Her på Skagen Fuglestations blog bringes korte nyheder i dagbogsformat om hændelser på fuglestationen.

Se indlæg fra år: 2021 (202)2020 (282)2019 (304)2018 (261)2017 (247)2016 (2)(se alle)
Se indlæg fra måned: jan. (7)feb. (16)mar. (30)apr. (28)maj (30)juni (28)juli (31)aug. (31)sept. (30)okt. (32)nov. (30)dec. (11)


Joakim's Birhtday
mandag 1. juli 2019
Today the wind is really strong, we took the opportunity to sleep a little more.
It's Joakim's birthday, which today reaches the venerable age of 21!
Simon prepared a special breakfast to celebrate the event, with lots of Danish flags, super fun!
Later Joakim devotes himself to the tasks of the PC, while I go to welcome tourists in the LAB and Birder's Club. There are many visitors and lots of people in Skagen, the summer has arrived!
Later on, joakim and I go to town to celebrate with a super ice cream, and go shopping for dinner, which I'll have to cook tonight.
I also propose to prepare Tiramisu, a famous Italian dessert. We buy all the ingredients, but we don't find the Tiramisu biscuits. Joakim proposes to try with macaroons, and I naturally accept without flinching.
Upon our return home, I am going to prepare tiramisu, but when it's time to add the biscuits I realize that there is something wrong with it, after a while it becomes a complete disaster. The result was a liquefied Tiramisu with the taste of macaroon, unwatchable.
I promised that I will work hard to find the right biscuits and prepare an excellent tiramisu, to remedy this liquid version.
After the dessert we gather for the meeting to plan the activities of the next day at the Observatory.
Tomorrow will be another very windy day, but there will be a moment when the wind will give up a little, and it could be very good to see some shearwater, so we decide that tomorrow in the late morning we will go in search of shearwaters!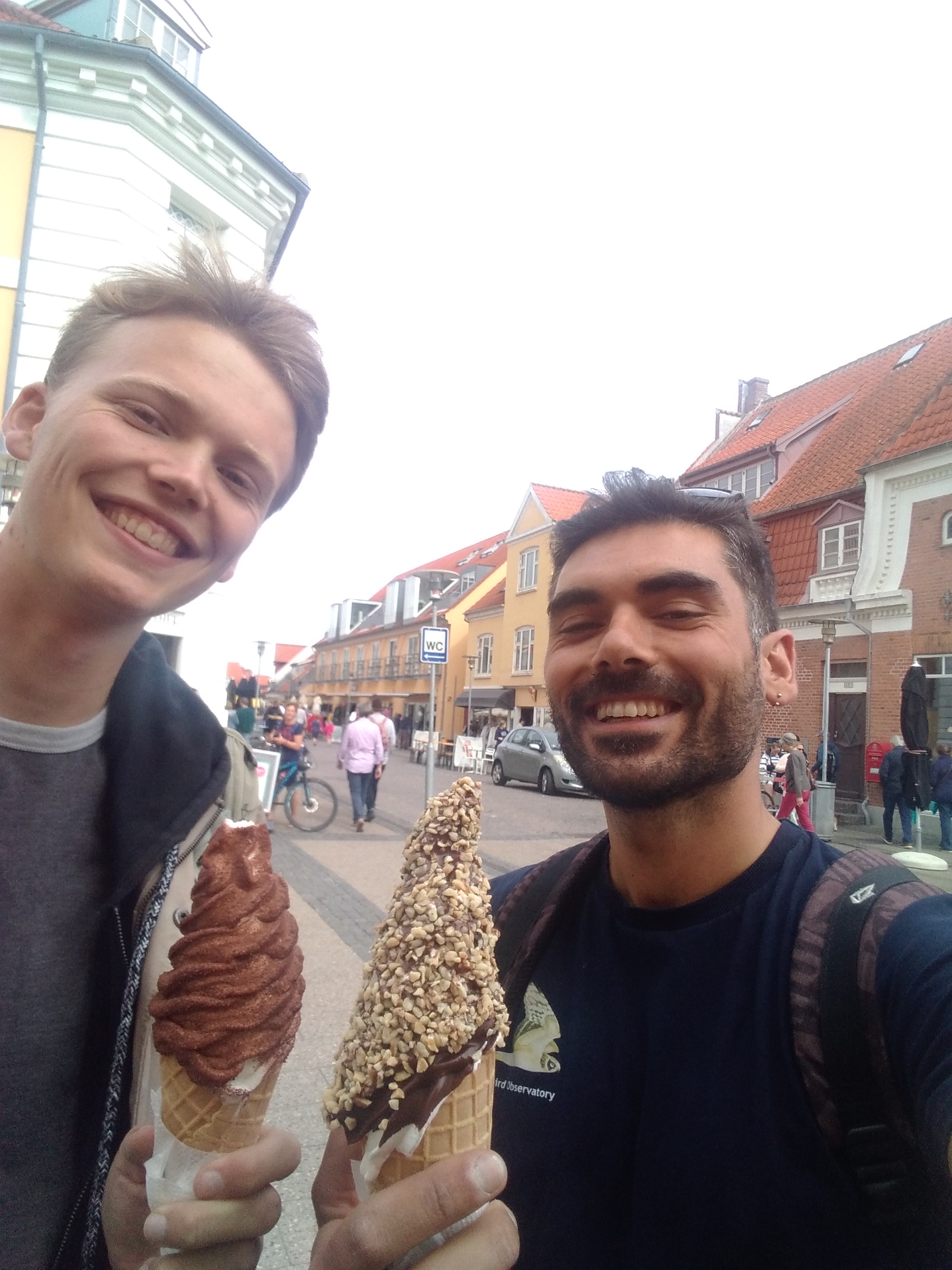 Folk: Marie Heuberger, Michele Pes, Joakim Matthiesen, Anne and Jesper Sandfeld.