Her på Skagen Fuglestations blog bringes korte nyheder i dagbogsformat om hændelser på fuglestationen.

Se indlæg fra år: 2019 (156)2018 (261)2017 (247)2016 (2)(se alle)
Se indlæg fra måned: jan. (7)feb. (16)mar. (30)apr. (28)maj (31)juni (28)juli (16)


Shrikes, pine cones and a warm welcome
tirsdag 16. juli 2019
Our day techniclly started with a well deserved rest after a long night of nightjar monitoring volume II. We are happy to report that on this visit we recorded 14 pairs of nightjars. It would seem they were not majorly disturbed by the concert taking part in the nature reserve Monday evening. Looking forward to doing the count again next year and hopefully find even greater numbers!
To celebrate our successful nightjar session Simon decided to treat Christina, Joakim and myself to an awesome trip to Tornby Klitpantage hoping to see the Woodchat shrike (Lanius senator) visiting us from the South! Christina (the local authority on members of the Laniidae family) spotted the notorious butcher bird within minutes of our arrival and we had some splendid views (hold on to your hats for some nice pics in the near future). Another treat was the cirl bunting (Emberiza cirlus) which appartenly was still residing in the area and decided to sing the song of it's people for a fair amount of time within 20 meters of our location.
The road trip of epicness countinued to increase in scale when Simon decided to stop at Tversted søerne on our way back. I will be honest I did not expect a full blown coniferous forest within 50 meters of Skagerrak! There we heard and saw several crossbills of various species alongisde the usual forest suspects. The place also looked ideal for camping and made it on my own personal bucket list.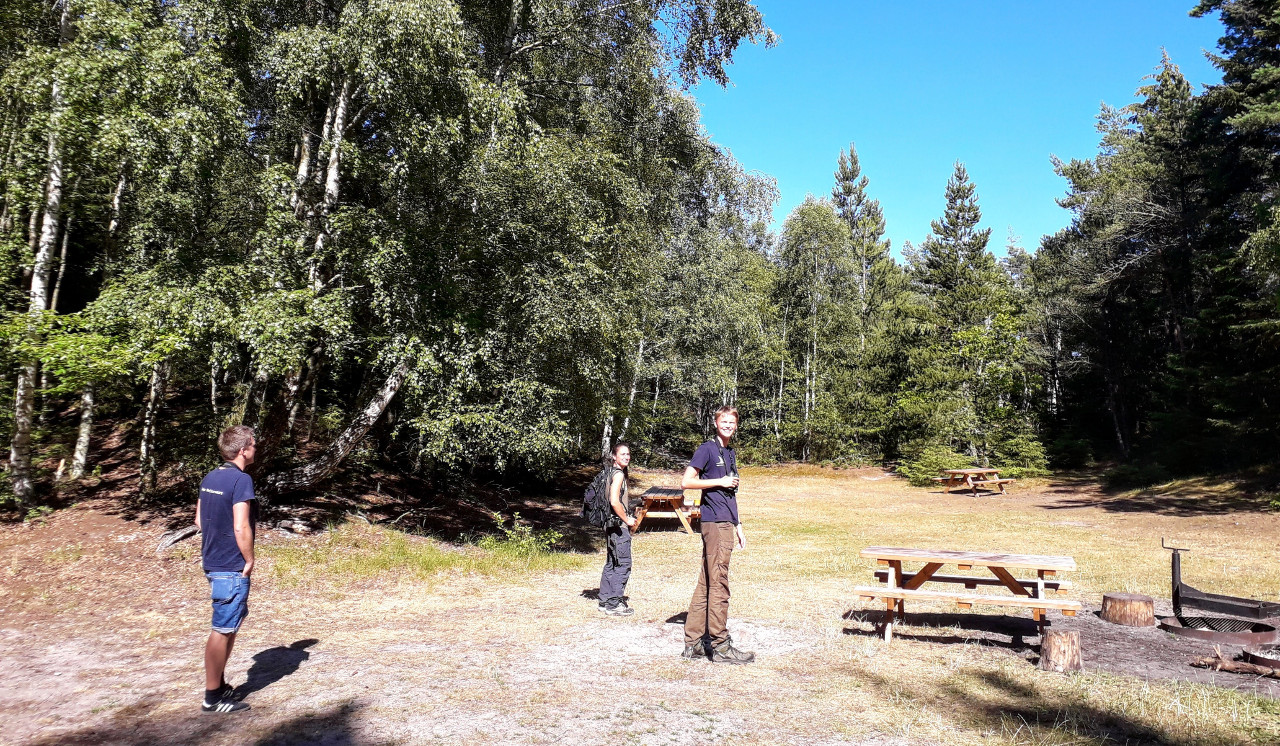 The final treat for the day was the arrival of Anders our new star ringer who will be filling eager and curious minds with endless knowledge about non-avian dinosaurs.
People: Joakim Matthiesen, Simon S Christiansen, Martin Y Georgiev, Christina Ninou, Anders Odd Nielsen, Kim Haselmann, Benjamin Haselmann, Andreas Haselmann, Hugh Mayo and Irene Mayo.