Her på Skagen Fuglestations blog bringes korte nyheder i dagbogsformat om hændelser på fuglestationen.

Se indlæg fra år: 2019 (192)2018 (261)2017 (247)2016 (2)(se alle)


Red knot, wood warbler and trip to Hirtshals
onsdag 21. august 2019
The last couple of days, some rain showers created some larger ponds on the beach at Grenen. Christina and Yehonatan went out there for night-catching and were successful! Just after midnight a juvenile red knot (islandsk ryle) was running towards their torch and got captured.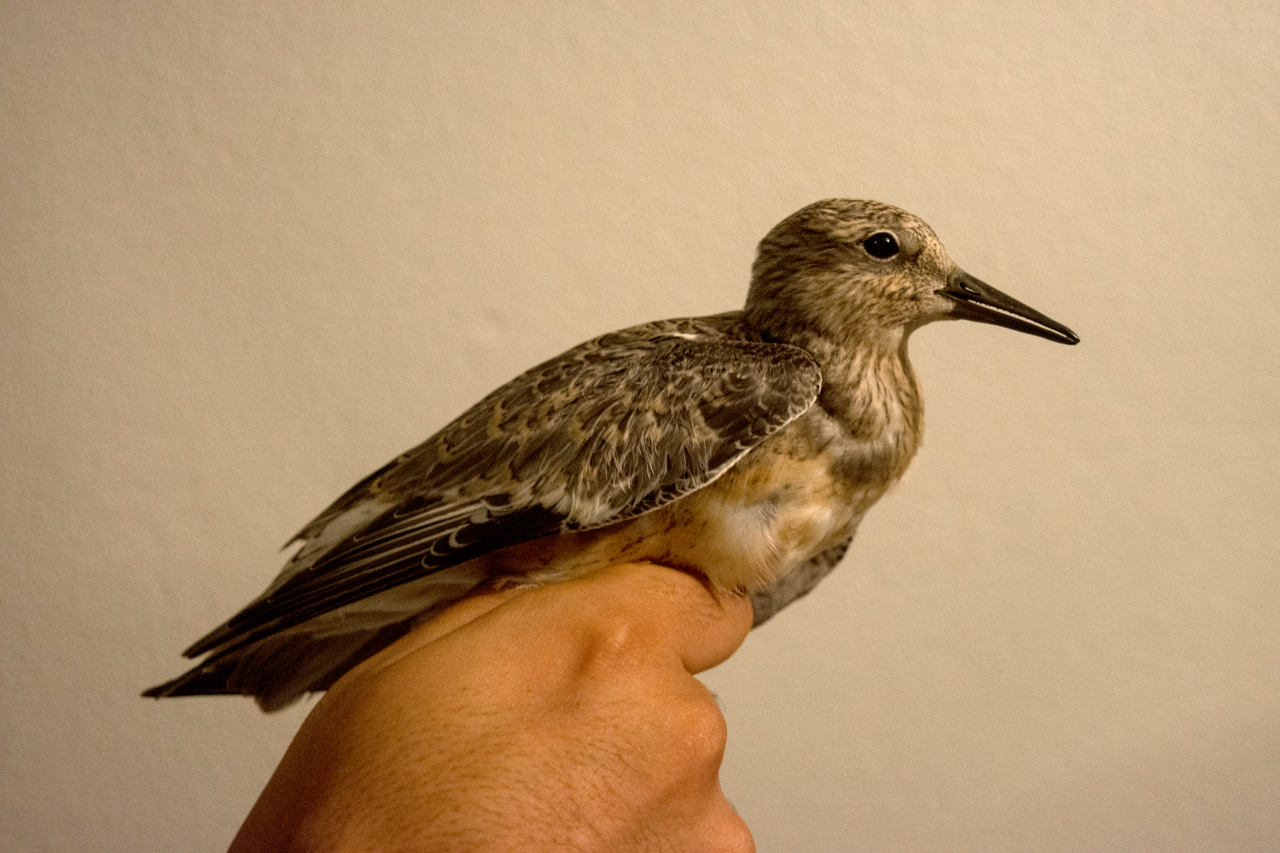 Early before sunrise, I went to the beach to check for roosting sandwich terns (splitterne) but couldn't find any. Instead the two juvenile shelducks (gravand) that we found on the beach the day before, were still present. Then I joined the team for ringing at Sardinkrattet. It was a slow morning with only 12 individuals caught in the nets. The clear highlight was a wood warbler (skovsanger), a species that is not ringed that often up here.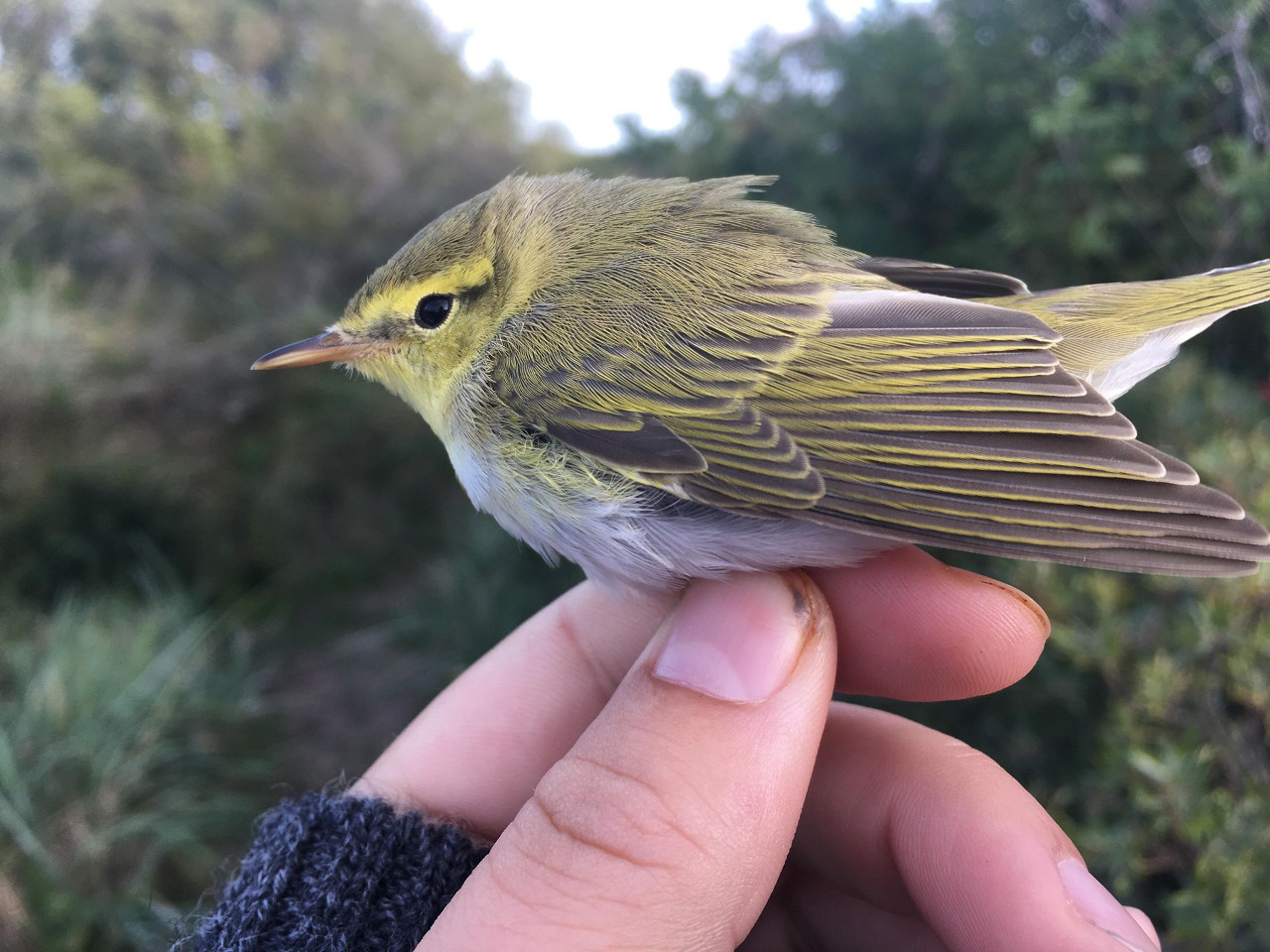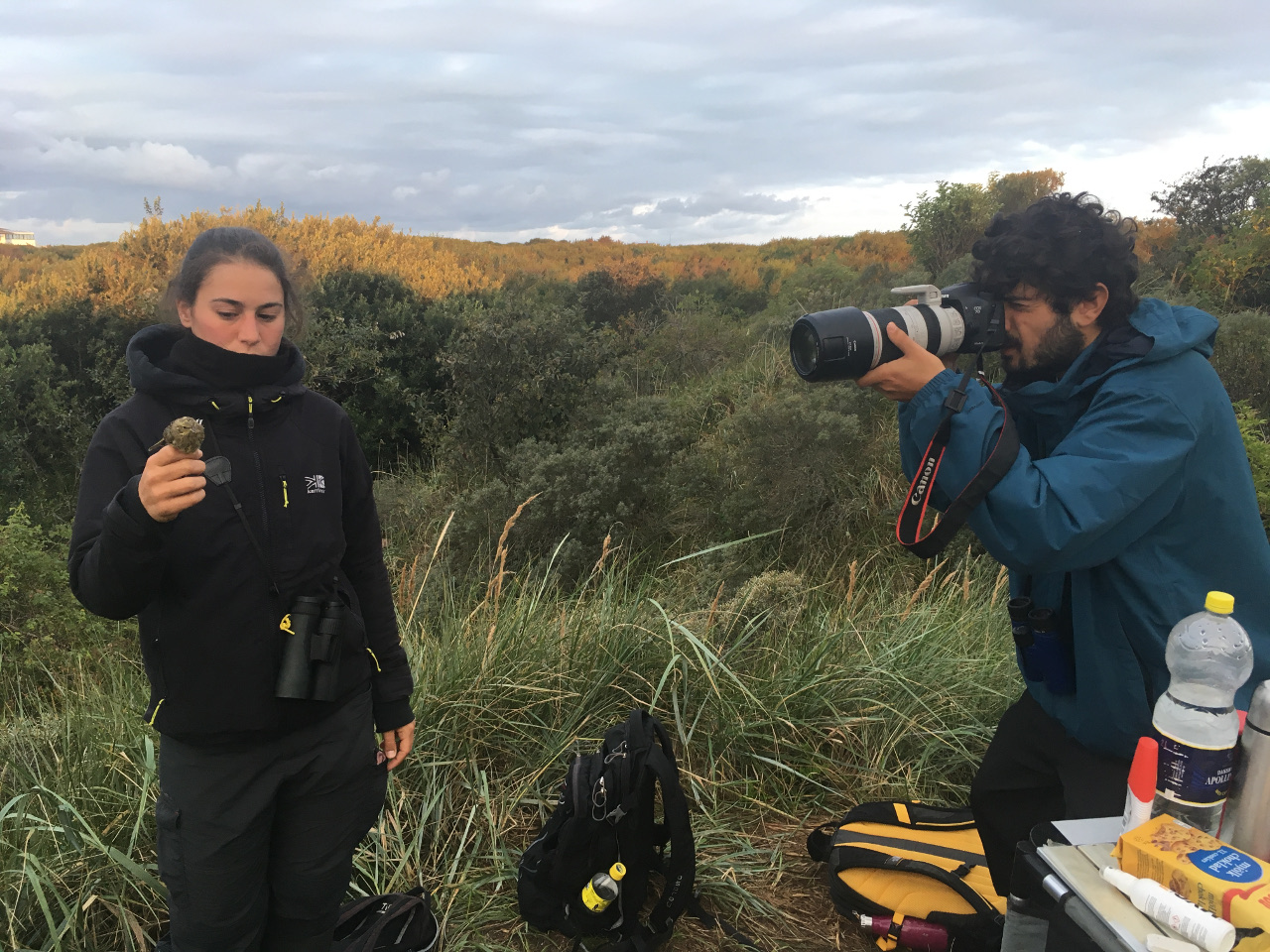 While we were ringing, Knud was out at Worlds End 3 and counted migrating seabirds. He observed a shearwater (skråpe), which is always a welcome sight. He narrowed the species down to Balearic or Manx shearwater (balear/almindelig skråpe).
Later the day, the stations team went on a birding trip to Hirtshals, where Simon took a ferry to Norway as he will join our friends at Lista bird observatory for the remainder of the week. We stopped at the beaches in Tversted and Uggerby, but strong winds and little water on the beach made birding difficult. In Hirtshals however, the eastern beach was very wet and yielded a surprising number of different waders (vadefugler). Four bar-tailed godwits (lille kobbersneppe) of which one was colour-banded, three curlew sandpipers (krumnæbbet ryle), one temminck's stint (temmincksryle) and one Mediterranean gull (sorthoved måge) were the highlights.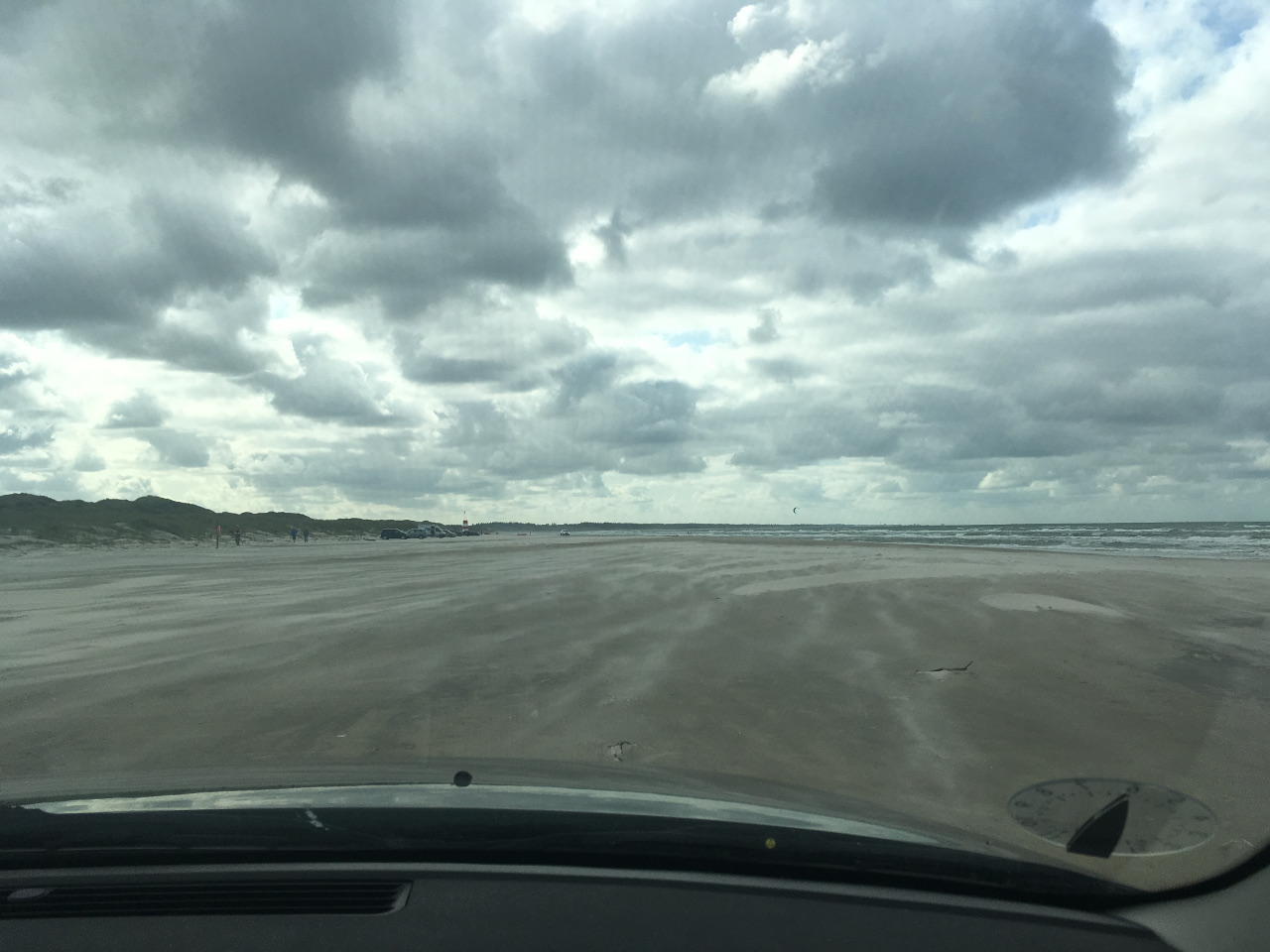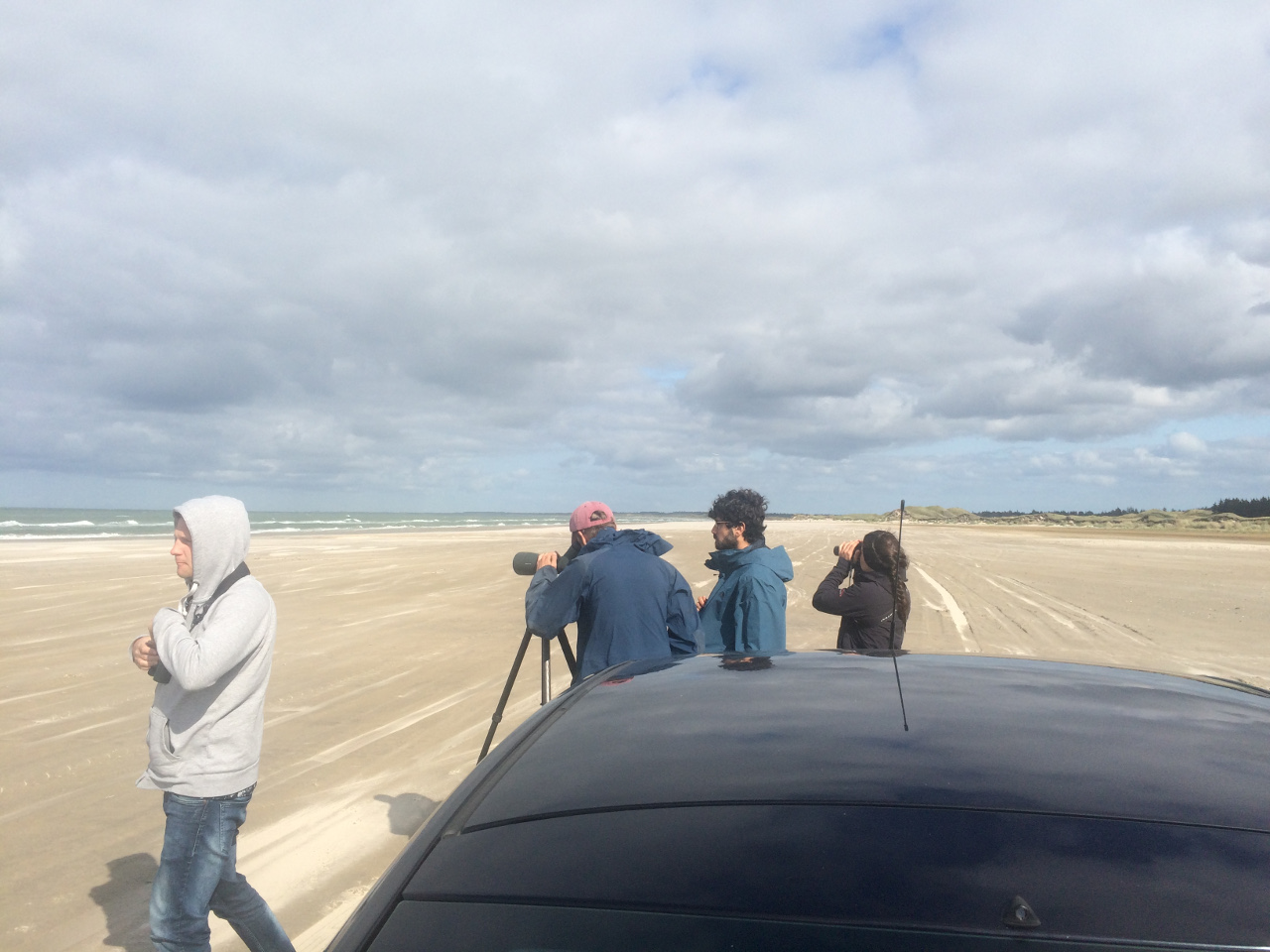 In the afternoon, Anders arrived back from his trip to Fynen. The first thing he did was going birding at Grenen of course! His highlights from sea-watching were 25 great skuas (storkjove) and 2 arctic skuas (almindelig kjove) migrating in half an hour.
Today was also the first full day of our new volunteer Joost. He is very happy to have "so many people with so much knowledge about birds" around him and is eager for the next days here at Skagen Fuglestation.
Ringing (Grenen – Sardinkrattet):
Lesser Whitethroat – Gærdesanger – 1
Common Whitethroat – Tornsanger – 1
Garden Warbler – Havesanger – 2
Wood Warbler – Skovsanger – 1
Willow Warbler – Løvsanger – 6
Yellowhammer – Gulspurv – 1
Total: 12
People: Simon S. Christiansen, Christina Ninou, Yehonatan Ben Aroia, Christian Stolz, Knud Pedersen, Anders Odd Wulff Nielsen, Joost Van Duppen
Soundtrack while writing this blog entry: Agnes Obel: Citizen of Glass