Her på Skagen Fuglestations blog bringes korte nyheder i dagbogsformat om hændelser på fuglestationen.

Se indlæg fra år: 2019 (13)2018 (261)2017 (247)2016 (2)(se alle)


Magical guests . .
mandag 18. februar 2019
I was up a little later than previous days as I intended to ring later in the morning. I had a little bit of a seawatch before the day really began, but didn't see much other than some migrating skylarks and the snow buntings having a day trip down from Grenen.
At midday I stuck the trap out so I could show some of the visitors how we catch and ring birds here, and to show them a redpoll in the hand, but for the first day in a week, none of them were interested in the trap or the food around it, so it was a bit of a bust. I remained in the birders club to answer any questions for visitors and to work on fine tuning the birders club film.
Later in the afternoon Gustav arrived and got settled in, we got to know each other in the flesh rather than over Facebook. I took a brief cycle ride up to Grenen to see if there was any birding to be done (there wasn't) and took a detour on the way back looking for polecats, of which I saw some spoor. Just before dinner Gustav's friend Anina arrived and we all discussed the tasks for tomorrow over dinner. Gustav is running a bird magic show at 11am in the the exhibition halls meeting room and we discussed the setup and the tasks afterward, such as shopping and ringing etc. We then finished off with a great game of 'match the pair' and a shuffleball tournament.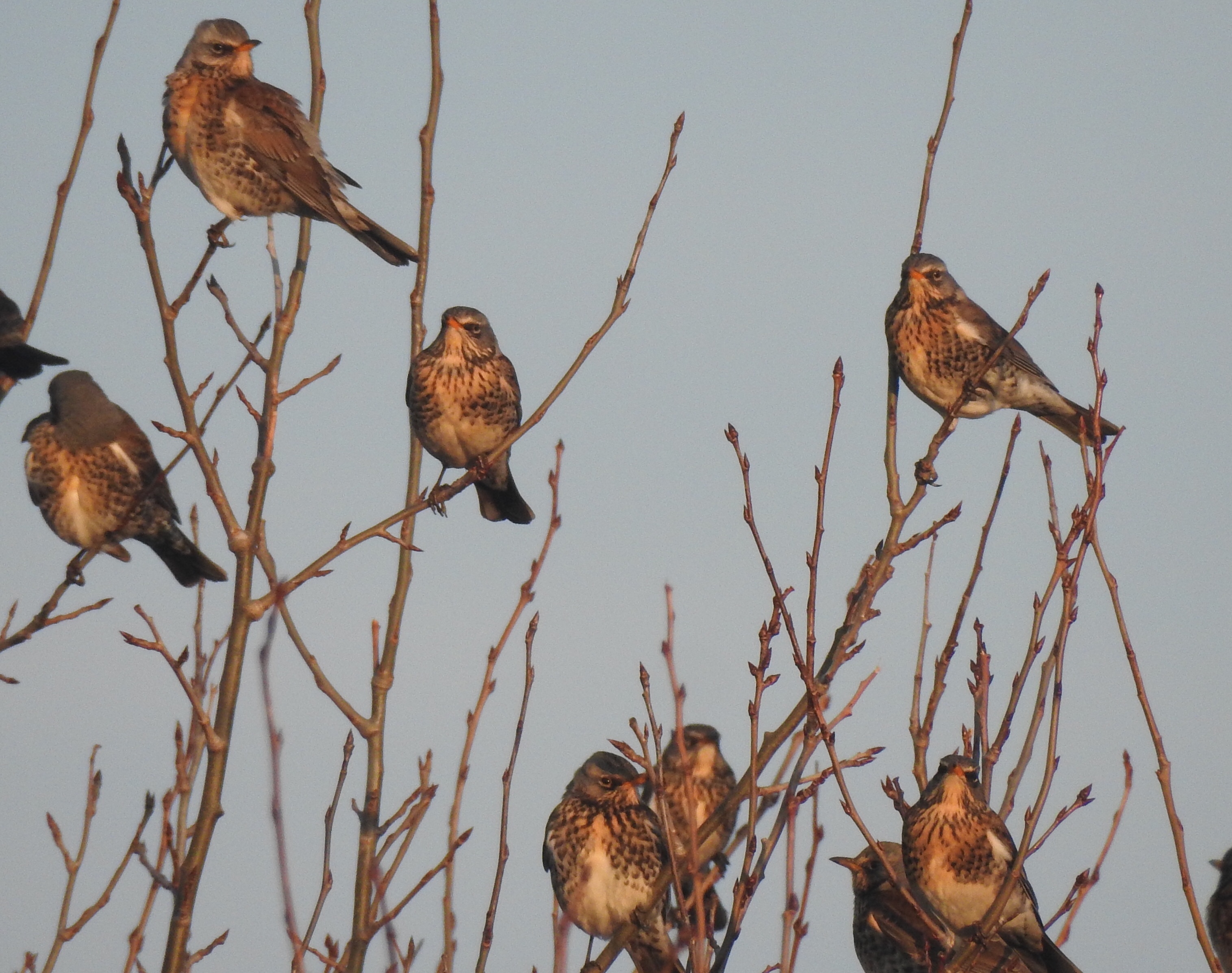 Fieldfare (Sjagger) at Grenen