Her på Skagen Fuglestations blog bringes korte nyheder i dagbogsformat om hændelser på fuglestationen.

Se indlæg fra år: 2020 (136)2019 (304)2018 (261)2017 (247)2016 (2)(se alle)


Finally catching again !
onsdag 8. juli 2020
After several days of bad weather, we finally went out catching again at Kabeltromlen. Martina had just openened the nets on the north side, when she saw a quite uncommon bird in the wader nets... We brought it back to the ringing table: it was a Wood sandpiper (Tinksmed) ! This was the first time that the species was caught in Grenen !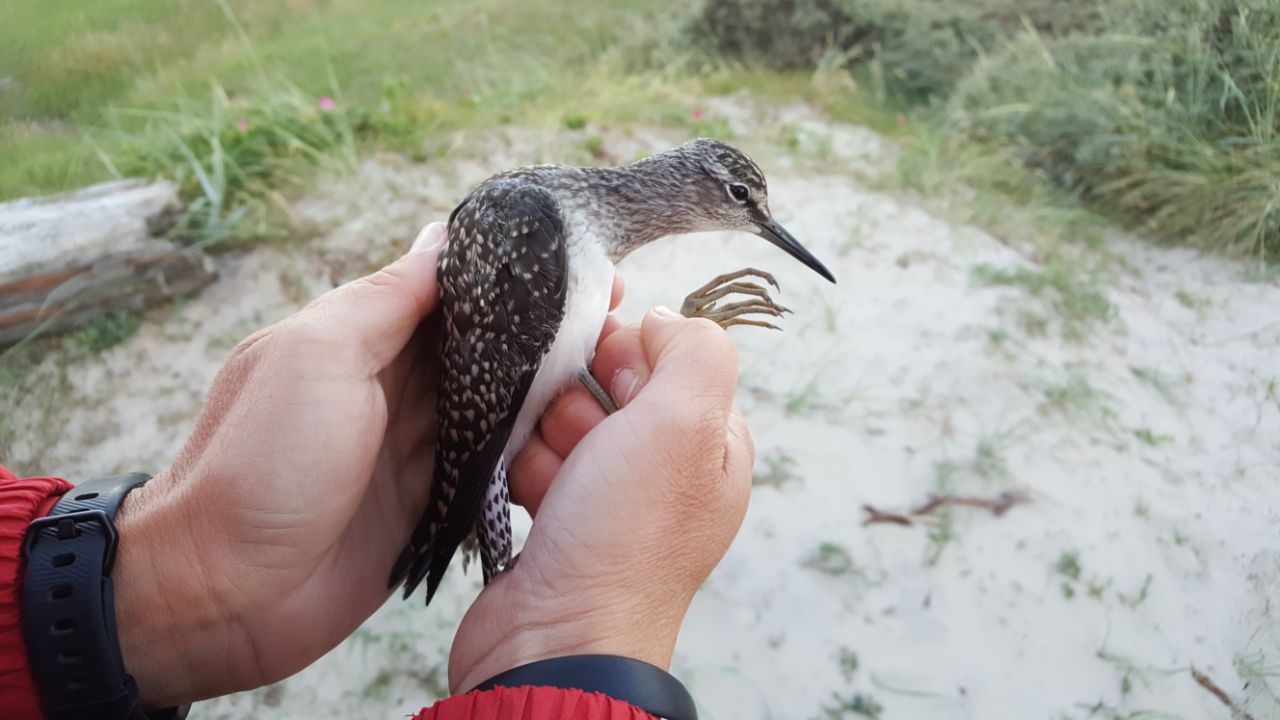 This Wood Sandpiper was a juvenile: on the wing, you can see that all (almost all) the feathers are from the same generation (in adults, feathers are from different generations) and the spots on the secondaries and tertials are buff, while in adults these spost would be white.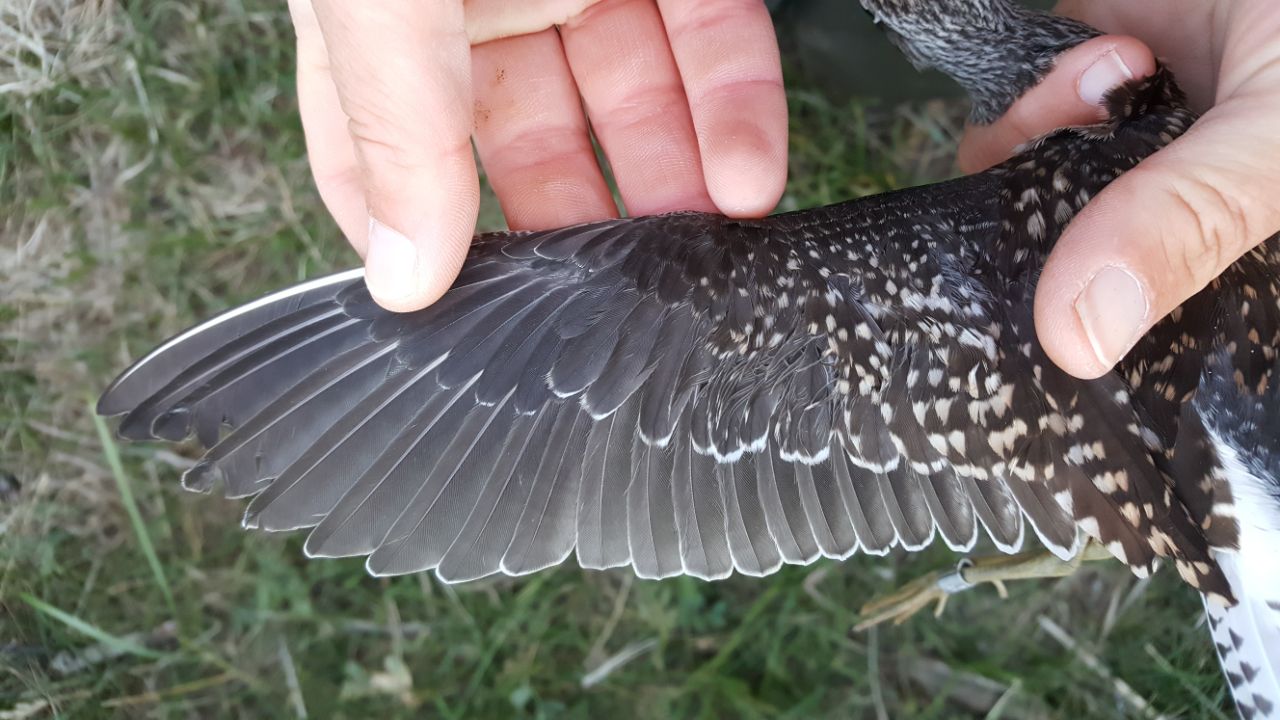 The morning went on, and we caught quite a few birds. There were a lot of juvenile birds, especially Common Whitethroats (Tornsanger) and Great tits (Musvit). We also caught our first juvenile Bullfinch (Dompap).
Other highlights of the morning were a beautiful male Yellowhammer (Gulspurv) and a Black Redstart (Husrødstjert).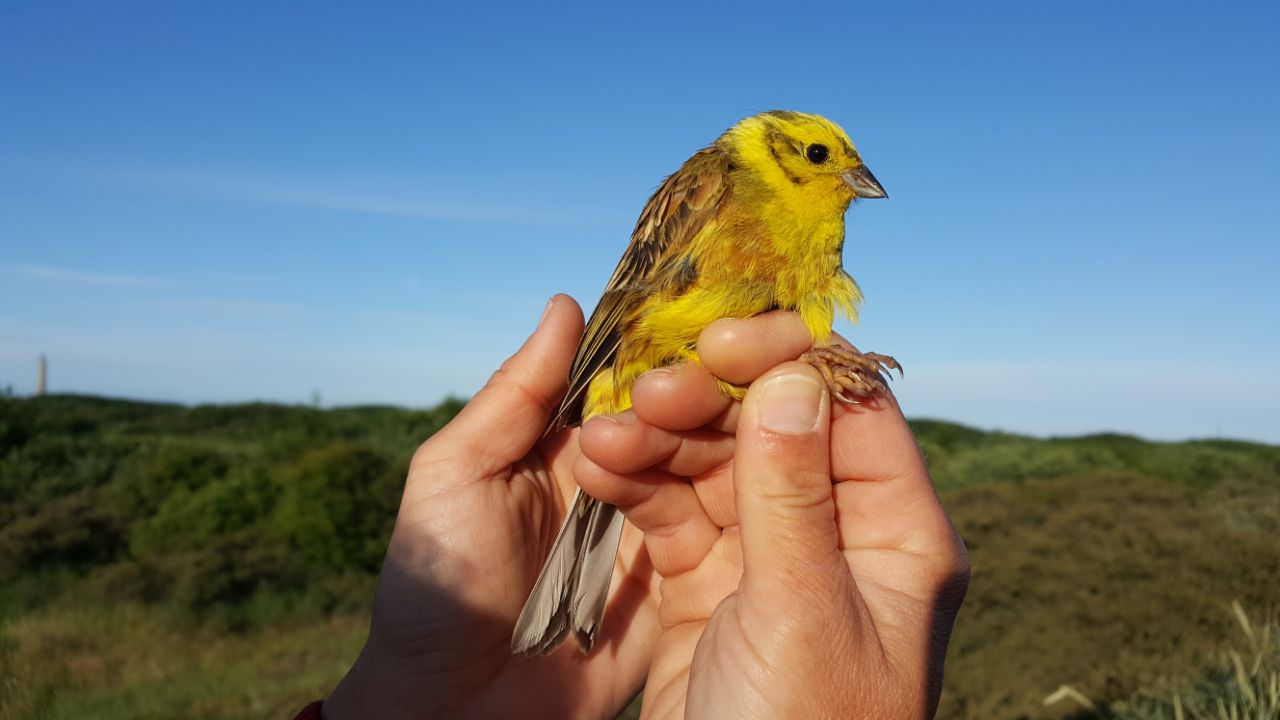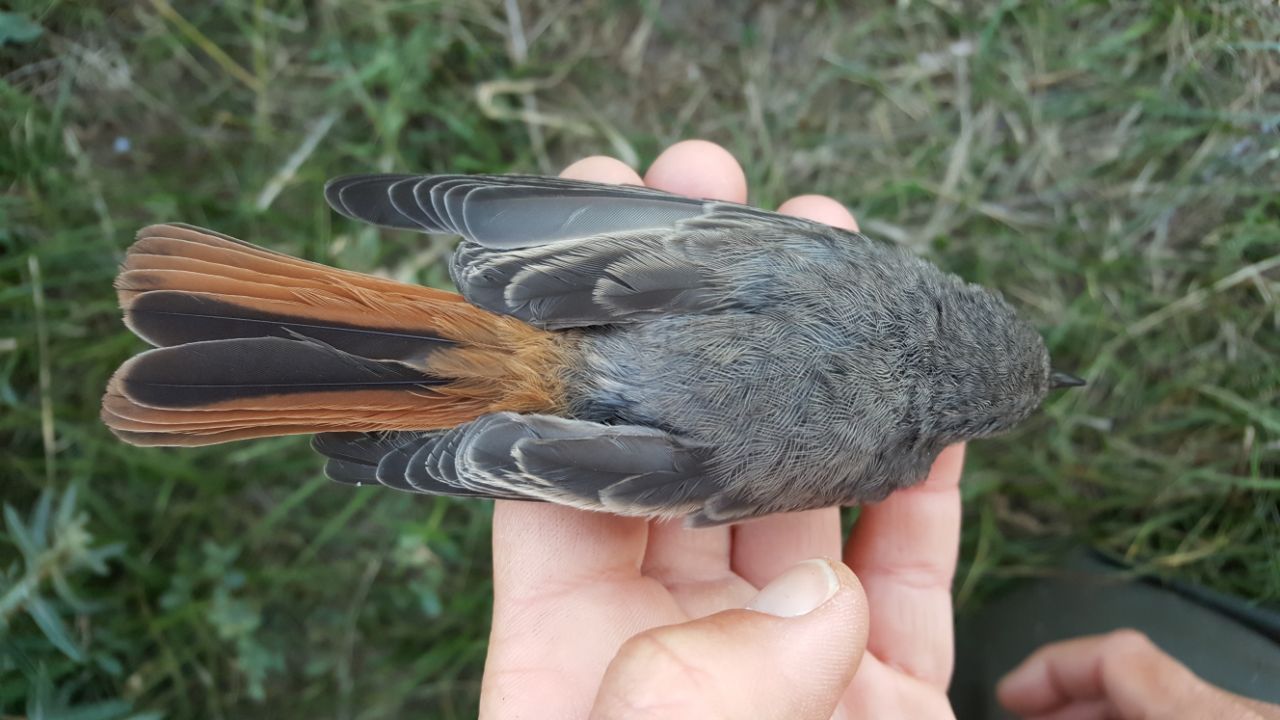 In the afternoon, we tried to see a Bonelli's eagle that had been spotted south of Skagen, but the bird eventually didn't not fly through Grenen and we didn't get to see it. We also went out to try to do some migrating seabirds counts but unfortunately we did not see much.
In the evening we had a very nice "danish summer" dinner prepared by Rasmus and Pil. It was delicious !
Ringmærkning (Kabeltromlen):
Lille Dompap – Bullfinch – 3
Munk – Blackcap – 2
Rørsanger – Reed Warbler – 4
Gærdesanger – Lesser Whitethroat – 5
Blåmejse – Blue Tit – 1
Lille Gråsisken – Redpoll – 3
Musvit – Great Tit -5
Gulbug – Icterine Warbler – 1
Tinksmed – Wood Sandpiper - 1
Gransanger – Chiffchaff - 2
Tornsanger – Common Whitethroat – 13
Husrødstjert – Black Redstart – 1
Total: 41
Folk: Martina Hillbrand, Simon S. Christiansen, and Amandine Doré
Klik her for at se dagens observationer indtastet i Dofbasen af observatører i området