Her på Skagen Fuglestations blog bringes korte nyheder i dagbogsformat om hændelser på fuglestationen.

Se indlæg fra år: 2018 (158)2017 (247)2016 (2)(se alle)


Garden ringing
mandag 20. august 2018
The weather and wind were promising this morning, as was the sight of a spotted flycatcher in the front garden of the Observatory as I opened the nets. And the promise was met. Lots of migrants coming through, mostly willow warblers, but with a few notable birds, a spotted flycatcher, whinchat and a redstart. Every round had a few birds up until 10.30, and I finished with a respectable 21 birds.
Whilst I was doing this Daniel was up at Grenen seeing a few birds going through, there were fulmars and great skuas aplenty and later in the morning the Pacific diver was refound. The numbers of divers have increased in Kattergat, with good numbers of red throated and a few black throated divers. Charlotte had finished her week as an ambassador and left in the morning, one of the hardest working volunteers the observatory has seen this year, she was a great help.Later in the morning I entered the days ringing totals along with some from the last few weeks that had slipped by. Daniel and I took a walk up to Grenen later in the afternoon to see of the diver was showing better, it wasn't really but it was a pleasant walk.
Both of us were too lazy to cook dinner in the evening, so I made do with a sandwich before getting a relatively early night as I intend to ring again tomorrow.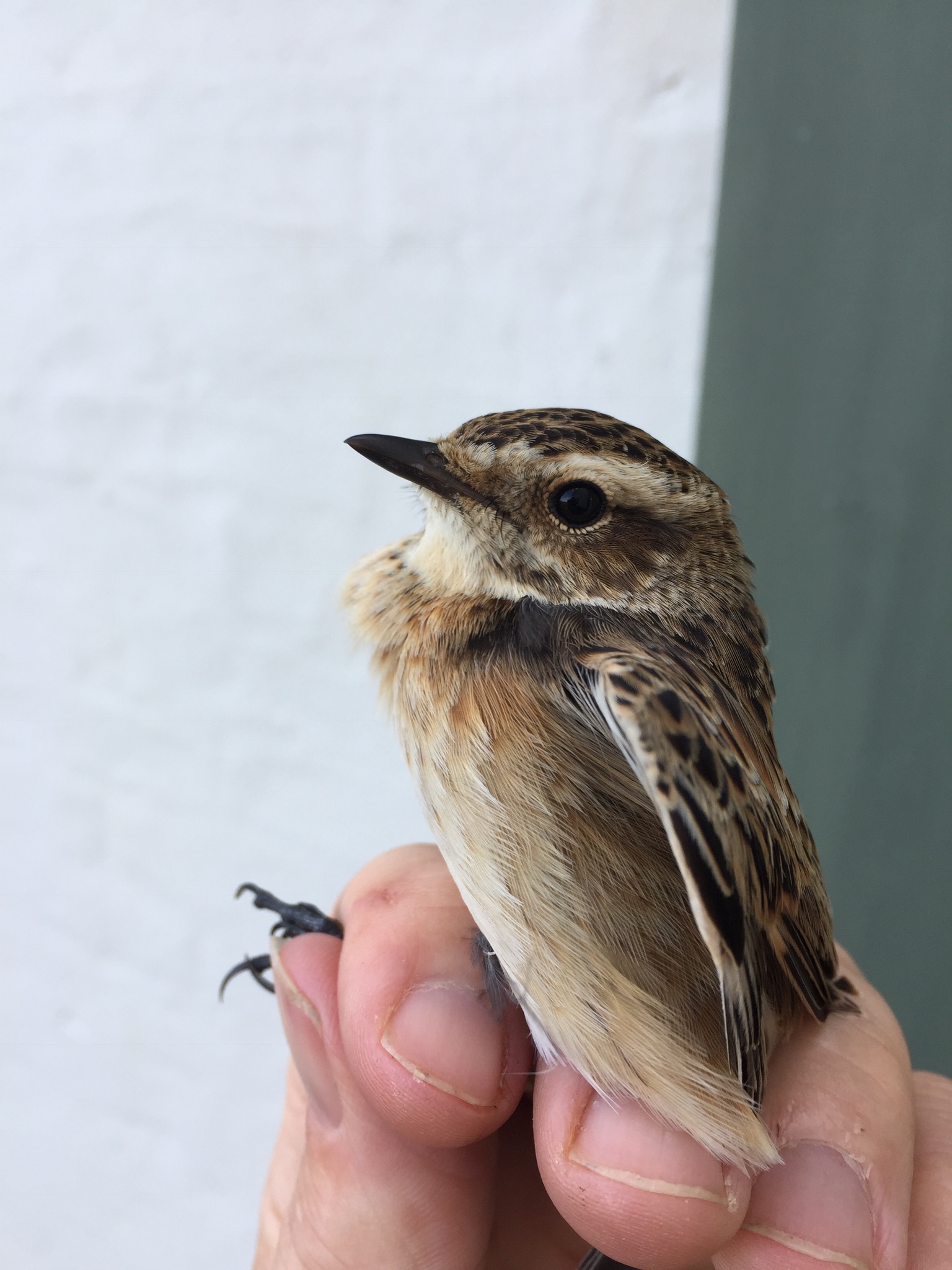 1k whinchat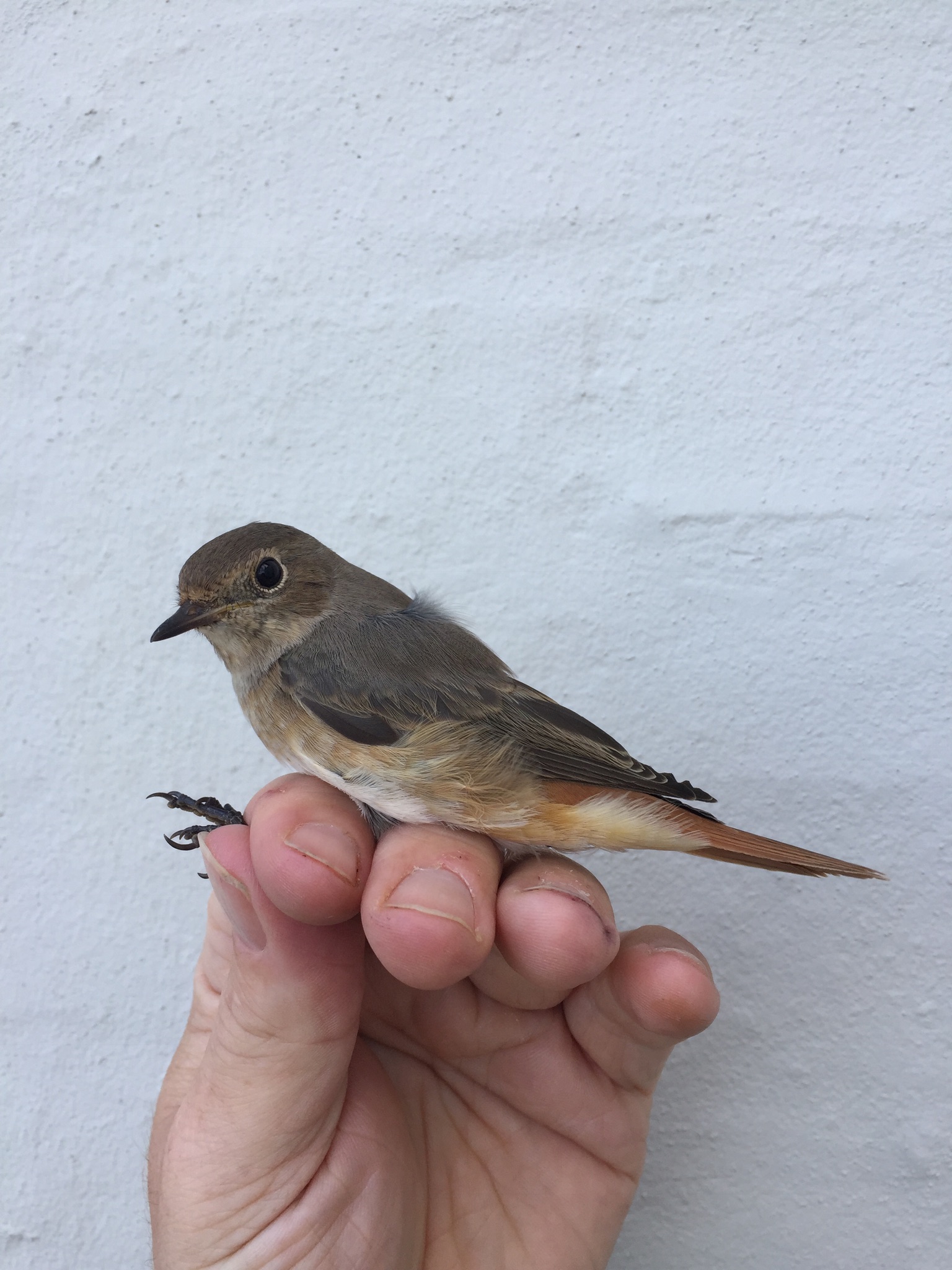 1k redstart