Her på Skagen Fuglestations blog bringes korte nyheder i dagbogsformat om hændelser på fuglestationen.

Se indlæg fra år: 2020 (249)2019 (304)2018 (261)2017 (247)2016 (2)(se alle)


Nightjar !
søndag 13. september 2020
Windy and kind of rainy day today. The ringing team was made of Amelie and Angus who opened the nets in the morning, joined later by Christina and Simon for a busy first round. Thirty birds were caught and ringed during this one ! Simon expects the next first rounds for the next days to be as such. The highlight of the day was a Marsh Warbler (Kærsanger), which could be the last one of the season ? Unfortunately, due to a strengthening wind, they had to close the nets after only 3 rounds and 42 birds ringed.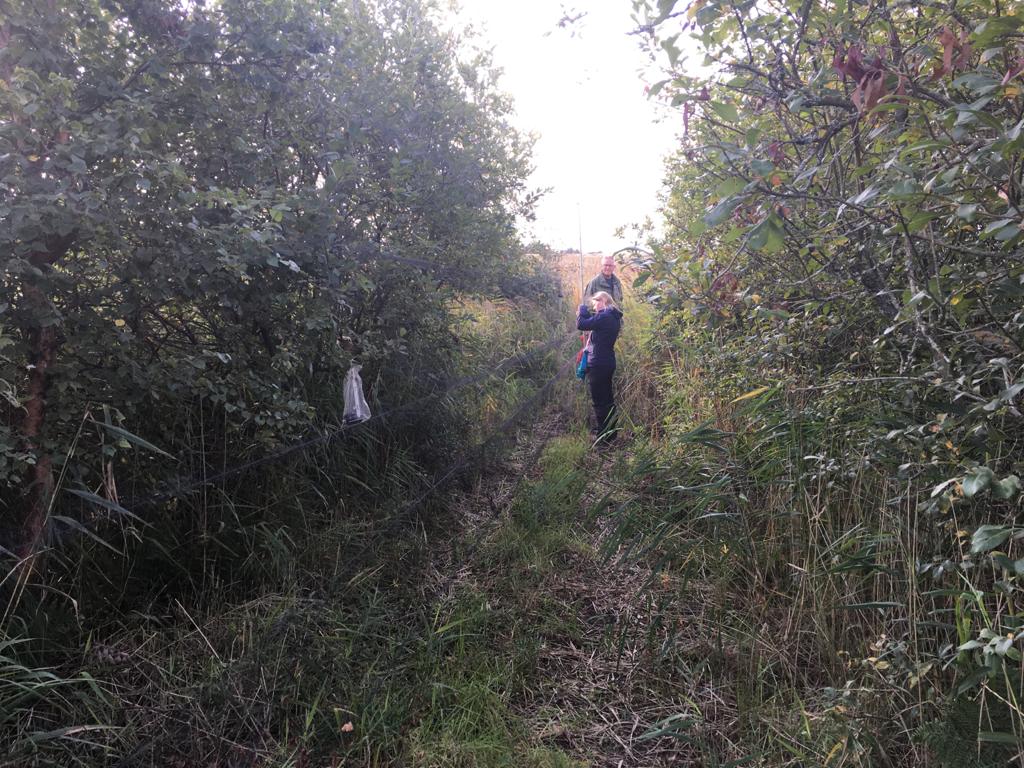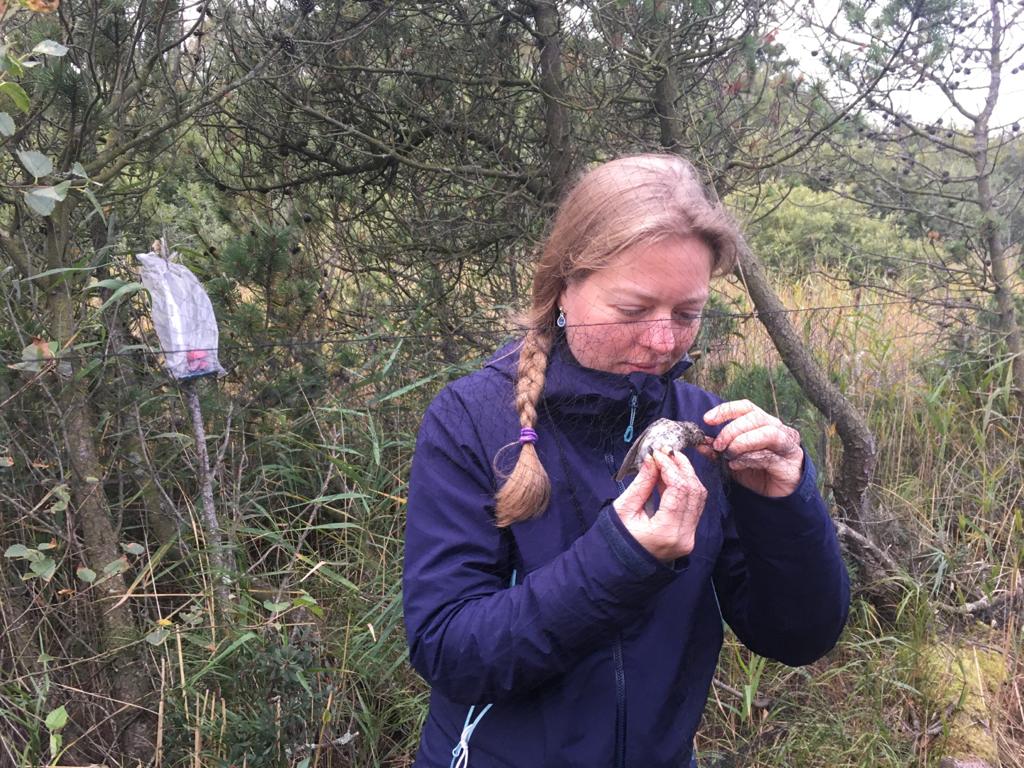 On the migration counting side, I was with Knud and Erik at World's End 3. We enjoyed a nice and not too rainy morning with a nice passage of Northern Fulmars (Mallemuk) and Great Skuas (Stor Kjove). There was 3 young and still lovely Arctic Terns feeding at the tip.
The chairman of the Bird Observatory, Niels Eriksen, joined us last night and went out with us this morning. He first went to the ringing station before sharing nice views at migrating birds at WE3. He then ran a tour around Grenen for Norwegian people.
Michael Ancher was ringing at Jennes Sø this morning and the incredible chance to catch a Nightjar (Natravn) !! Erik took this gorgeous set of pictures of it :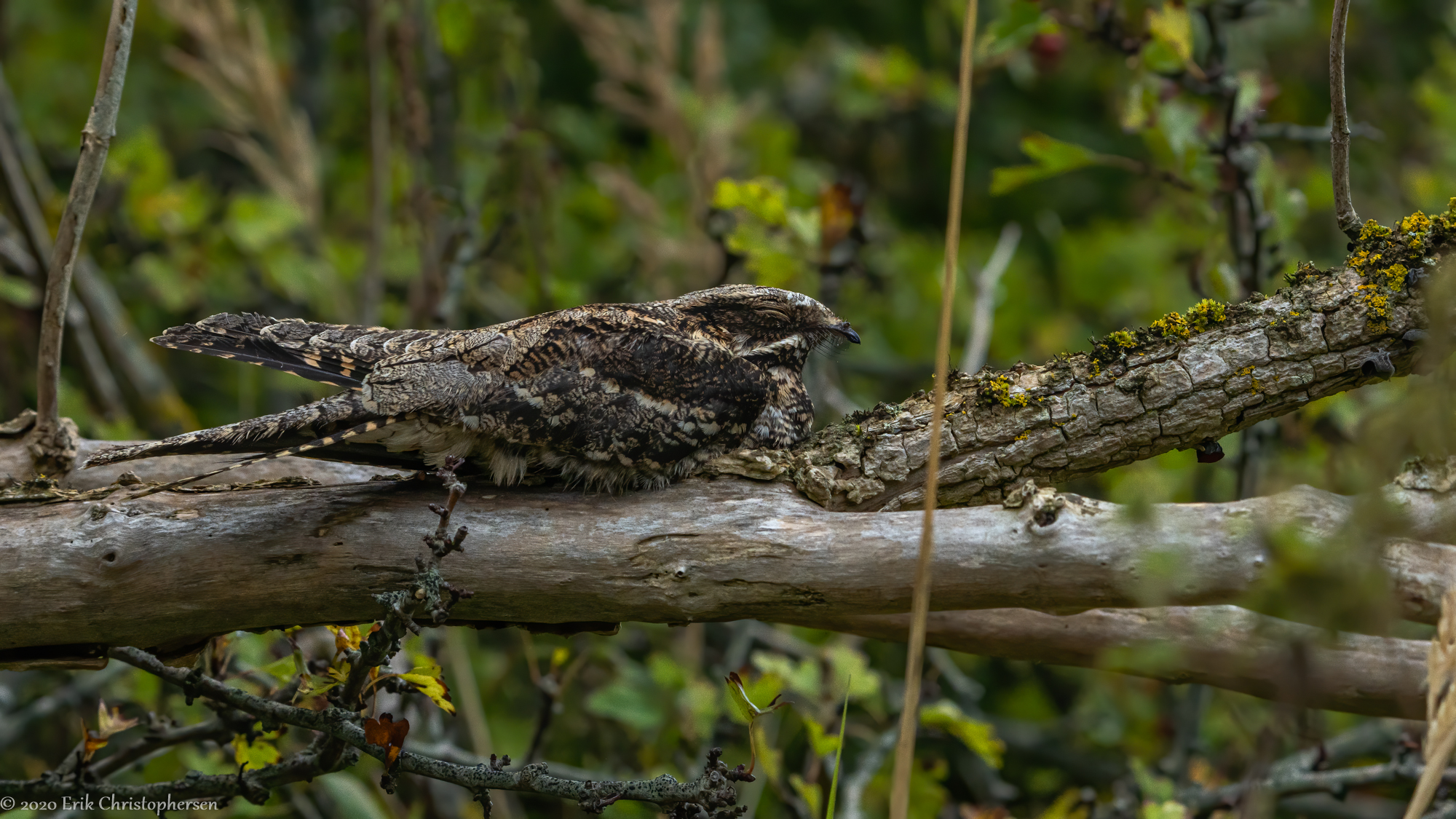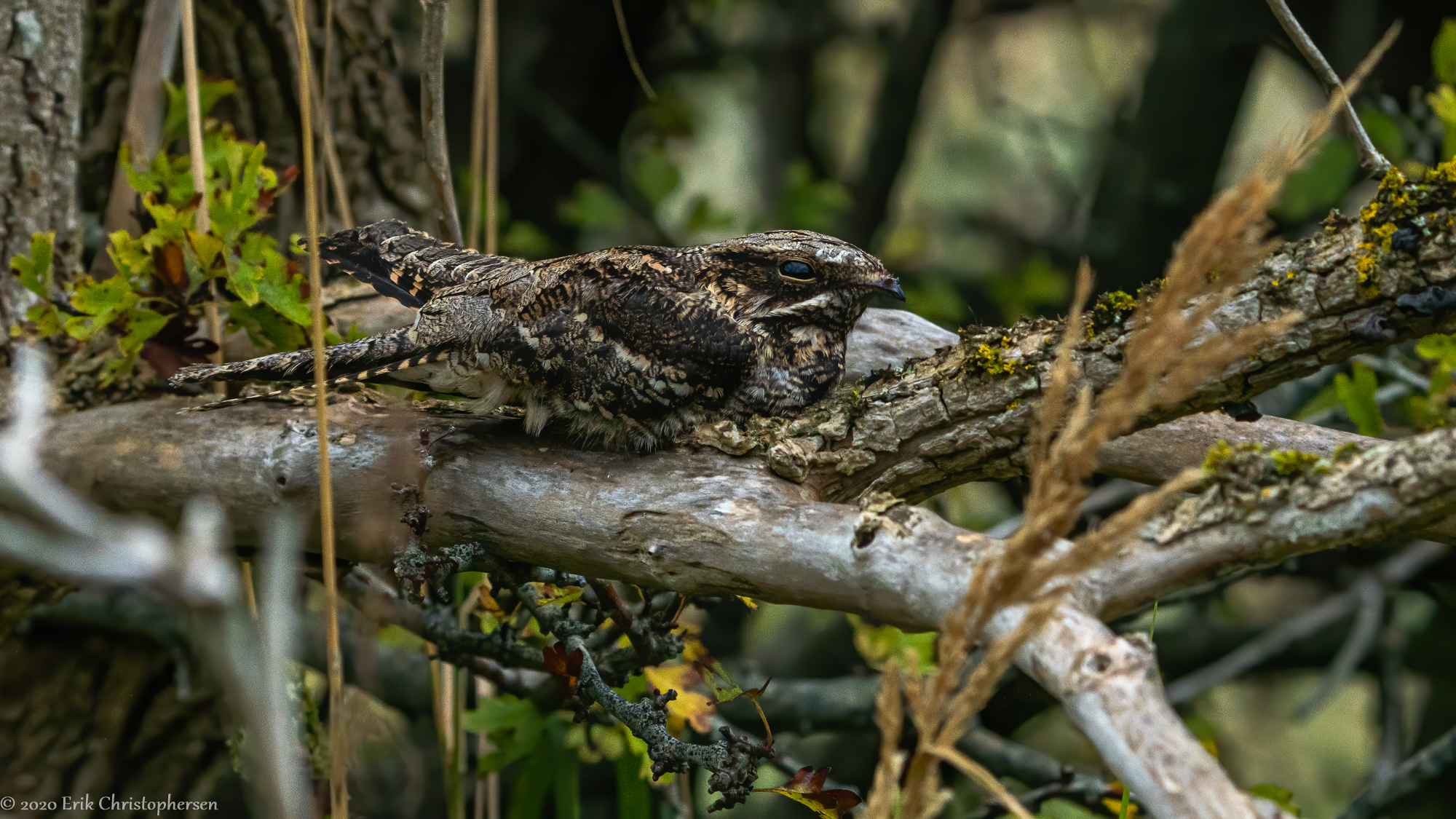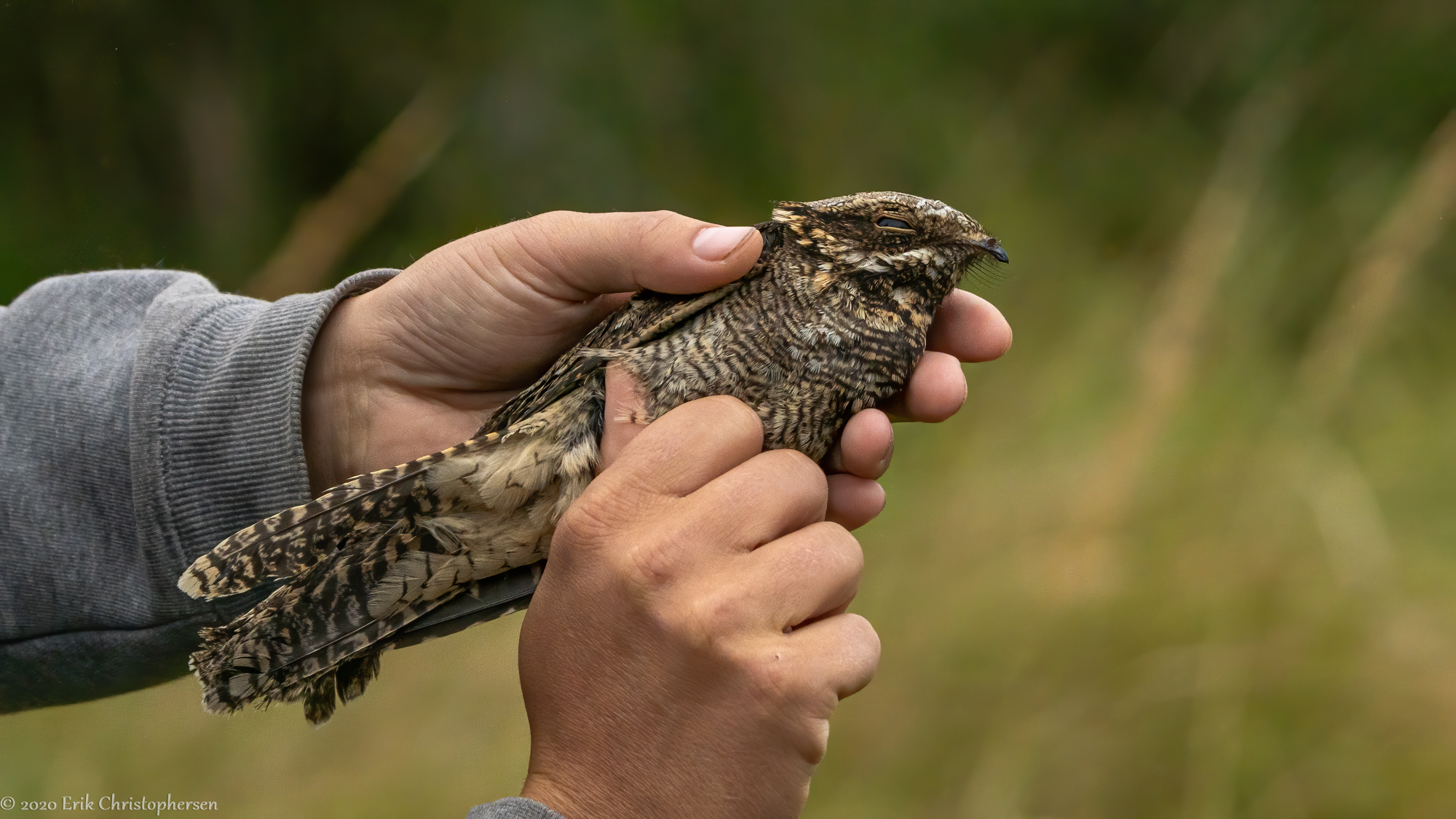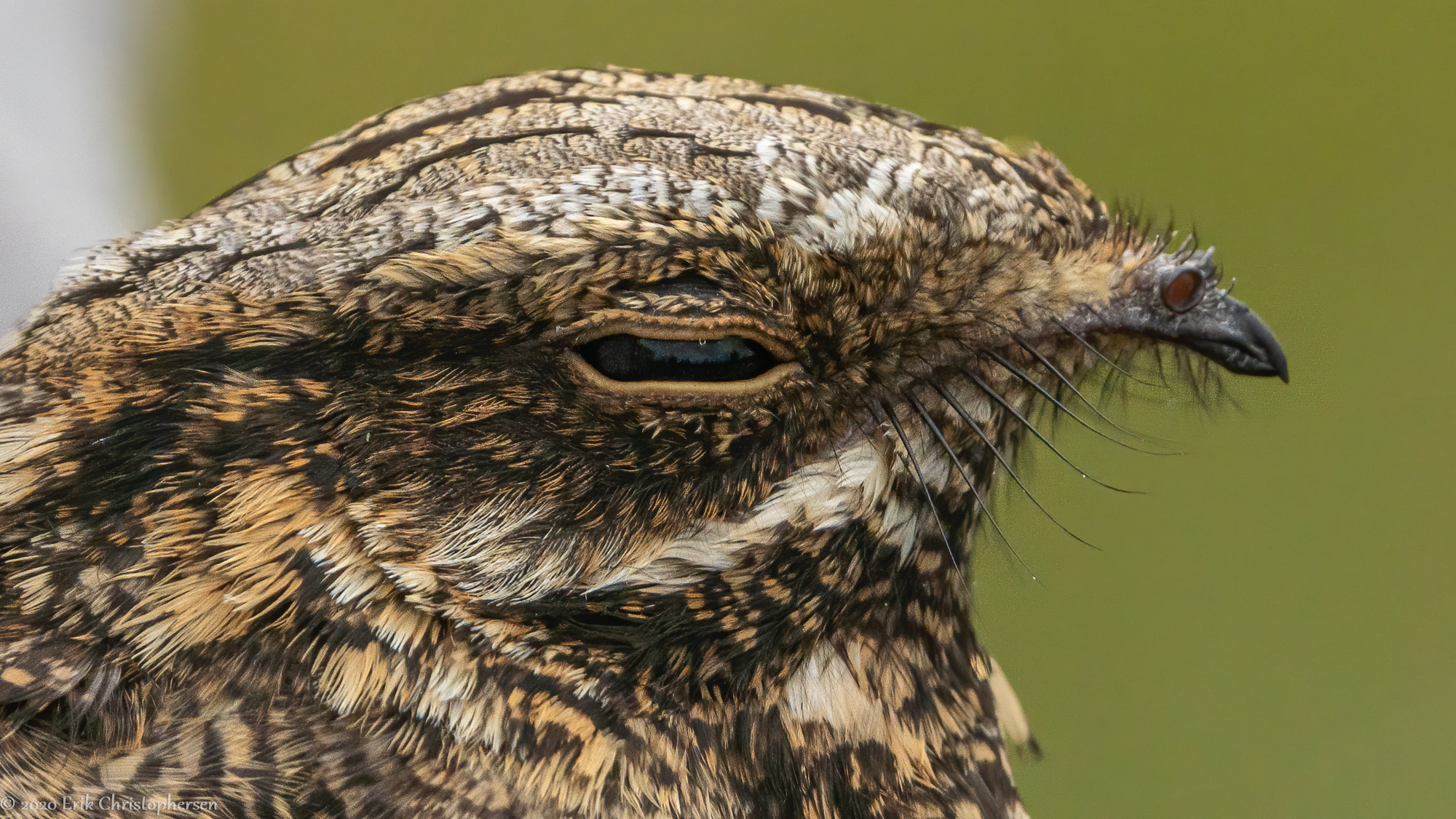 Michael Ancher, again, found an interesting ring last Thursday while walking at North Beach. It is actually a neckband that is used on Geese and Swans and has the same purpose as the colour-rings put on terns and gulls. Angus searched for the project that this ring belongs to, and it appears that the bird could come from 2 different projects : Greylag Goose from Norway, or Bean Goose from Finland. We will keep you updated when we receive the answer from the ringers !
In early afternoon, a tour was organized by the Nature Family Club at the lighthouse. They built a lovely nest-shaped wicker and planted some plants and moss inside.
Ringmærkning (Kabeltromlen + Jennes Sø):
Natravn - Nightjar 1
Sortmejse - Coal Tit 1
Topmejse - Crested Tit 2
Blamejse - Blue Tit 2
Gærdesanger - Lesser Whitethroat 2
Gærdesmutte - Wren 2
Fuglekonge - Goldcrest 1
Gransanger - Chiffchaff 3
Lovsanger - Willow Warbler 3
Jernspurv - Dunnock 10
Kærsanger - Marsh Warbler 1
Munk - Blackcap 12
Rødhals - Robin 15
Rødstjert - Redstart 2
Rørsanger - Reed Warbler 4
Bogfinke - Chaffinch 1
Lille Grasisken - Lesser Redpoll 21
Total: 83

Klik her for at se dagens observationer indtastet i Dofbasen af observatører i området
People: Simon S. Christiansen, Martin Grienenberger, Christina Stinn, Angus Barnett, Amelie Zeller, Michael Ancher, Niels Eriksen, Knud Pedersen, Erik Christophersen, Grethe and Stig (our new guests)