Her på Skagen Fuglestations blog bringes korte nyheder i dagbogsformat om hændelser på fuglestationen.

Se indlæg fra år: 2020 (249)2019 (304)2018 (261)2017 (247)2016 (2)(se alle)


Family visit, snow bunting, and a little gull
mandag 14. september 2020
Martin and I opened the nets at Kabeltromlen on a very pleasant and surprisingly warm morning. A short while later, we were joined by Simon, Amelie and her boyfriend Augustin, who arrived late last night with Amelie's parents. They will be in Denmark for an entire week. Augustin was a great help during our ringing session when he entered all of our ringing data.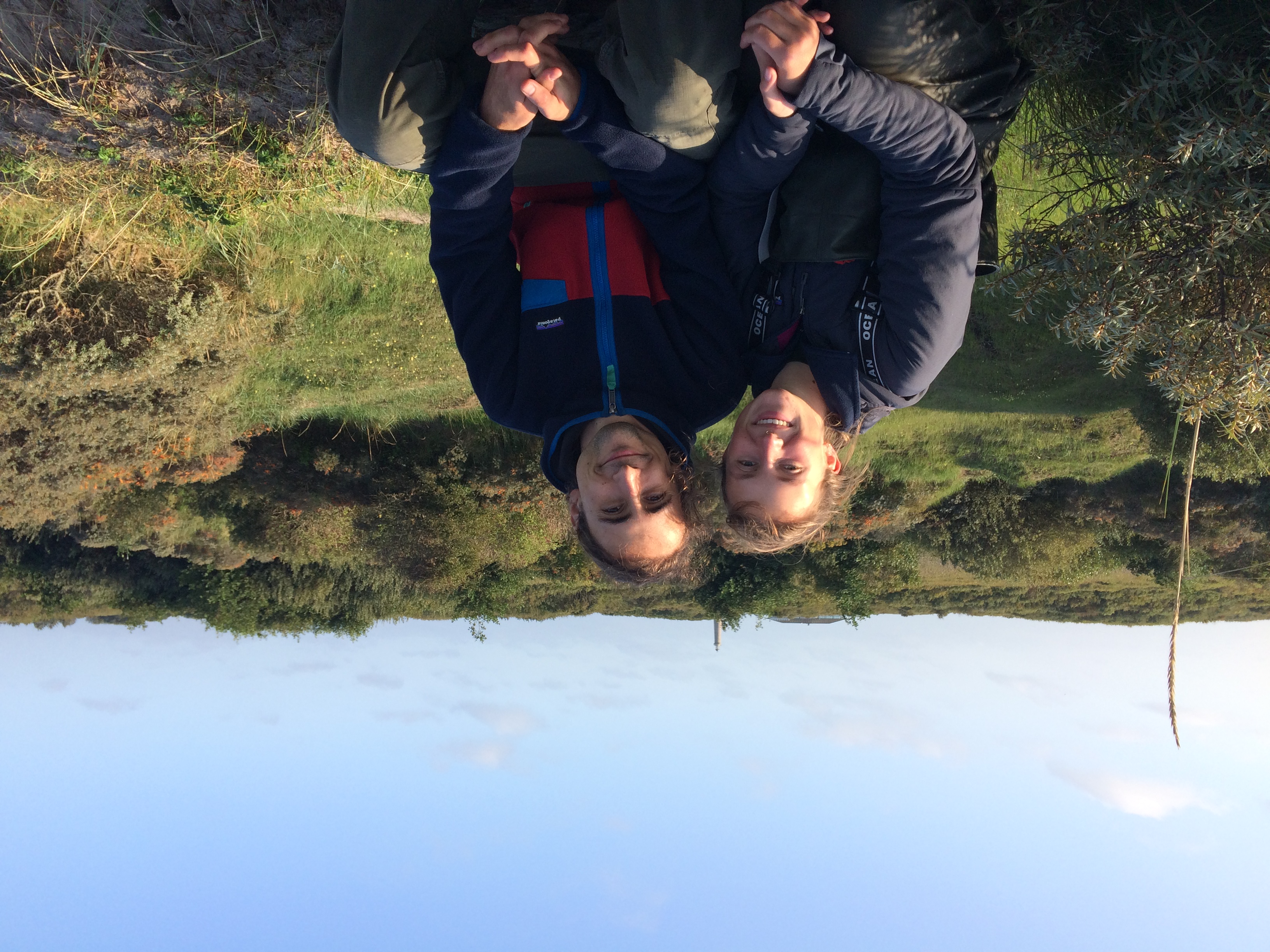 We caught a beautiful male Chaffinch (Bogfink)!
Martin's night recordings contained Mallard (Gråand) and Golden plover (Hjejlen) recordings, but not much else. He hopes that there will be more nocturnal flight calls on future recordings.
Angus joined Knud for the seabird migration count and saw a Little gull (Dværgmåge), a Razorbill (Alk), and a Snow bunting (Snespurv) apart from the usual migratory seabirds at World's End 3. He also saw a Migrant hawker (Aeschna mixta), a beautiful species of dragonfly. Tonight, him, Amelie, and Augustin will be going night catching. Perhaps they will catch some waders?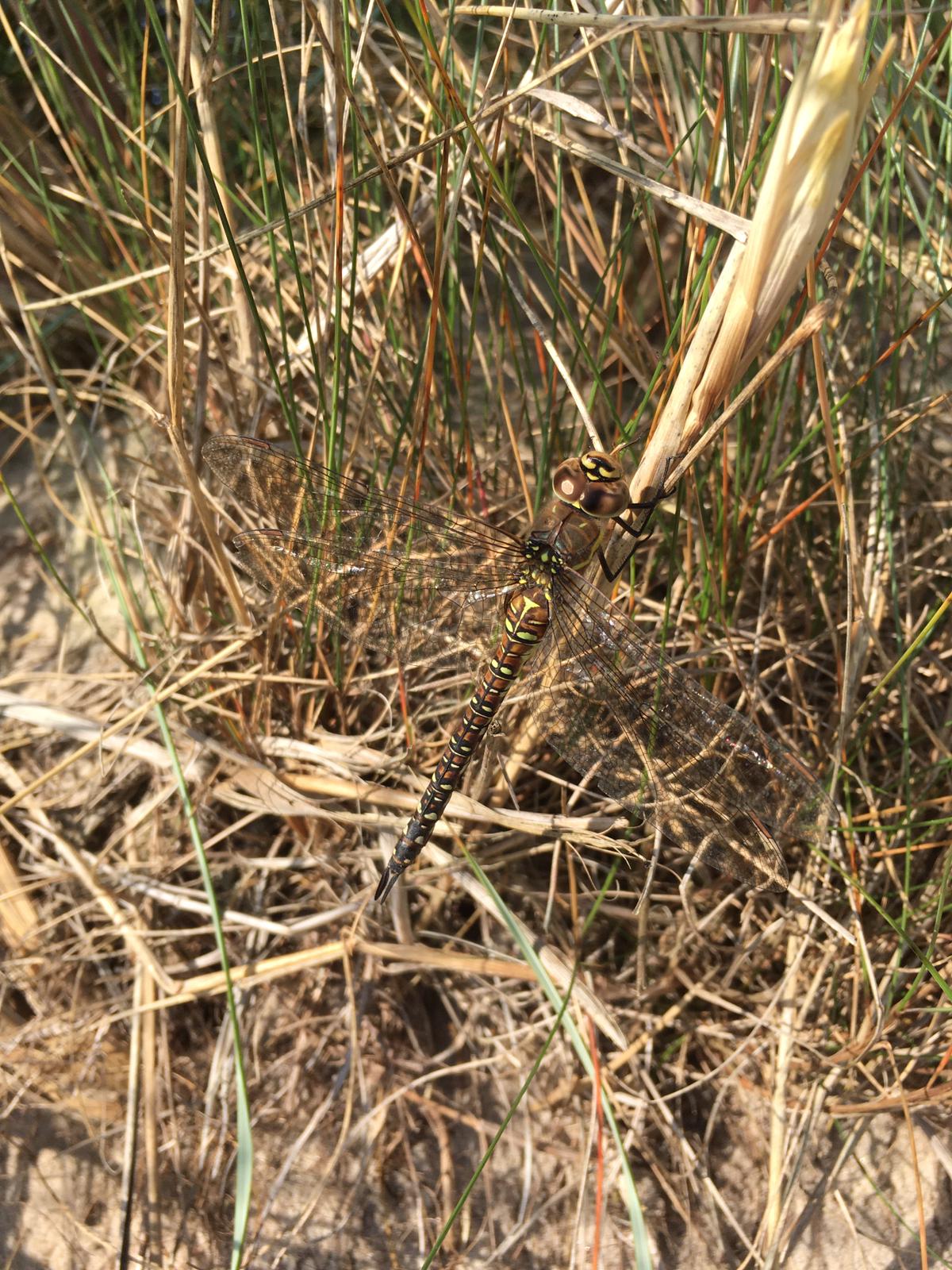 Simon had a busy day as well. After going ringing at Kabeltromlen, he had meetings with two Swedish universities (Lund and Linnaeus) and other bird observatories. They discussed the Icarus project, which we will assist them with next month. Part of our job at Skagen Fuglestation will be to catch blackbirds (Solsort), tag them, and collect any ticks they might have. We will send the ticks to the lab for testing, and the results will provide us with lots of useful information on the disease ecology of blackbirds and ticks.
Our guests Stig and Grethe came to visit us for the ringing session at Kabeltromlen this morning, then went on to watch Northern Gannets and visited the exhibition and the lighthouse. On this beautiful sunny day, they had great views from the top. They also got to enjoy a walk around the dunes at Nordstrand.
Martin, Amelie, Augustin, and I enjoyed a late afternoon swim in the sea. The water was not as cold as expected, and with the sun slowly sinking towards the horizon, it was the perfect way to end another gorgeous day at Skagen Fuglestation.
Ringmærkning (Kabeltromlen):
Sortmejse – Coal tit: 12
Gærdesmutte – Eurasian wren: 1
Rødhals – European robin: 7
Gransanger – Chiffchaff: 1
Jernspurv – Dunnock: 2
Munk – Blackcap: 5
Rødstjert – Redstart: 3
Blåmejse – Blue tit: 2
Rørsanger – Eurasian reed warbler: 5
Bogfinke – Chaffinch: 1
Total: 39
Klik her for at se dagens observationer indtastet i Dofbasen af observatører i området
People: Martin Grienenberger, Amelie Zeller, Angus Barnett, Simon S. Christiansen, Christina Stinn, Knud Pedersen, Augustin Stickse, Anders Oserby, Dorthe, Grethe and Stig