Her på Skagen Fuglestations blog bringes korte nyheder i dagbogsformat om hændelser på fuglestationen.

Se indlæg fra år: 2020 (249)2019 (304)2018 (261)2017 (247)2016 (2)(se alle)


Gulls in all their Glory
tirsdag 15. september 2020
This morning was an eventful morning all round. I have spent the last two days learning from the guru of sea watching here that is Knud. He managed to find a black-throated diver (Sortstrubet Lom) and clearly explained how to separate them from the approximately 40 red-throated divers (Rødstrubet Lom) around today. It was nice to be accompanied for a while by our guests Grethe and Stig as we looked for skuas and divers. With less skuas passing at sea today we found our focus moving towards the gulls at the point. In fact, we recorded 8 species. One little gull (Dværgmåge) on the pool suddenly become three which was a nice start. Then about 09:00 Knud picked out a first year Mediterranean gull (Sorthovedet Måge) resting right at the tip but the real icing on the cake was a second calender year SABINES GULL (Sabinemåge) right next to it! It was also nice to observe one grey seal amongst the harbour seals and two smart bar-tailed godwits (Lille Kobbersneppe) nearby. Just as I was about to leave to see if the ringing team needed help a Lapland bunting (Lapværling) was spotted. Top birding!
Sabines Gull (Sabinemåge)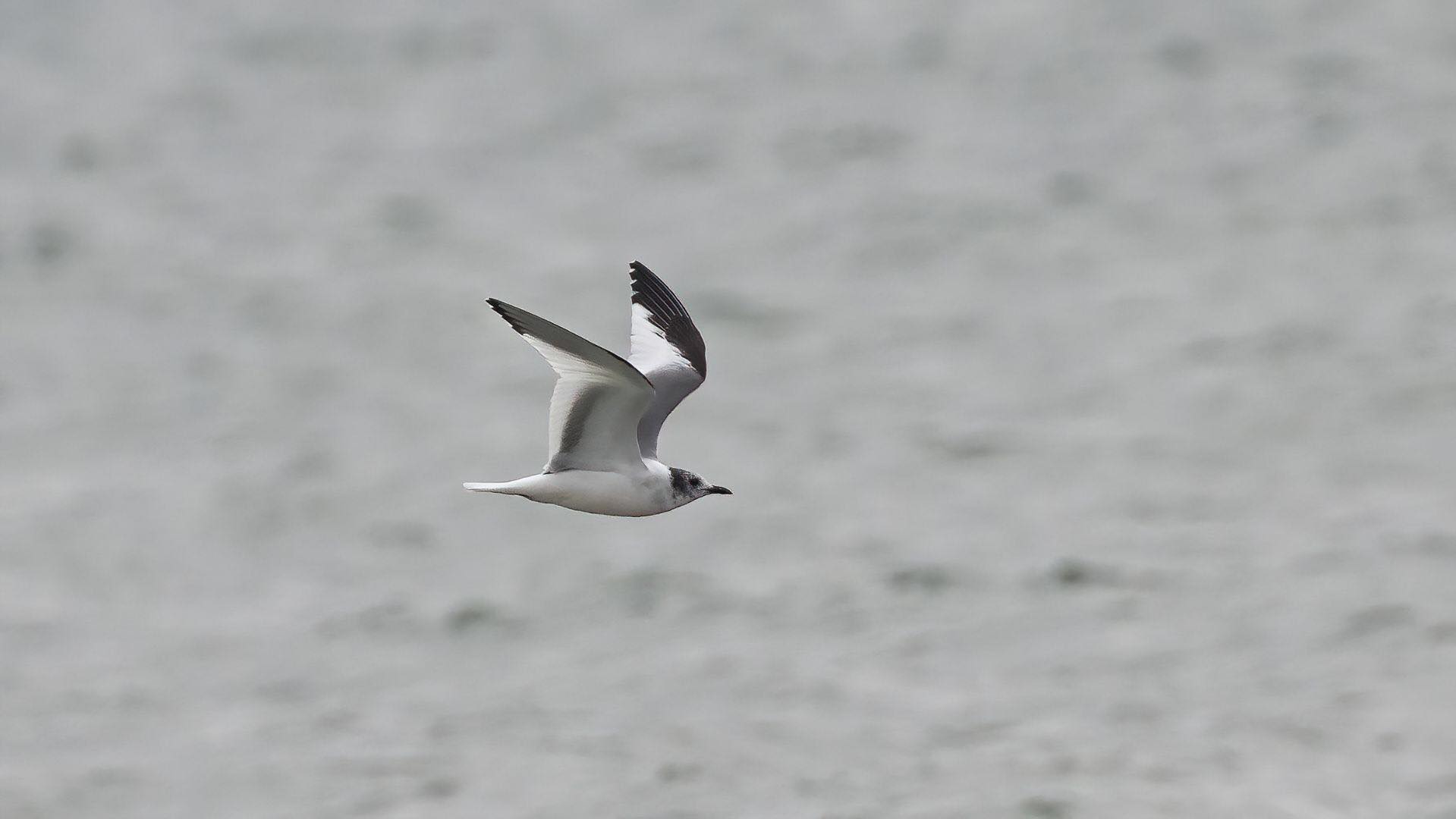 Photo: Knud Peterson
Bar-tailed godwit (Lille Kobbersneppe)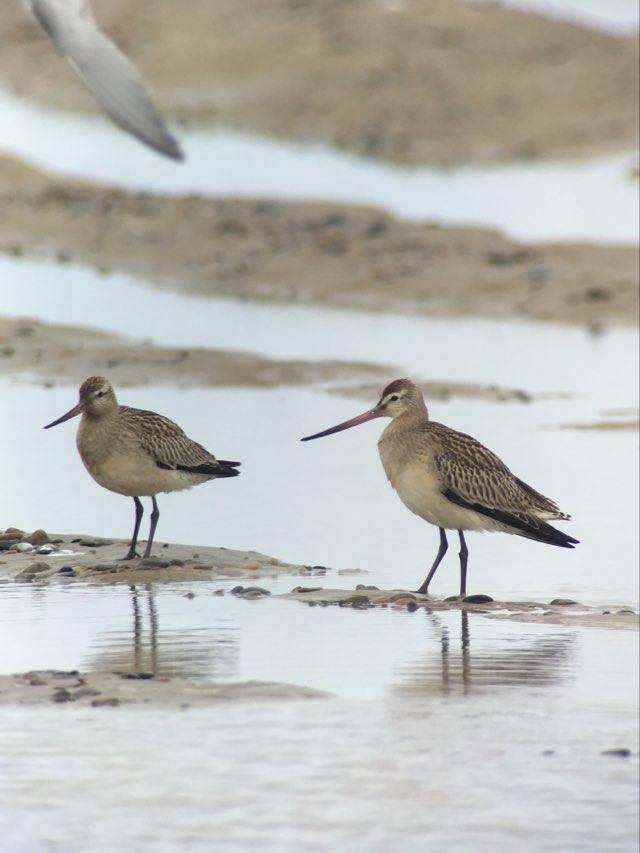 Harbour seal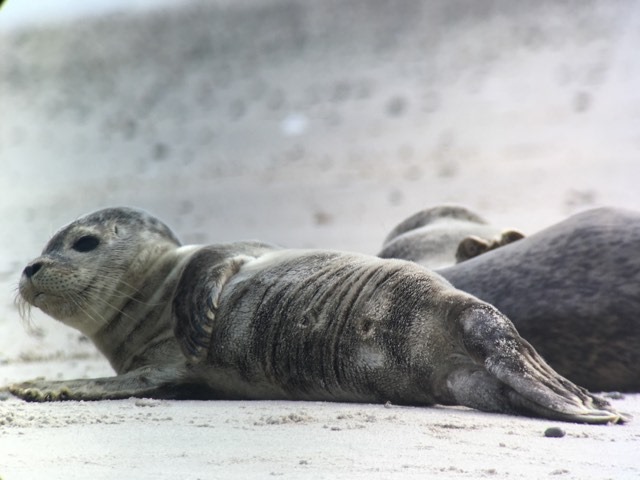 They didn't need help. But they were still catching birds. We were accompanied by Oluf, who will be assisting us in the ringing when Simon is away on leave in the coming weeks. After the session we received a short but handy tutorial from Simon on repairing mist nets – although it won't be the most thrilling of activities we do here at Skagen. What is thrilling however is the trapping of waders at night, and boy have we been busy.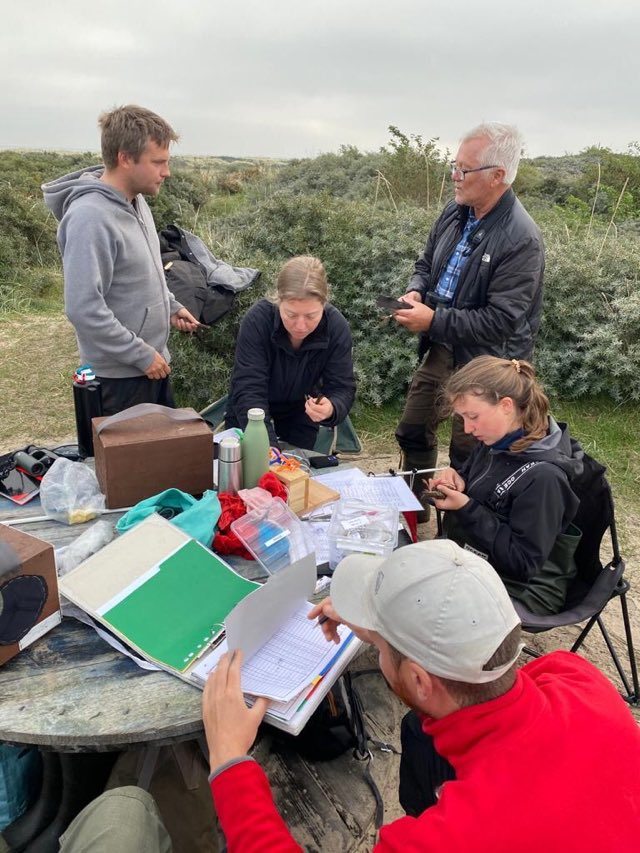 Last night we managed another first for the observatory – a grey plover. (Strandhjejle). Also in this session was a single dunlin (Almindelig Ryle) and common tern (Fjordterne). But with heavy fog rolling in today it was too tempting to go out a second night resulting in catching a second grey plover, a knot (Islandsk Ryle) and my first turnstone (Stenvender).
Grey Plover (Strandhjejle)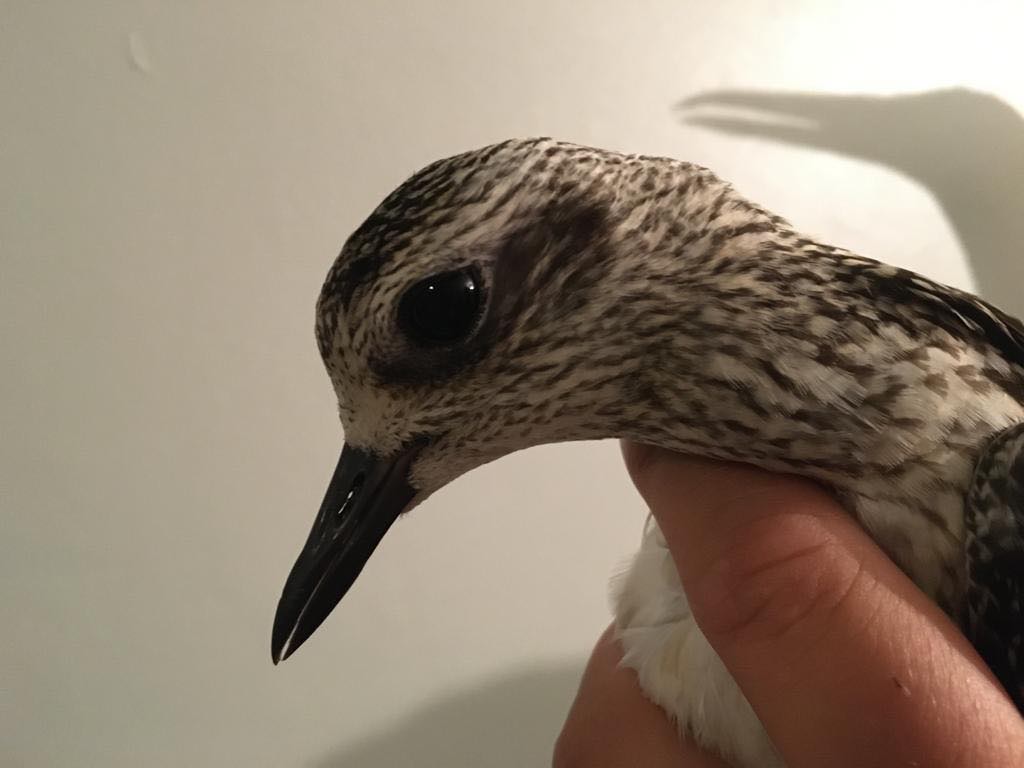 Common tern (Fjordterne)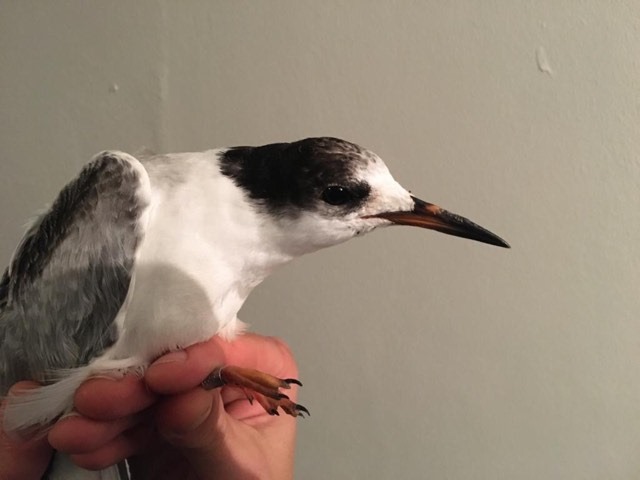 Despite the fact we always seem to be chasing an endless list of tasks today we even found the time for some beach volleyball and a swim. No sun needed as the sea was a warm 15 degrees… (Still a bit too cold for me).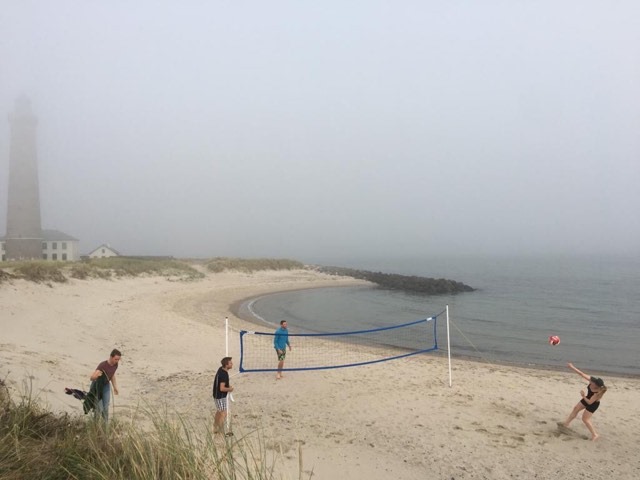 Ringing Totals:
Blue tit - Blåmejse: 10
Goldcrest - Fuglekonge: 1
Chiffchaff - Gransanger: 9
Siskin - Gråsisken: 1
Lesser redpoll - Gråsisken, Lille: 3
Dunnock - Jernspurv: 11
Willow warbler - Løvsanger: 1
Blackcap - Munk: 14
Robin - Rødhals: 17
Redstart - Rødstjert: 1
Reed warbler - Rørsanger: 5
Reed bunting - Rørspurv: 1
Blackbird - Solsort: 1
Coal tit - Sortmejse: 12
Whitethroat - Tornsanger: 1
Total: 88
People: Martin Grienenberger, Amelie Zeller, Angus Barnett, Simon S. Christiansen, Knud Pedersen, Augustin Stickse, Oluf Lou, Grethe and Stig
Klik her for at se dagens observationer indtastet i Dofbasen af observatører i området