Her på Skagen Fuglestations blog bringes korte nyheder i dagbogsformat om hændelser på fuglestationen.

Se indlæg fra år: 2020 (249)2019 (304)2018 (261)2017 (247)2016 (2)(se alle)


The cormorant (Skarv) that got away and an elusive Spotted nutcracker (Nøddekrigen)
fredag 9. oktober 2020
Kirsten and I spent a beautiful ringing day with Michael at Jennes Sø today. Michael showed us how to put up mist nets, as neither of us had done it before. After installing a few with us, Michael let us practice on the last net by ourselves. We spent a lot of time taking leaves and twigs out of the net (the net dropped to the ground a couple of times before we could secure it properly…), but in the end we successfully got the net up and were rewarded for our efforts when we caught a few Goldcrests (Fuglekonge) in it.
The weather was great (it only drizzled on our last round), and we had quite a few birds. Our most frequently caught birds were Goldcrests (Fuglekonge – 32 individuals) and wrens (Gæ­rdesmutte – 11 individuals). The wrens can be tricky to take out of the net because they tend to get quite tangled. However, we managed to extract all of them.
Kirsten not only got a chance to see Jennes Sø but could also spend time doing what she loves to do: practicing her bird handling skills at the nets.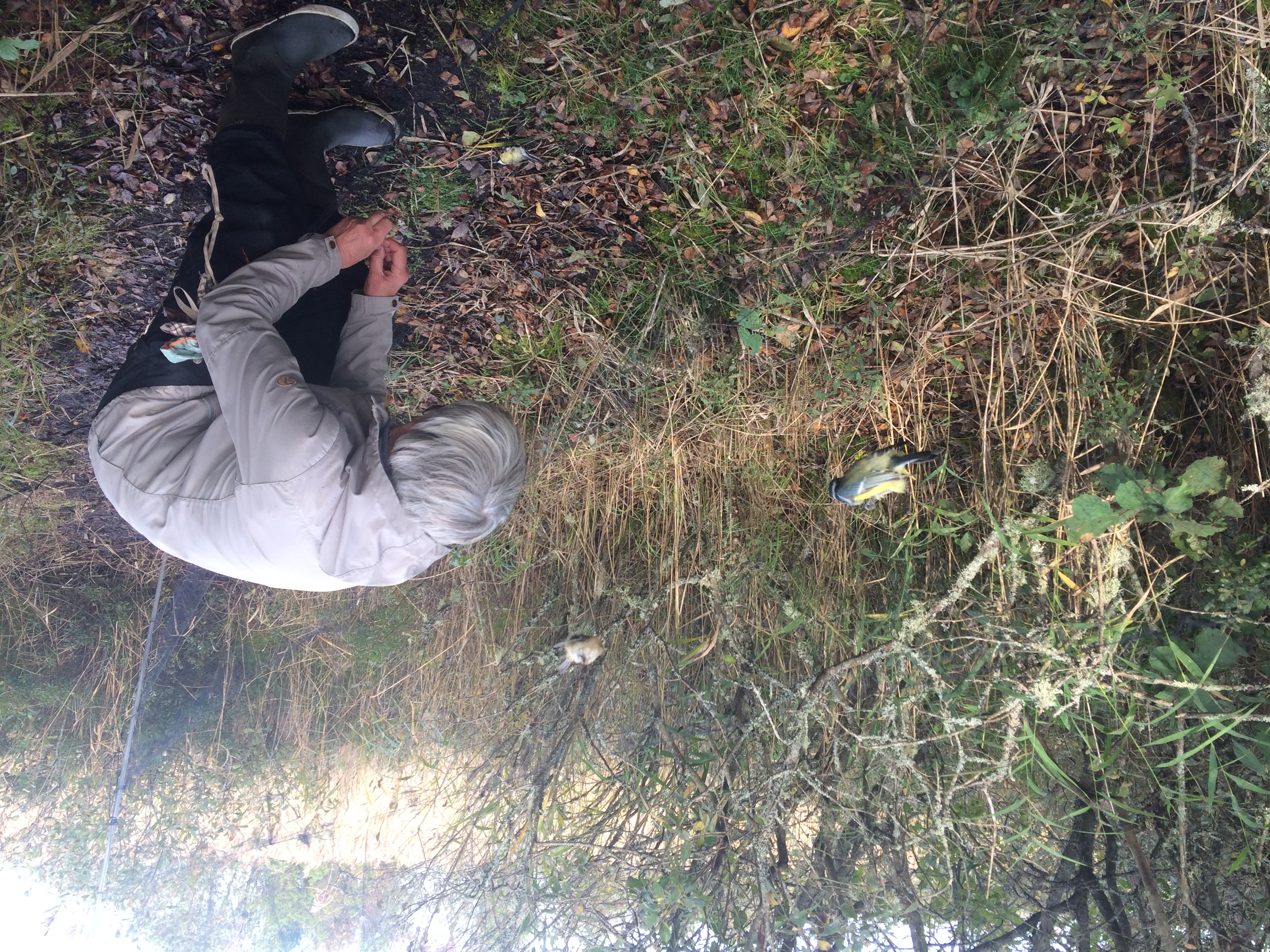 There was also a Great Cormorant (Skarv) at the dock by the pond, minding its own business. I tried to catch it, but of course I wasn't fast enough, and it got away.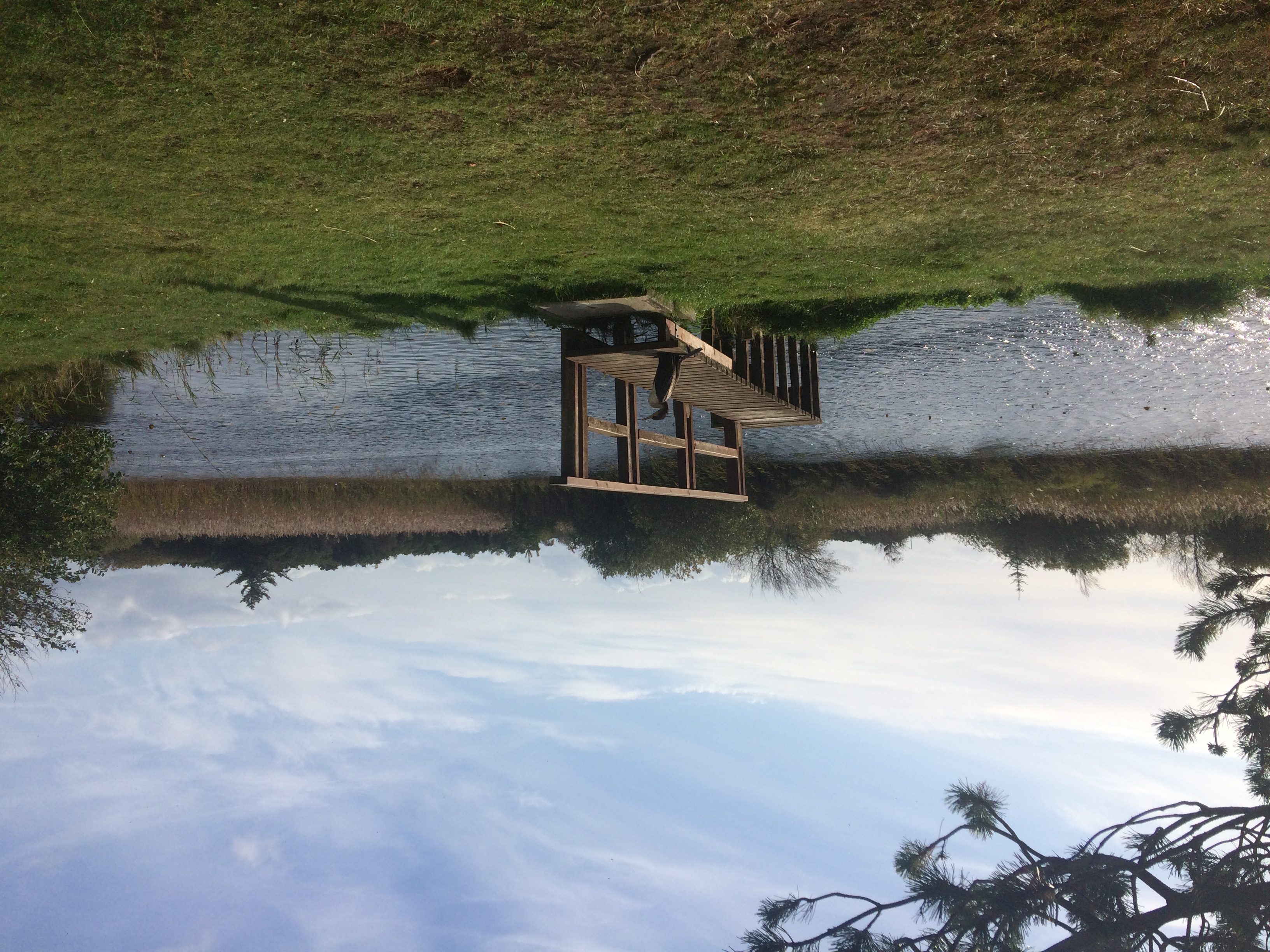 Simon and Amelie went out in the late afternoon with Simon's father Gunnar to find a Spotted nutcracker (Nøddekrigen) at Skagen Klitplantation.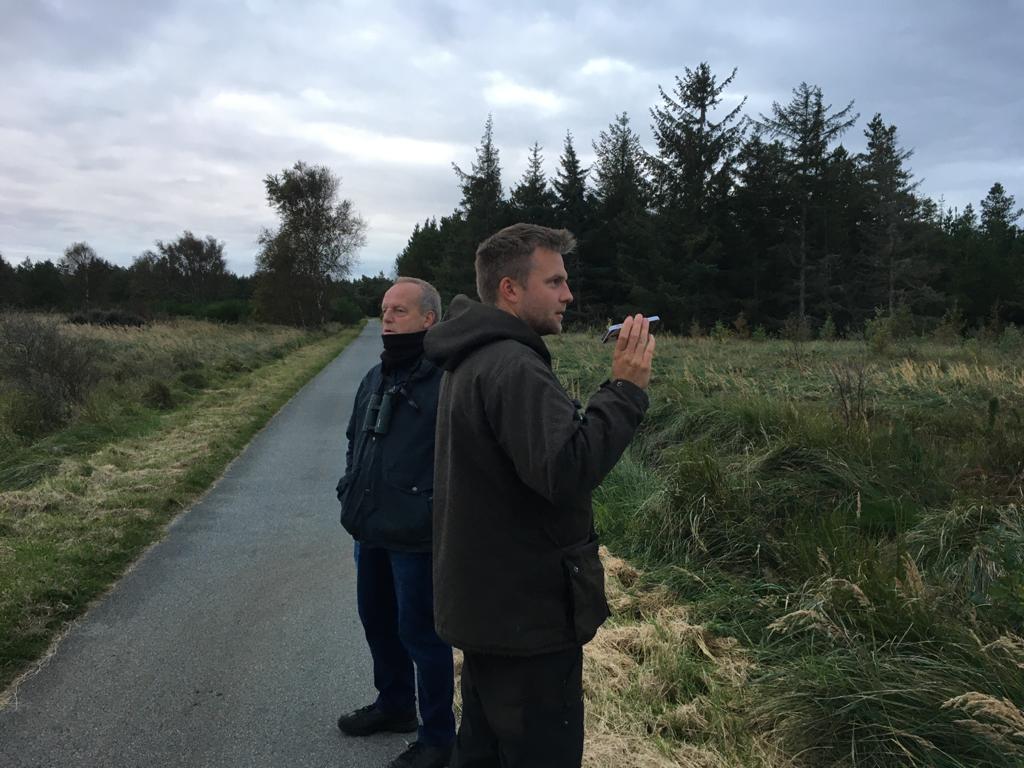 Unfortunately it was no longer there. But who knows, if it's in the area, maybe we'll get a chance to spot it over the next few days?
We are looking forward to ringing at Kabeltromlen with Gunnar tomorrow: The weather is supposed to be very nice, and we are of course hoping for more rarities, as always!
Ringmærkning (Jennes Sø):
Stor Flagspætte - Great spotted woodpecker: 2
Musvit - Great tit: 7
Gransanger - Common chiffchaff: 2
Gæ­rdesmutte - Wren: 11
Fuglekonge - Goldcrest: 32
Rødhals - Robin: 6
Lille Gråsisken - Lesser redpoll: 8
Blåmejse - Blue tit: 10
Grønirisk - Greenfinch: 1
Kvækerfinke - Brambling: 3
Bogfinke - Chaffinch: 3
Skovspurv - Tree sparrow: 6
Sortmejse - Coal tit: 2
Topmejse - Crested tit: 1
Jernspurv - Dunnock: 1
Total: 95
Klik her for at se dagens observationer indtastet i Dofbasen af observatører i området
People: Amelie Zeller, Simon S. Christiansen, Christina Stinn, Michael Ancher, Martin Grienenberger, Kirsten