Her på Skagen Fuglestations blog bringes korte nyheder i dagbogsformat om hændelser på fuglestationen.

Se indlæg fra år: 2020 (249)2019 (304)2018 (261)2017 (247)2016 (2)(se alle)


A Pallas's leaf warbler (Fuglekongesanger) in Jennes Sø!
torsdag 15. oktober 2020
Michael Ancher caught a Pallas's leaf warbler (Fuglekongesanger) in Jennes Sø today! We heard the excited chatter on Zello and immediately went out to his place to see this rare species. It was the first time since the founding of Skagen Fuglestation in 2017 that a Pallas's leaf warbler has been ringed in Skagen – congratulations, Michael, what a great catch!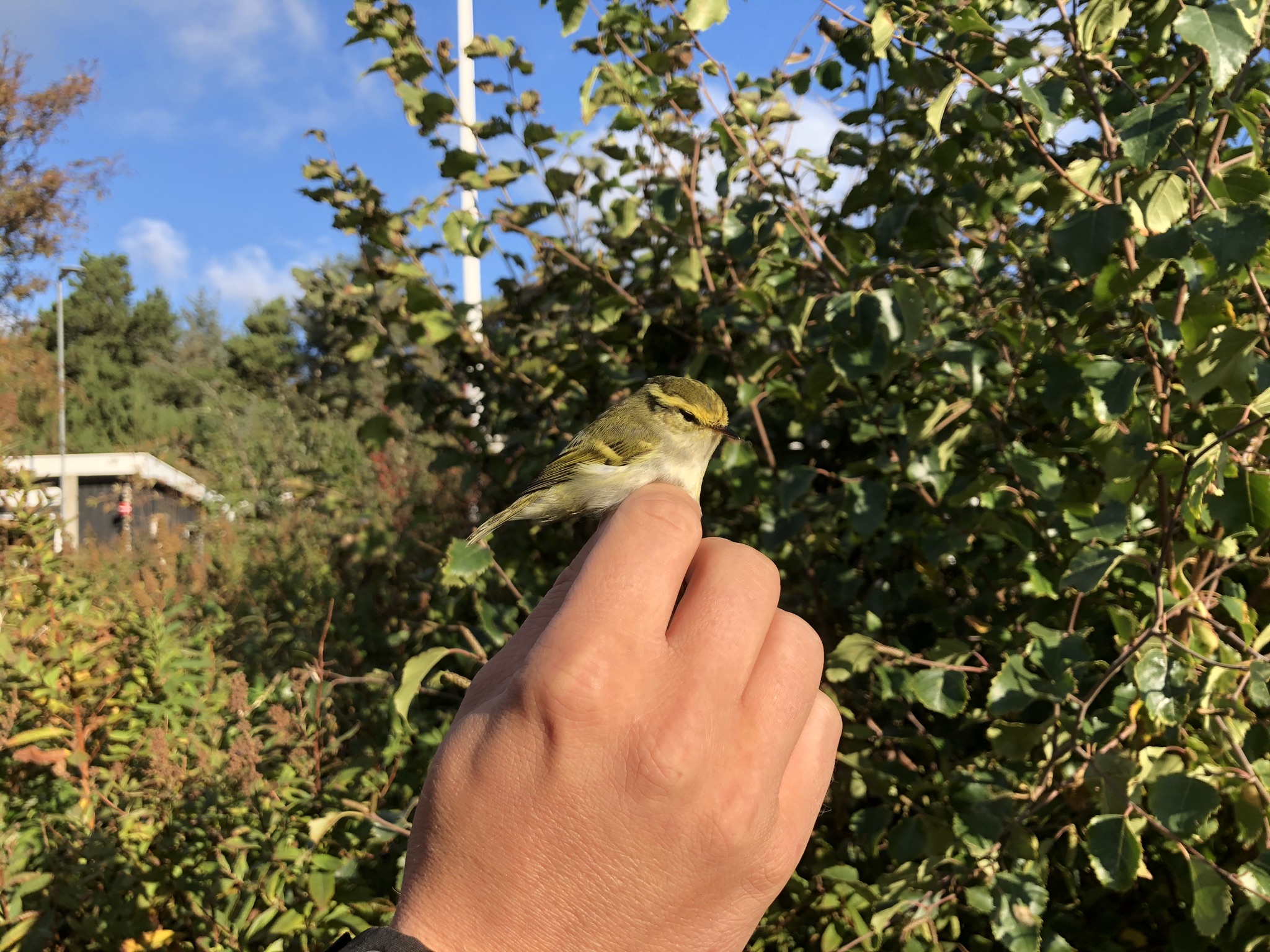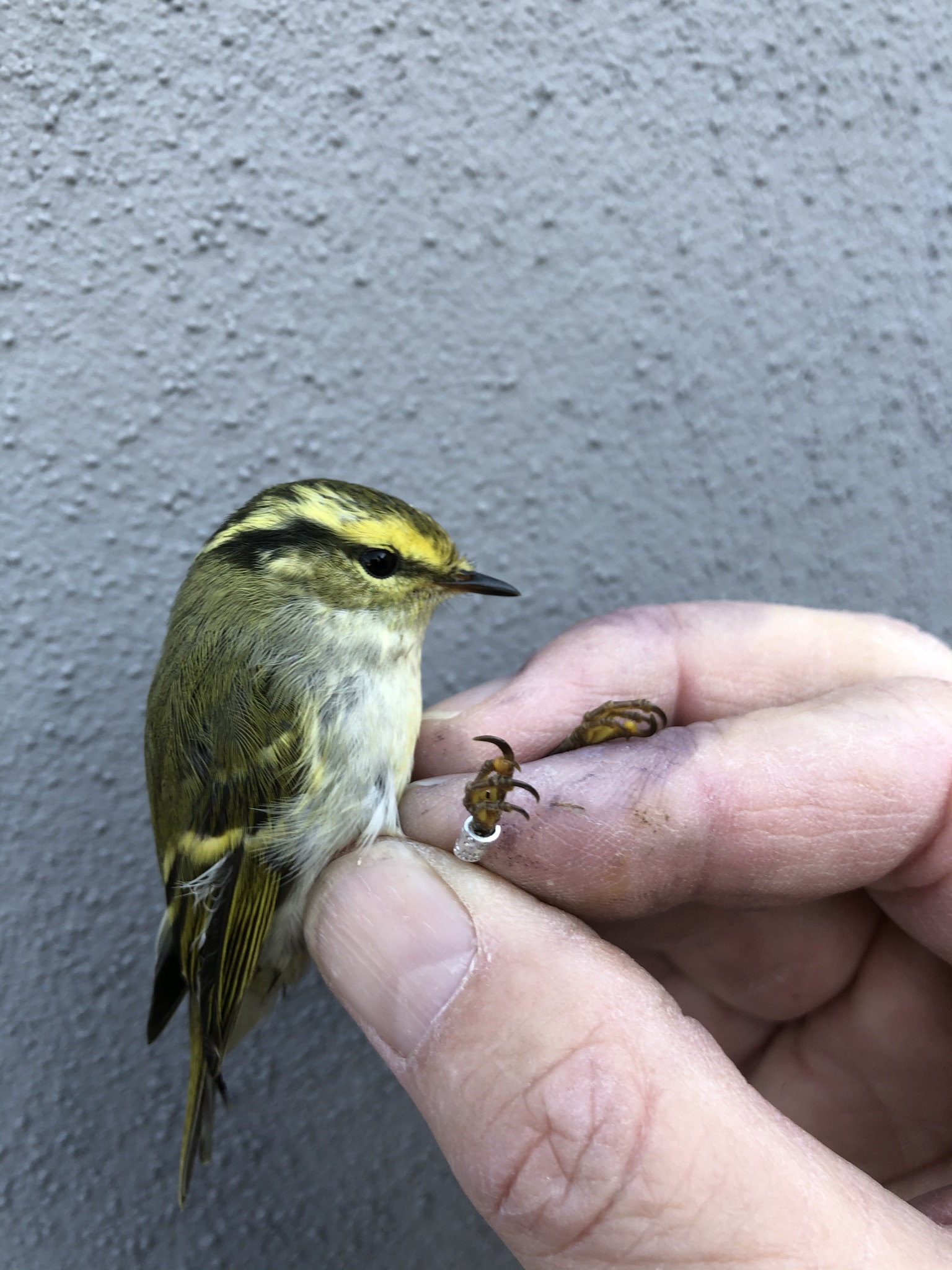 Photos of Pallas's leaf warbler (Fuglekongesanger) by Marian Ancher
We were of course not the only ones to get excited about this special event – quite soon after we arrived, a number of cars and bikes stopped along the side of the road and people brought out their cameras.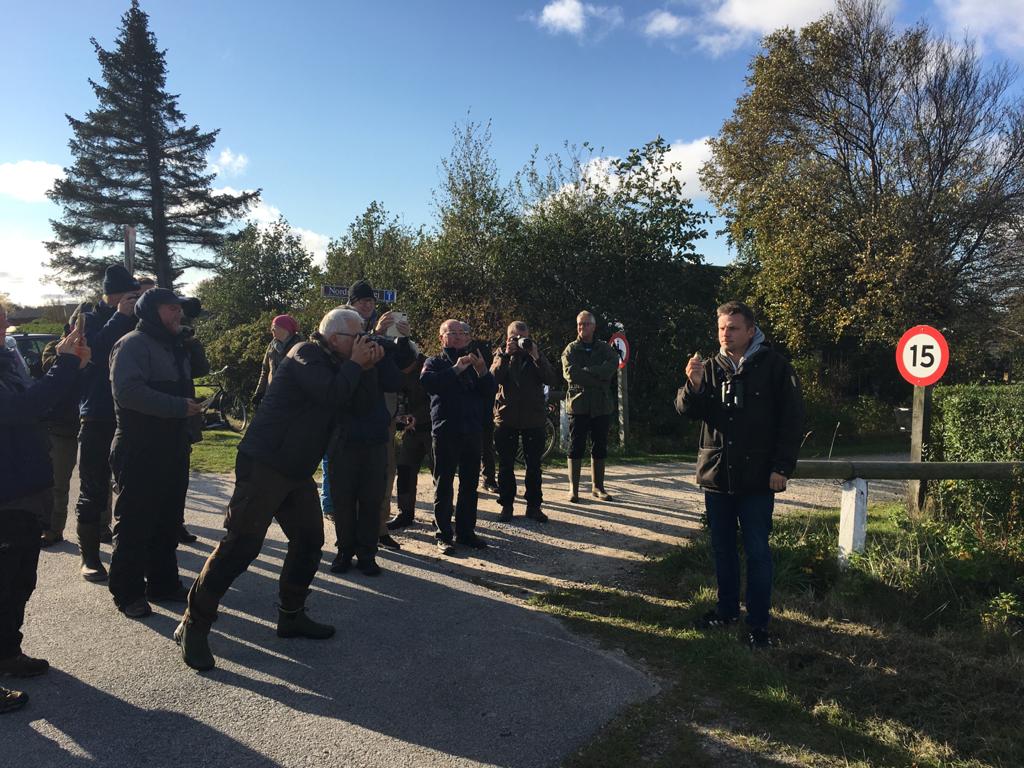 Jeppe was out migration counting at Nordstrand with Knud, Frede, Hans, and Torben this morning to practice his seabird ID skills. He took Knud's scope with him, so it is being put to good use: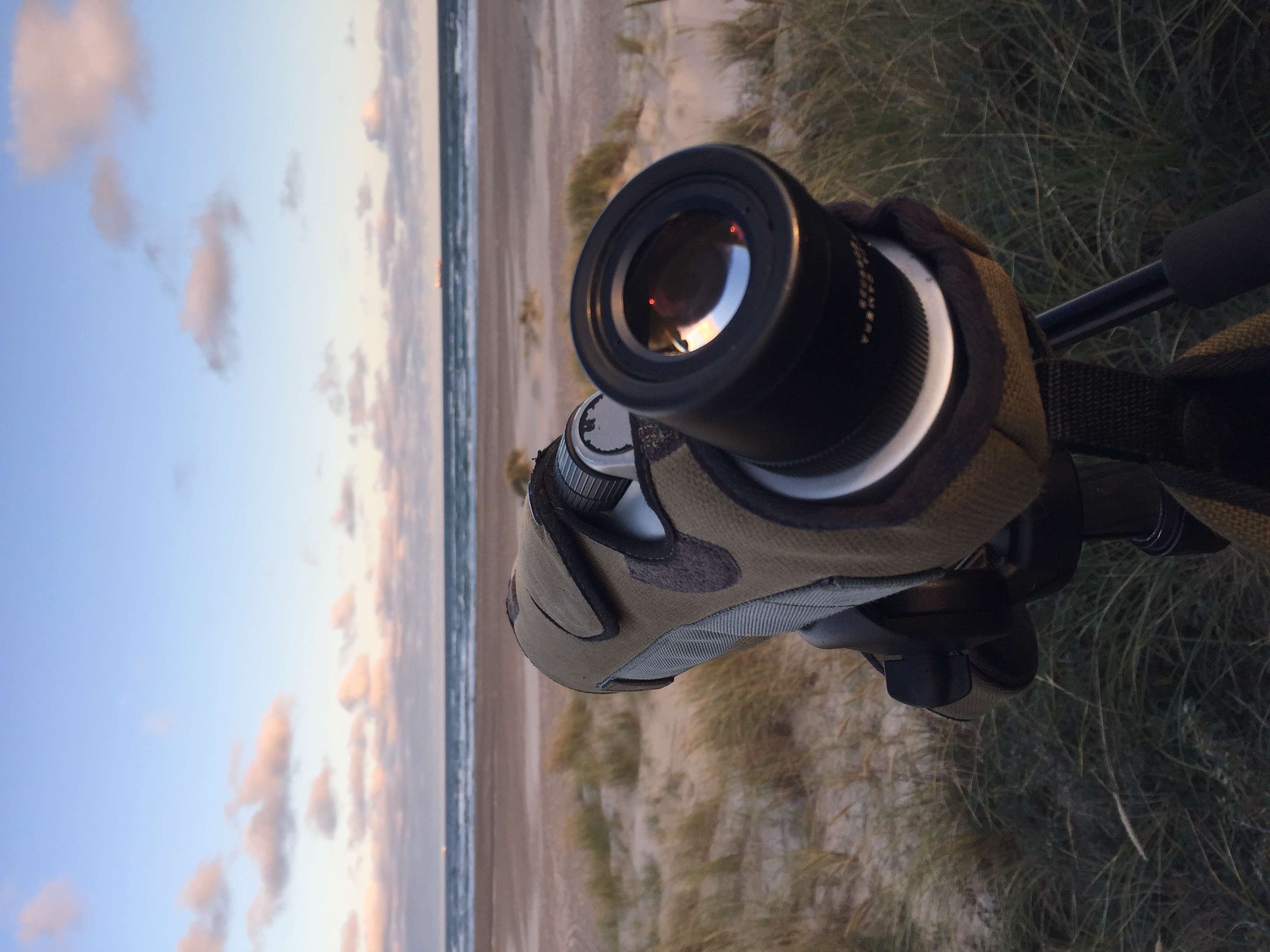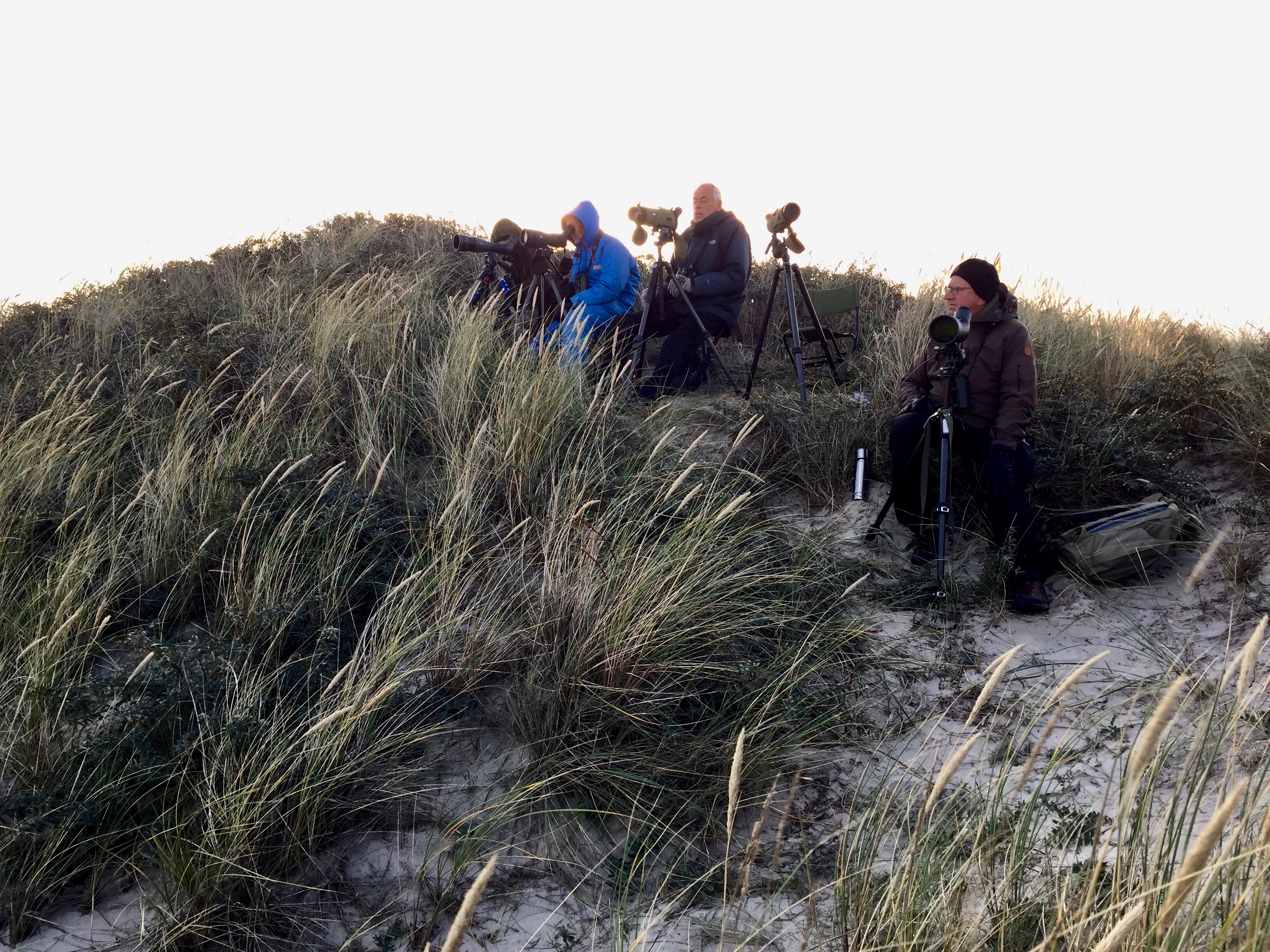 Jeppe is new to birding and isn't used to being around twitchers, so he was quite bemused when the message on Zello arrived about the Pallas's leaf warbler (Fuglekongesanger). The other men suddenly jumped out of their chairs and hurriedly packed up their scopes. "It's a Fuglekongesanger!" Knud told Jeppe – as if that explained everything. "No time, I'll tell you later!" Well, now Jeppe knows that birding in Skagen is serious business and that twitching has quite the appeal...!
This afternoon Martin and I went birding in Gerå and spent a couple of nice hours in the sun. The air was cool, but with the sun it was quite pleasant.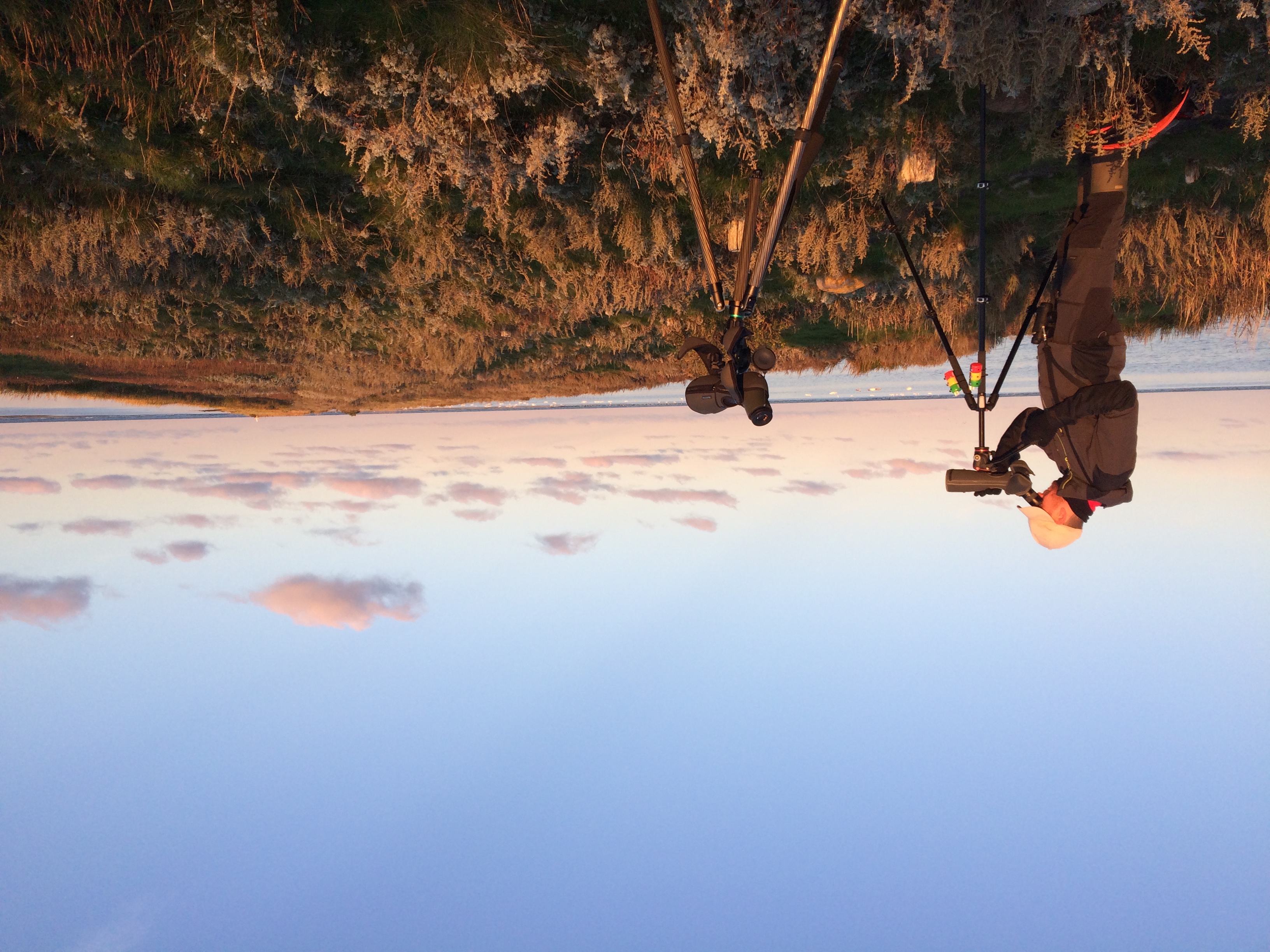 I saw my first Whooper swan (Sangsvane) and Ruff (Brushane) and practiced my duck ID skills. There weren't many different species in the water, but it was still a valuable exercise for me.
We welcomed two new volunteers, Aurora (originally from Spain, now living in the UK) and Chris (from Canada), to Skagen Fuglestation this evening. They will be staying with us for a couple of weeks. They are experienced ringers and are excited to see how we ring birds in Denmark. I am sure we can learn a lot from each other and look forward to getting to know them better.
The weather tomorrow is supposed to be quite nice (little wind, no rain), so we are excited to ring at Kabeltromlen. Perhaps the Pallas's leaf warbler (Fuglekongesanger) will stop by for a visit at one of our nets…?
Ringmærkning (Jennes Sø):
Stor Flagspætte – Great spotted woodpecker: 2
Gæ­rdesmutte - Wren: 3
Rødhals - Robin: 3
Vindrossel – Redwing: 1
Fuglekongesanger – Pallas's leaf warbler: 1
Gransanger – Chiffchaff: 3
Fuglekonge – Goldcrest: 11
Topmejse – Crested tit: 3
Blåmejse - Blue tit: 3
Musvit - Great tit: 1
Skovspurv - Tree sparrow: 1
Trækøber, Nordlig – Northern Treecreeper: 3
Kvækerfinke - Brambling: 2
Nordlig Gråsisken – Common redpoll: 1
Bjergirisk – Twite: 1
Nordlig Gråsisken - Common redpoll: 3
Lille Gråsisken – Lesser redpoll: 11
Total Jennes Sø: 52
Klik her for at se dagens observationer indtastet i Dofbasen af observatører i området
People: Amelie Zeller, Simon S. Christiansen, Christina Stinn, Martin Grienenberger, Jeppe Overgaard, Britta & Lotte, Michael & Marian Ancher, Frede Jakobsen, Torben Sørensen, Hans Christophersen, Knud Pedersen