Her på Skagen Fuglestations blog bringes korte nyheder i dagbogsformat om hændelser på fuglestationen.

Se indlæg fra år: 2020 (249)2019 (304)2018 (261)2017 (247)2016 (2)(se alle)


Crossbills
lørdag 17. oktober 2020
We started the day with beautiful views and very nice weather. Esben and Christina opened the nets and the rest of the team joined for the first round.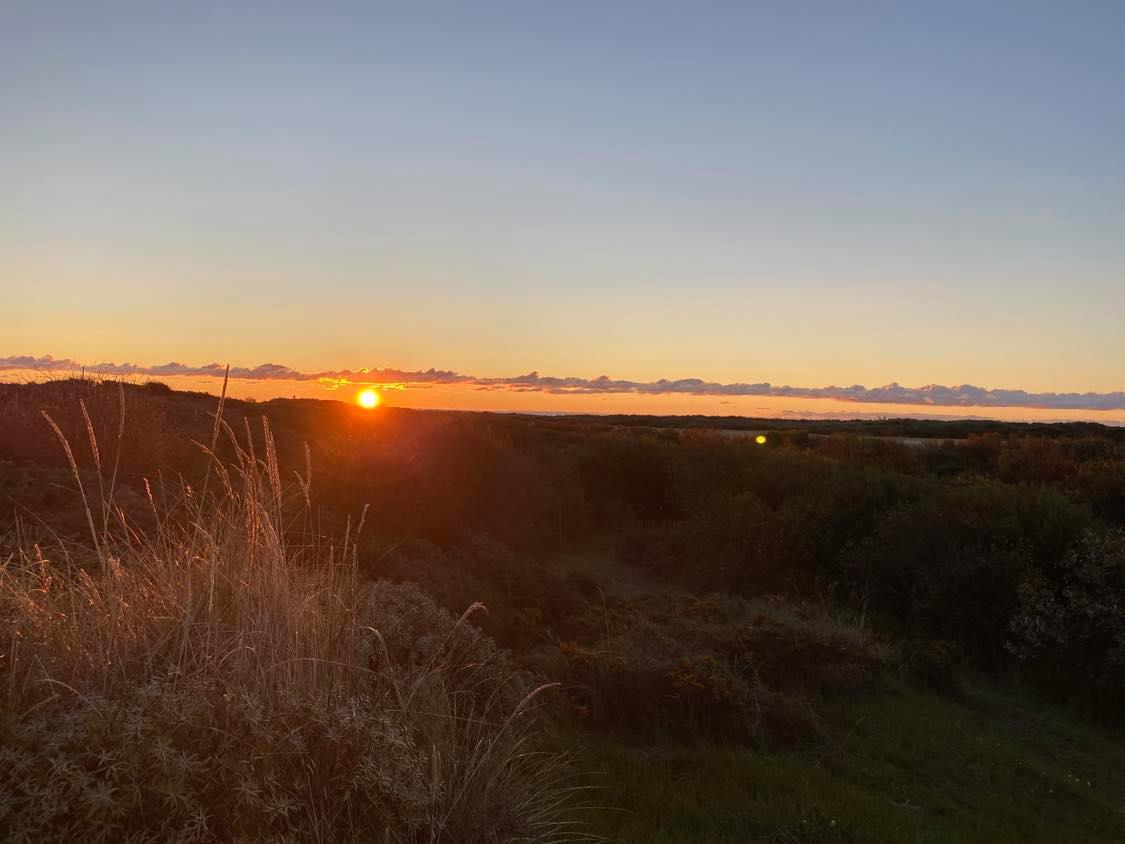 We had a few busy rounds with a lot of Goldcrest (Fuglekonge) and Bullfinches (Dompap), but Bramblings (Kvækerfinke) and Lesser Redpolls (Lille Gråsisken) were also present today, but for me, one of the most beautiful birds was a first -year female Yellowhammer (Gulspurv), also a ringing tick, and the 89 th species that I have ever ringed.
A group of visitors came to see and learn about bird ringing, and immediately afterward a nice surprise came with Christina and Amelie. They got three Common Crossbills (Little Crossbill), two males (juvenile and adult), and a female (juvenile). Adult males have a very intense red-orange color while females are more greenish.
Photo: Jørgen Kabel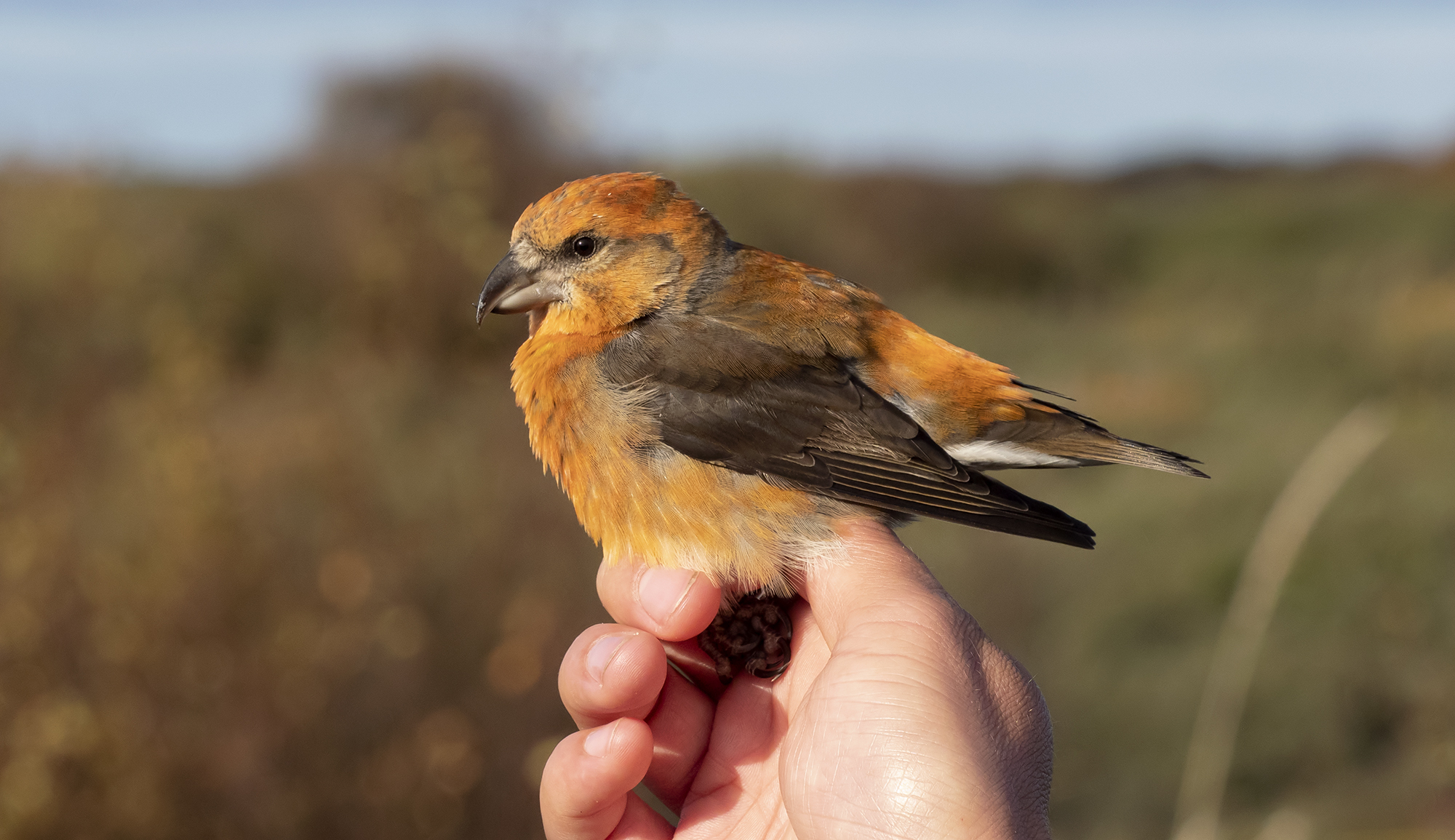 In Crossbills we measure other morphometrics like the length and width of the bill, these measurements help us to confirm if they are Common Crossbill (Little Crossbill) or Parrot Crossbill (Large Crossbill).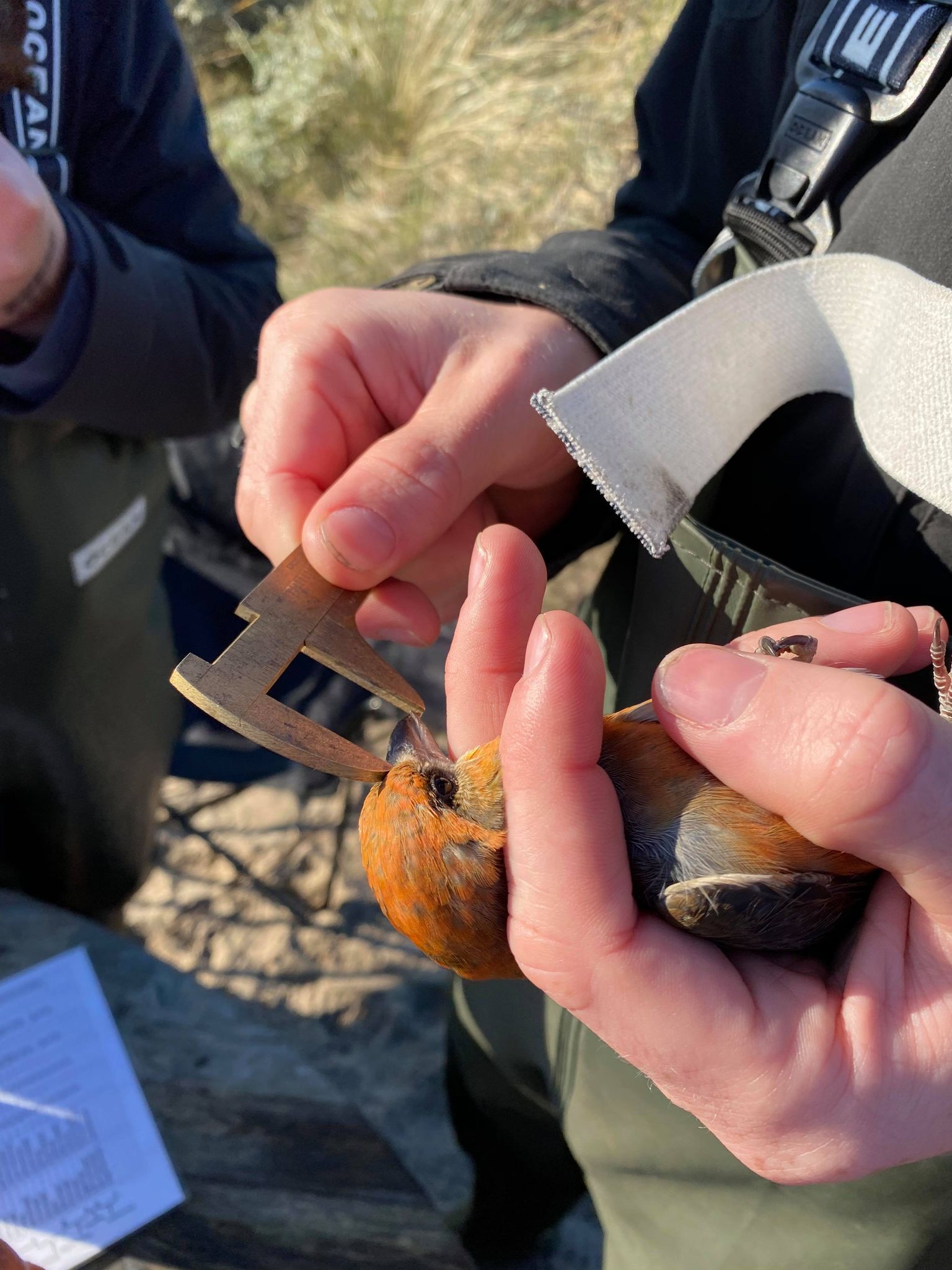 Almost by the end of the day, we had two foreign captures from Norway (Stavanger) a Great Tit (Musvit), and a Goldcrest (Fuglekonge).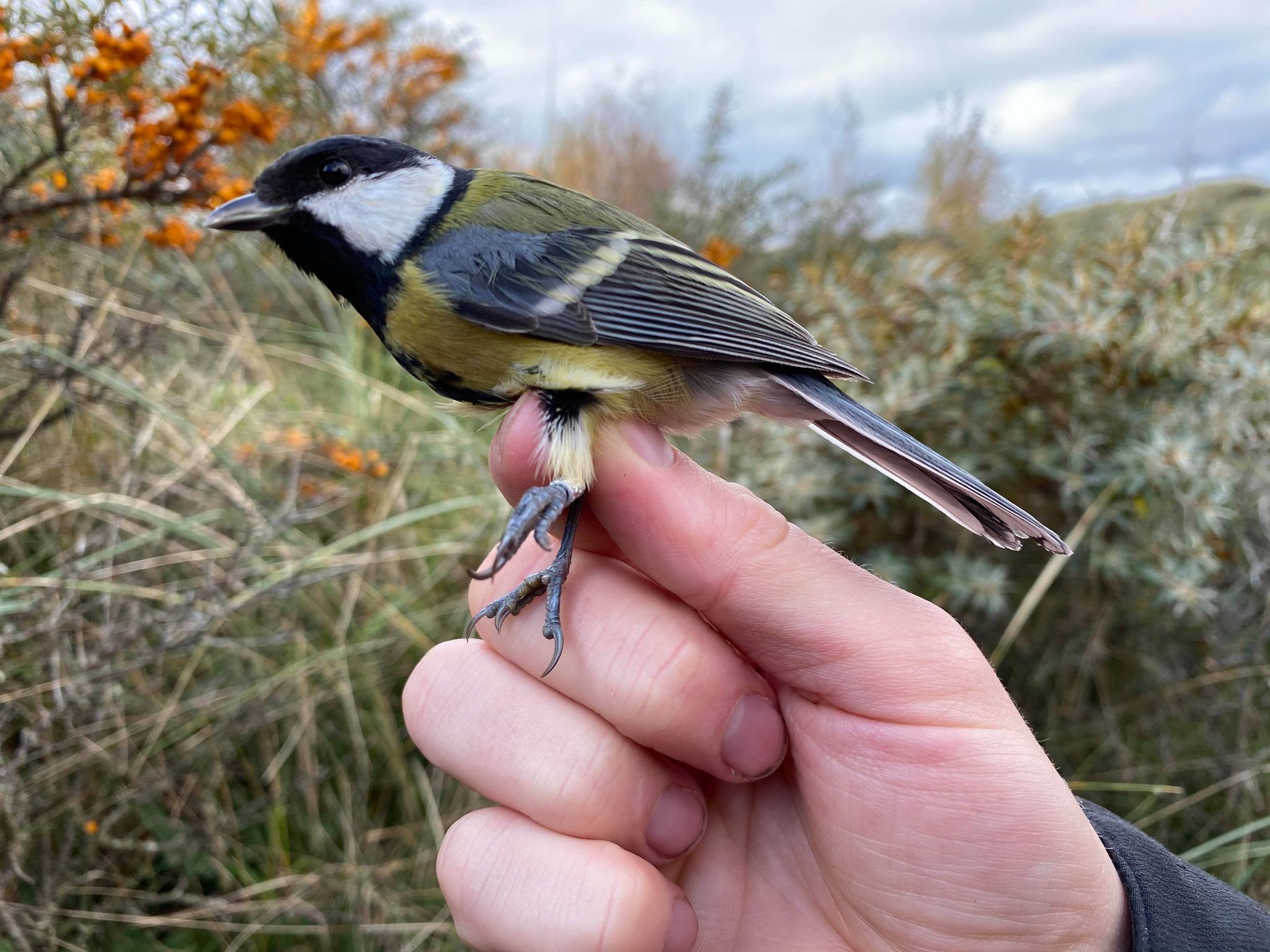 Martin G went birdwatching and he managed to count an impressive amount of about 3000 Razorbills (Alk), also some Horned Lark (Bjerglaerke), Snow Buntings (Snespurv) and Lapland Bunting (Lapvaerling)
We had to say goodbye to Jeppe today, but he will come back next month and with him a lot of fun !!
In general, we had a great ringing session with 120 birds including recaptures. The numbers follow below:
Ringmærkning (Kabeltromlen):
| | |
| --- | --- |
| Bjergirisk | 4 |
| Blåmejse | 4 |
| Bogfinke | 1 |
| Dompap, Lille | 20 |
| Dompap | 2 |
| Fuglekonge | 22 |
| Gærdesmutte | 8 |
| Gråsisken, Lille | 2 |
| Grønirisk | 1 |
| Gulspurv | 1 |
| Jernspurv | 1 |
| Kvækerfinke | 7 |
| Korsnæb, Lille | 3 |
| Musvit | 9 |
| Rødhals | 2 |
| Rørspurv | 3 |
| Sangdrossel | 2 |
| Træløber | 1 |
| Vindrossel | 4 |
| | |
| Grand Total | 97 |
Ringmærkning (night catching):
Ederfugl - 1
Ringmærkning (Jennes So):
Stor Flægspatte - 1
Gærdesmutte - 1
Rødhals - 2
Solsort - 1
Gransanger - 1
Fuglekonge - 10
Sortmejse - 1
Blåmejse - 2
Musvit - 4
Træløber, Nordlig - 2
Gråsisken, Lille - 12
Rorspurv - 1
Total: 38
Click here to see today's observations entered in the Dofbasen by observers in the area
People: Amelie Zeller, Simon S. Christiansen, Christina Stinn, Martin Grienenberger, Esben E. Hansen, Michael Ancher, Jeppe Overgaard, Jørgen Kabel, Erik Christophersen, Pernille, Roed, Niels Eriksen, Anders østerby, Knud Pedersen and Aurora Gonzalo-Tarodo