Her på Skagen Fuglestations blog bringes korte nyheder i dagbogsformat om hændelser på fuglestationen.

Se indlæg fra år: 2020 (275)2019 (304)2018 (261)2017 (247)2016 (2)(se alle)


Late Blackbird Solsort
søndag 25. oktober 2020
Another day of rain and very strong winds. That only means no ringing so I used the morning to finish an important application for my PhD. The team also spend time on various things, Christina and I went shopping in the afternoon, Chris worked on his presentation and Amelie updated the archive pictures of the previous days ringing. Again, Martin was the only one that could do some seabird counting but he didn't find many birds, the highlight was 2 Great Northern Divers (Islom).
However, the weather gave us a break and gifted us with these marvelous views.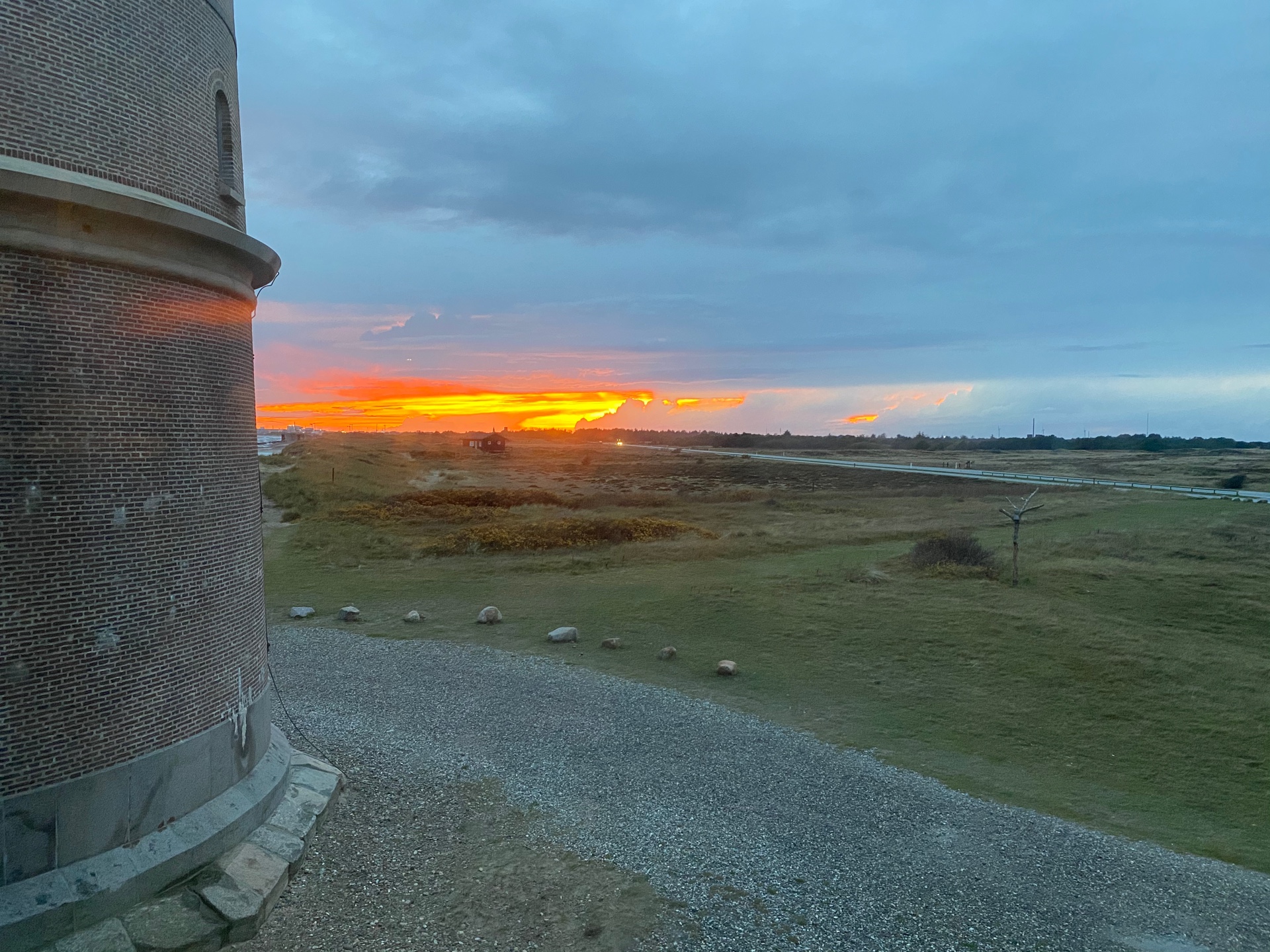 The tour seemed to cancel at the beginning of the day, but that changed and some people showed up, Simon explained them various things about the station and they seemed quite happy although the terrible weather.
Later in the afternoon we put some more nets up to try to catch Blackbirds (Solsort) for the project ICARUS, but our hopes were very low as we did not see any bird during the process.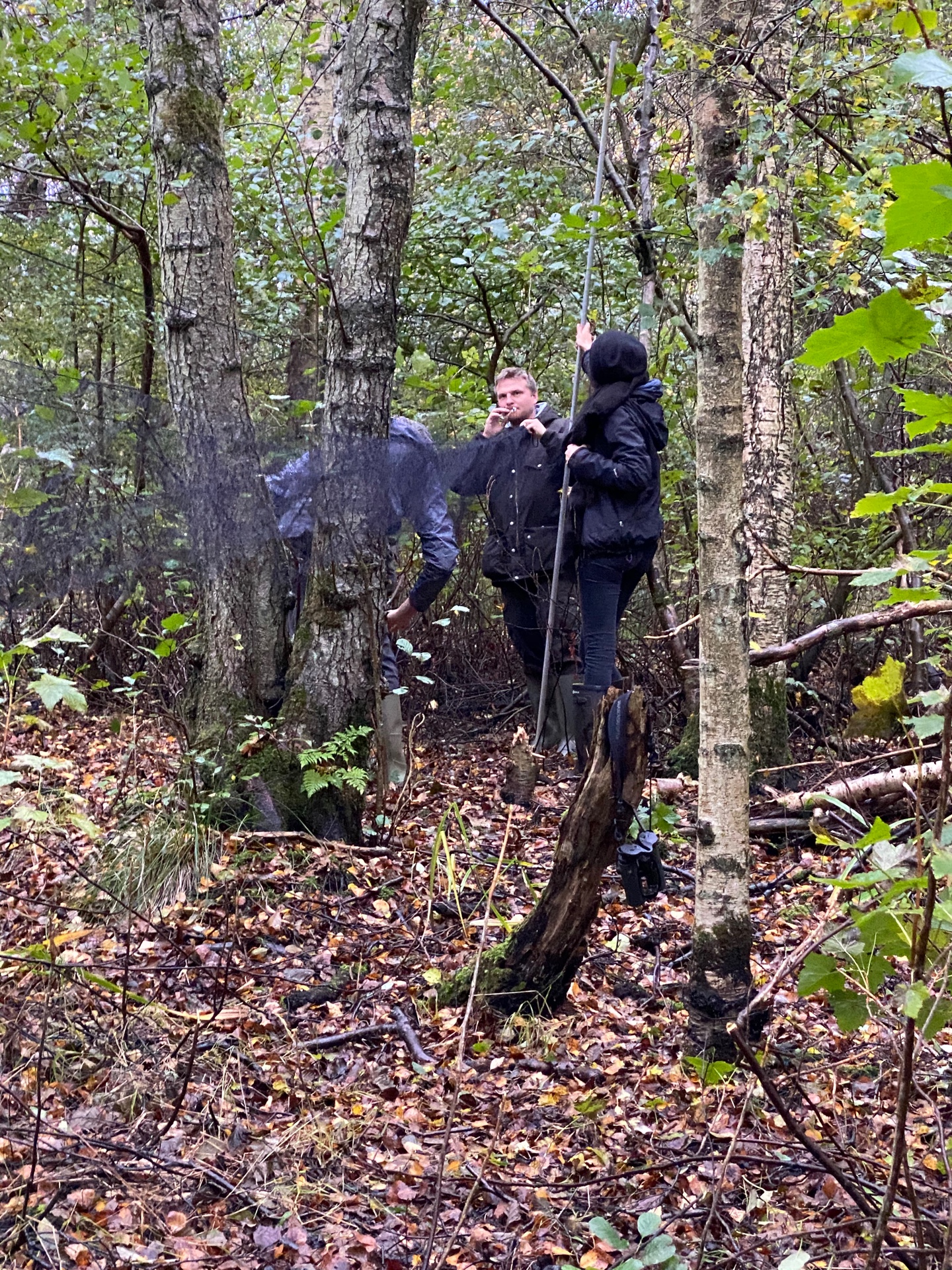 When we thought nothing exciting will happen we got an adult male Blackbird (Solsort). A tag was deployed and released. Hopefully, this project will inform us of the different migration routes that these guys take.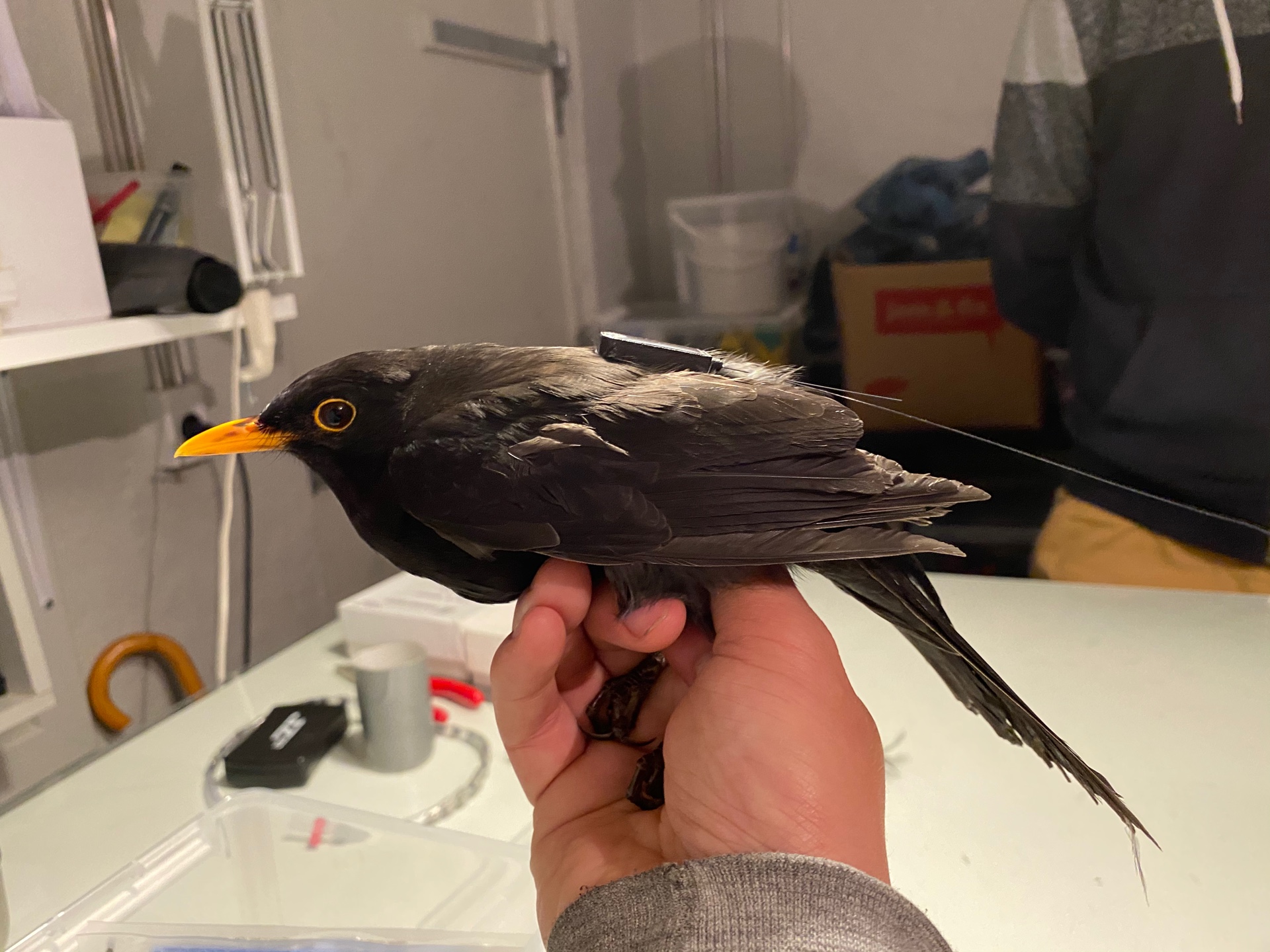 Now we are all going out for the station dinner, how exciting!!!
Klik her for at se dagens observationer indtastet i Dofbasen af observatører i området
People: Christina Stinn, Aurora Gonzalo-Tarodo, Chris Ketola, Martin Grienenberger, Knud Pederson, Amelie Zeller and Simon S. Christiansen & Lisa Vergin