Her på Skagen Fuglestations blog bringes korte nyheder i dagbogsformat om hændelser på fuglestationen.

Se indlæg fra år: 2020 (275)2019 (304)2018 (261)2017 (247)2016 (2)(se alle)


One Blackbird a Day
mandag 26. oktober 2020
After we GPS-tagged the first Blackbird (Solsort) for the ICARUS Global Thrush Project yesterday evening, we celebrated all together and went out for dinner in Skagen last night. We had a nice evening and especially enjoyed having Lisa as our guest yesterday and today.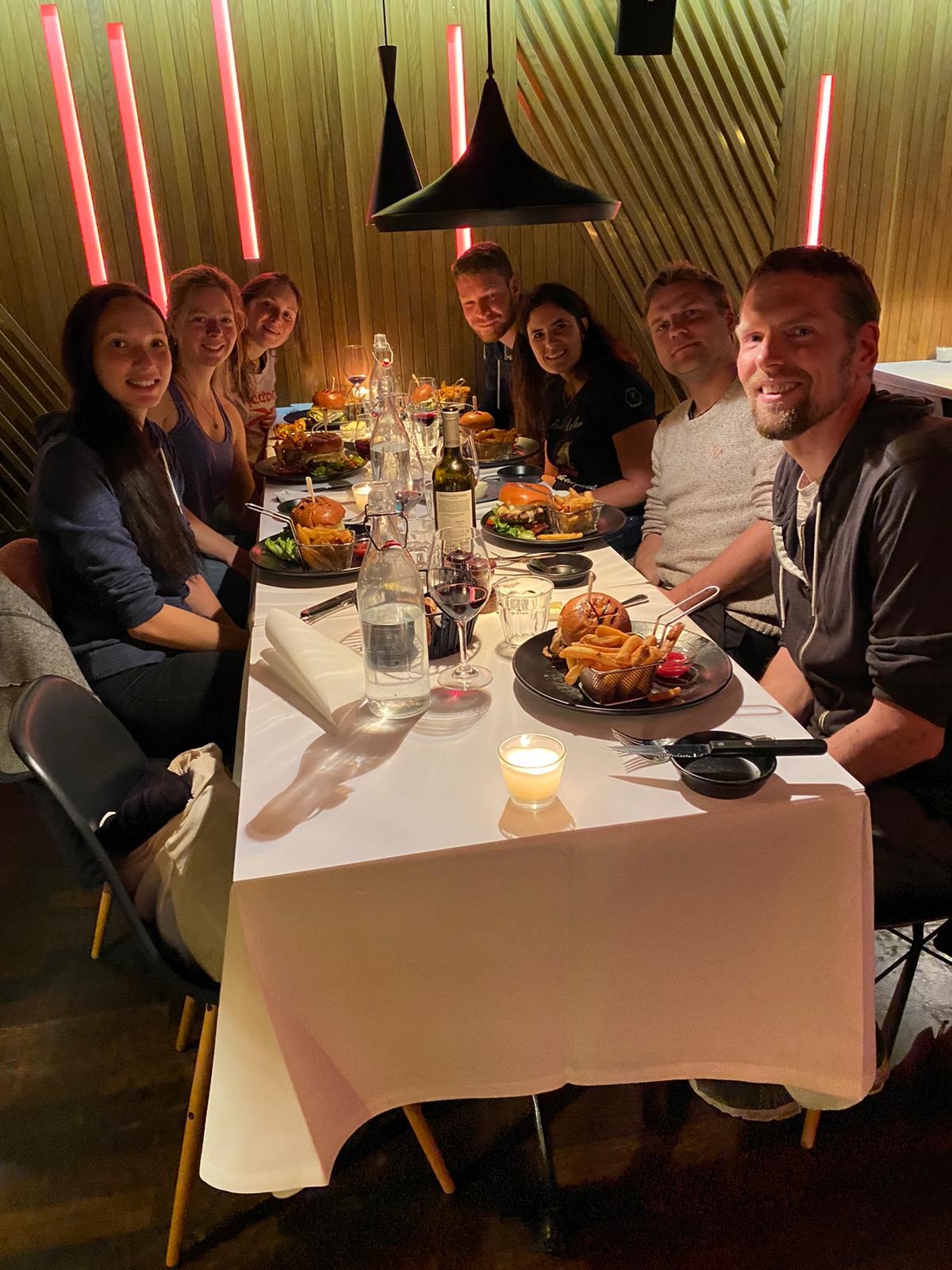 Then, this morning we were excited to catch our second Blackbird (Solsort) in our nets at Kabeltromlen in the first round! It is this first calendar year female.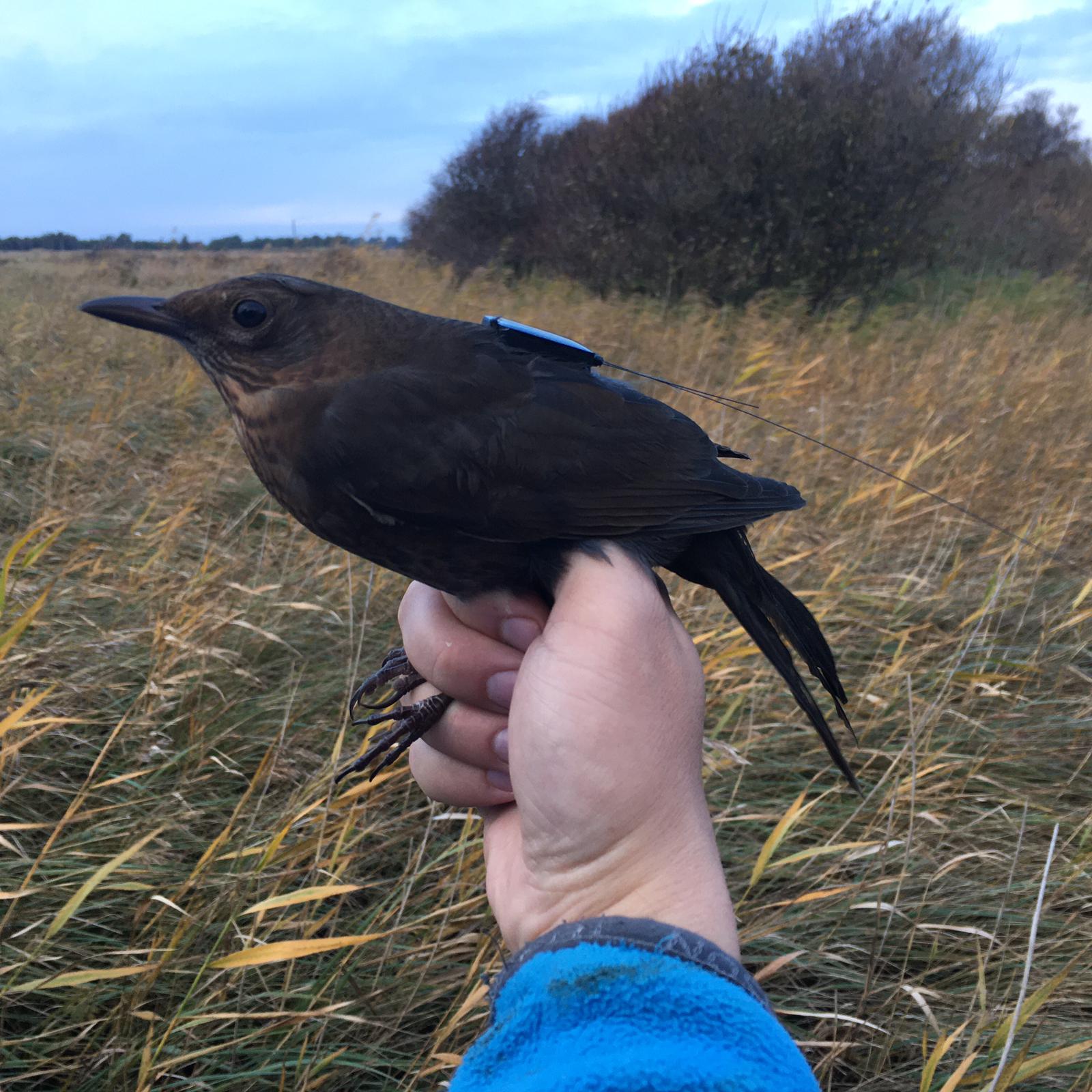 We named her after our dear guest Kirsten who visits the station several times a year. We're looking forward to following Kirsten on her journey.
Else, we didn't catch so many birds today. Among them was this Fieldfare (Sjagger)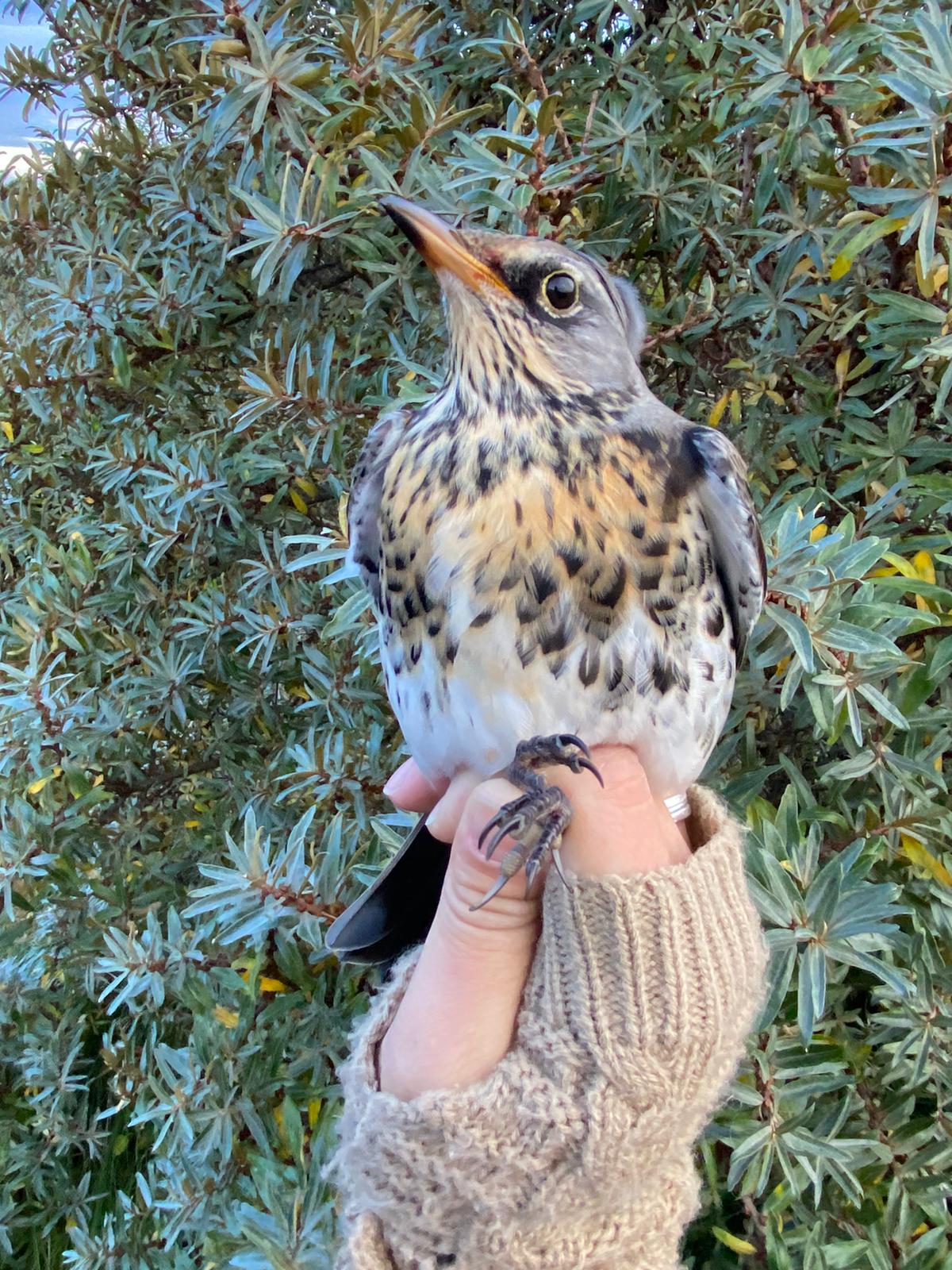 and this first calendar year and very grumpy Greenfinch (Grønirisk).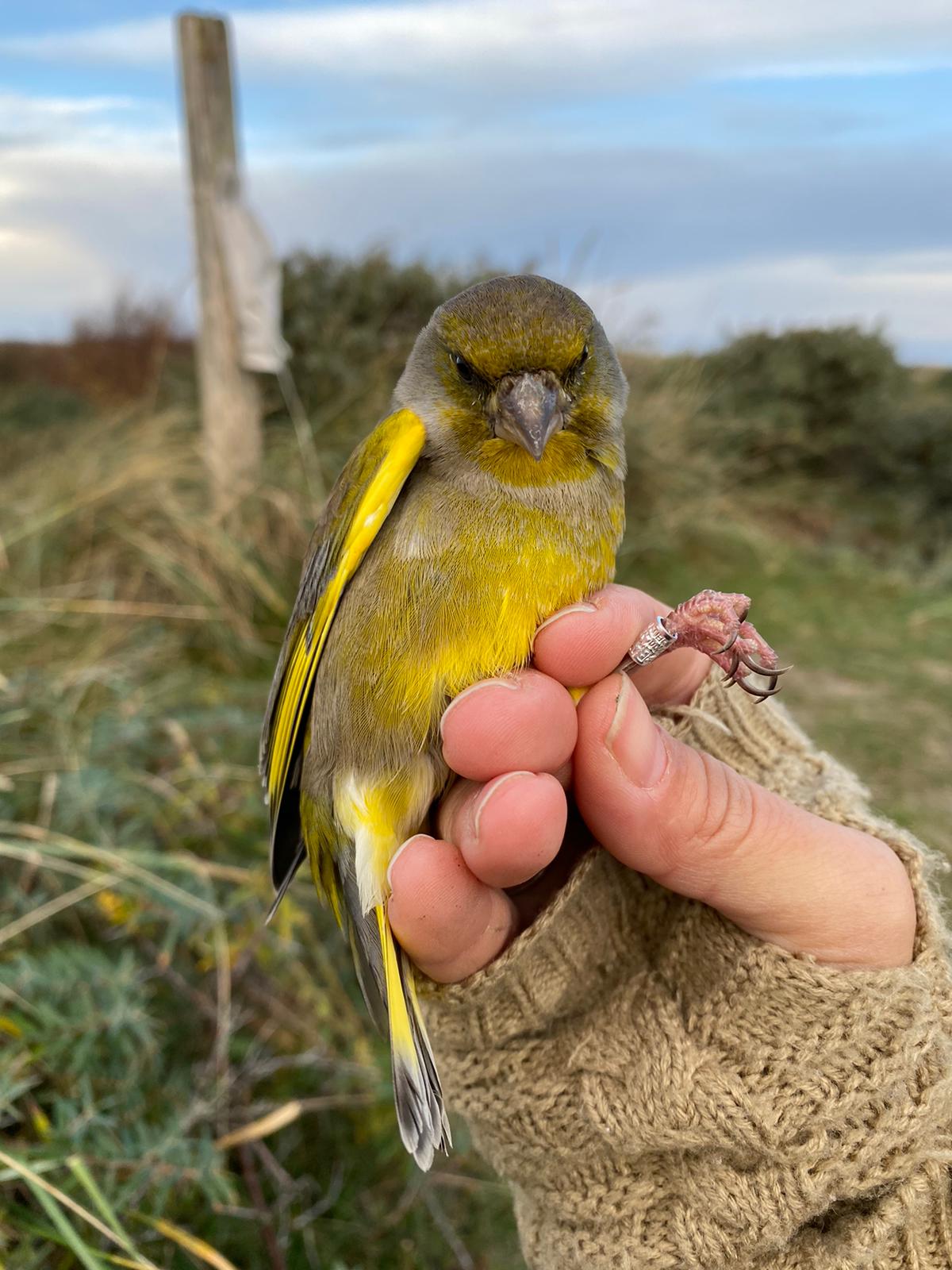 We closed early and used our time listening to an interesting presentation by Chris. He talked about his work in Peru for the organization "Fauna Forever". He told us about their projects and focused on talking about the different birds they catch. It was also interesting to hear how they age and sex birds there, as you cannot think in calendar years like you do it here in Europe.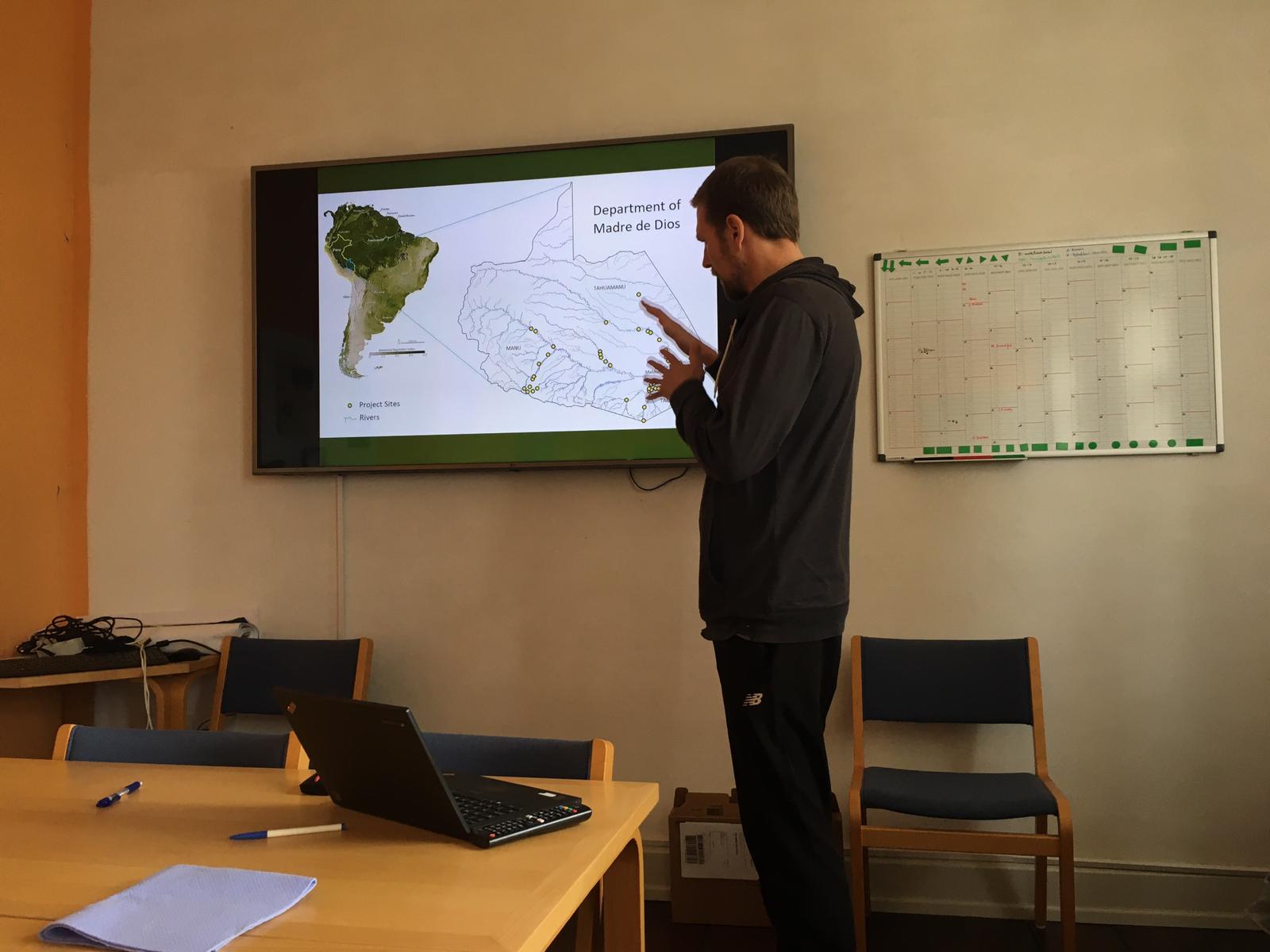 You can also take part in Chris' session! We filmed him during the presentation and will share the link to the video in a few days.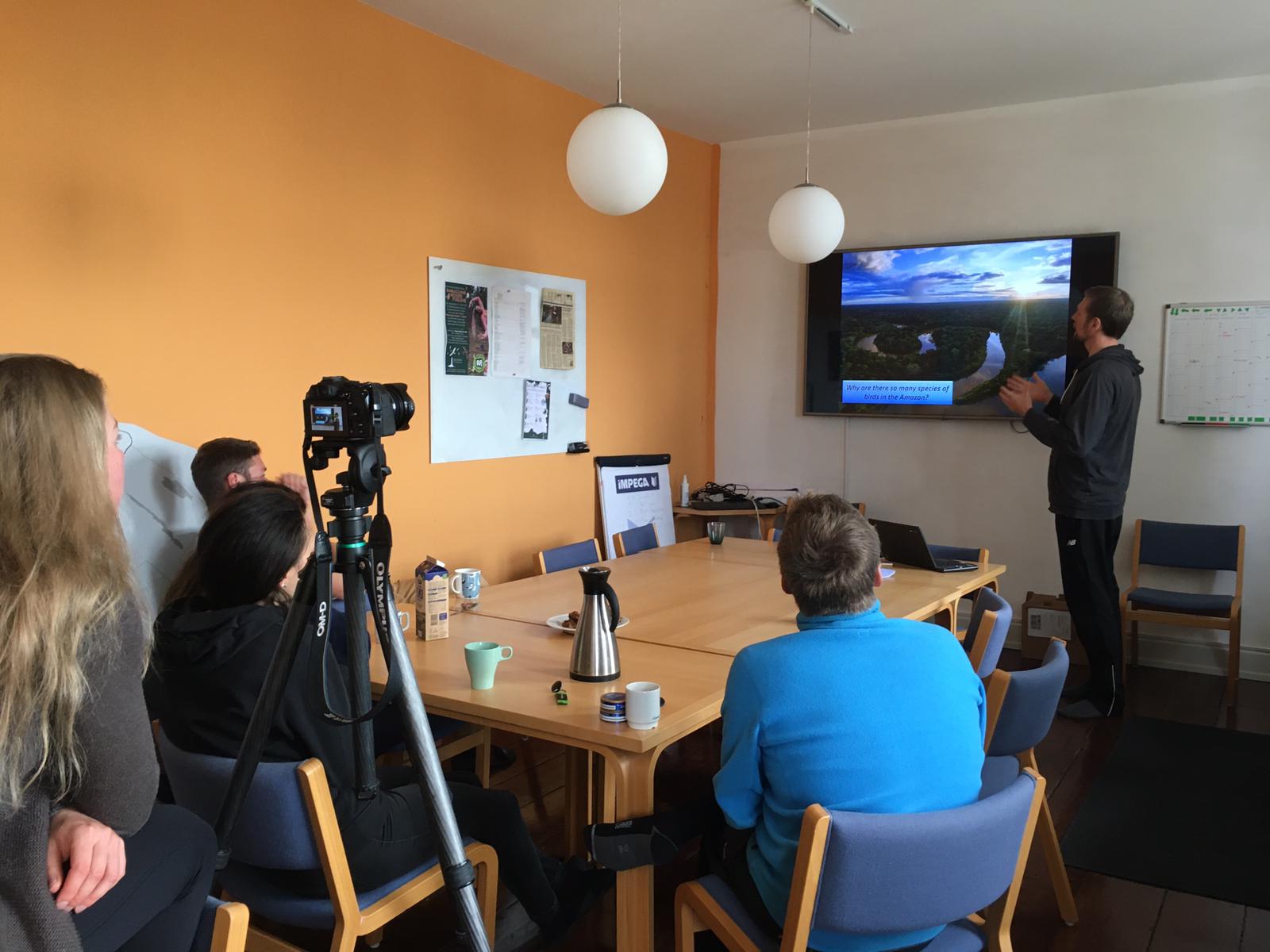 In the afternoon, Christina was working on editing the videos from the presentation. Simon and Lisa left for Aalborg. Before sunset Chris, Aurora, Martin and I will open the Owl-Nets at Grenen and will try and catch that Barn Owl (Slørugle) we saw a couple of days ago.
Ringmærkning (Kabeltromlen)
Blåmejse -Blue Tit - 2
Bogfinke -Chaffinch - 2
Dompap – Bullfinch - 2
Dompap, Lille – Wester European Bullfinch - 2
Fuglekonge – Goldcrest - 2
Gærdesmutte – Wren - 2
Grønirisk – Greenfinch - 1
Jernspurv – Dunnock - 1
Munk – Blackcap - 2
Musvit – Great Tit - 2
Rødhals – Robin - 3
Rørspurv – Reed Bunting - 1
Sjagger – Fieldfare - 1
Vindrossel – Redwing – 2
Total: 25
Klik her for at se dagens observationer indtastet i Dofbasen af observatører i området
People: Christina Stinn, Aurora Gonzalo-Tarodo, Chris Ketola, Martin Grienenberger, Knud Pedersen, Amelie Zeller, Simon S. Christiansen & Lisa Vergin