Her på Skagen Fuglestations blog bringes korte nyheder i dagbogsformat om hændelser på fuglestationen.

Se indlæg fra år: 2020 (275)2019 (304)2018 (261)2017 (247)2016 (2)(se alle)


Hardcore Birdwatching and Birthday Celebration
tirsdag 17. november 2020
Jeppe and I spent a very nice morning together at Verden's Ende 3. It was rainy and windy, the birds, though, didn't care about the weather and we counted over 900 Alcids in the first two hours and we enjoyed observing a lot of Sanderlings (Sandløber) and some Snow Buntings (Snespurv). It was the first time for Jeppe and me to go observing without Knud or Martin, so we were happy to take the challenge and were proud of ourselves that we managed to count at least the common species.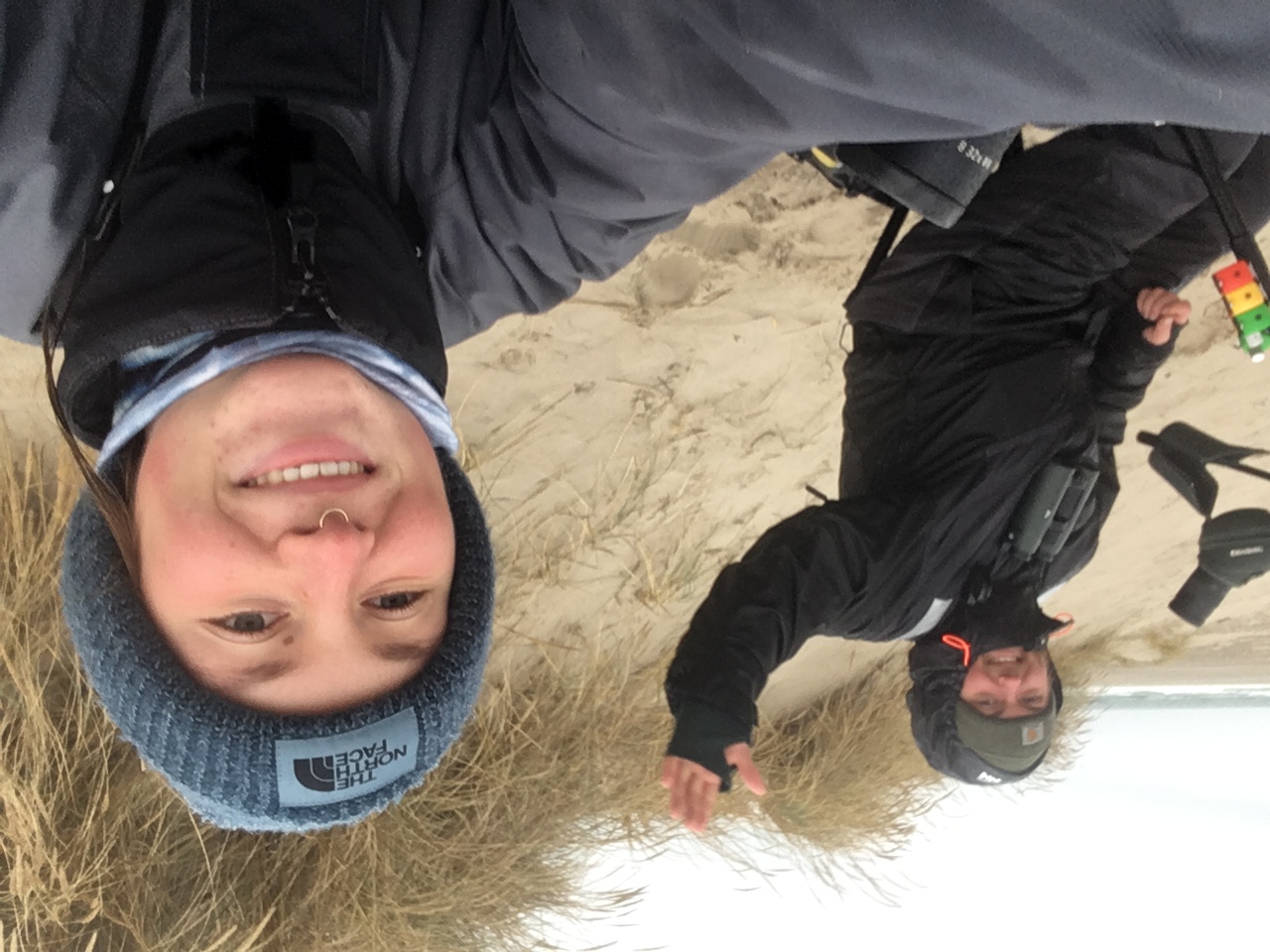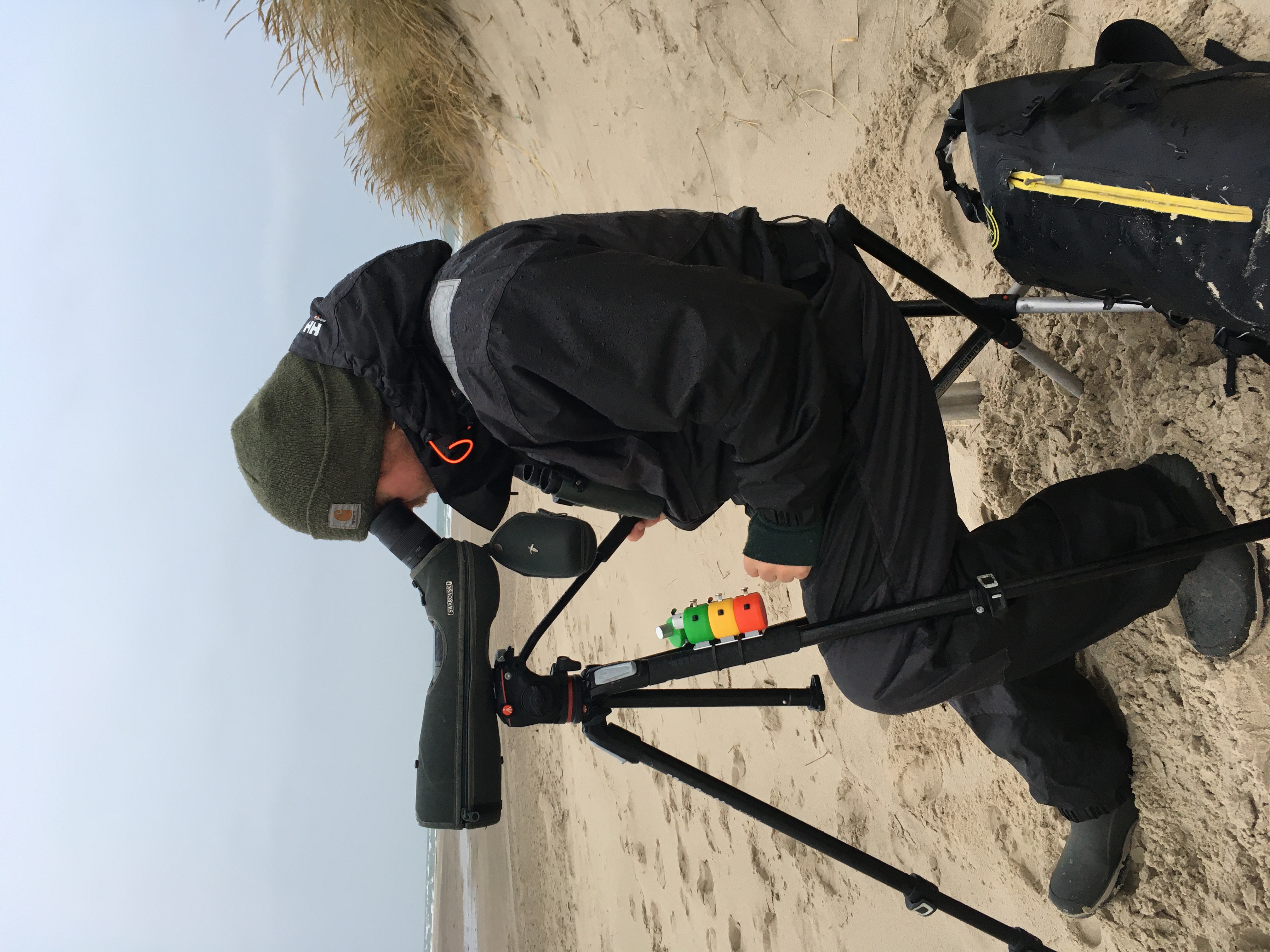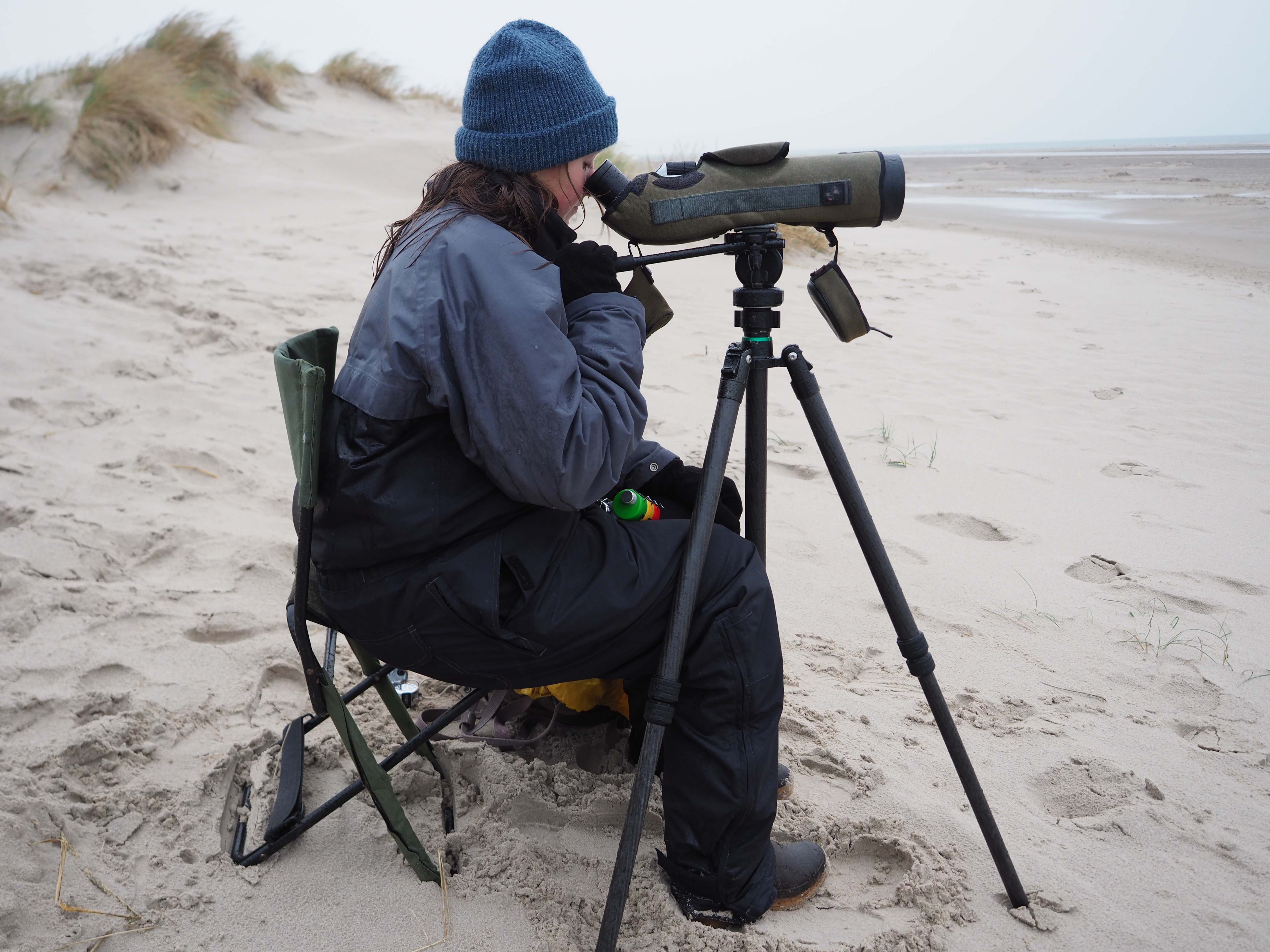 Christina and Martin worked from home today on the video about nocturnal migration and on a session about raptor identification. Christina did a very nice job and made a video about Martin's work on recording the nocturnal migration here in Skagen. You can follow this link to watch it: https://www.youtube.com/watch?v=lts2Ufnwrew.
When Jeppe and I came home from the field, we checked some data sheets together and in the afternoon we celebrated a little, because today it's Christina's birthday! We played some Wingspan together and who wouldn't like such a beautiful birthday table?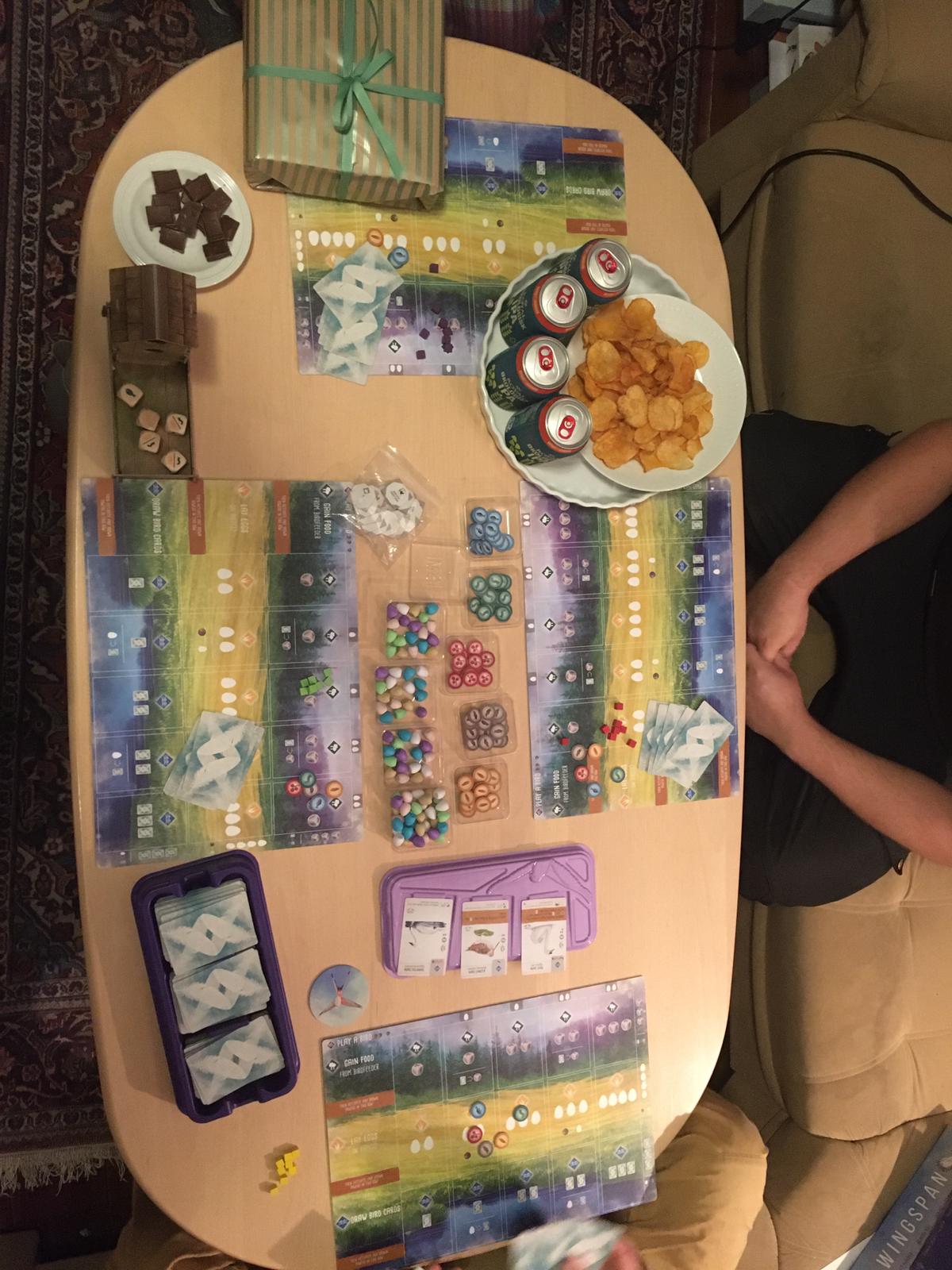 Jeppe recreated the station kitchen to a Pølsevogn and made Hotdogs for the happy birthday girl :)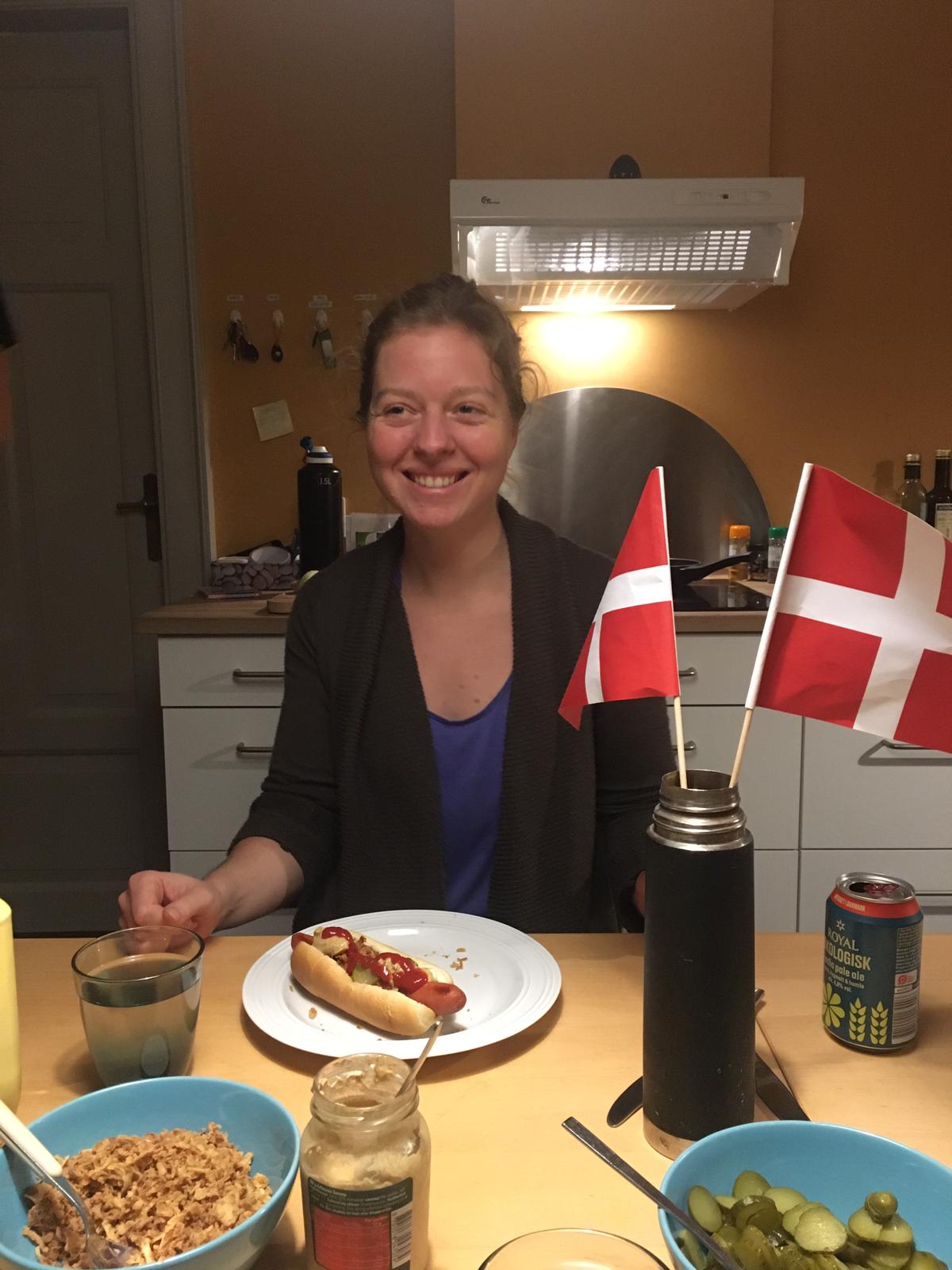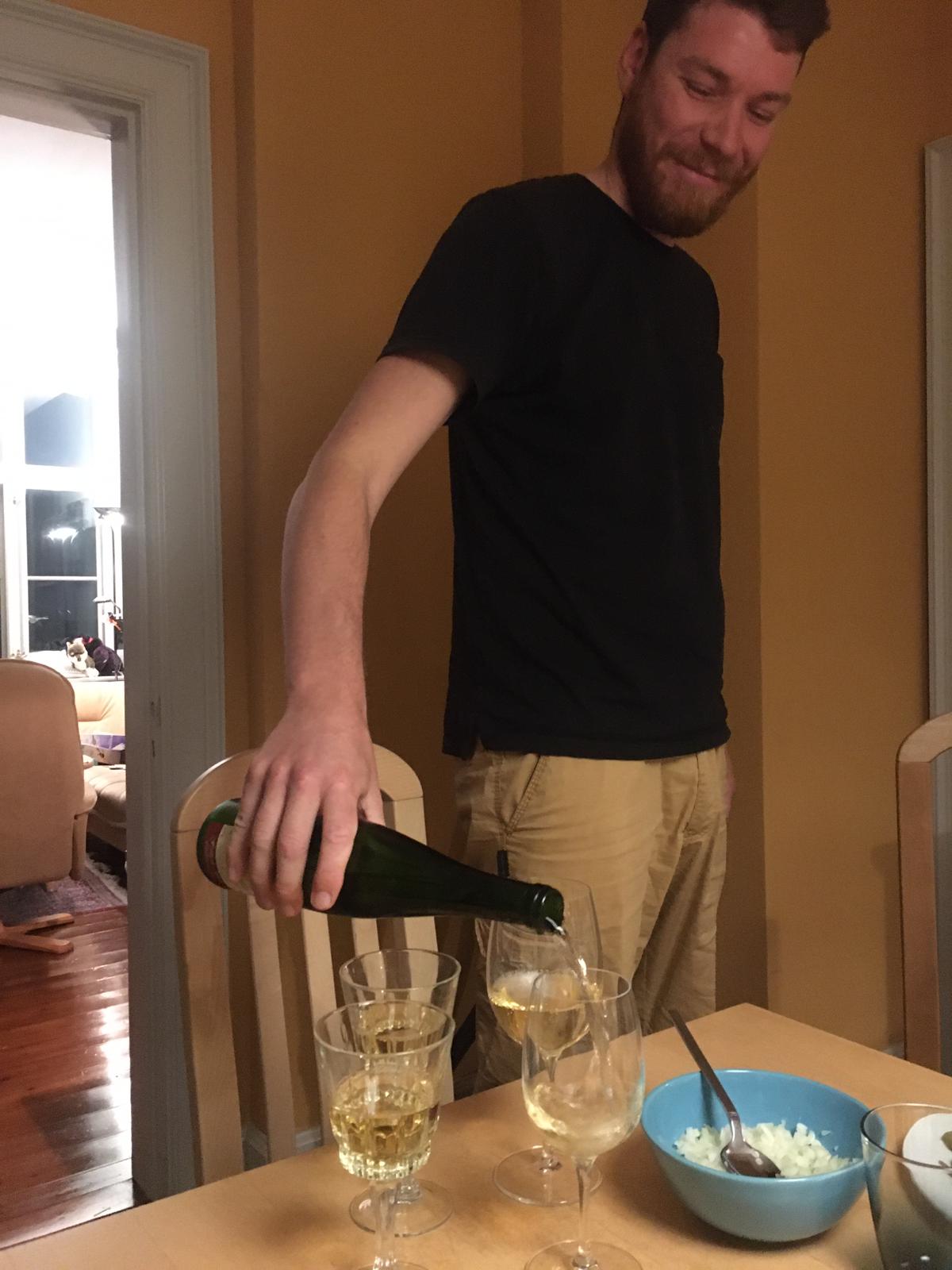 Klik her for at se dagens observationer indtastet i Dofbasen af observatører i området
People: Martin Grienenberger, Jeppe Overgaard, Christina Stinn, Amelie Zeller