Her på Skagen Fuglestations blog bringes korte nyheder i dagbogsformat om hændelser på fuglestationen.

Se indlæg fra år: 2020 (275)2019 (304)2018 (261)2017 (247)2016 (2)(se alle)


A beautiful November day
fredag 20. november 2020
After several days of bad weather, including a very windy day yesterday, all of us went to World's End 3 this morning in high spirits to count seabirds with Knud. Two Leach's storm petrels (Stor stormsvale) were seen at Nordstrand yesterday, so we were quite excited to try and see some today. I went for a short walk to try to take some nice pictures of the Snow buntings (Snespurv) but they were too quick for me. We counted over 85 of them, though. Michael went ringing at Jennes Sø and caught 32 birds – very nice!
We saw two Great northern / White-billed divers (Islam / Hvidnæbbet lom) and counted around 2,200 Kittiwakes (Ride).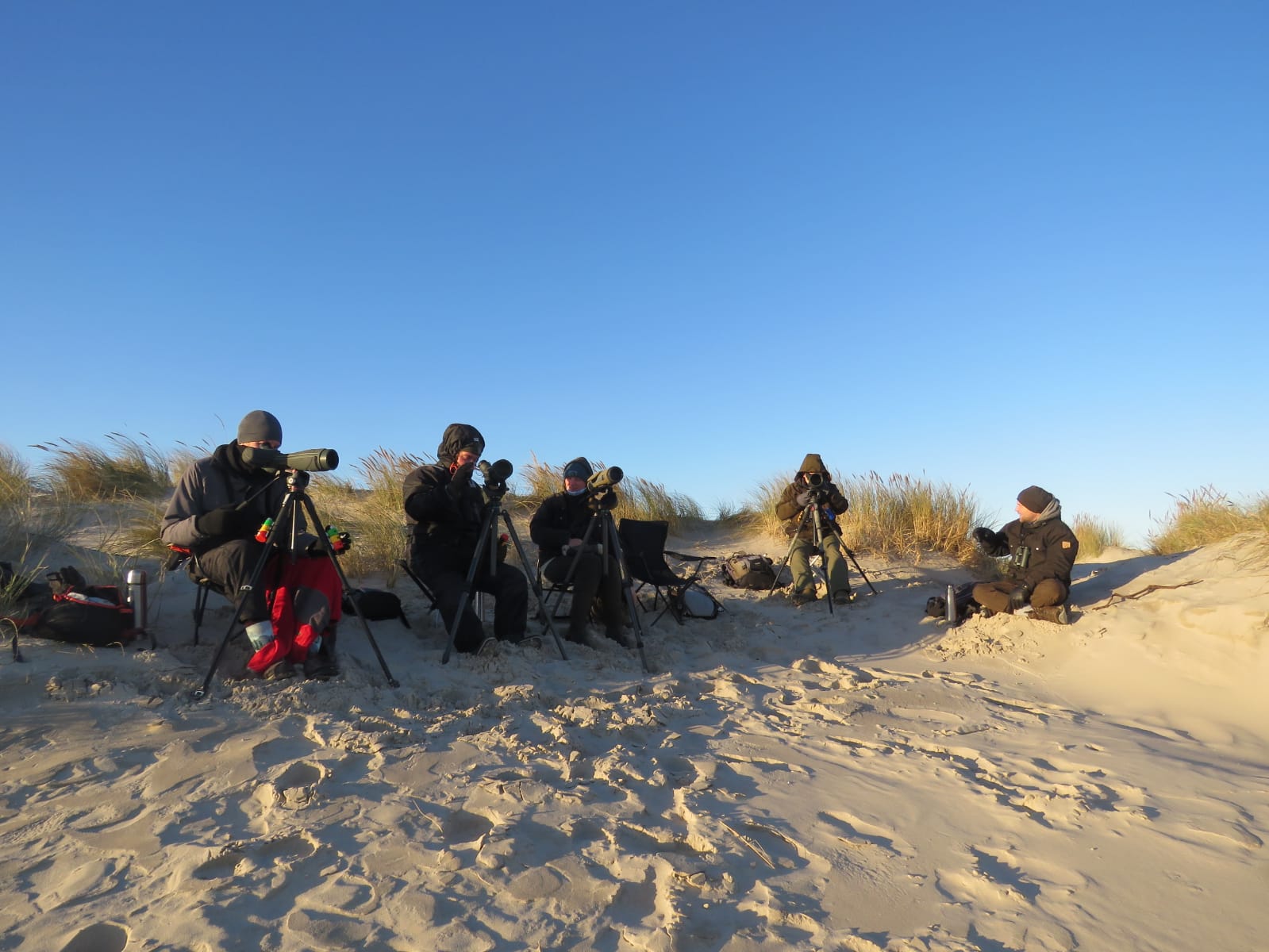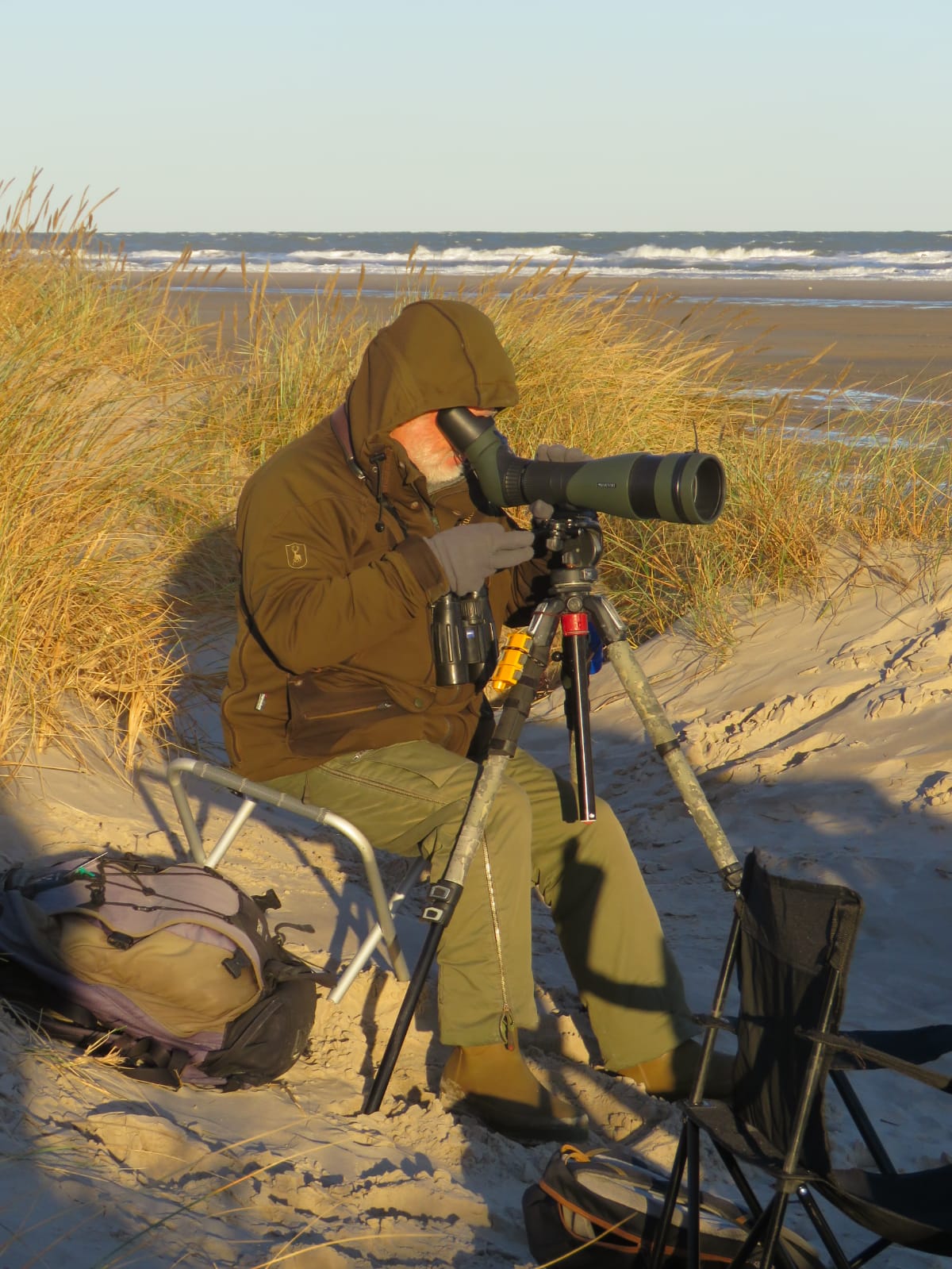 I went to Kabeltromlen at noon to take down two nets, which we will fix in the attic over the next couple of days. Tomorrow it's supposed to be windy again, and we will be spending most of it indoors.
I also went to Ellekrattet to check on our three nets there, which we still have up for the ICARUS project. I discovered that one of the nets had been struck by a downed tree during the stormy weather these past few days.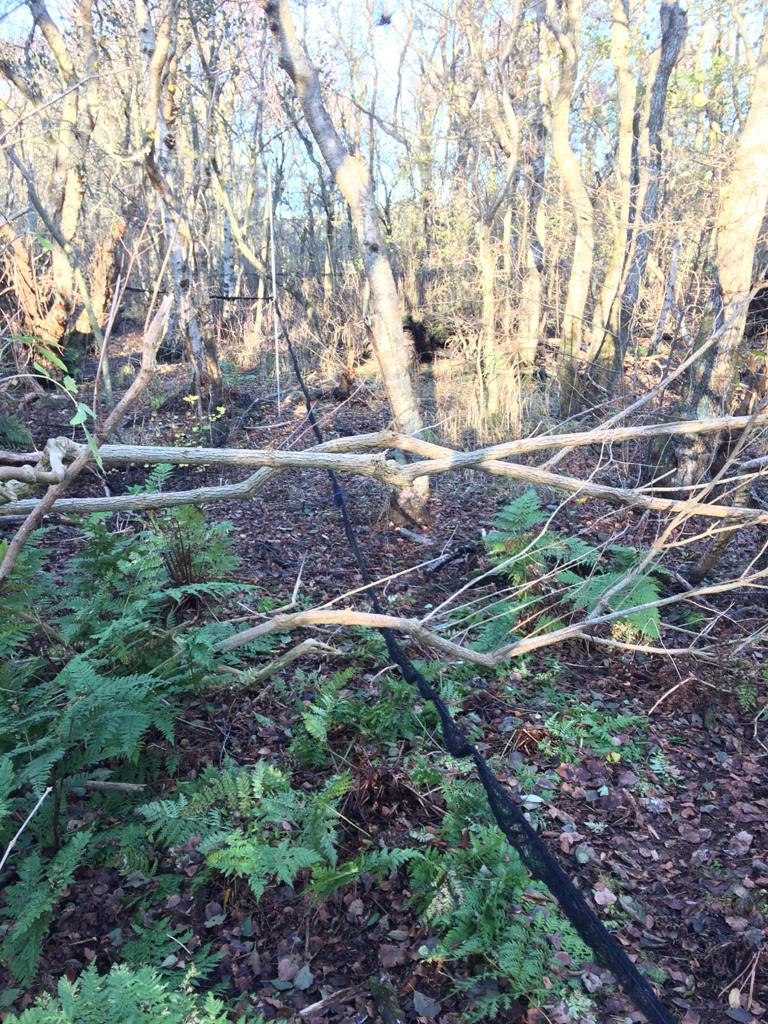 It didn't take long to remove the branches, and fortunately, the net was not damaged. We will hopefully be able to open these nets next week when the tagging of the Blackbirds (Solsort) resumes. We are eager to use our remaining tags on them! Simon and Amelie checked the receiver today and downloaded the data for the Blackbirds (Solsort) we already tagged. It will be interesting to go through the data and see where the birds are now and follow their movements.
After we finished counting at World's End 3, we had a quick lunch and then headed back outside to enjoy the last few hours of sunshine – and, of course, we were still hoping for a glimpse of that Leach's storm petrel (Stor stormsvale). Sadly, we did not see any, but there were plenty of Eiders (Ederfugl) and Scoters (Sortand). The sun was surprisingly warm! We enjoyed each minute we could spend outside, especially now that the sun sets at 4 pm already.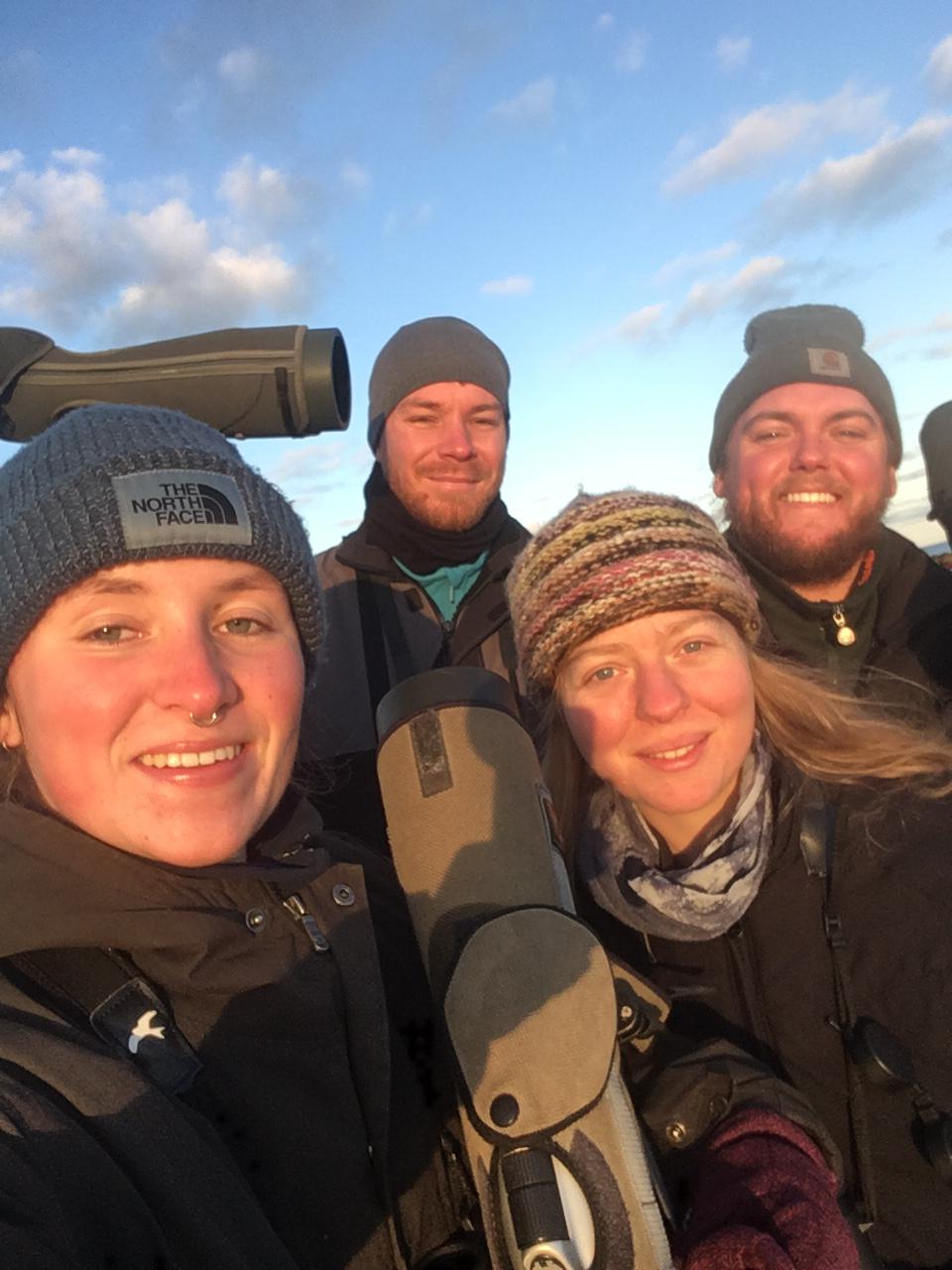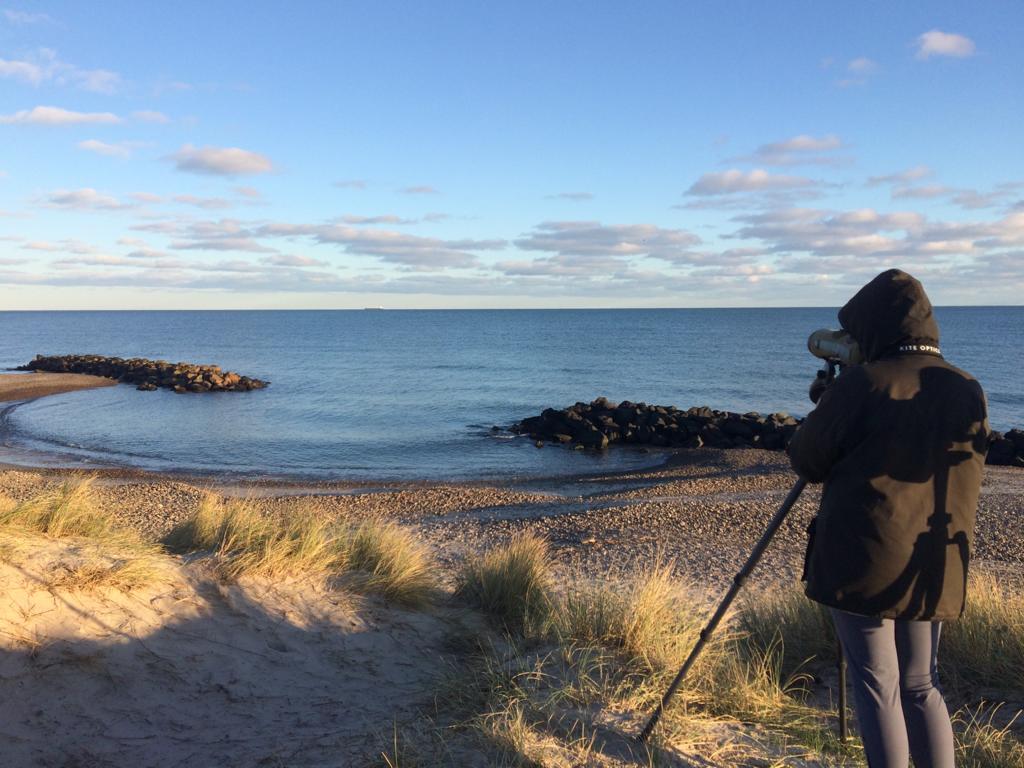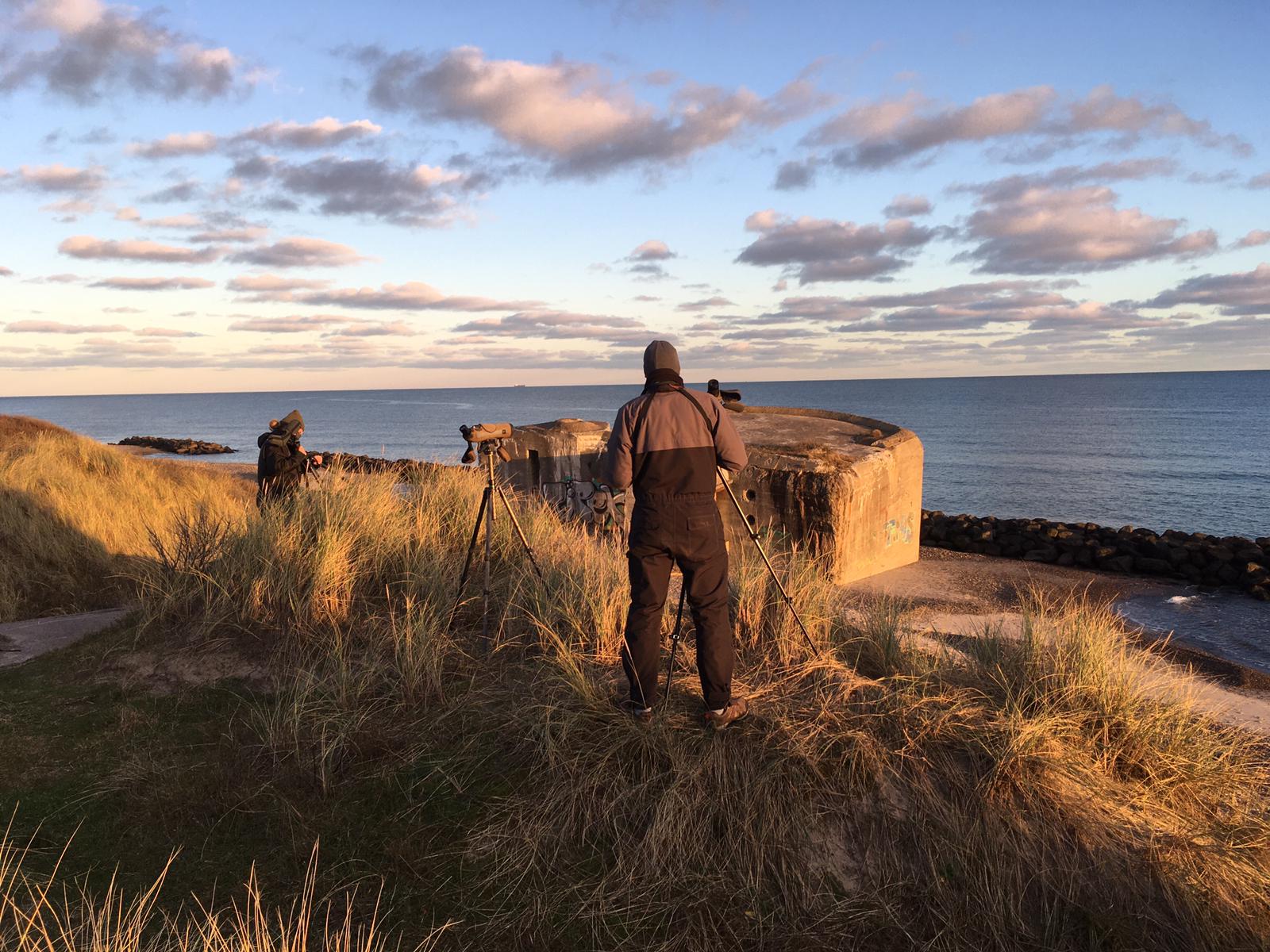 Do you ever get tired of this view? I certainly don't!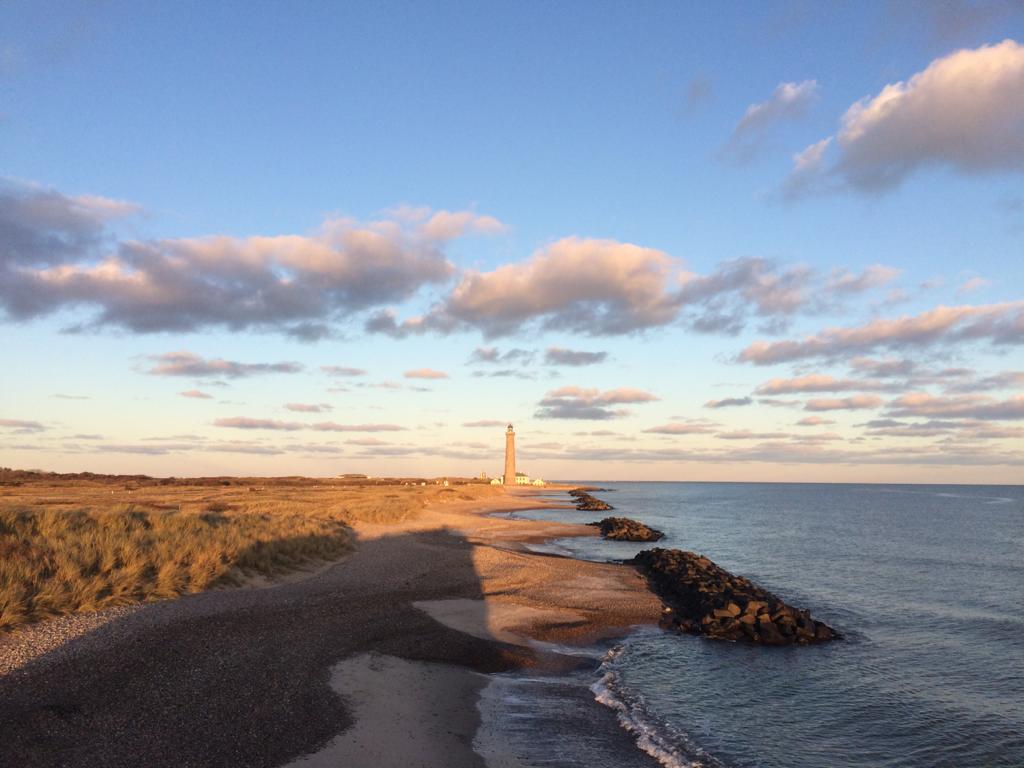 Ringmærkning (Jennes Sø):
Skovskade – Eurasian Jay: 1
Blåmejse – Blue tit: 10
Musvit – Great tit: 4
Fuglekonge – Goldcrest: 1
Spætmejse – Nuthatch: 1
Gaærdesmutte – Wren: 2
Lille Gråsisken – Lesser Redpoll: 5
Stor Gråsisken – Mealy Redpoll: 5
Rørspurv – Reed Bunting: 1
Skovspurv – Tree Sparrow: 2
Total: 32
Klik her for at se dagens observationer indtastet i Dofbasen af observatører i området
People: Jeppe Overgaard, Knud Pedersen, Amelie Zeller, Martin Grienenberger, Simon S. Christiansen, Christina Stinn, Michael Anker