Her på Skagen Fuglestations blog bringes korte nyheder i dagbogsformat om hændelser på fuglestationen.

Se indlæg fra år: 2020 (282)2019 (304)2018 (261)2017 (247)2016 (2)(se alle)


Missed a Stormpetrel, but otherwise a perfect day
torsdag 26. november 2020
For the first time in 10 days we could go ringing again finally! We all went out to the ringing station together and Martin did some inland migration counts from there. We only ringed 9 birds today, but we still had a very nice and sunny morning together.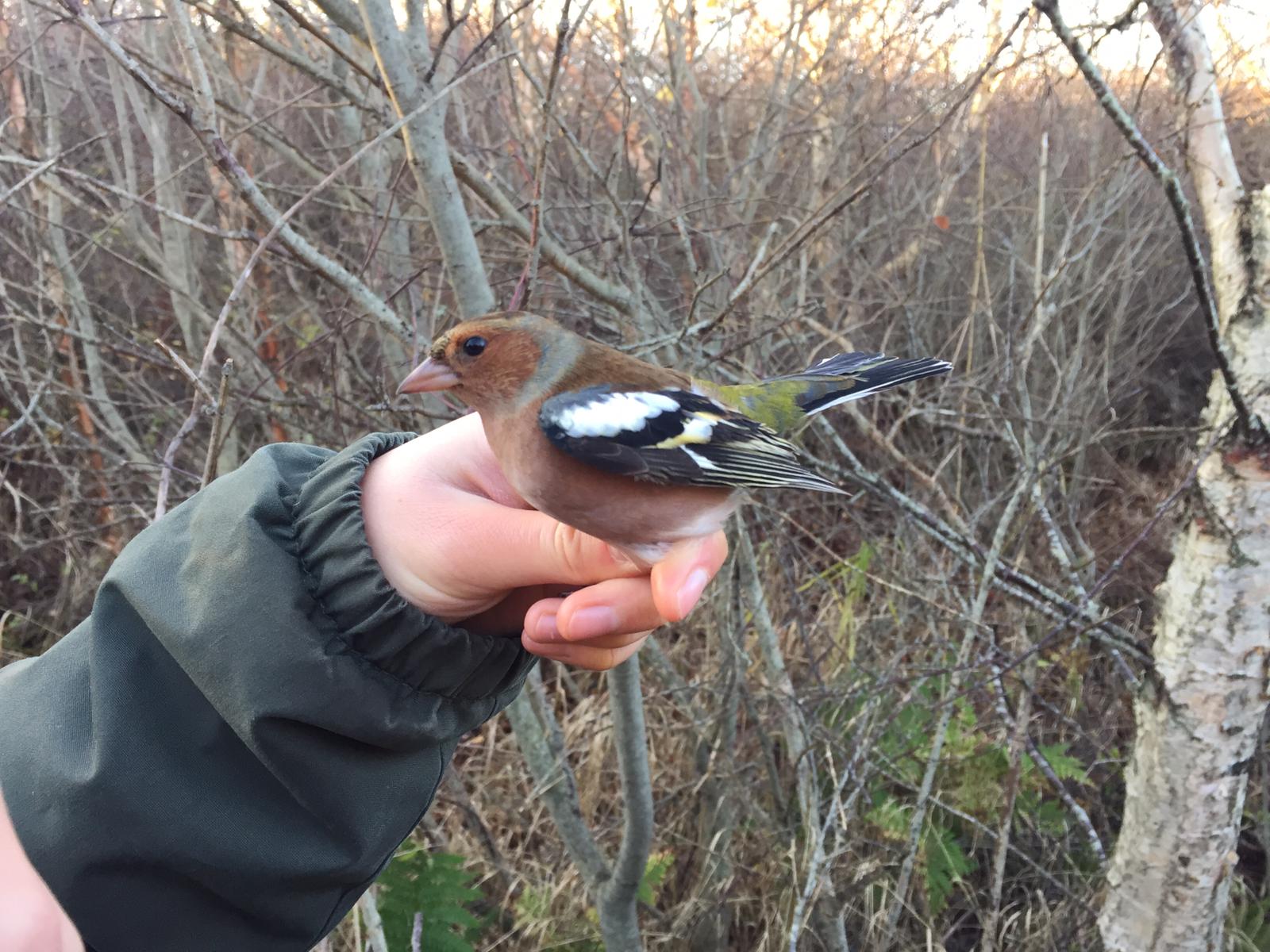 Chaffinch (Bogfinke), male, first year
Jørgen and Igor were also with us. Peter Kristensen also came to visit today, because he and Simon had a meeting about the year report he's going to put together. They looked at the radiotelemetry mast of the station, so maybe Peter will be in charge for activating it for next year, so we can receive signals from tagged birds in the area. During the ringing session Martin tested us in our newly acquired raptor identification skills and we had a private little raptor session today. We saw a Peregrine Falcon (Vandrefalk), Common Buzzards (Musvåge) and Sparrowhawks (Spurvehøg). We had another moment of excitement when we heard about a Leach's Stormpetrel (Stor Stormsvale) that was seen at Grenen. Unfortunately, we weren't able to spot it from Kabeltromlen…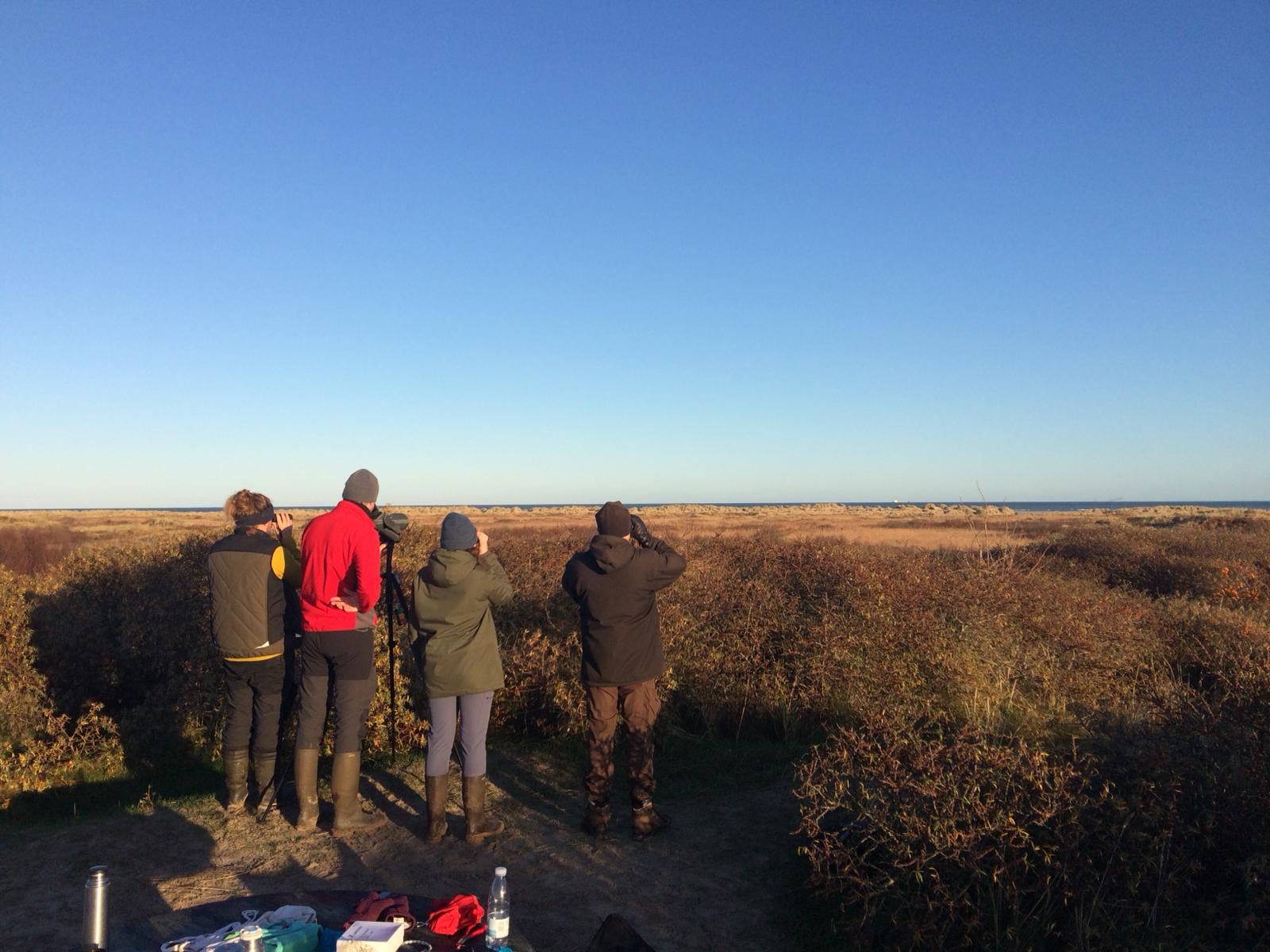 We unfortunlately had to close early today, but were very happy to get the chance to meet Anders Østerby at the Ocenarium in Hirtshals today and get a private tour with him.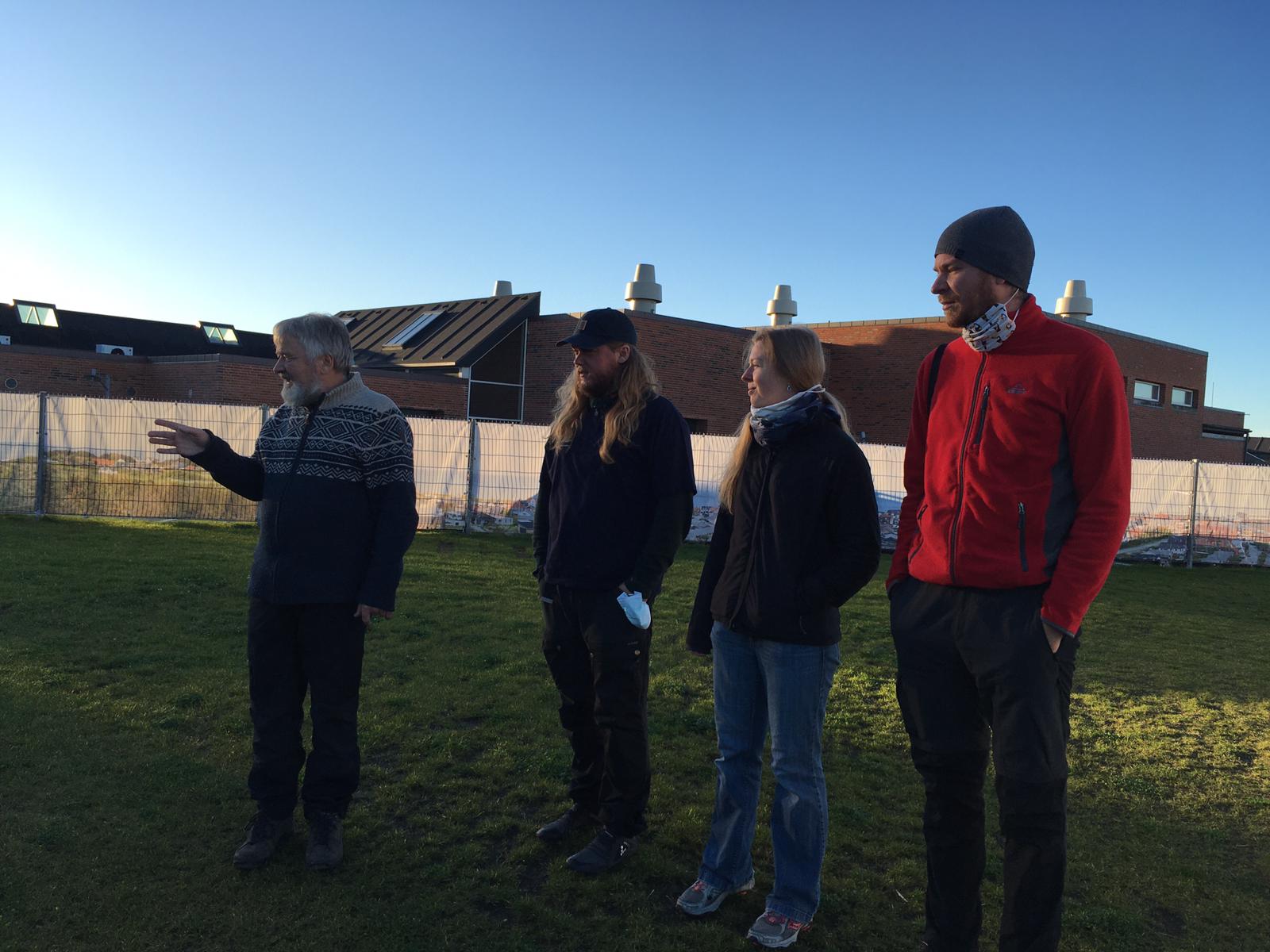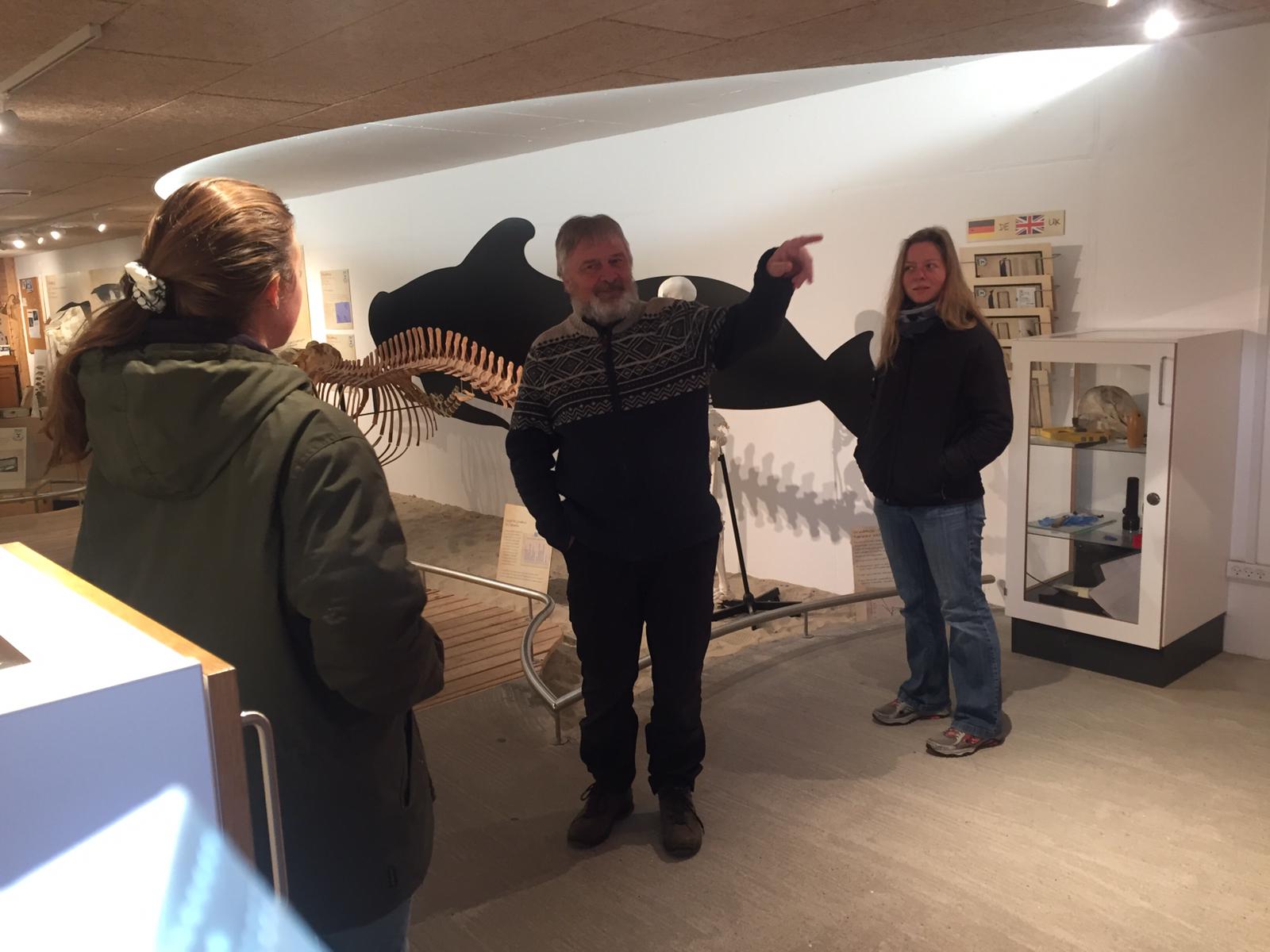 He showed us around and talked with us about the North Sea and also what they are working on at the moment.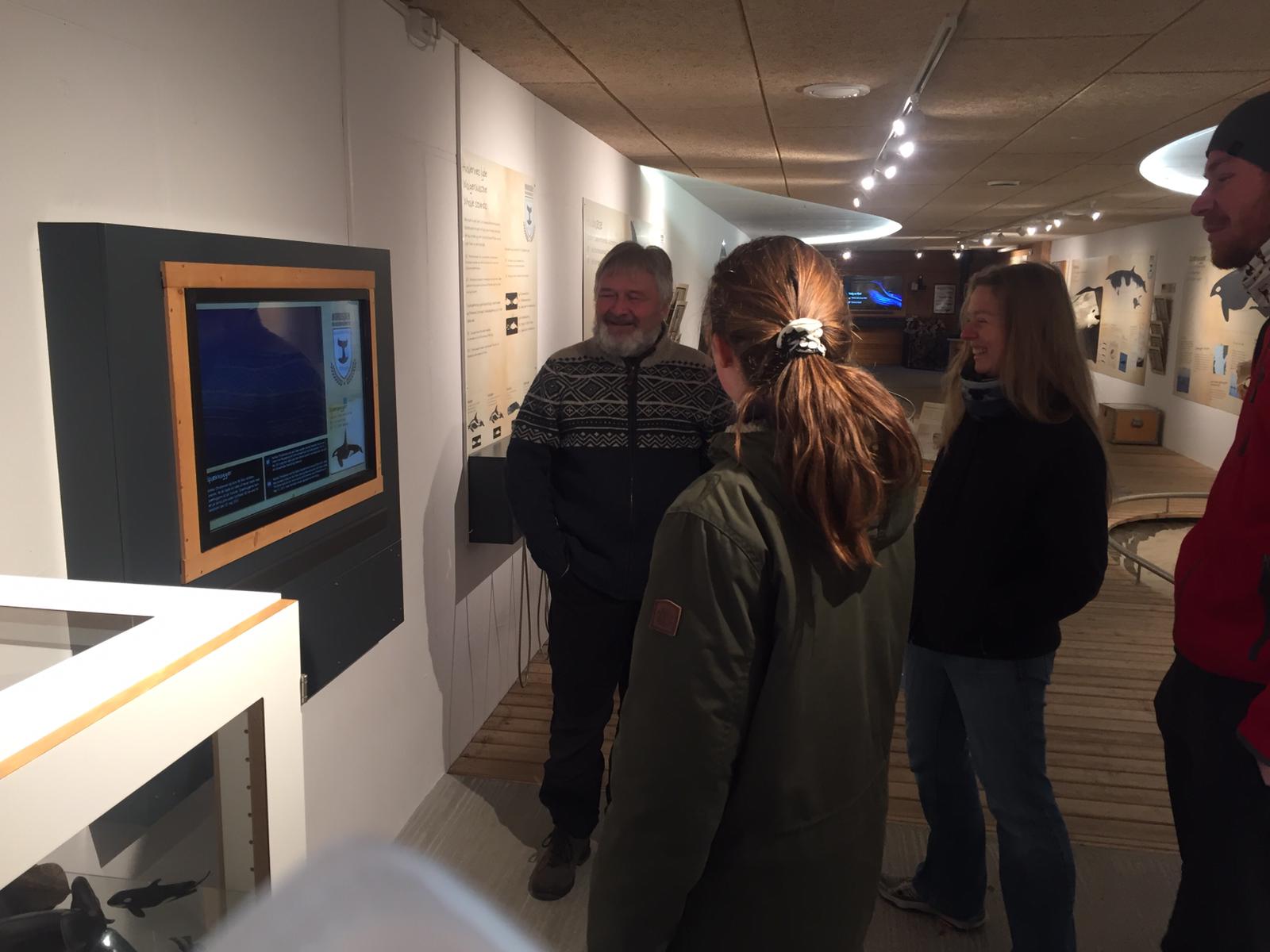 This year they even built some shelters in the garden, so you can spend a night at the ocenarium in summer.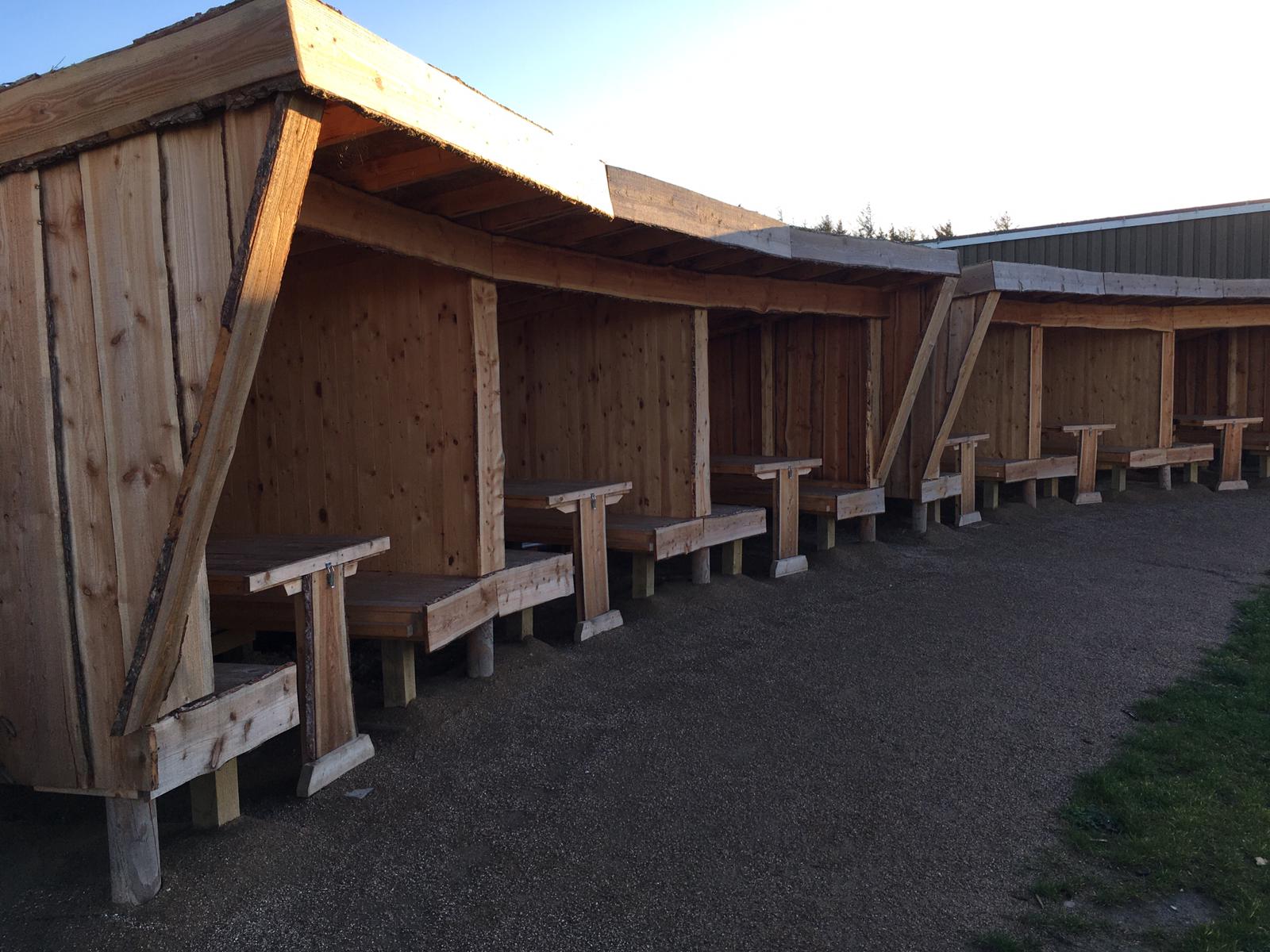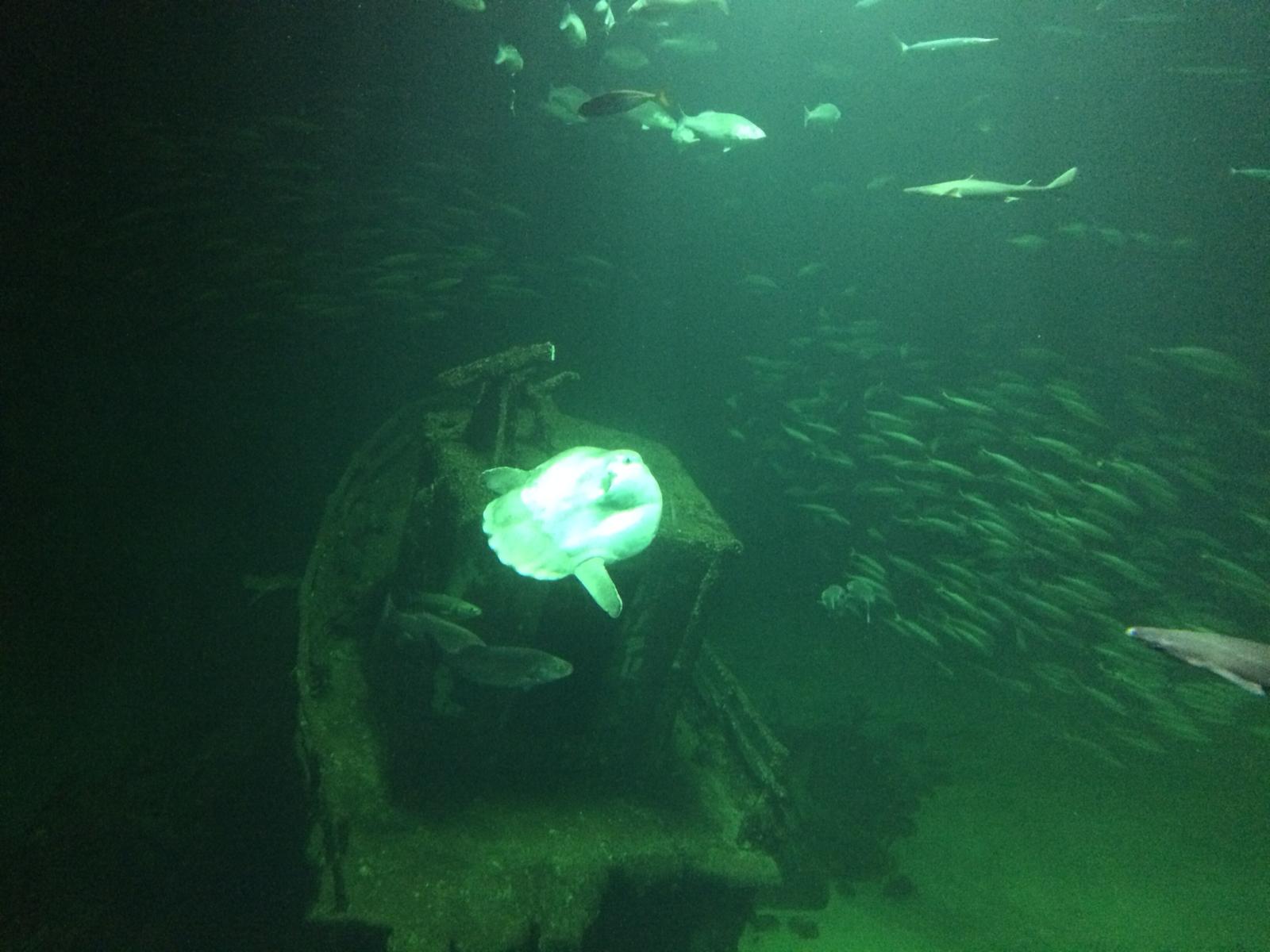 Sunfish (Klumpfisk)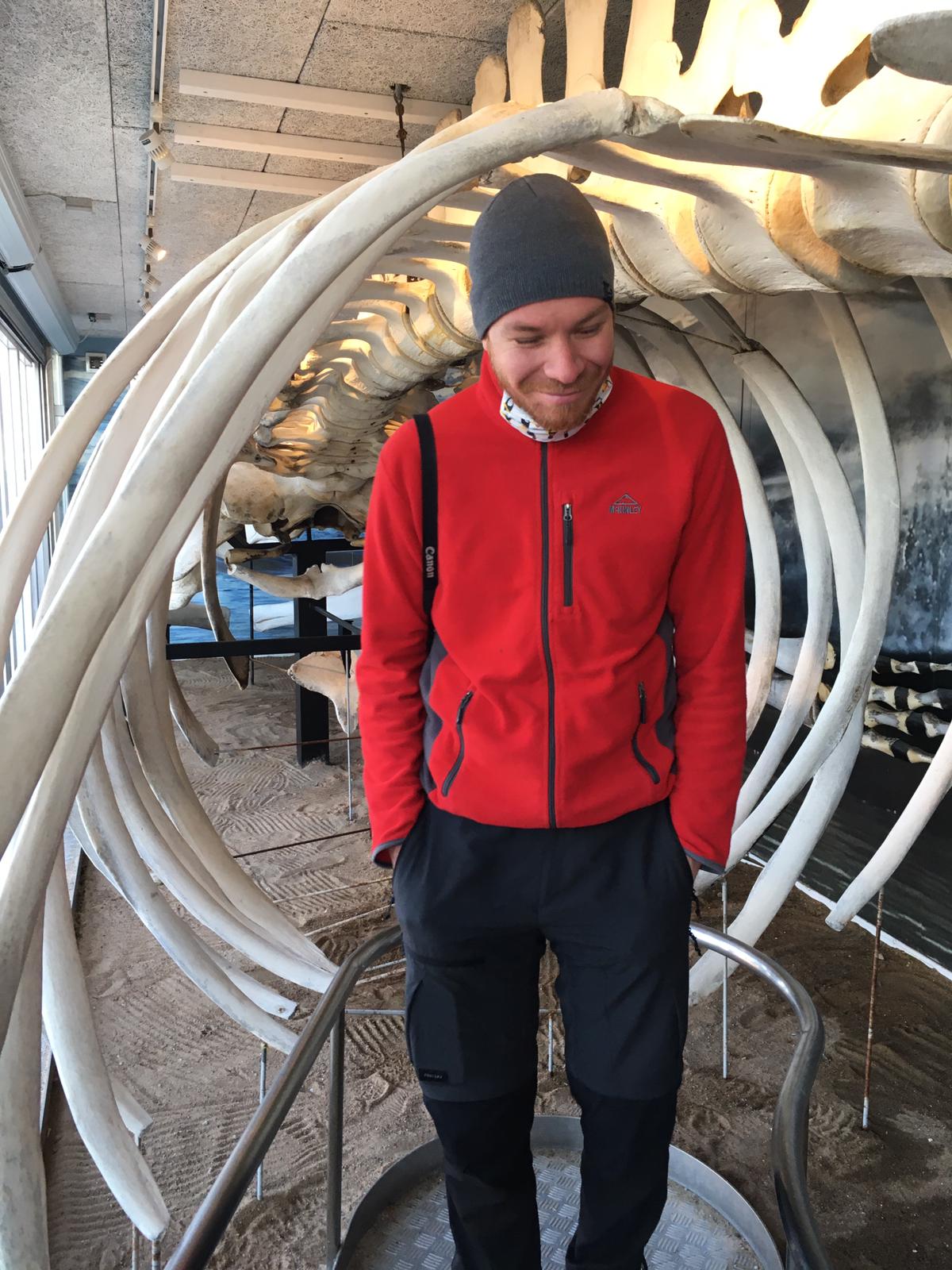 Martin standingunder the skeleton of a Fin Whale (Finhval) that was found dead on the beach at Blokhus.
We could also observe the feeding of the Seals, but not only the Seals were hungry…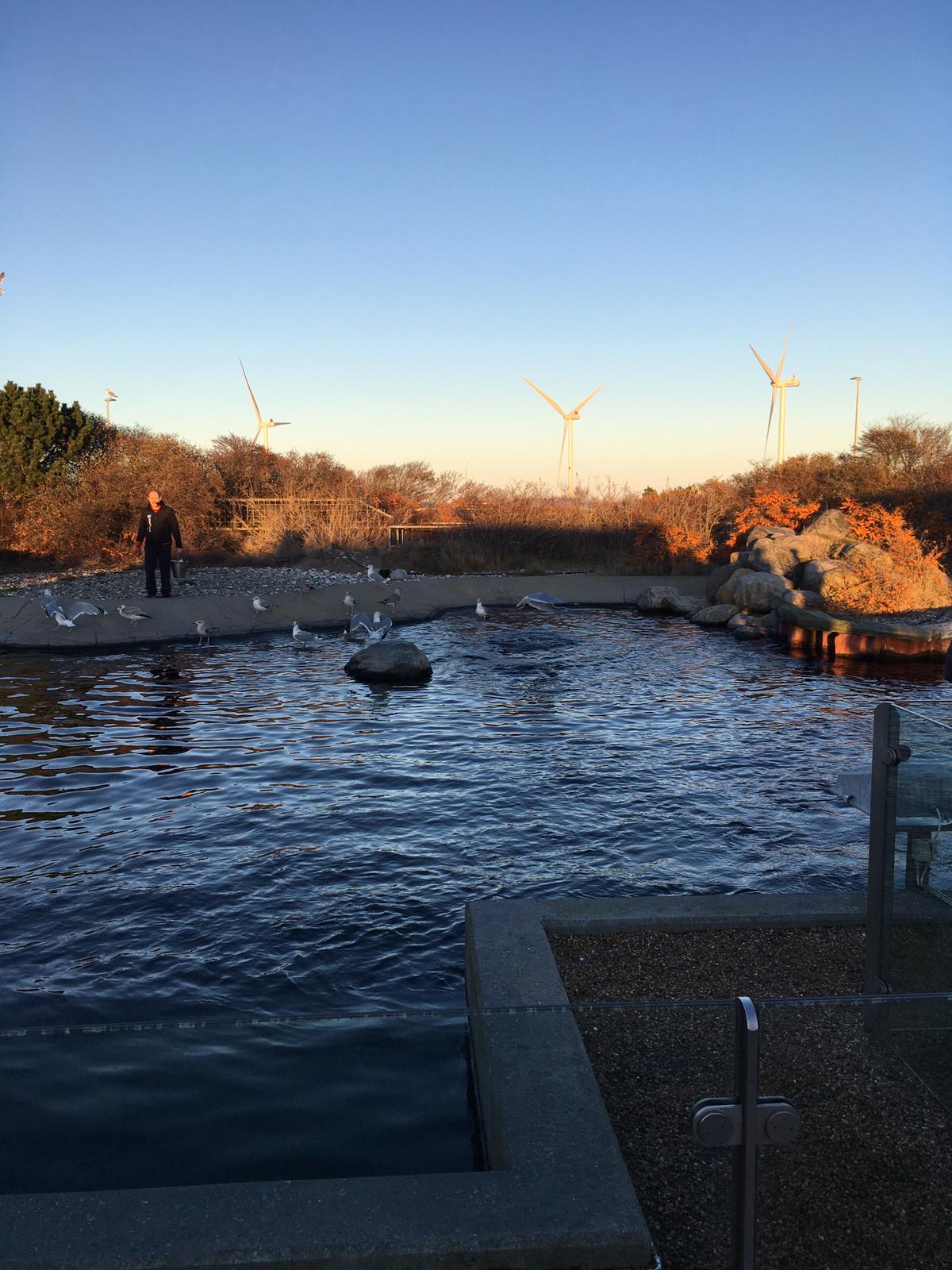 Tonight, Rie brought us some delicious soup she cooked for us, thank you so much! We will enjoy it tomorrow night, because when we came home from the Ocenarium, Simon surprised us with some Hot Dogs he made for us :)
Ringmærkning (Kabeltromlen):
Sjagger – Fieldfare – 3
Solsort – Blackbird – 1
Jernspurv – Dunnock – 1
Blåmejse – Blue Tit – 2
Rørspurv – Reed Bunting – 1
Bogfinke – Chaffinch – 1
Total: 9
Klik her for at se dagens observationer indtastet i Dofbasen af observatører i området
People: Martin Grienenberger, Christina Stinn, Jeppe Overgaard, Simon S. Christiansen, Rie Voetmann, Jørgen Kabel & Igor, Peter Kristensen, Anders Østerby, Amelie Zeller