Her på Skagen Fuglestations blog bringes korte nyheder i dagbogsformat om hændelser på fuglestationen.

Se indlæg fra år: 2020 (282)2019 (304)2018 (261)2017 (247)2016 (2)(se alle)


Last day of migratory seabird counts + Æbleskiver
lørdag 28. november 2020
Today was our last day of official observations at World's End 3. Martin, Amelie, Jeppe and I went out in the morning. The first couple of hours were quite busy, with over 2,000 Alcids! There was also a Great Northern Diver (Islom). We kept our eyes peeled for a Storm Petrel (Stormsvale), but we didn't see any. Otherwise, it was quite calm out over the sea. Erik, Jørgen and Igor came out to visit us: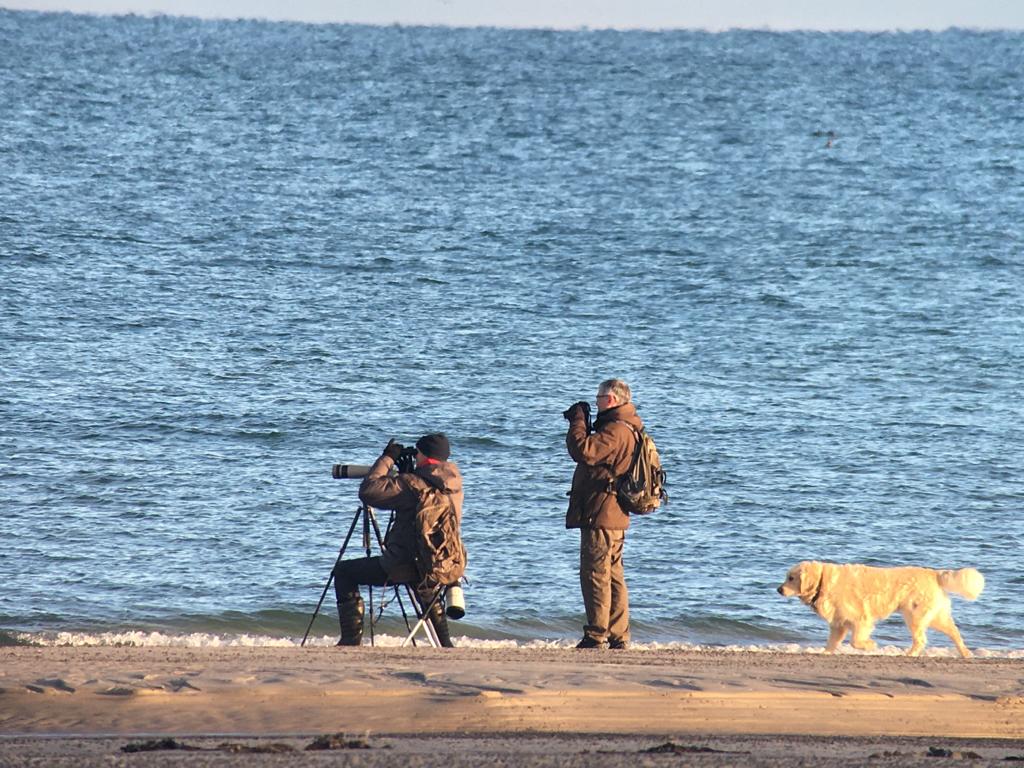 I had just left the counting spot when a Little Auk (Søkonge) passed over the tip at Grenen. Too bad I missed it! However, there was a nice Glaucous Gull (Gråmåge) sitting on the beach with the other gulls. Amelie managed to take a picture through the scope, which unfortunately isn't very sharp: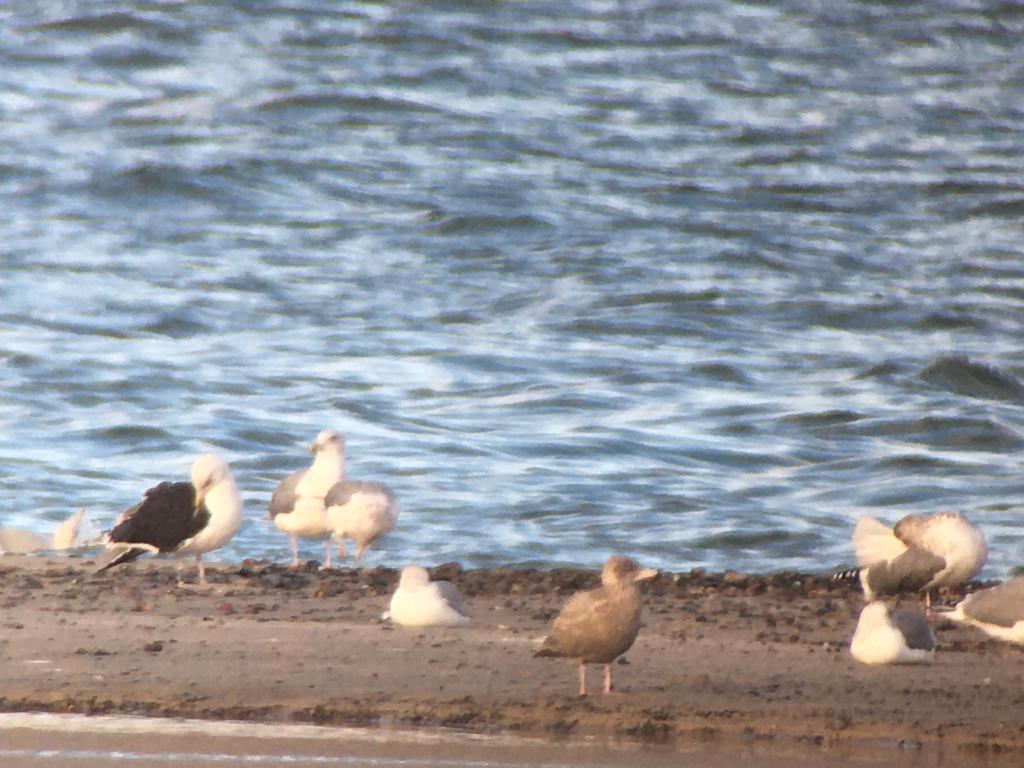 For the four of us it was a nice opportunity to enjoy each other's company in the field. All too soon we will have to say goodbye and go our separate ways. Jeppe is leaving on Monday, and Amelie will go back to Germany next Thursday. Our time here at Skagen Fuglestation has flown by in a blur!
While we were in the field, Esben ringed in the lighthouse garden all day and caught 9 new birds. Between rounds, he got some of his work for university done. Last night, he went nightcatching with Amelie. They saw three Woodcocks (Skovsnepper) but didn't get close enough to catch one.
There are several tasks still to do before the station closes for the winter, including sewing all of the remaining mist nets and cleaning the two apartments. Jeppe spent most of the afternoon sewing one of the nets from Kabeltromlen, which now leaves us with only 14 nets to fix.
Sadly, the field work is done – Amelie and I also took down the three nets we had at Ellekrattet, so now there will be no more ringing besides in the lighthouse garden! Martin brought back the water pipit (Bjergpiper) trap we had in Grenen, which unfortunately did not catch us any birds. We will try again next year – there must be a way to catch those water pipits (Bjergpiper)!
This afternoon Erik, Jørgen and Igor stopped by for some Æbleskiver and Glühwein. Unfortunately, Knud, Oluf, and Michael were not able to join us, but we had a couple of Æbleskiver in their honor. Or five. I lost count… Delicious, though!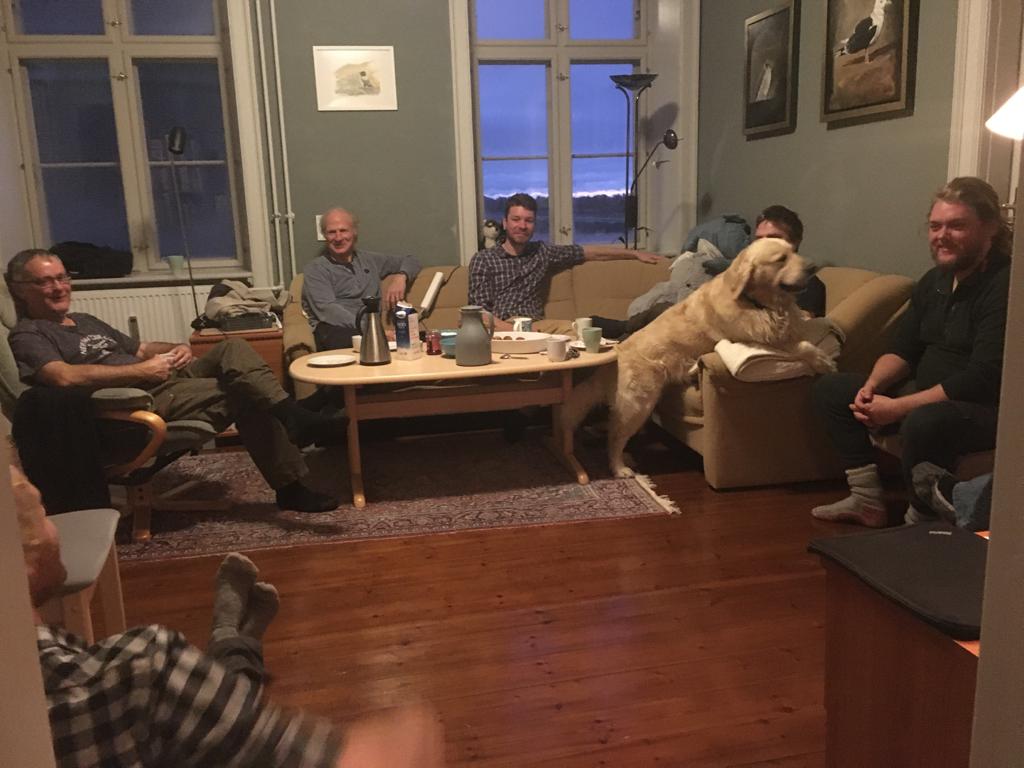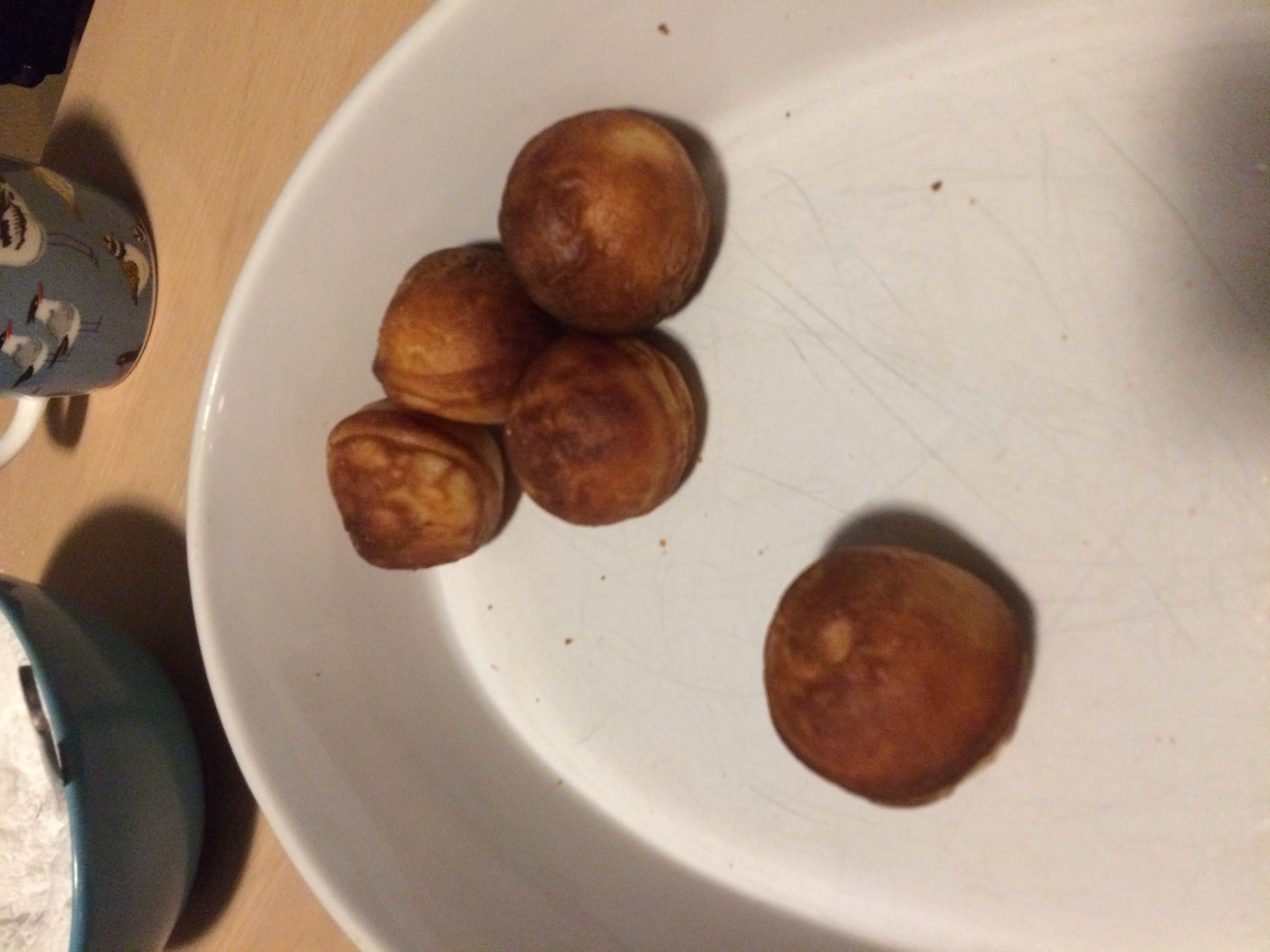 Igor was also there, of course. He greatly enjoyed getting petted by everyone and even took advantage of the couch: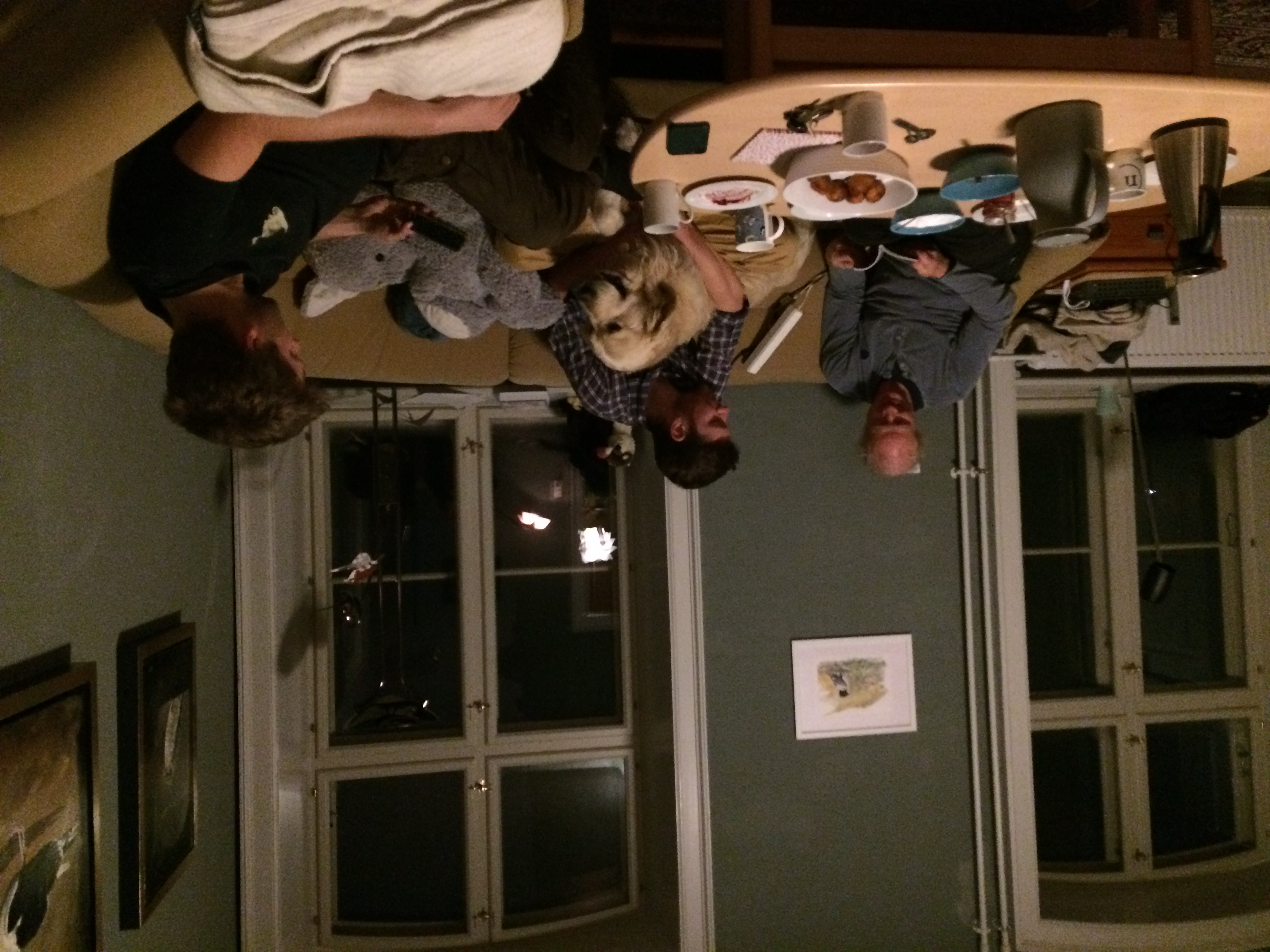 We are now getting ready to have dinner in Skagen. It has been a while since all of us were out together. What a great way to end the day!
Ringmærkering (Fyrhaven):
Blåmejse – Blue tit: 4
Grønirisk – Greenfinch: 1
Munk – Blackcap: 2
Fuglekonge – Goldcrest: 2
Total: 9
Klik her for at se dagens observationer indtastet i Dofbasen af observatører i området
People: Jeppe Overgaard, Amelie Zeller, Martin Grienenberger, Simon S. Christiansen, Christina Stinn, Esben Hansen, Erik Christophersen, Jørgen Kabel + Igor