Her på Skagen Fuglestations blog bringes korte nyheder i dagbogsformat om hændelser på fuglestationen.

Se indlæg fra år: 2021 (108)2020 (282)2019 (304)2018 (261)2017 (247)2016 (2)(se alle)


Goodbyes, hot dogs and cookies ....
mandag 30. november 2020
First day of our last week ! And we can't start it without our traditional sunrise picture ;-)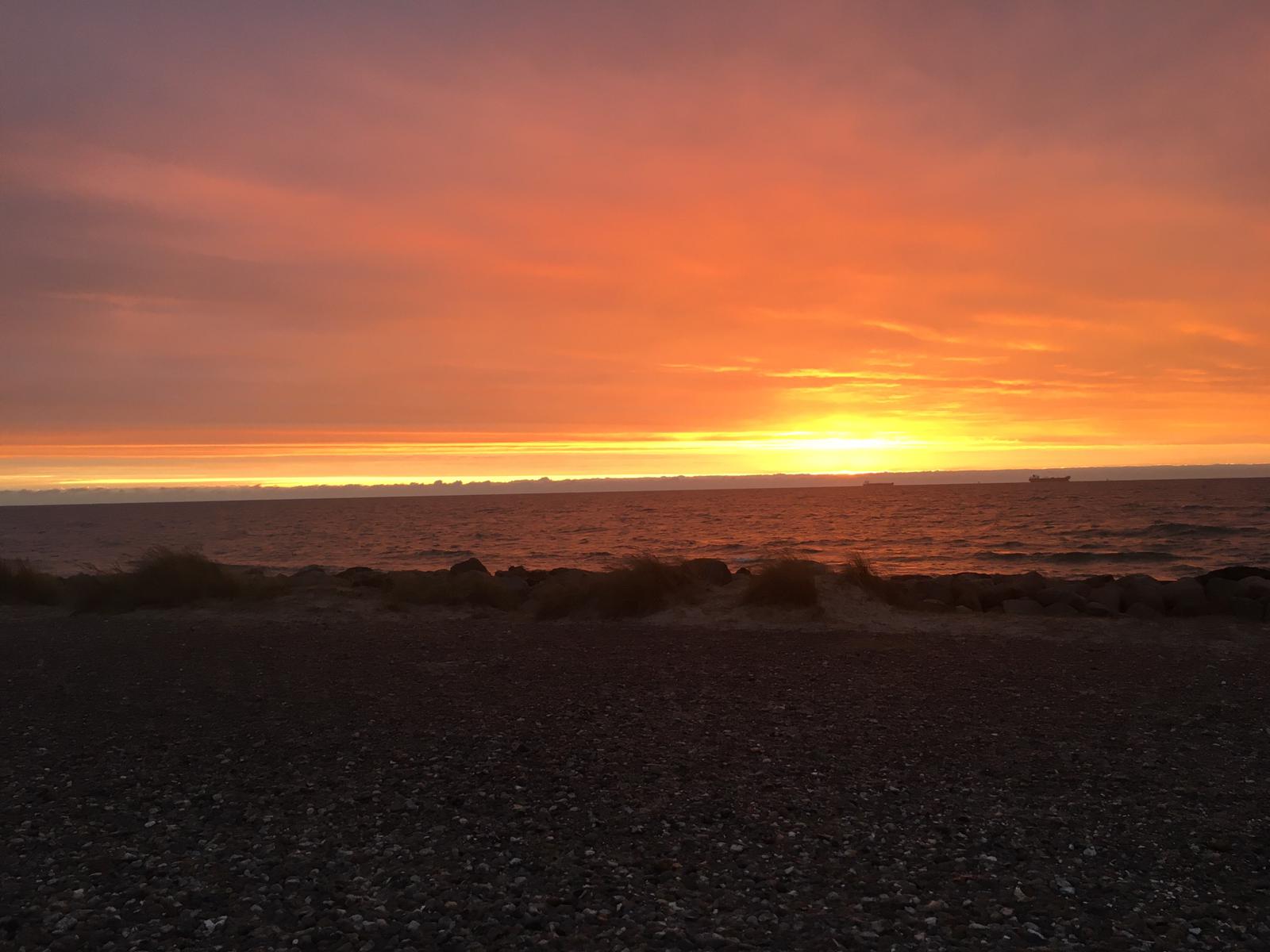 Most of our day was dedicated to inside works since the station needs to be ready for winter : our day menu was composed of sowing nets, sorting the pictures archive, moving furnitures to Simon's house and to the attic and a lot of cleaning.
But of course, we don't waste any occasion to ring a few birds ! Amelie thus opened the nets in the morning and she was rewarded with 4 birds : 1 Blue Tit (Blåmejse), 1 Great Tit (Musvit) and 2 Robins (Rødhals).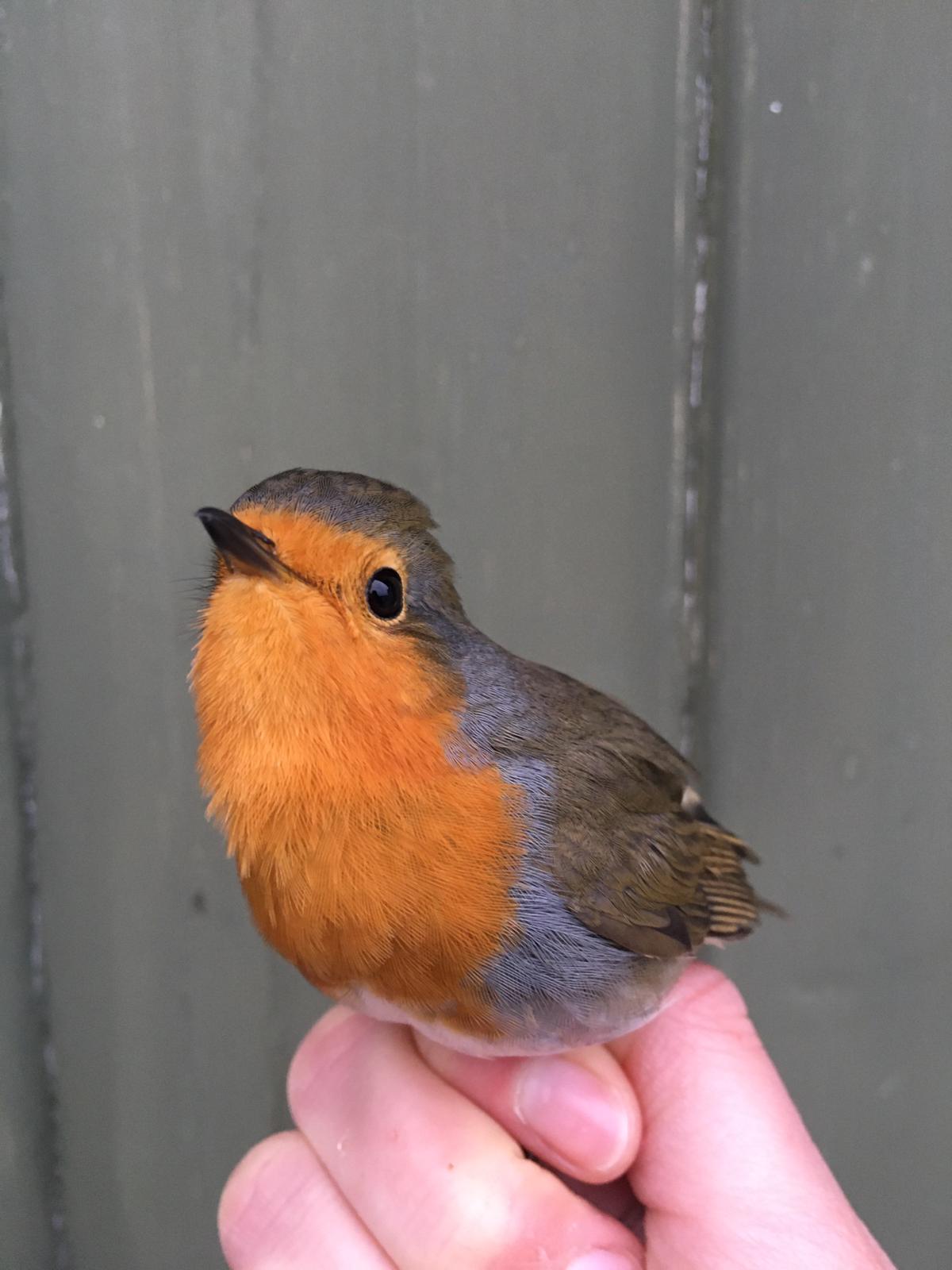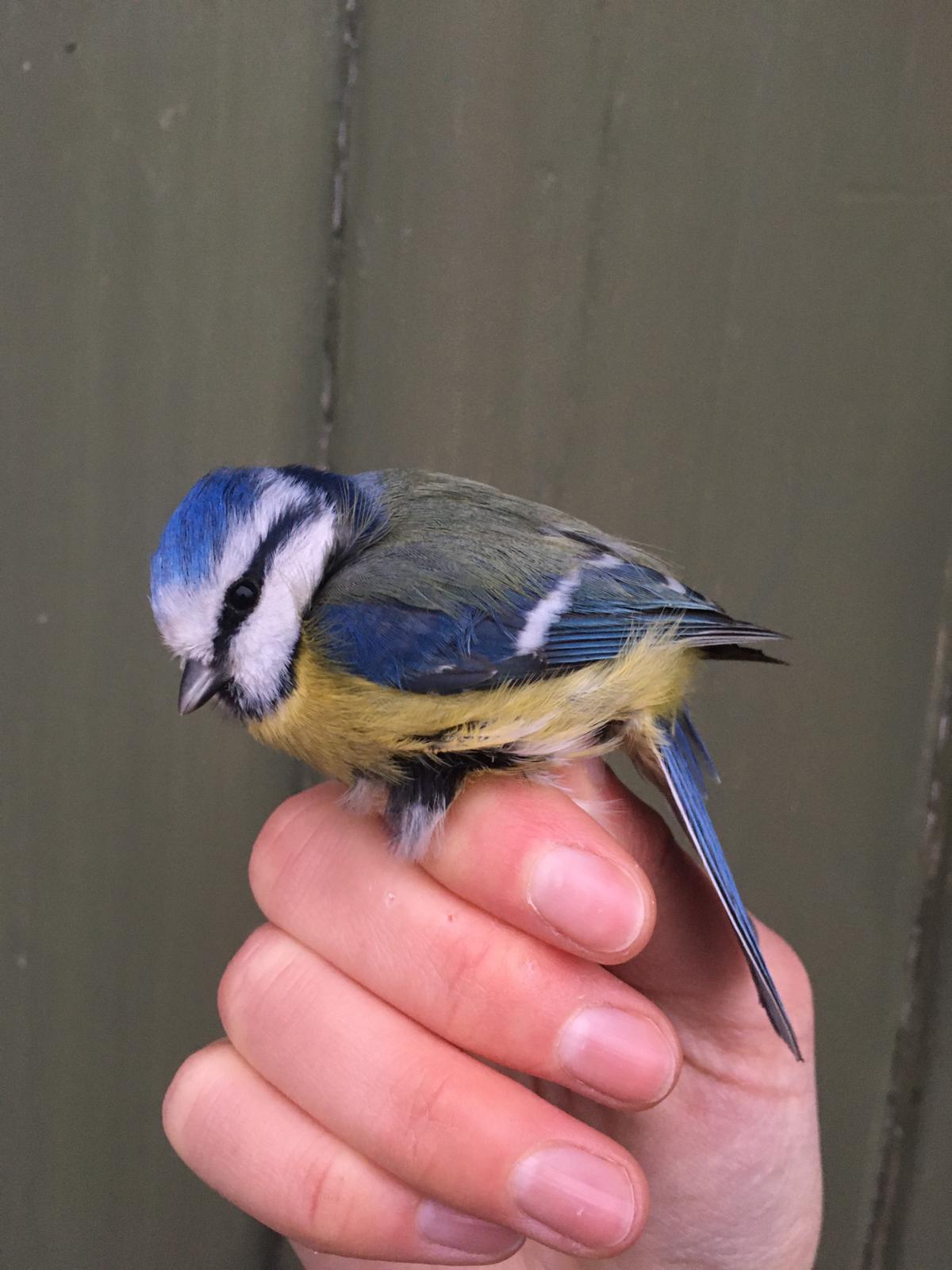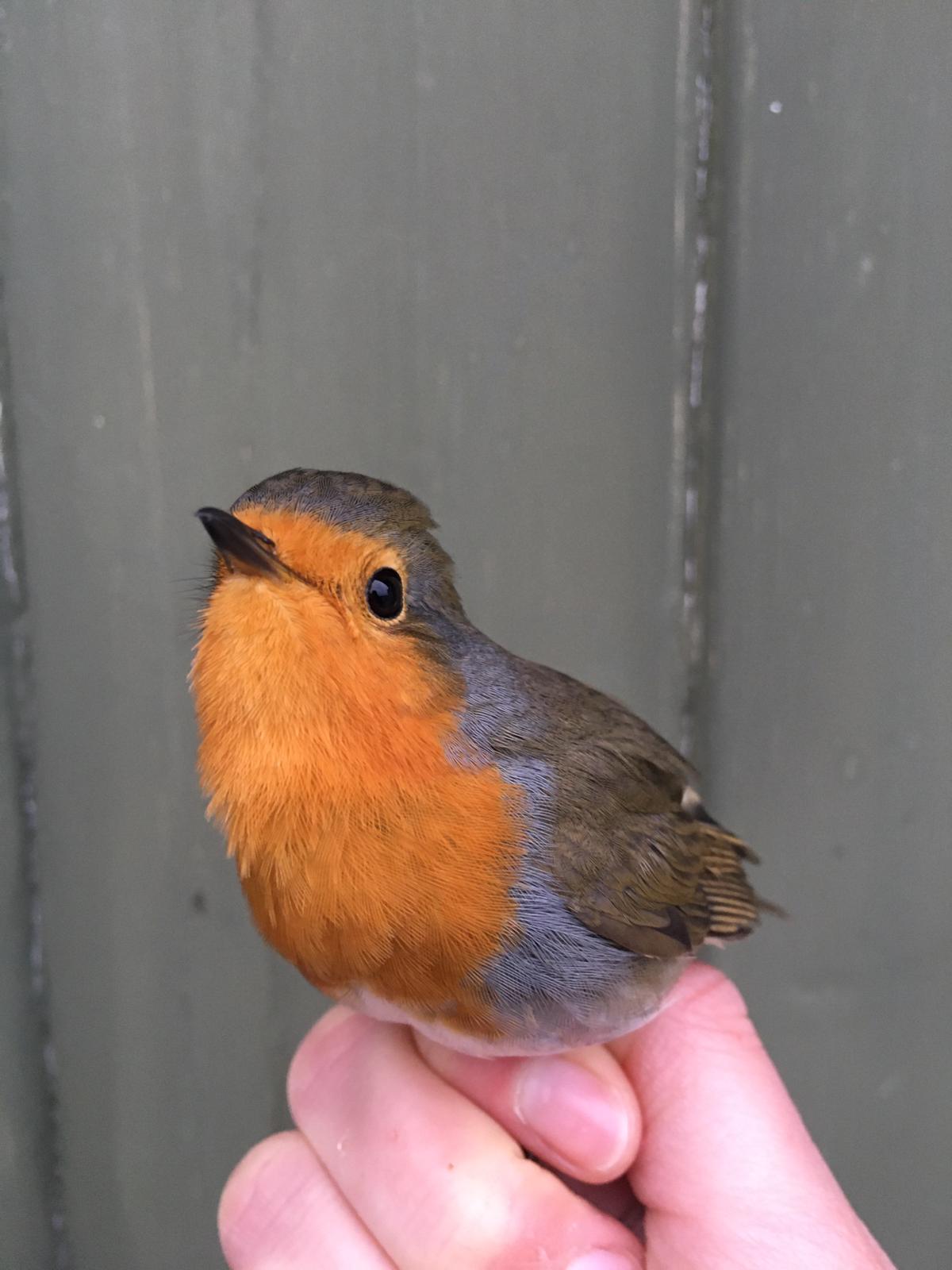 We had the first of our upcoming heartbreaking moments of the week by driving Jeppe to his train back home at noon. We had a wonderful time with you, we shared so many fun and wonderful moments. Thank you for making our stay as best as it could have been, you know how much good we think of you. We love you, man !
But we couldn't of course let him leave with an empty stomach. At least, that's the excuse we found to hit the Pulse Vogn once again and celebrate Danish hot dog culture !
Guess who ate the biggest ... And it's not necessarily the obvious one !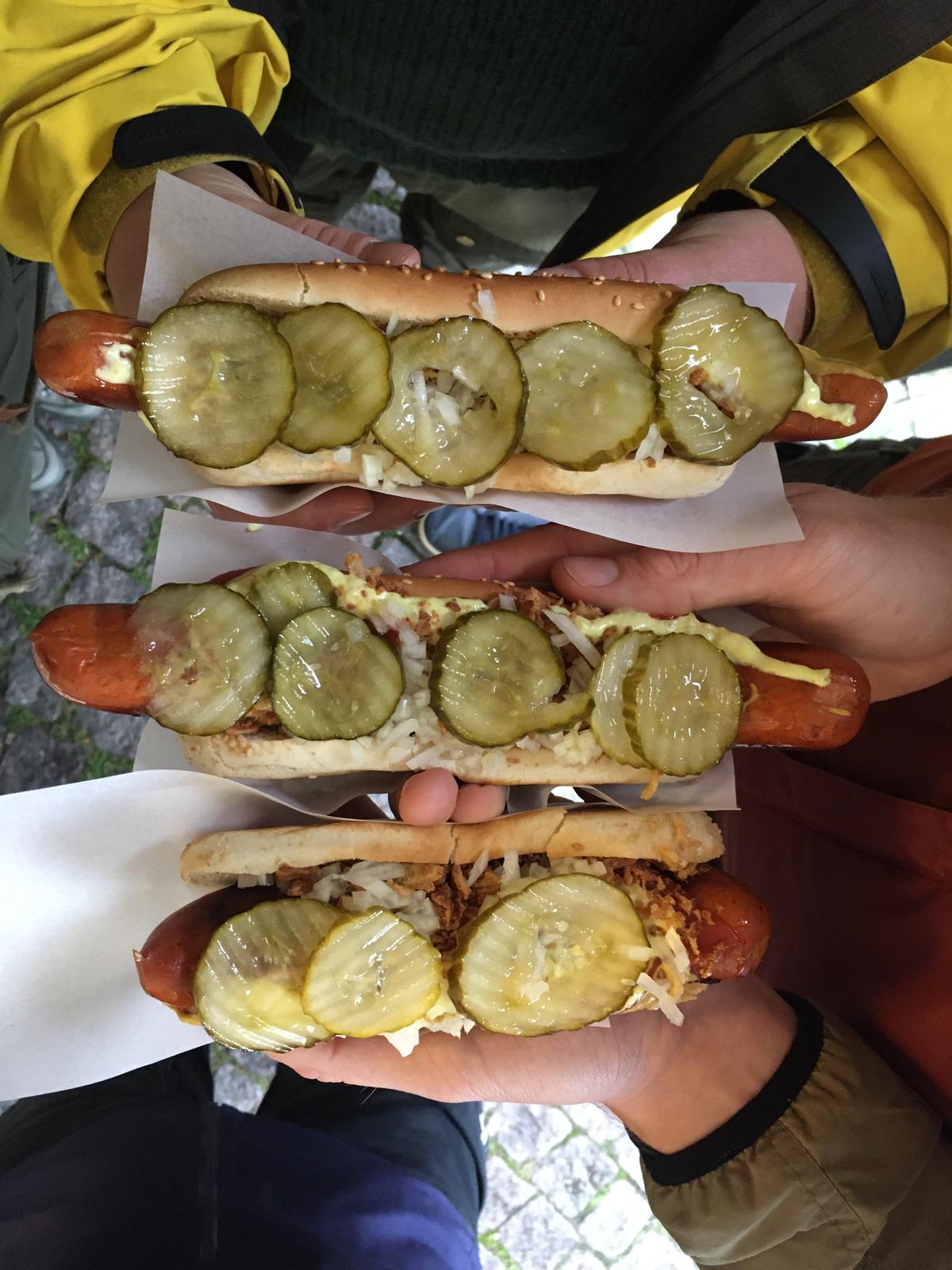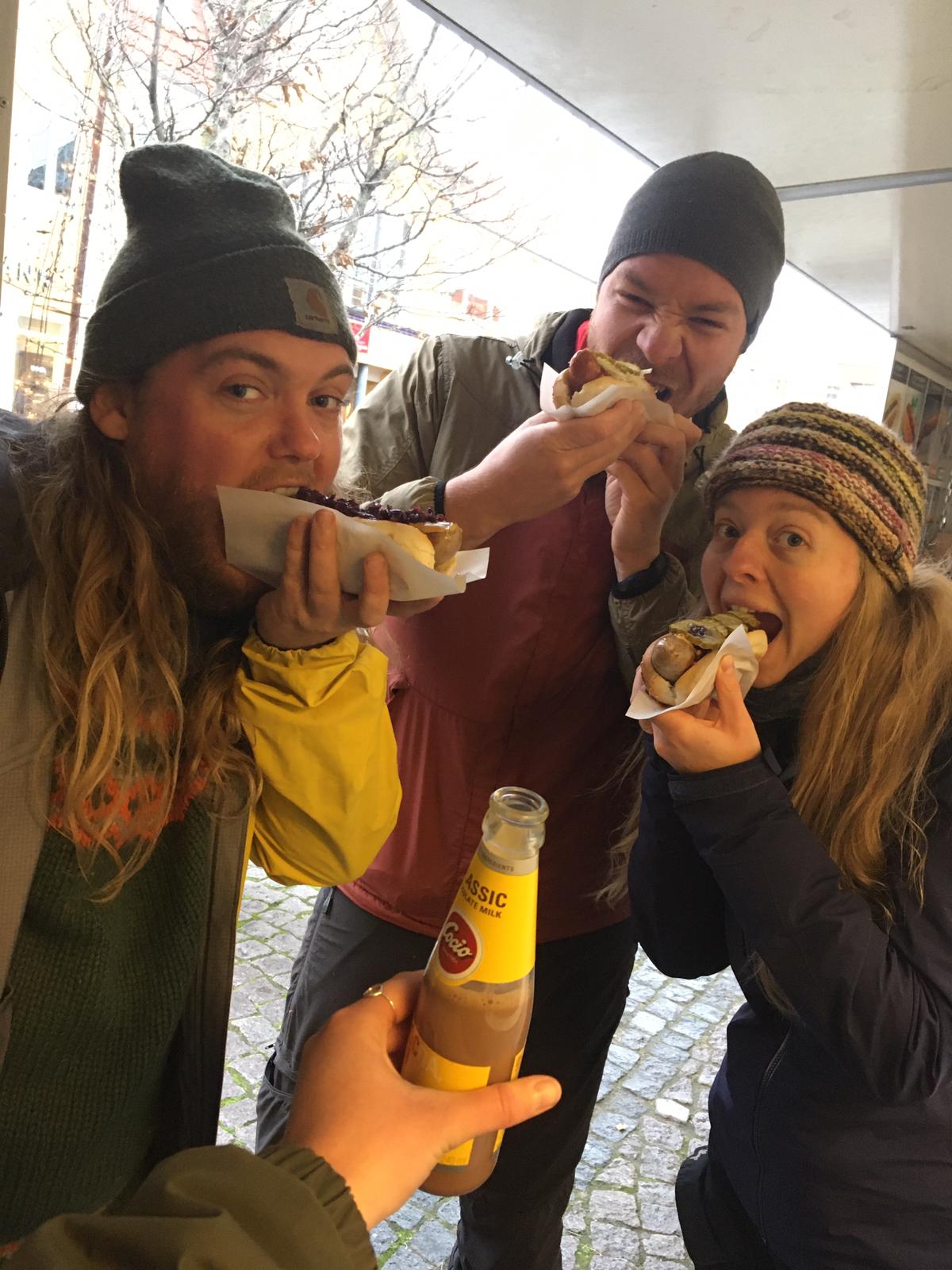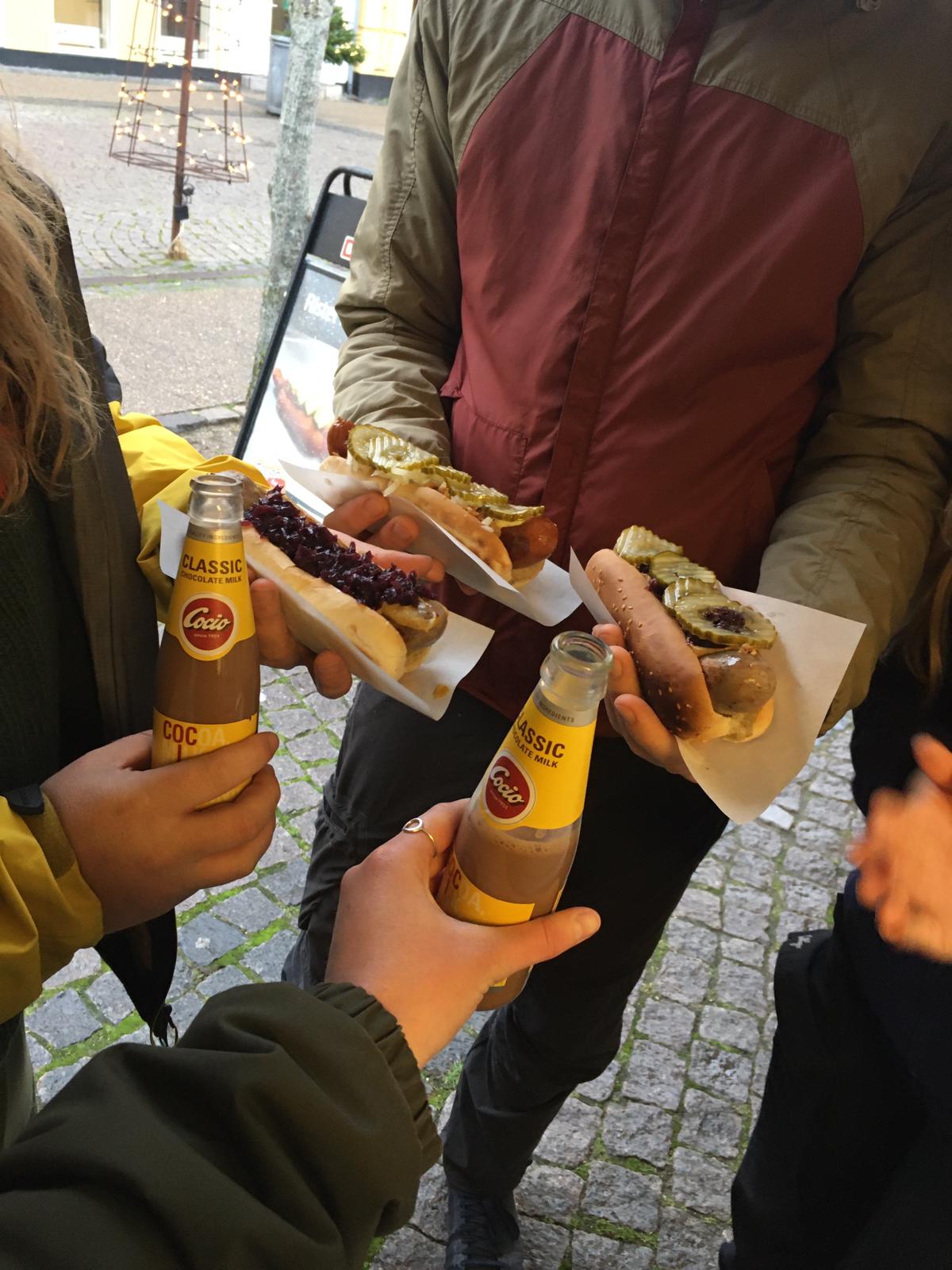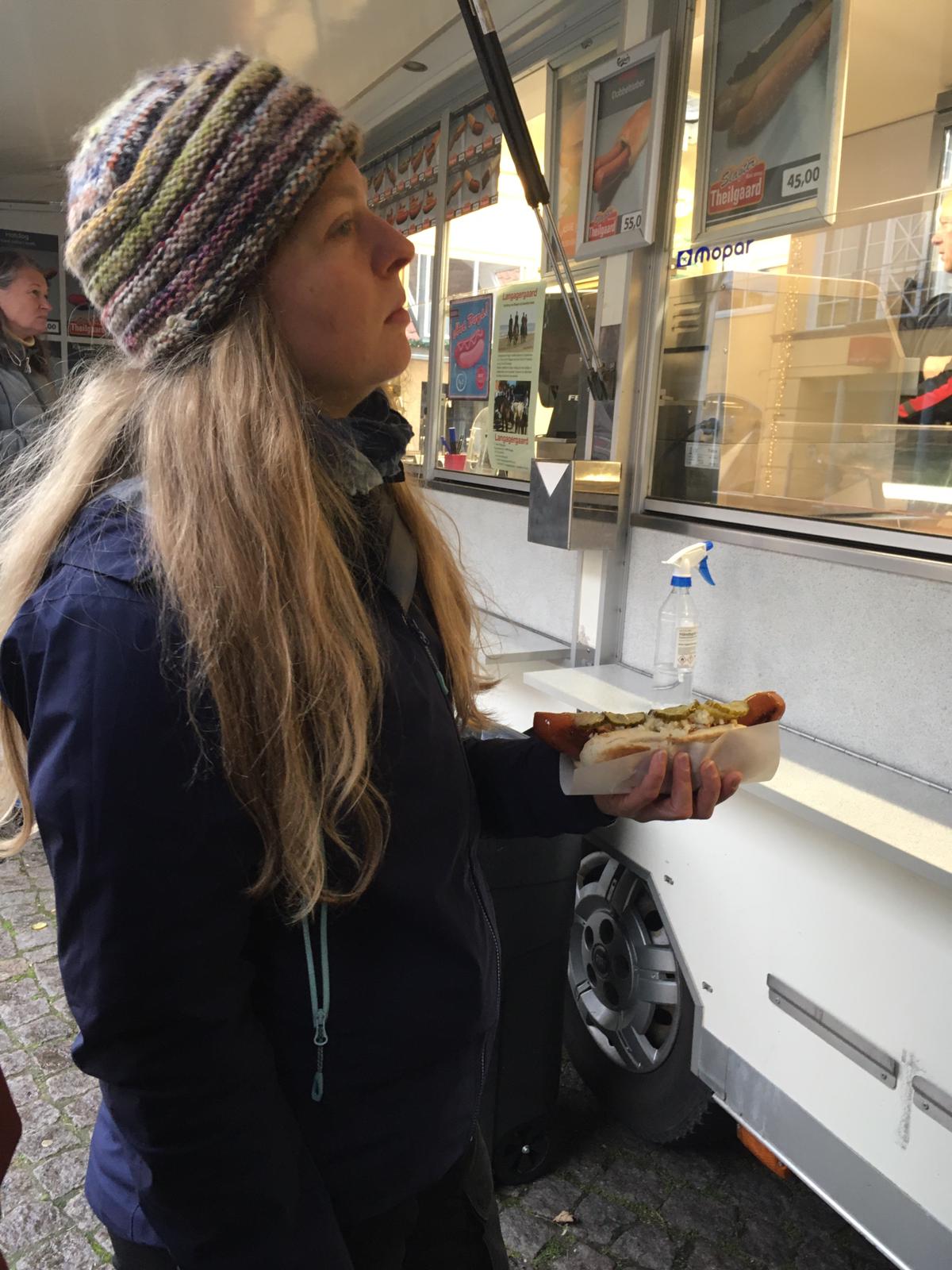 "Hmmm which will I eat after this one ?"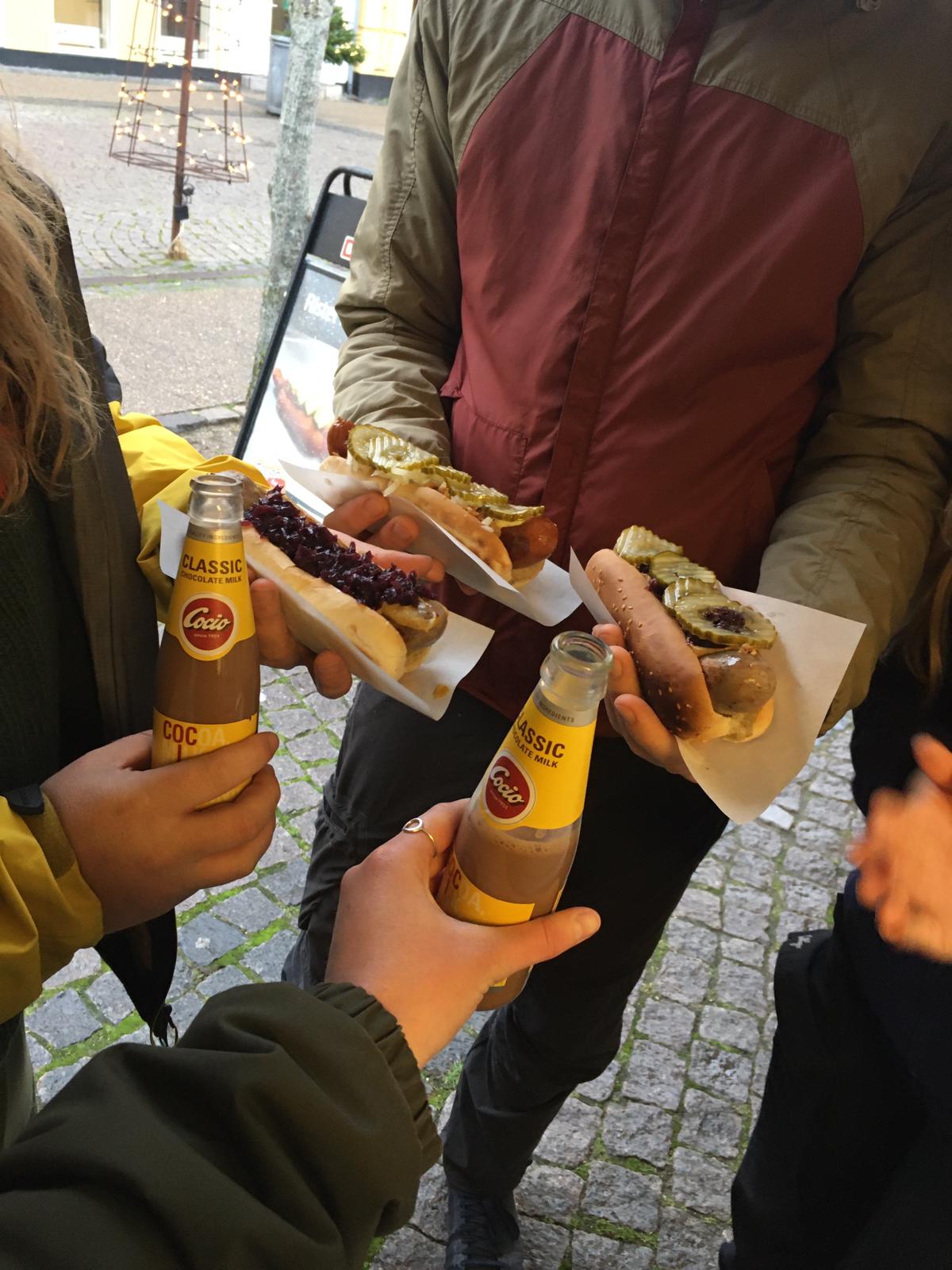 Simon's is slowly but surely taking away most of the furnitures in the Lighthouse. He even took away the living-room carpet that we asked him to leave ! I couldn't agree more with Amelie's blog post from yesterday ! Simon, you're taking all of the hygge away !!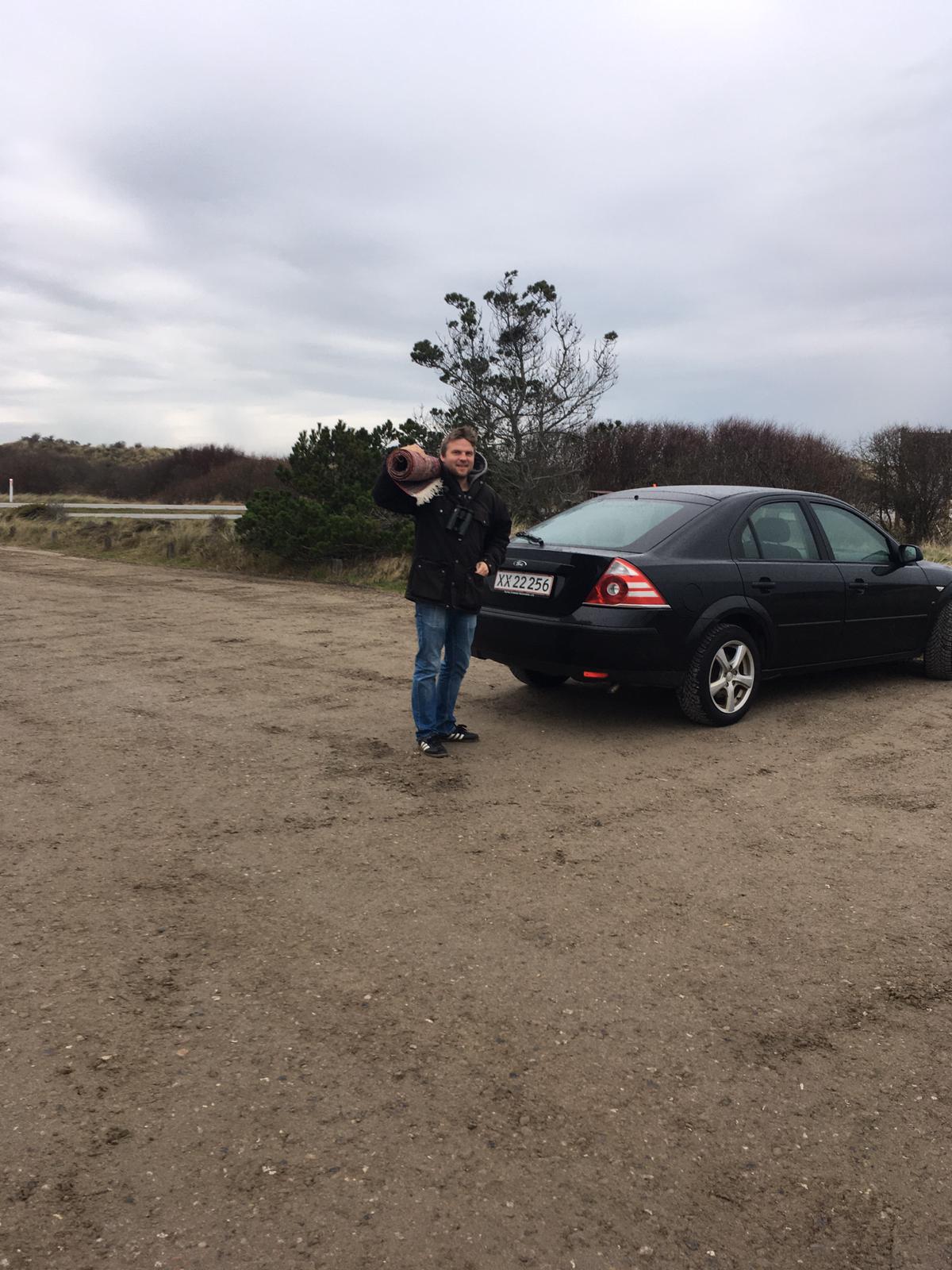 Ringmærkering (Fyrhaven):
Rødhals – Robin – 1
Total: 1
Klik her for at se dagens observationer indtastet i Dofbasen af observatører i området
People: Jeppe Overgaard, Martin Grienenberger, Simon S. Christiansen, Christina Stinn, Amelie Zeller