Her på Skagen Fuglestations blog bringes korte nyheder i dagbogsformat om hændelser på fuglestationen.

Se indlæg fra år: 2021 (71)2020 (282)2019 (304)2018 (261)2017 (247)2016 (2)(se alle)


Guess who won the Klask and Shuffleboard tournament?
torsdag 25. marts 2021
This morning, Michaëla and Jonas went observing from Worlds End 1. Although the wind on top of the dunes was shaking in their scopes, Jonas found three Shags (Topskarv). Besides that, they had an Artic Skua (Almindelig Kjove) and even more migrating Common Scoters (Sortand) then yesterday as well as many different Geese species; Barnacle- (Bramgås), Greylag- (Grågås), Pink-footed- (Kortnæbbet Gås) and Brent Goose (Knortegås). Some of them also flew over us in the ringing. On their way back they found this little Salamander.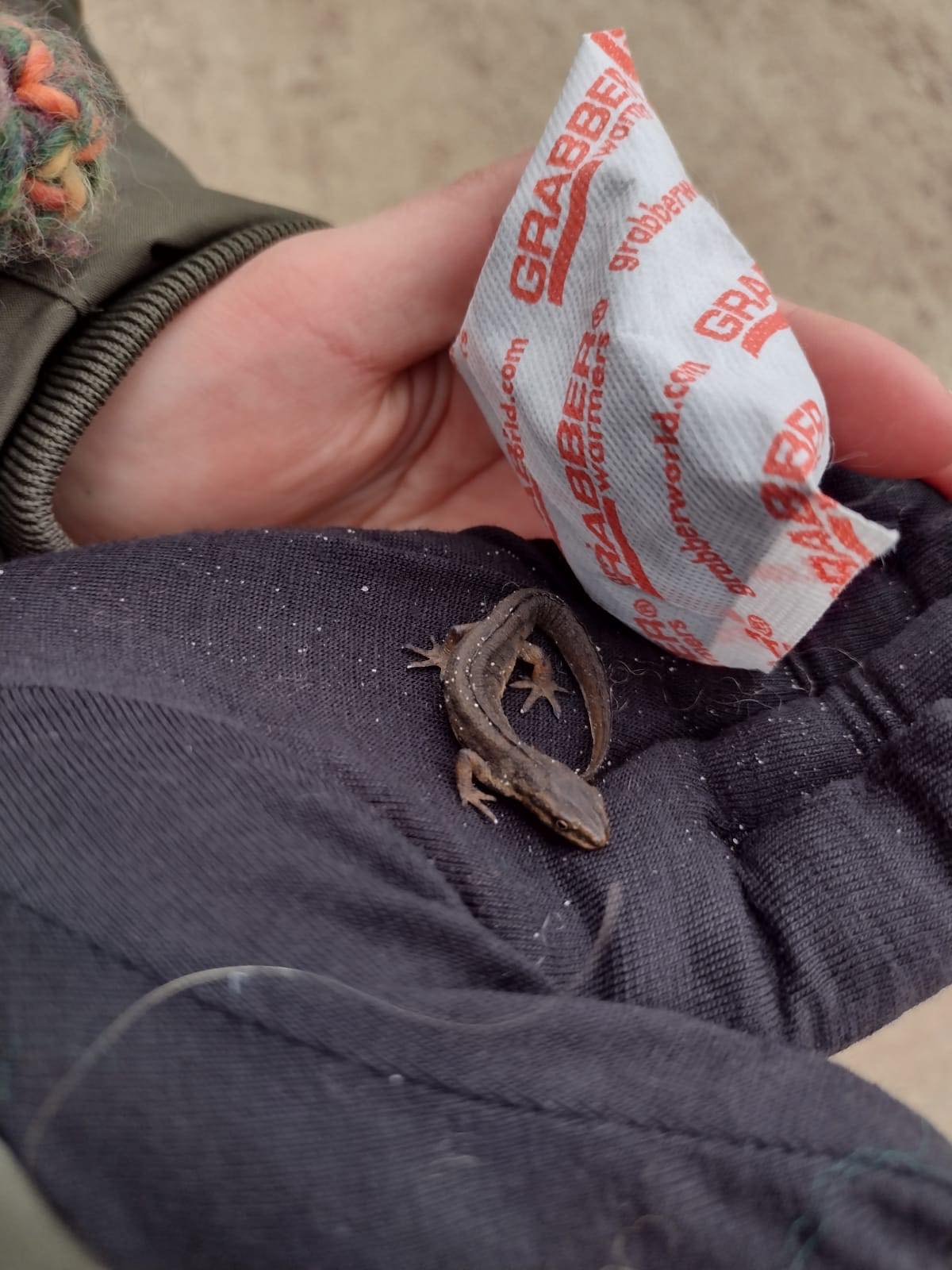 Salamander
Meanwhile, Laima and I spend the morning in the ringing-site at Kabeltromlen. Again the ringing was dominated by Blackbirds (Solsort) but also Blue Tits (Blåmejse). However, this time we were better prepared for many Blackbirds and had enough collection tubes for the tick samples. So, we stayed quite busy during the first rounds taking ticks of the Blackbirds to send them in for further analysis and research. Although, Blackbirds are common birds its always nice to handle them. It´s great to see the variations between individuals and always amazing to see these beautiful male adult birds. We also got visited by Søren, a local bird-watcher, and our guest Berit.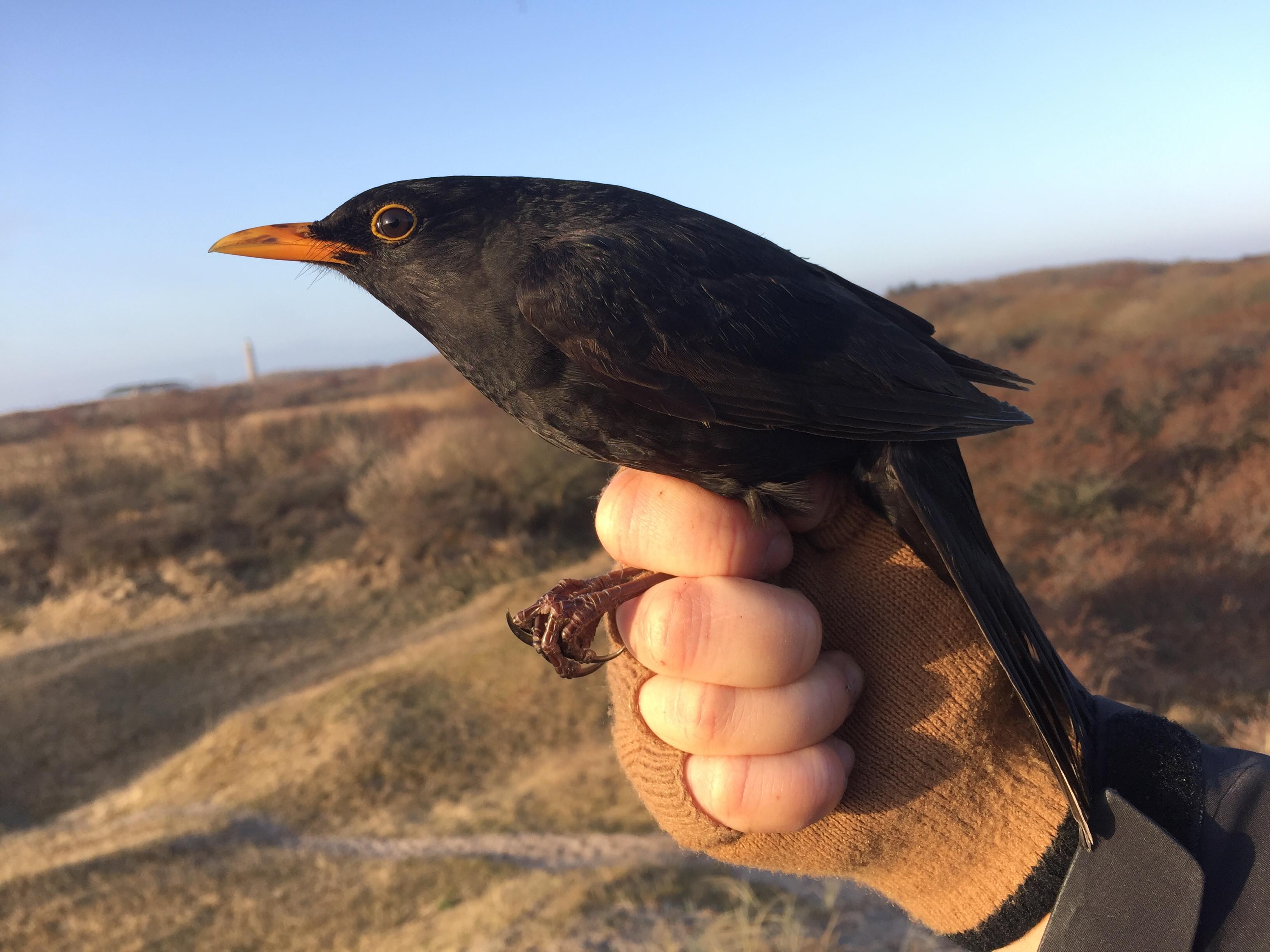 Male 3K+ Blackbird (Solsort)
In the evening we had a small tournament in Klask and Shuffleboard. Of course, I won all the games (@Simon: I think I earned an ice cream for that). To let the others feel better I let them win the card game rounds we had afterwards. All in all, a good observation and ringing day with a fun evening!
Klik her for at se dagens observationer indtastet i Dofbasen af observatører i området
Klik her for at se opsummeret observationer af rovfugle i Skagen
Ringmærkning (Kabeltromlen)
Solsort - 11
Sangdrossel - 1
Musvit - 3
Blåmejse - 12
Bogfinke - 1
Sum (28)
Folk:, Simon S Christiansen, Berit Alfrida and her sister, Søren, Michaëla Berdougo, Laima Bagdonaite, Jonas Pedersen og Daniel Bloche.