Her på Skagen Fuglestations blog bringes korte nyheder i dagbogsformat om hændelser på fuglestationen.

Se indlæg fra år: 2021 (71)2020 (282)2019 (304)2018 (261)2017 (247)2016 (2)(se alle)


First chiffchaffs ringed, blackcap from the Netherlands, and a shit load of scoters
fredag 26. marts 2021
Hi folks!
Hope you are all doing well and are ready to start the weekend.
Our day was pretty exciting today! Daniel and I woke up at 4:00 am to open nets up and as we did, Daniel flushed either a Long-eared Owl (Skovhornugle) or a Short-eared Owl (Mosehornugle). Laima came to join us for the first round while Jonas, on his end, went observing at Verdes Ende 1. Oluf joined us for ringing, and so did our guest Berit. Little did we know that Anders and Dorte, our guests from the second week, would suprise us with a visit at Kabeltromlen! It was so lovely seeing them again.
As for ringing, we caught our first Chiffchaffs (Gransanger), and a male and female Reed Bunting (Rørspurv). We also had the chance of catching a control Blackcap (Munk), ringed in the Netherlands, which was super exciting!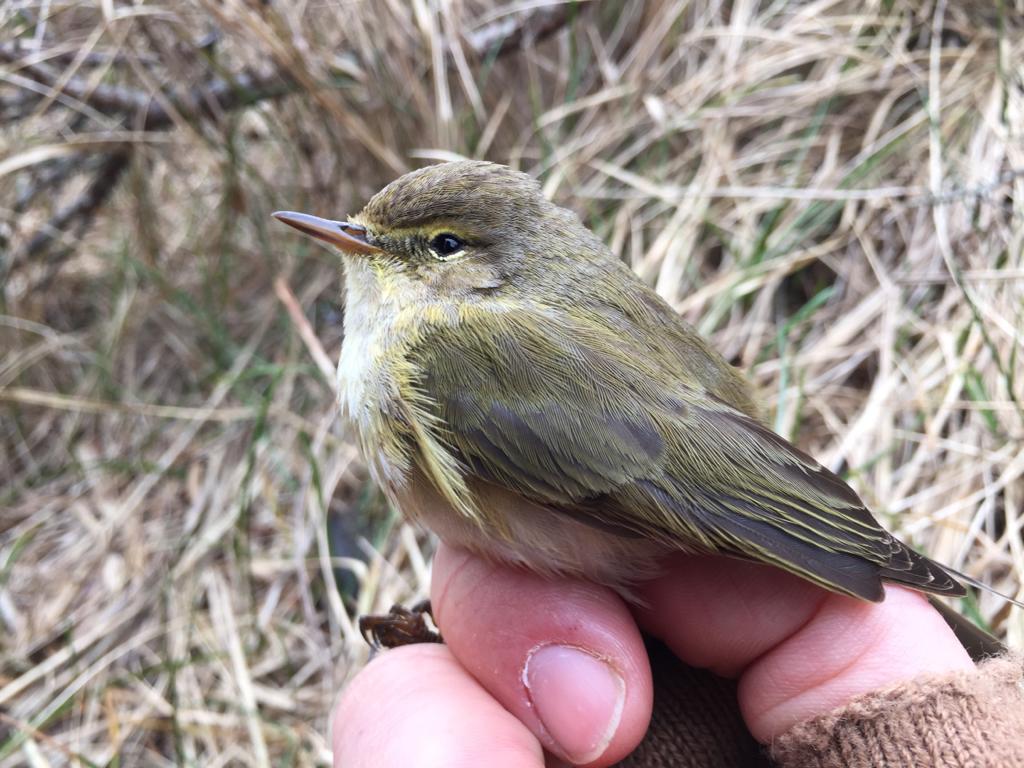 Gransanger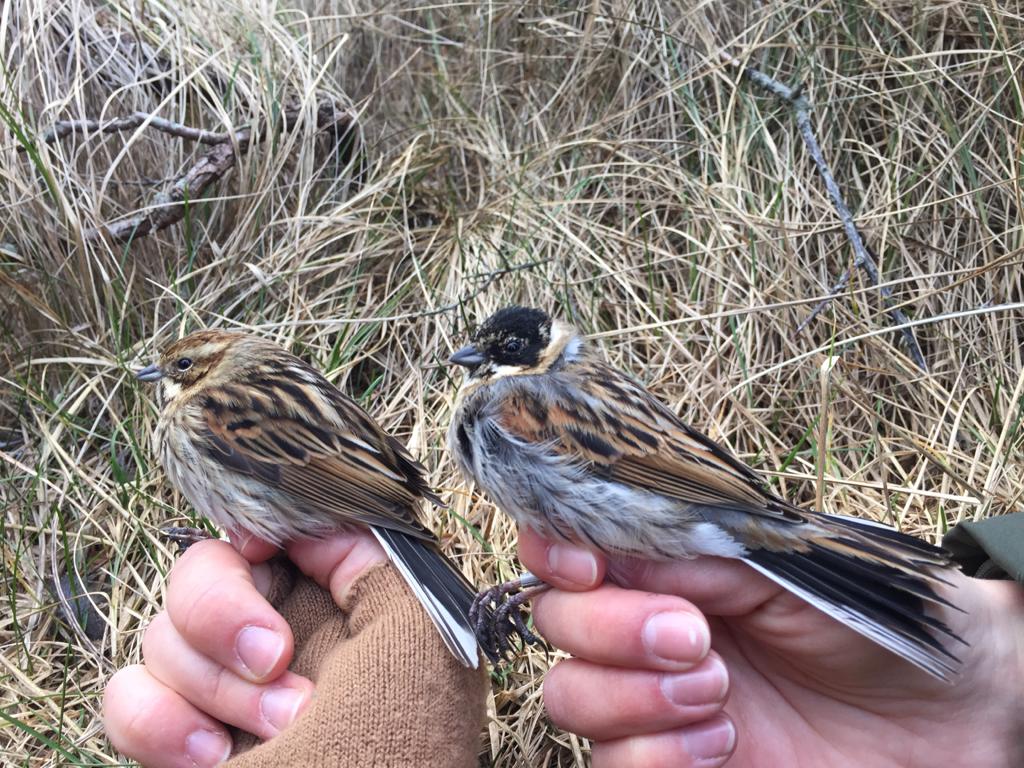 Rørspurve female (left) and male (right)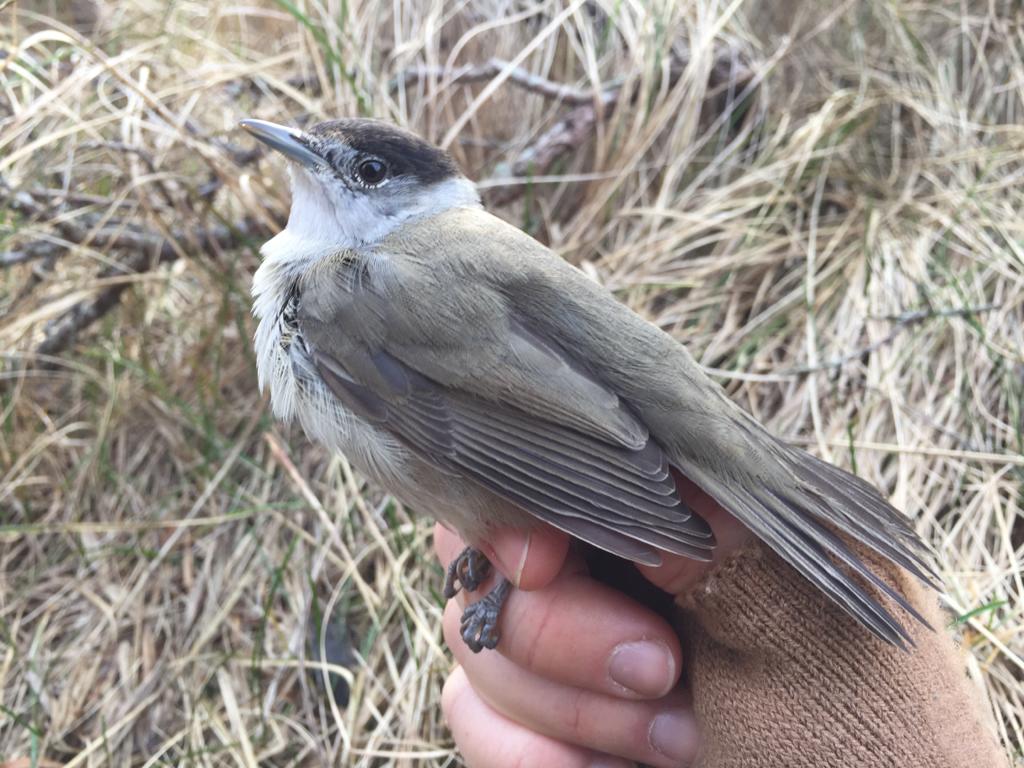 Munk from the Netherlands
Jonas on his side had 6311 Scoters (Sortand), 2 Black Guillemots (Tejst) including one adult in summer plumage, and because his eyes were on the sea, focus was taken away from the land birds. I therefore went to help him out for a bit but as things slowed down, I went back to ringing.
We got back for lunch, all took a nap and relaxed a bit before cleaning the house ang going for the biggest grocery shopping ever. We also bought necessary equipment for finishing the reed mirror trap, as well as for buidling a woosh net.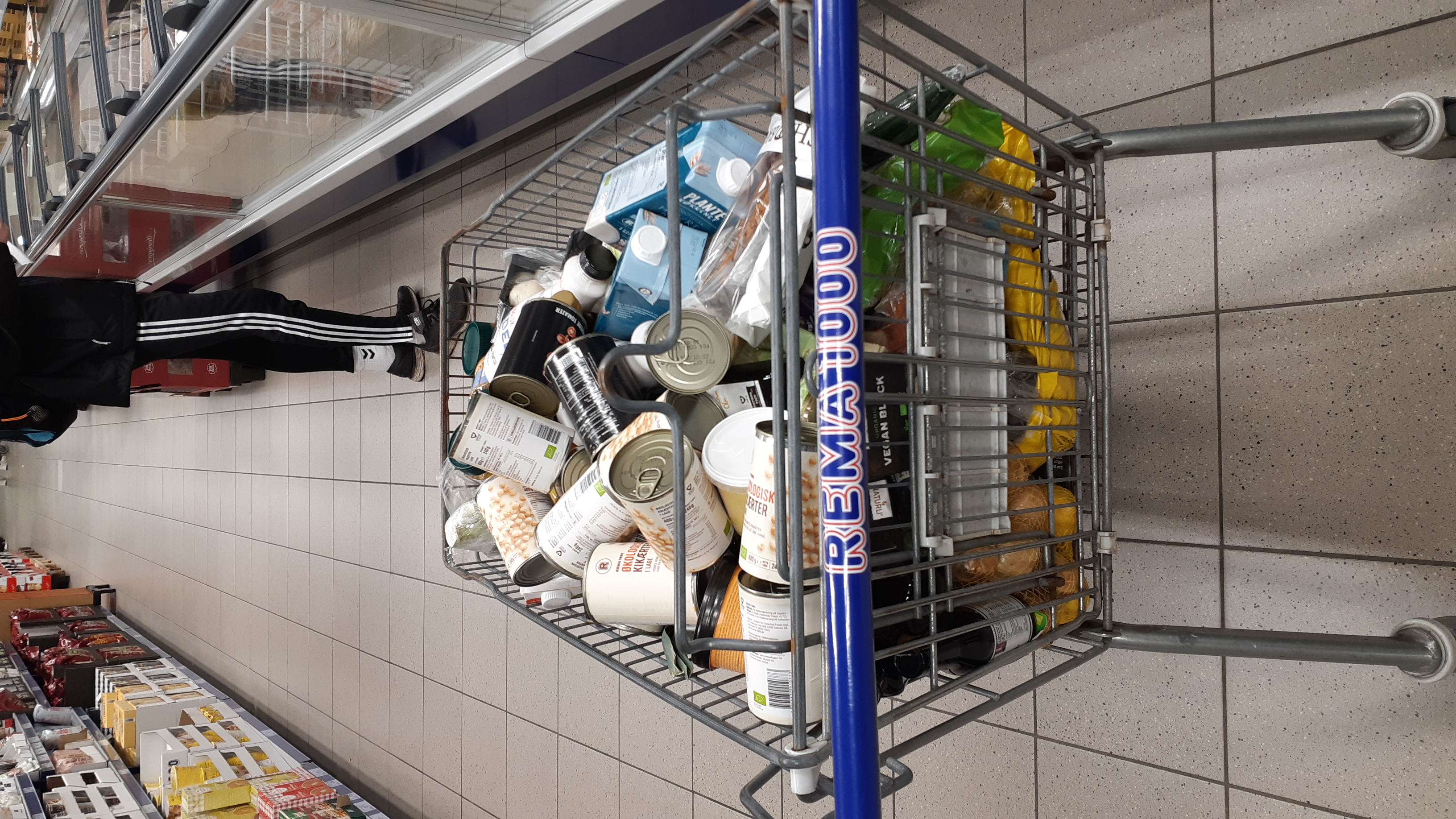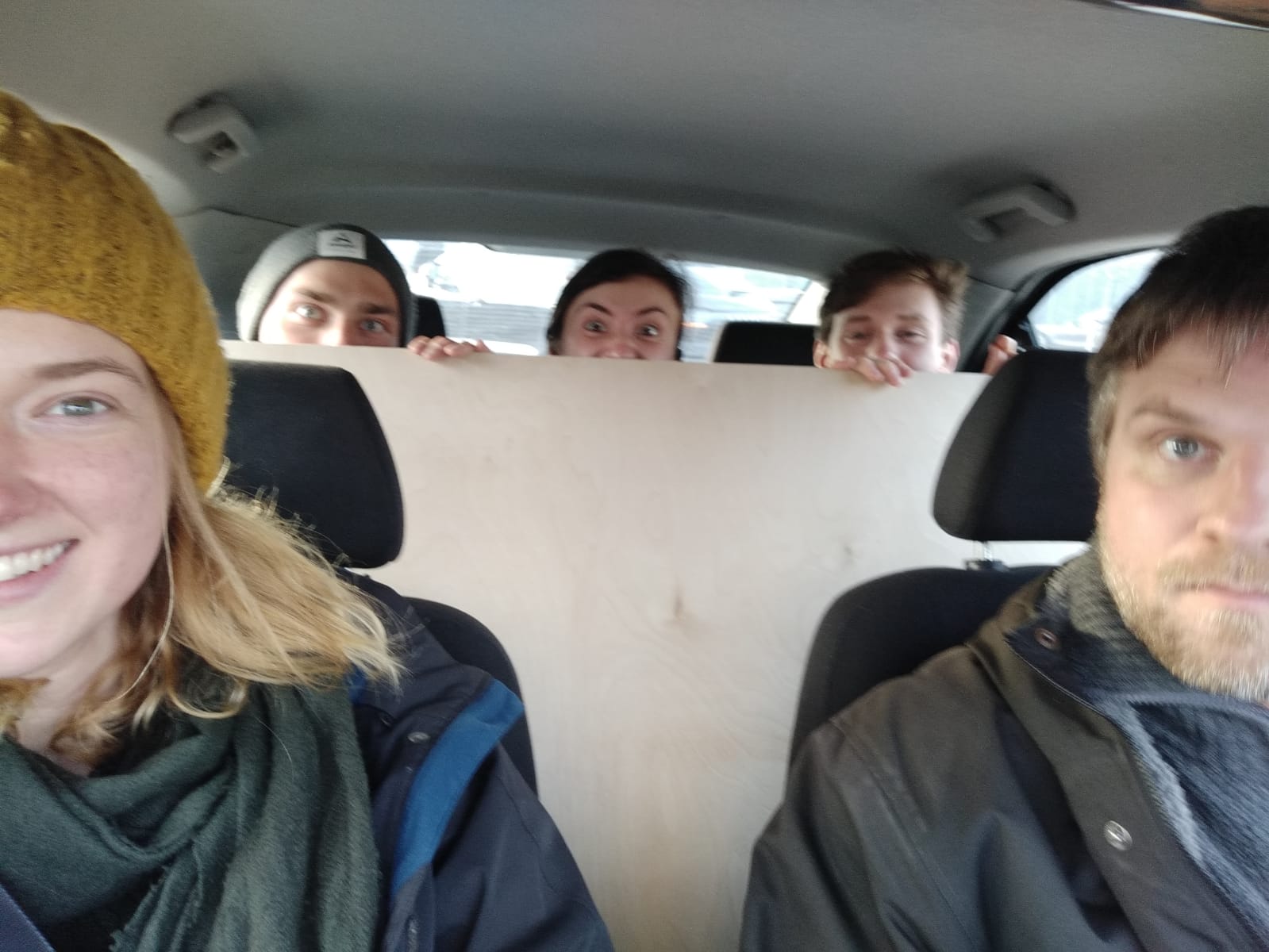 We received pictures of watercolour paintings a orevious volunteer, Hebe Denny, made. How incredible do they look??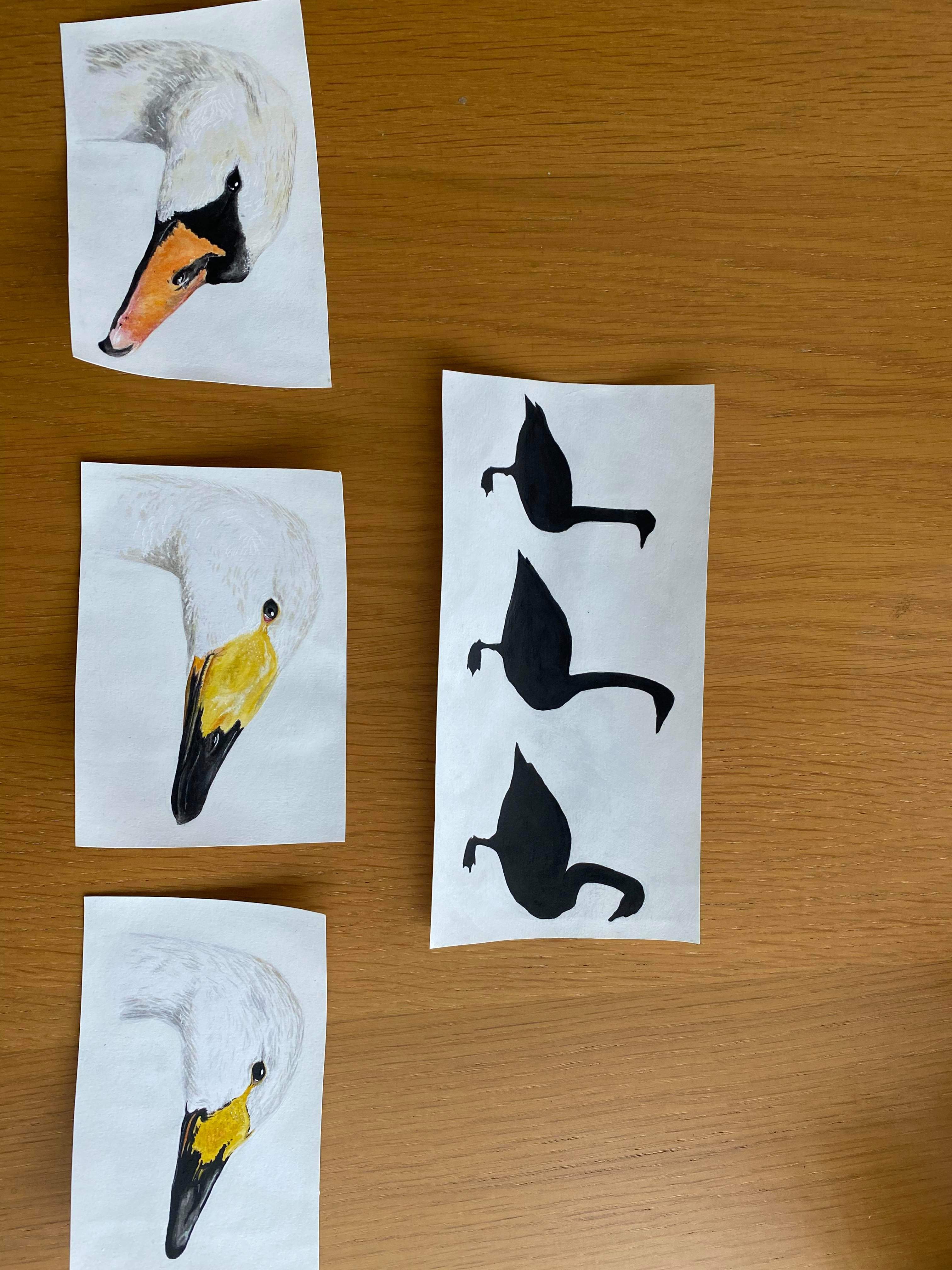 Michael Ancher has been ringing today at Jennes Sø, and two Golden Eagles (Kongeørn) were seen by Erik Christophersen at Hulsig Hede.
Ringing (Jennes Sø - Nordstjernevej) :
Nordlig Gråsisken - 1
Lille Gråsisken - 1
Rørspurv - 1
Rødhals - 2
Solsort - 1
Bogfinke - 1
Gulspurv - 1
Ringing (Kabeltromlen) :
Gærdesmutte - 7
Rødhals - 6
Solsort - 4
Gransanger - 2
Fuglekonge - 3
Blåmejse - 1
Musvit - 7
Rørspurv - 1
Sum = 31
As I am writing this blog post, Jonas is next to me playing guitar which is pretty amazing.
Tomorrow morning looks rainy so no ringing planned, but maybe some observing if the rain isn't too bad. Wishing you all a very happy weekend!
Klik her for at se dagens observationer indtastet i Dofbasen af observatører i området
Klik her for at se opsummeret observationer af rovfugle i Skagen
Folk: Jonas Pedersen, Simon S Christiansen, Oluf Lou, Anders Østerby, Dorte H. Jensen, Berit Alfrida and her sister, Erik Christophersen, Daniel Bloche, Laima Bagdonaite, and Michaela Berdougo.