Her på Skagen Fuglestations blog bringes korte nyheder i dagbogsformat om hændelser på fuglestationen.

Se indlæg fra år: 2021 (71)2020 (282)2019 (304)2018 (261)2017 (247)2016 (2)(se alle)


Sunday is for singing
søndag 25. april 2021
Hey hey!!
It was another sunny but cold morning! Mikkel, Rasmus and Jonas all went out observing and got quite cold in the strong wind! The numbers of birds were not very high, but they saw some nice species such as Little Gull (Dværgmåge), a female Pallid harrier (Steppehøg), a close Peregrine falcon (Vandrefalk) and Short-eared owls (Mosehornugle), just to name a few.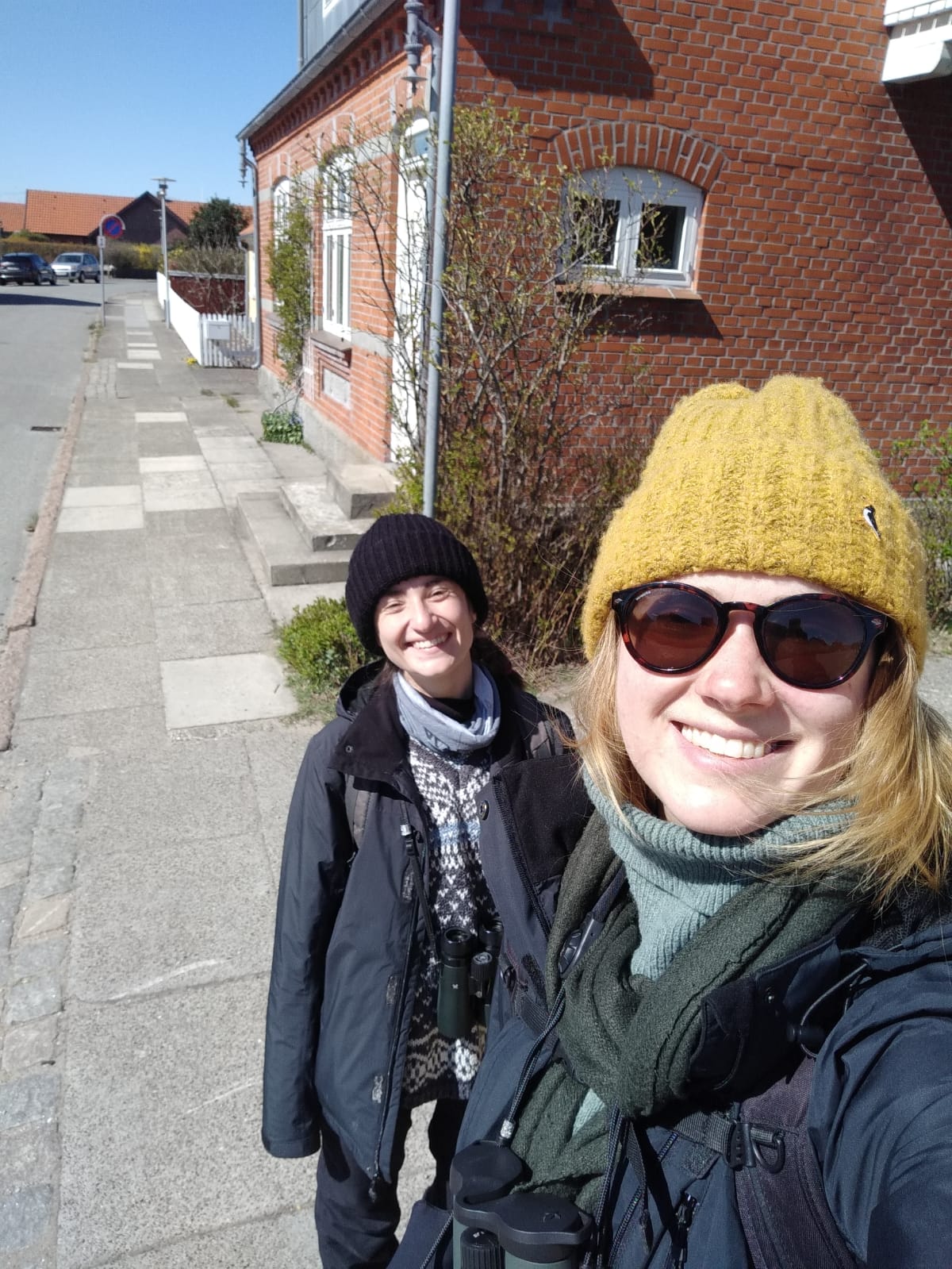 Michaela and I enjoying the sunny Skagen.
Michaela and I slept in this morning, and did some office work such as sorting night recordings in the excel sheet, she also showed me how to enter Cormorant colony data. Then we decided to have a walk in the city center, so we went and explored Skagen a little. It was nice in the sun, we both bought some woolen socks and then had coffee in the sun on the way back.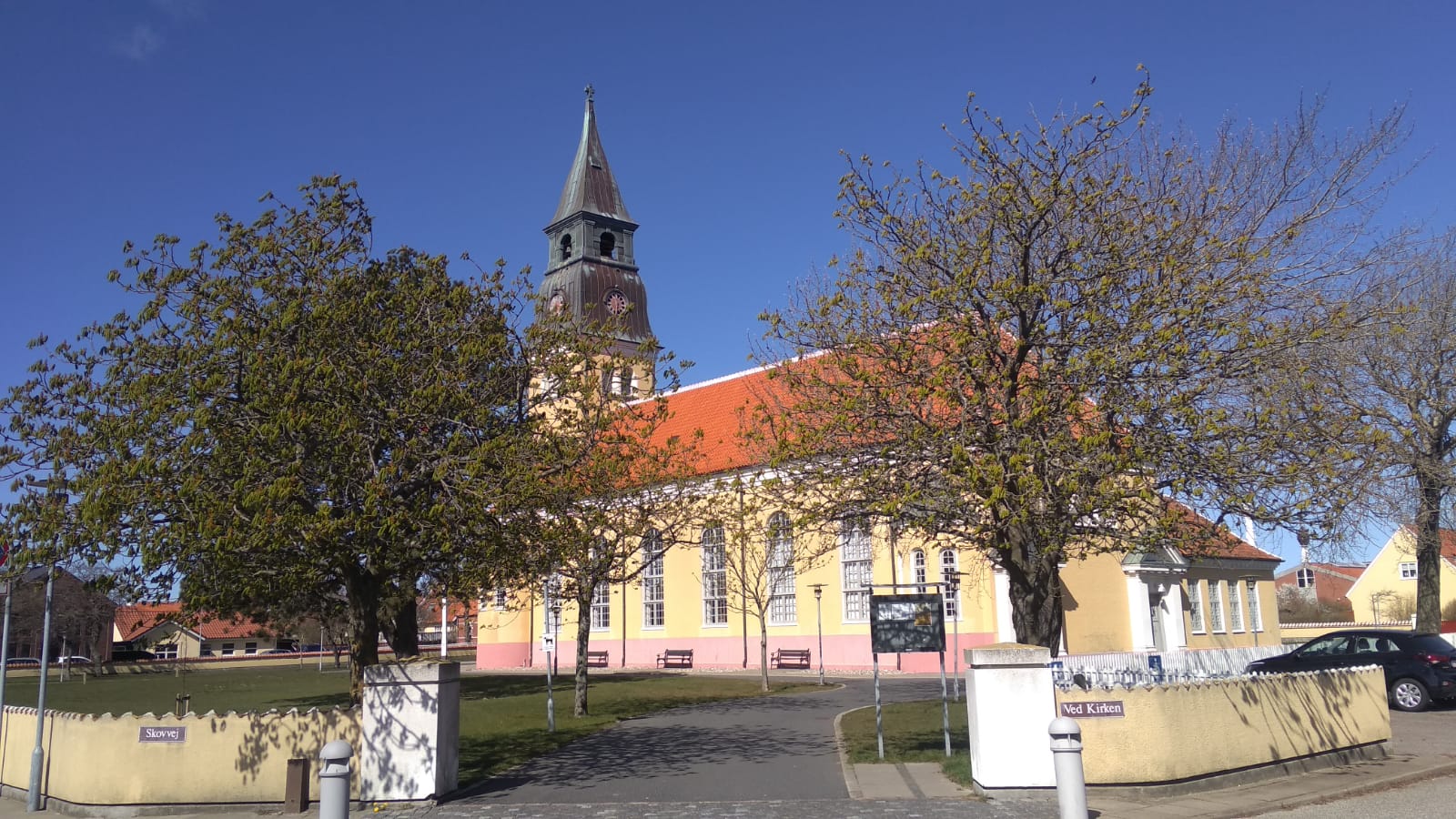 Back at the obs, our new volunteer Sander Vilhelmsen arrived and Anders and Elisabeth left. Thank you for your company and wishing you a nice spring! This coming week we will not have any new guests, leaving the apartment empty, thus Michaela and Jonas moved in there to have some more space for the next days. When we came back, we found a choir practicing in the observatory garden. In the evening they were shown singing on the national TV and Simon was interviewed about the work we do here at the station, and how amazing bird ringing and birds are!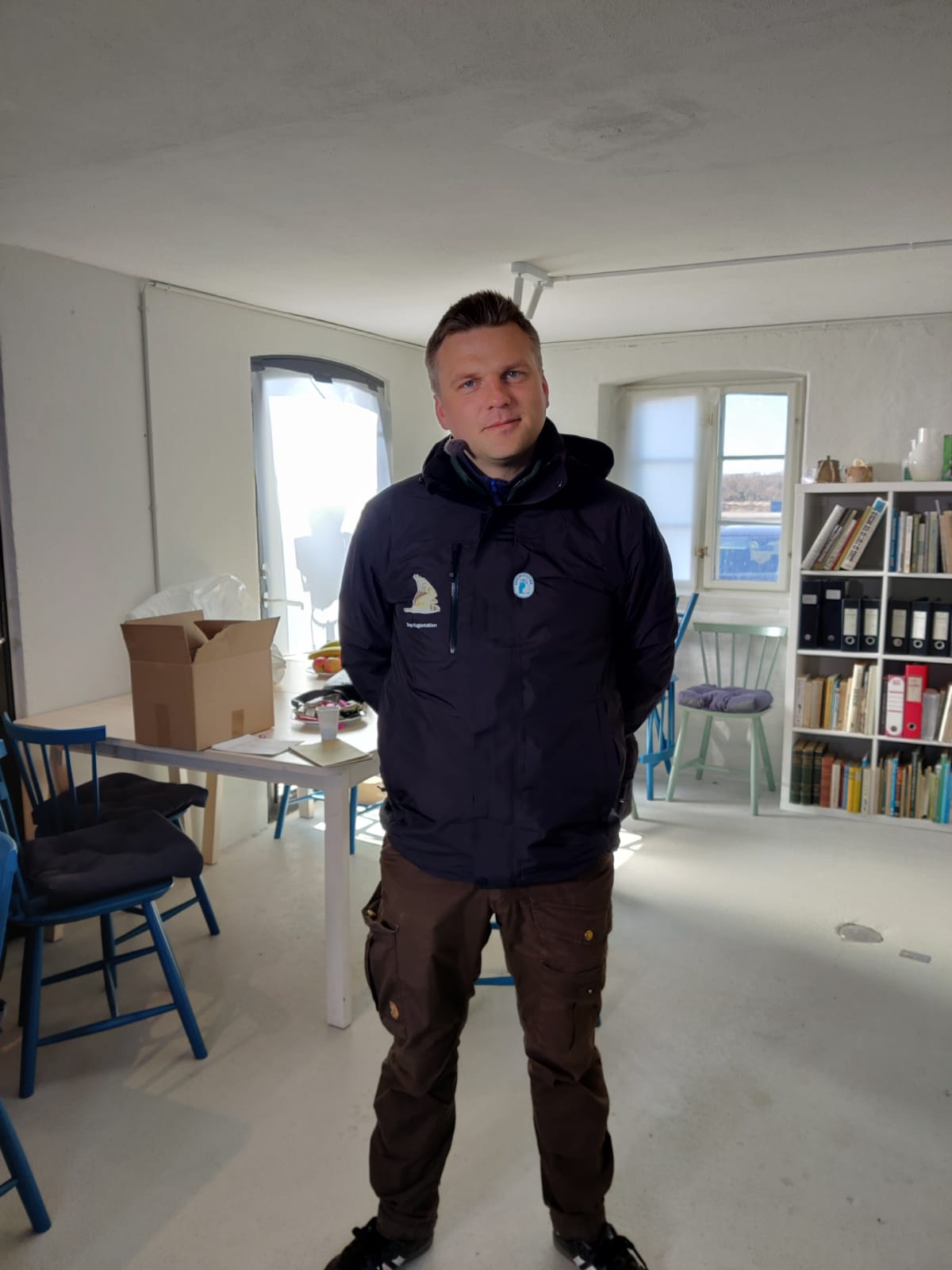 Simon all ready for the TV interview.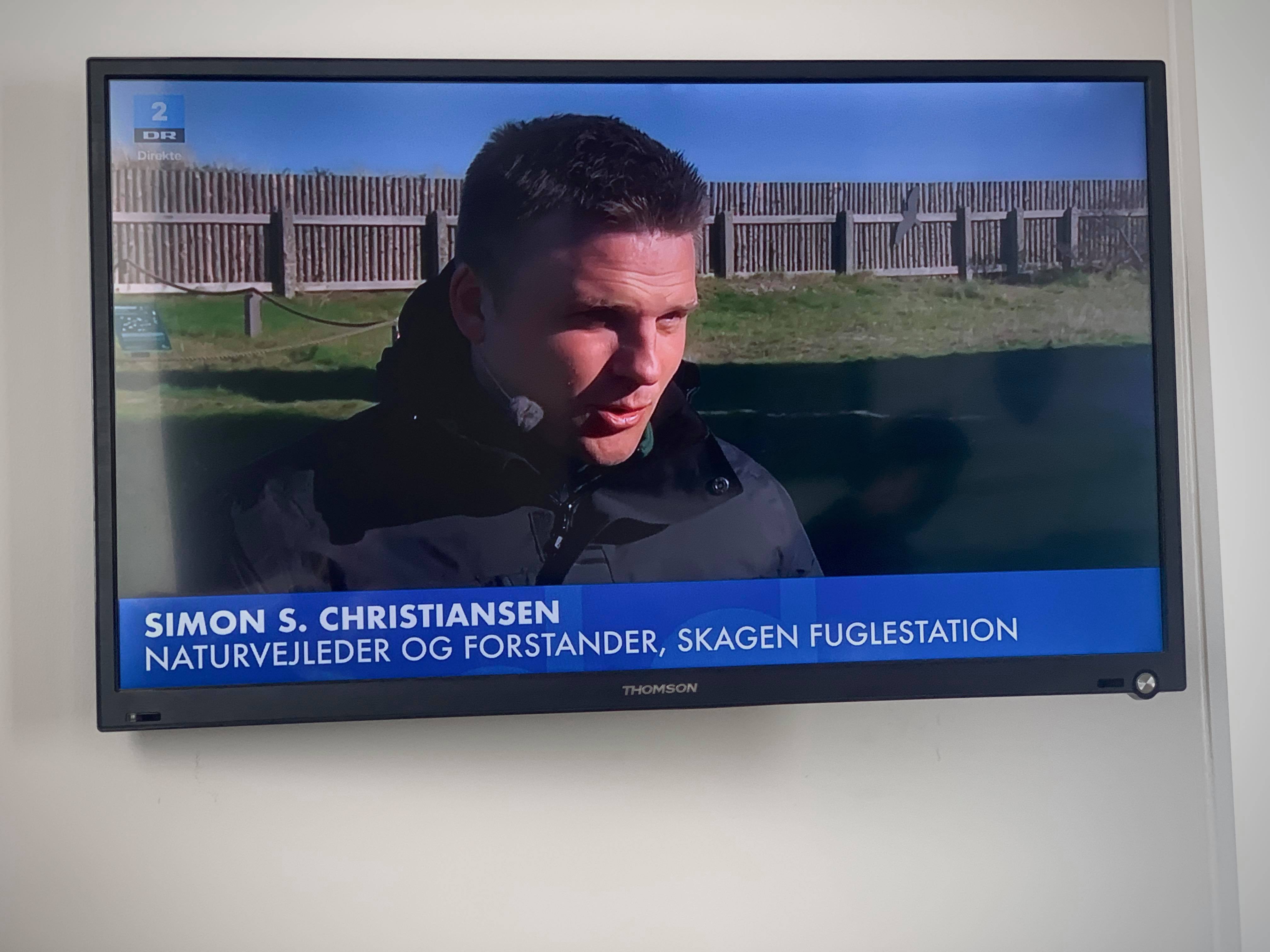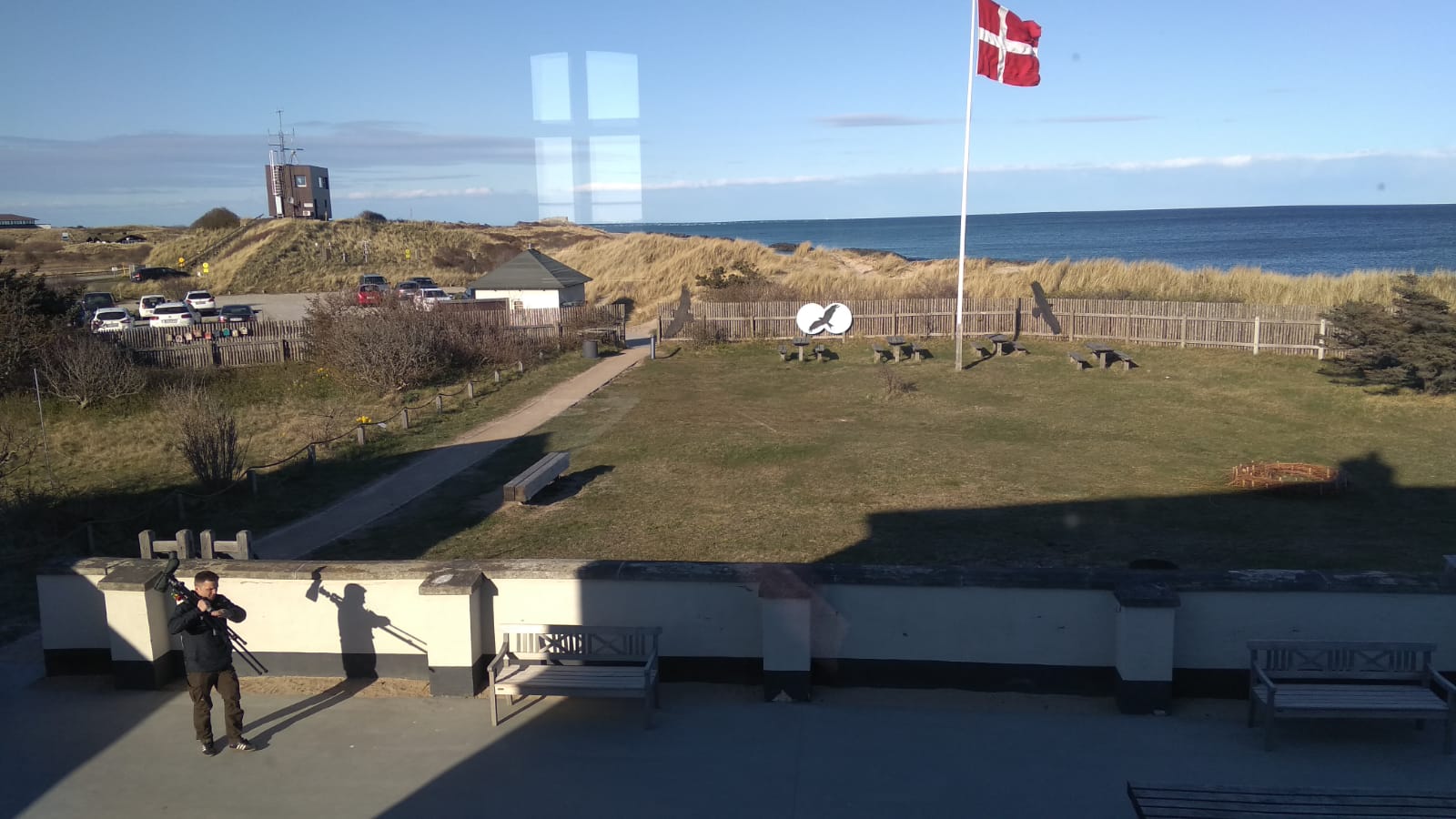 In the afternoon I made some Excel spreadsheets to help organize our activities a little and started crocheting some fingerless gloves as the spring doesn't seem to be rushing to arrive!
Tomorrow the wind will calm down a little, so Michaela, Jonas and I will be ringing at Kabeltromlen after almost a week without ringing!!
Klik her for at se dagens observationer indtastet i Dofbasen af observatører i området
Folk: Simon S. Christiansen, Jonas Pedersen, Rasmus Matthiesen-Juhl, Mikkel Friborg Mortensen, Michaëla Berdougo, Sander Vilhelmsen, Anders og Elisabeth og Laima Bagdonaite.