Her på Skagen Fuglestations blog bringes korte nyheder i dagbogsformat om hændelser på fuglestationen.

Se indlæg fra år: 2021 (202)2020 (282)2019 (304)2018 (261)2017 (247)2016 (2)(se alle)


Observations and kestrel
søndag 1. august 2021
Observations this morning were eventful as hoped for with the current winds, as me and Mathilde approached the tip we saw the new water that has accumulated on the beach, this we like to see as it creates good foraging places for the waders and roosting for most of the birds we see on the beach which we will try and take advantage of tonight with some night catching and as its my last week im in need of some good luck ! overall the main birds seen were the usual Common Scoters (Sortand), Gannets (Sule) and the migrating Auks (Alkefugle). A few nice birds of the Manx Shearwater (Almindelig Skråpe) and a few Great Skua (Storkjove) and the rest can be seen in DOFbasen using the link.
After observations we said vi ses too Kirsten, but she will be back very soon, and we did a full clean of the apartment ready for our new volunteers joining us today all on the same day; Sander, Ulysse, and Augustin. We also welcomed the new guests to the apartment Pia and Thomas. Other than that, the day consisted of naps, data entry and data checking which we are now up to date with.
This evening however Simon joined for the evening meeting and to welcome Sander but also after I spotted a suspicious kestrel (Tårnfalk) sat outside the lighthouse, ran out after it and caught the juvenile. Unfortunately, this means it can't be in very good physical health so we will be keeping an eye on it throughout the night and trying to feed and water it till the morning, where Simon will take it too a wildlife rehabilitation Centre if it pulls through.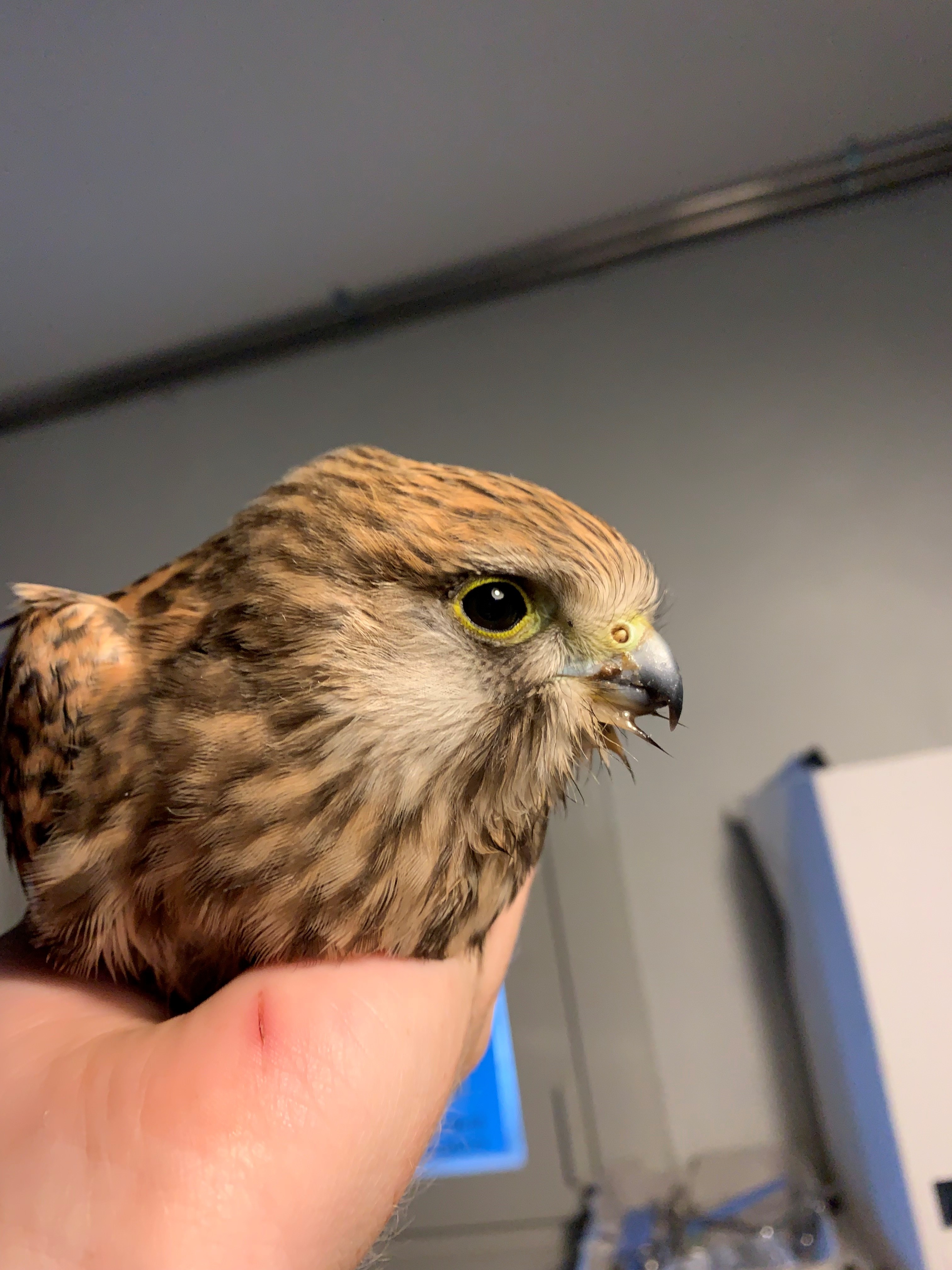 No ringing
Folk på stationen: Mathilde Ducroz, Frank Osterberg, Simon S Christiansen, Ulysse, Augustine.
Klik her for at se dagens observationer fra Dofbasen af fugle i Skagen