Her på Skagen Fuglestations blog bringes korte nyheder i dagbogsformat om hændelser på fuglestationen.

Se indlæg fra år: 2021 (202)2020 (282)2019 (304)2018 (261)2017 (247)2016 (2)(se alle)


Keep your eyes out to sea
mandag 13. september 2021
With Simon unavailable to lead the ringing session today the volunteers all went observing at Grenen, being joined by local birder Knud Pedersen, and guest Knud. There were strong northerly winds today which meant that it was a slower day for Sandwich Terns (Splitterne) than it has been the past few days, but we were treated with some great species.
We had some good views of Fulmars (Mallemuk) soon after beginning observations which set the tone for the next 3 hours. There must have been a large amount of fish close to shore today as around 500 Gannets (Sule) entered a feeding frenzy, being joined by several Grebe species, including a Slavonian grebe (Nordisk Lappedykker).
Away from the mass of Gannets we got views of a distant Arctic Skua (Almindelig Kjove) and we were also treated with great views of a migrating Hen Harrier (Blå Kæhøg) coming southwards off the sea.
Halfway through the session today we were joined by our guest Knud, but unfortunately, after around another hour we decided to try and escape the cold winds and headed back to the station; we hope Knud gets to join us on another less windy session soon.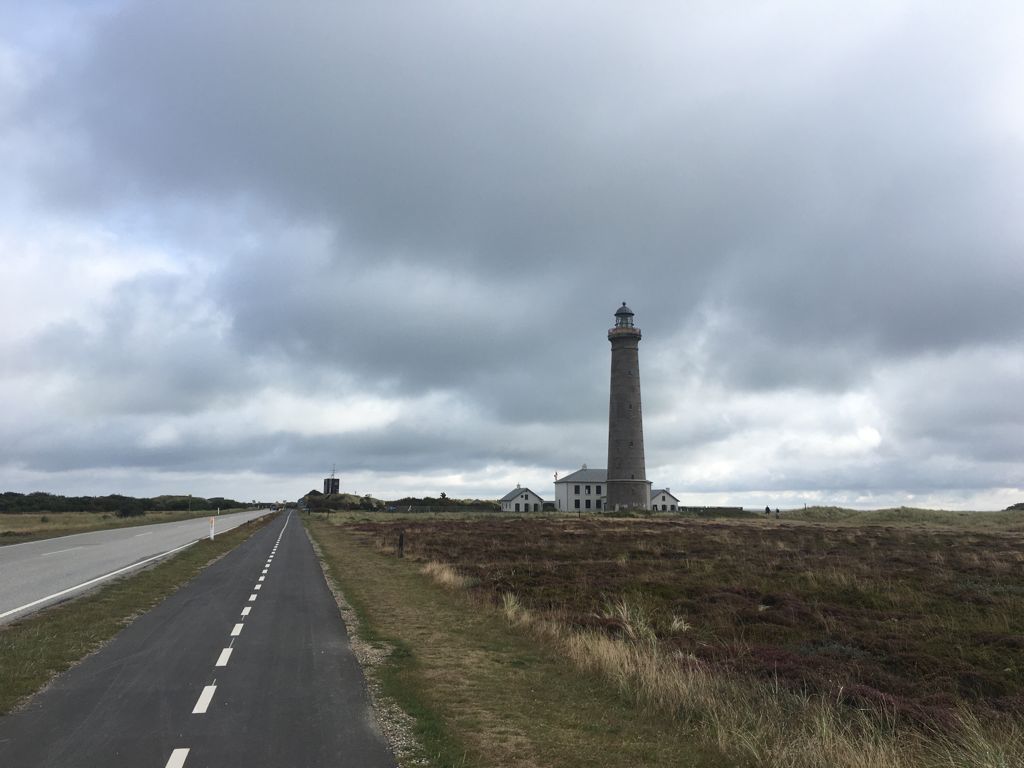 After the session this morning we set about our usual tasks and Rosalina went to speak to tourists at Lands End about our work at the observatory.
We look forward to getting back to rining tomorrow, fingers crossed for more exciting species.
Folk på stationen: Simon S. Christiansen, Augustin Sticksel, Rosalina Sø Leth-Nissen, Robbie Lawler, og Knud.
Klik her for at se dagens observationer fra Dofbasen af fugle i Skagen