Her på Skagen Fuglestations blog bringes korte nyheder i dagbogsformat om hændelser på fuglestationen.

Se indlæg fra år: 2021 (229)2020 (282)2019 (304)2018 (261)2017 (247)2016 (2)(se alle)


First ringing experiences and Justine arrived
mandag 20. september 2021
We went ringing this morning with Oluf. Amelie and me opened the nets, Robbie and Angela came for the first round. Angela had her first ringing experiences at Kabeltromlen and enjoyed it a lot she did great with handling the birds! Robbie also got some more practice on the ringing. Jørgen and Igor also came out to see the ringing, on later rounds the guests from the appartment came as well. Rosalina, Thor out intern for the week from Kopenhagen and Knud went out observing in the morning Thor saw his first Mediterrenian Gull (Sorthovedet måge) and black guillemot (Tejst) today.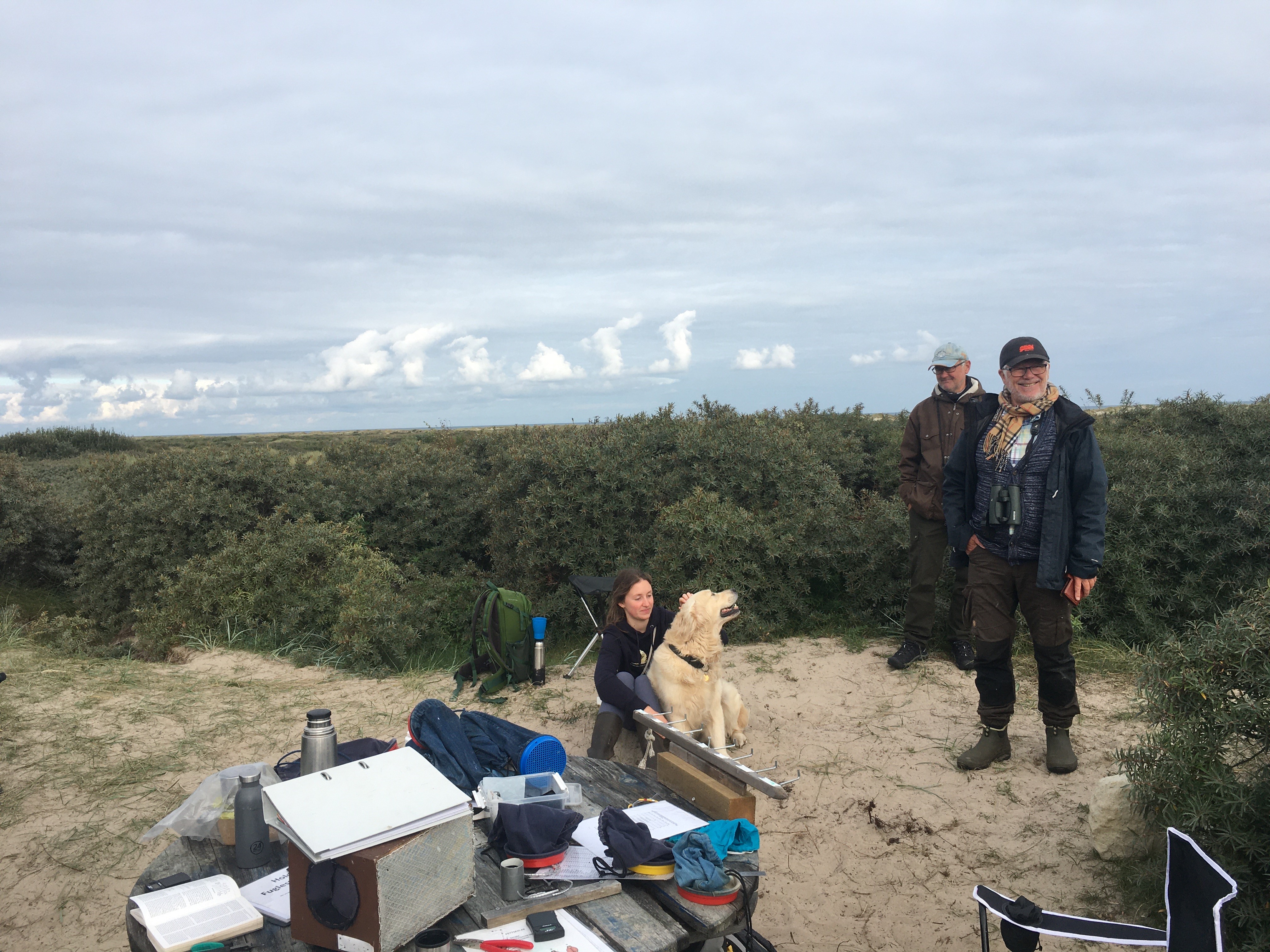 In the afternoon Amelie and me went to town to buy some postcards while Robbie and Angela went out to explore the peninsula surrounding the lighthouse. On his way back Robbie got a reallly close look of the Marsh Harrier (Rørhøg), Thor went to the Skagen harbour to see some Shags (Topskarv) another lifer for him today! In the evening Justine arrived at the station, she's our new volunteer at the station and will stay until decmeber now the team of volunteers for the autumn is completet.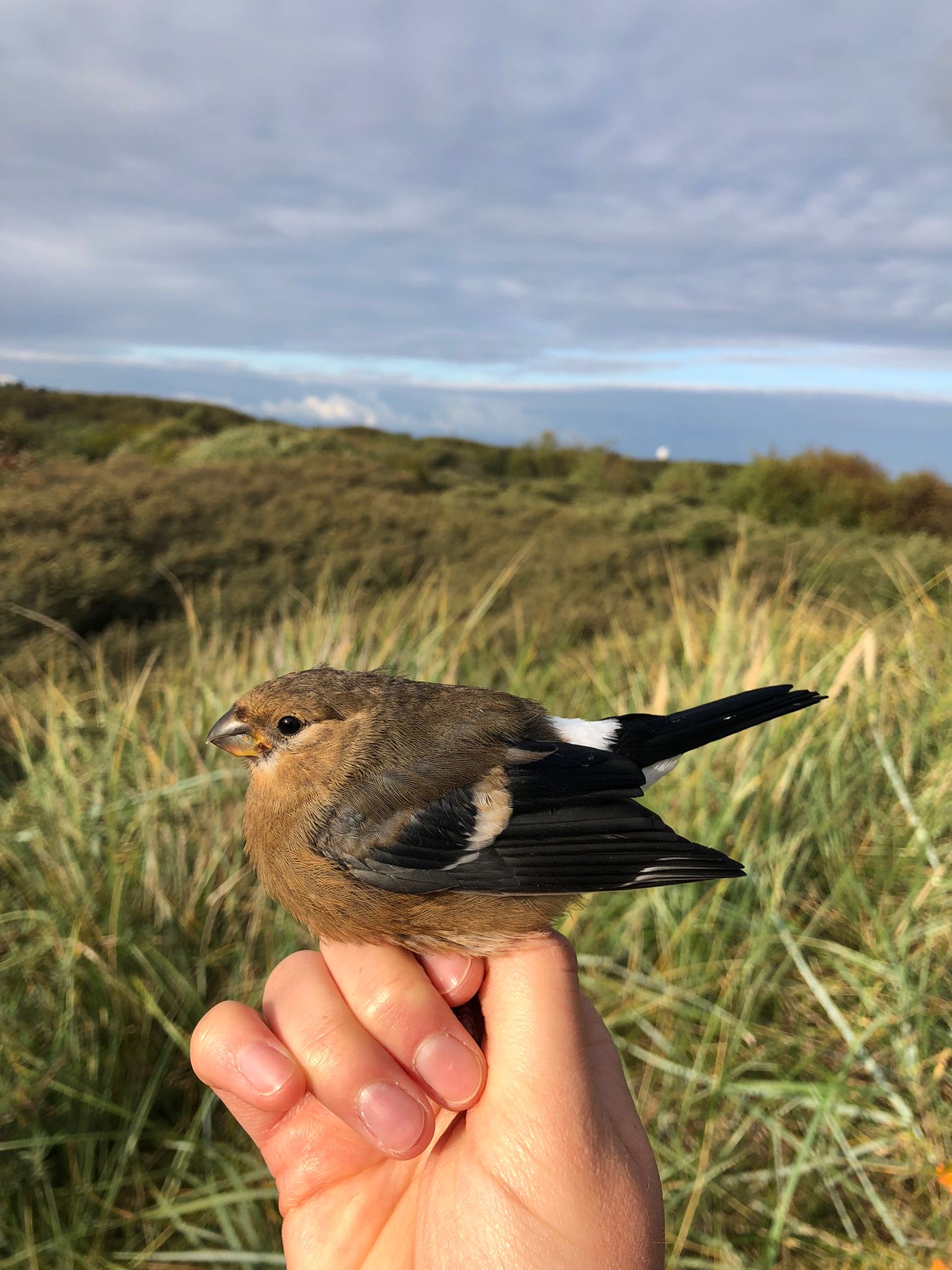 Ringmærkning – Kabeltromlen
Rørsanger – 4
Rødstjert – 3
Rødhals – 10
Munk – 3
Løvanger – 1
Jernspurv – 8
Havesanger – 1
Gulspurv – 1
Gransanger – 7
Gærdesmutte – 1
Fuglekonge – 2
Engpiber – 1
Dompap – 2
Total – 44
Folk på stationen: Simon S. Christiansen, Augustin Sticksel, Rosalina Sø Leth-Nissen, Robbie Lawler, Amelie Zeller, Thor Vincent Hansen, Angela di Pumpo, Justine Costa, Oluf Lou, Jørgen Kabel og Knud Pedersen.
Klik her for at se dagens observationer fra Dofbasen af fugle i Skagen