Her på Skagen Fuglestations blog bringes korte nyheder i dagbogsformat om hændelser på fuglestationen.

Se indlæg fra år: 2021 (229)2020 (282)2019 (304)2018 (261)2017 (247)2016 (2)(se alle)


Sea birds showing well
søndag 26. september 2021
Robbie and Angela opened the nets this morning at Kabeltromlen, Justine and Rosalia came on the first round for the ringing. They had a nice day of ringing today and got some practice with the aging of Munks and Gransangers. They were joined by Lisa and Simon to supervise the ringing. I was out observing and had a nice morning in the field.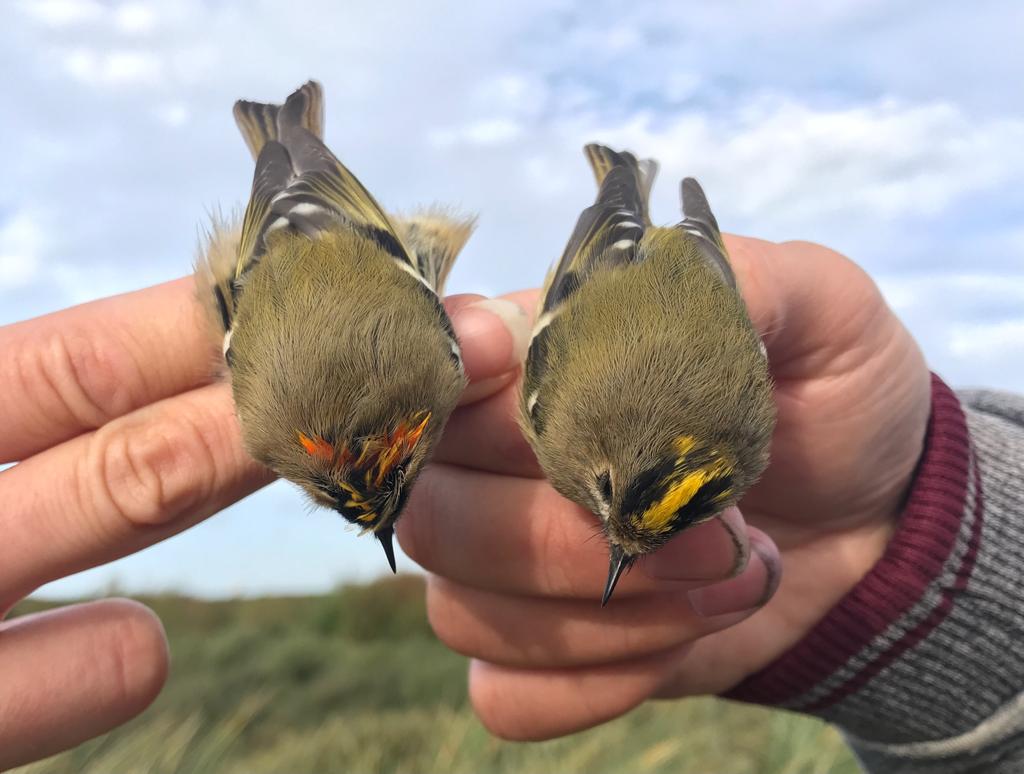 A male ( left) and female (right) Goldcrest side by side
This morning four sooty shearwaters (sotfaveret skråpe), two sabine gull (sabinemåge), one leachs storm petrel (stor stormsvale) and three Lapland bunting (lapværling) have been seen on Grenen! A really good morning for observations today. I was out for seven hours for observations and had a lot of fun birdwatching with the local birders.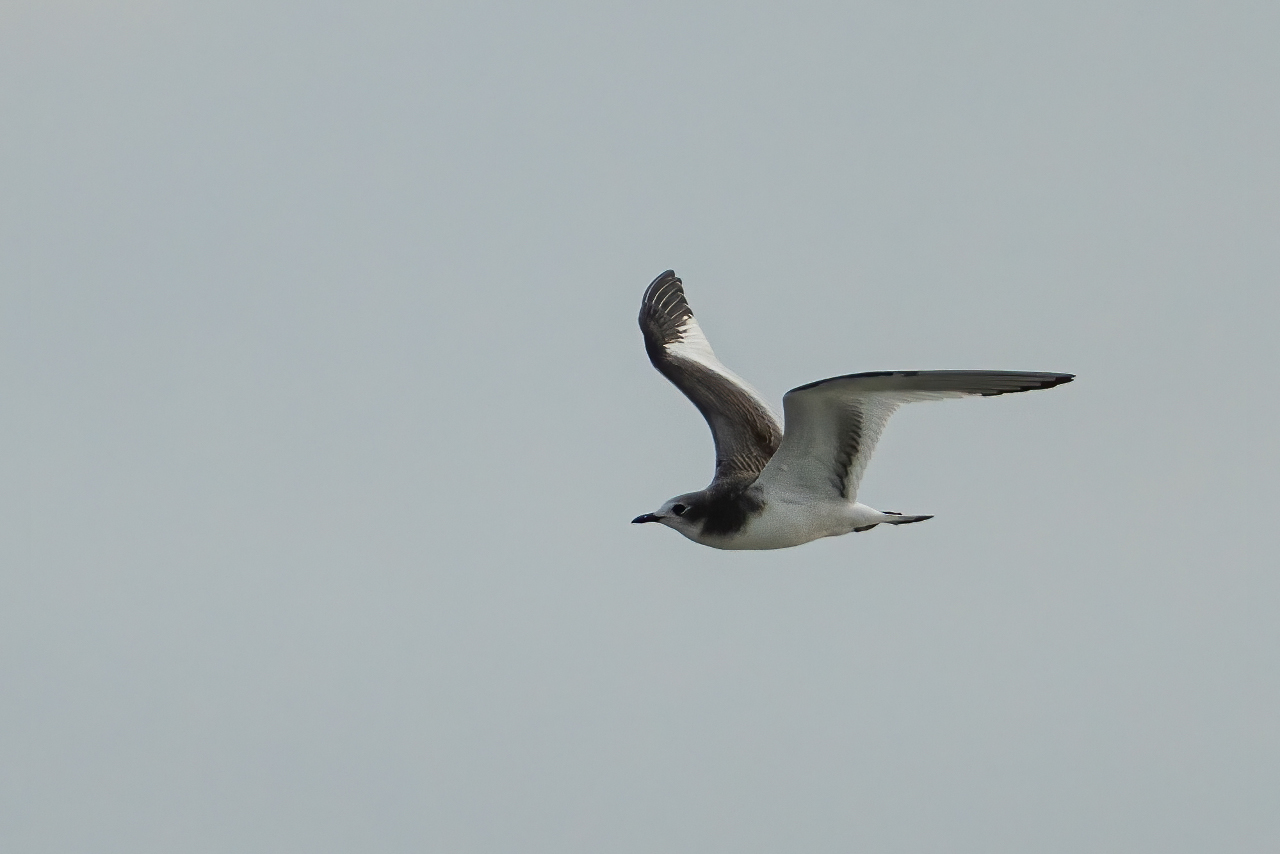 Foto: Erik Christophersen
Michael was again ringing at Jennes Sø where the Lesser redpolls (Lille gråsisken) was dominating.
In the evening the volunteers of the station, Simon and Lisa were invited for a delicious dinner at the blink restaurant at the lighthouse, and in the night myself and Lisa will go nightcatching.
Ringmærkning (Kabeltromlen)
Gransanger – 7
Fuglekonge – 5
Gærdesmutte – 5
Jernspurv – 4
Rødhals – 9
Blåmejse – 5
Munk – 7
Havesanger – 1
Lille Dompap – 1
Musvit – 1
Sangdrossel -3
Ringmærkning (Jennes Sø)
Blåmejse - 2
Musvit - 9
Gransanger - 3
Havesanger - 1
Fuglekonge 1
Gærdesmutte - 2
Jenspurv - 2
Bogfinke - 2
Lille Gråsisken - 23
Total: 93
Folk på stationen: Simon S. Christiansen, Augustin Sticksel, Rosalina Sø Leth-Nissen, Robbie Lawler, Angela Di Pumpo, Justine Costa, Knud Pedersen, Erik Christophersen, Christian Anders Jensen, Erik Christophersen, Henrik Rask, Lars Grøn, Rolf Christensen, Leona Gottschalkson, Ingo Ludwichowski og Michael Ancher.
Klik her for at se dagens observationer fra Dofbasen af fugle i Skage