Her på Skagen Fuglestations blog bringes korte nyheder i dagbogsformat om hændelser på fuglestationen.

Se indlæg fra år: 2021 (229)2020 (282)2019 (304)2018 (261)2017 (247)2016 (2)(se alle)


Great ringing day!
onsdag 6. oktober 2021
After some few ringing days, this morning I walked with Justine to World´s End 3 where we joined Knud, who welcomed us with a pretty view over two Horned Larks (Bjerglærke). Unfortunately the wind today was not very strong, which doesn´t make it the best day for migratng Seabirds. It was however a good training day to take notes and improve our bird counts and the number of passerines is better than the past days. Simon came by while we were there and he pointed at 7 Grey Wagtails (Bjergvipstjert) passing over our heads. On the other hand the ringing team consisting of Augustin, Robbie, Charlotte and Oluf was experiencing a good and great variety of birds, which is why Justine went helping them after some hours of observation. After 3 hours Knud and me decided to walki down the dunes to take notes of the ringed gulls and two hours after we were happy to see that we had found 21 rings, from Great black-backed gulls, from a Lesser black-backed gull and from Herring gulls.. that is definitely a record!
It was a pretty rich day for ringing as well, as they had 87 birds today and 15 different species. Noteworthy mentioning are the Yellow hammers (Gulspurv), the Bullfinch (Lille Dumpap), the Redpolls (Lille Gråsisken) and a Meadow pipit ( Eagpiber), but the team also heard a flock of Bearded Tits (Skægmejse) and Oluf also spotted a Rogh-legged Buzzard (Fjeldvåge). The guests, Eva & Klaus, went visiting the ringing team today and Eva, who is an art photographer, took great pictures of them while ageing and sexeing birds on the field.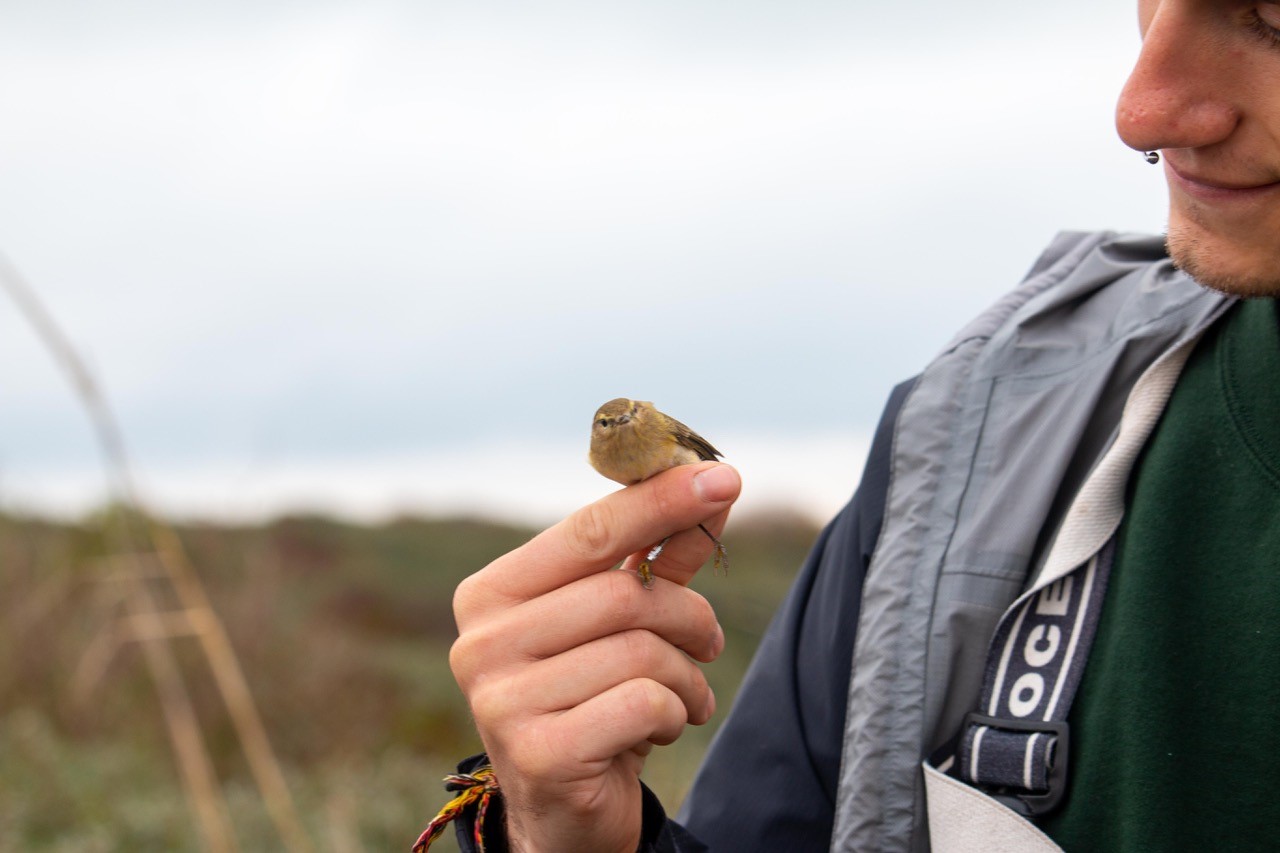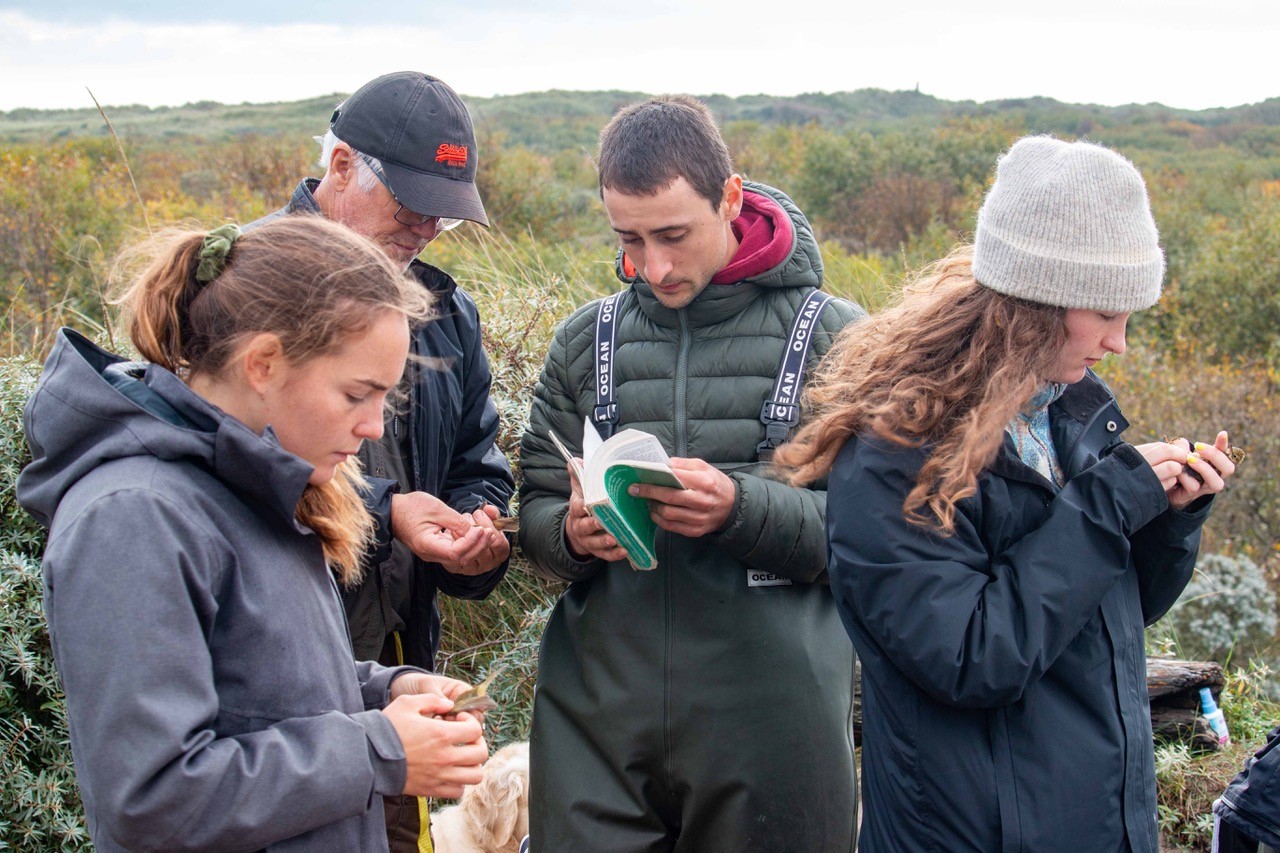 Photo: Eva Hvelplund
Since two school classes were coming to the lighthouse, Rosalina helped Simon by opening the nets in the old lighthouse garden, by extracting birds and taking care of the children which showed great interest in what Simon was teaching them. They will probably become great birdwatchers one day..fingers crossed!
The afternoon went by very quickly. We had a nice lunch, we did some data entry and tonight we will all watch a movie together before another exciting day in the field!
Ringmærkning (Kabeltromlen)
Blåmejse 20
Dompap 1
Engpiber 1
Gærdesmutte 5
Gransanger 16
Gråsisken 1
Gulspurv 1
Jernspurv 1
Kvækerfinke 2
Munk 9
Rødhals 11
Musvit 1
Rødstjert 1
Rørsanger 2
Rørspurv 3
Sangdrossel 2
Ringmærkning (Fyrhaven)
Gransanger 1
Rødhals 3
Gærdesmutte 1
Rødstjert 1
Munk 1
Total: 84
Folk på stationen: Simon S. Christiansen, Augustin Sticksel, Rosalina Sø Leth-Nissen, Robbie Lawler, Angela Di Pumpo, Justine Costa, Charlotte Stewart, Knud Pedersen, Oluf Lou, Jørn Kabel og Eva & Klaus.
Klik her for at se dagens observationer fra DOF basen af fugle i Skagen