Her på Skagen Fuglestations blog bringes korte nyheder i dagbogsformat om hændelser på fuglestationen.

Se indlæg fra år: 2021 (274)2020 (282)2019 (304)2018 (261)2017 (247)2016 (2)(se alle)


Parrot Crossbills and strong wind
torsdag 14. oktober 2021
Due to the strong wind today, we could not go ringing but instead we went for a walk with Line, who is an intern here at the Observatory, and showed her some birds feeding in the trees such as Bramblings (Kvækefinke), Siskins (Grønsisken) and Chaffinches (Bogfinke). We then joined Augustin who went observing with Rolf Chrestensen and Henrik Rask at Wolrd´s End 1. Despite the unideal conditions, they saw 3 flocs of Parrot Crossbills (Stor Korsnæb) and some Velvet Scoter (Fløjlsand). When we were heading home we saw a seal chilling on the bunker with some Eiders (Ederfugle) and that was really nice! Rosalina walked a lot today in the search for wook to carve, but couldn´t find any to bring home, but she bought some really nice watercolours and enjoyed a yummy cake at the local bakery.
Once back home, we had a lovely lunch together and then we cleaned a bit, entered and checked data and fixed some boxes who are ready for the next ringing days!
Simon had a good tour today at Blåvand for Fugle for alle and Lisa joined us tonight for dinner, which was very lovely. Justine cooked a delicious gratin of cauliflower and Kirsten was so kind to bring some cinnamon rolls for us to share.. thank you very much!
We all hope that the next days will be good for some more field work!!!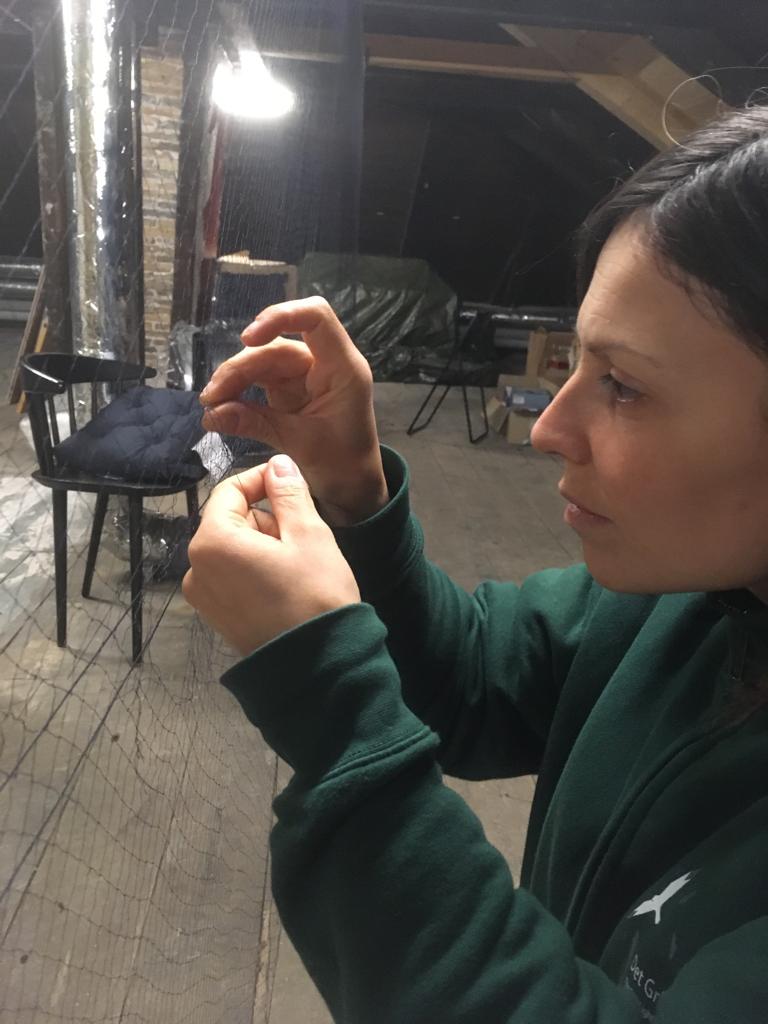 Folk på stationen: Simon S. Christiansen, Augustin Sticksel, Rosalina Sø Leth-Nissen, Robbie Lawler, Angela Di Pumpo, Justine Costa, Knud Pedersen, Kirsten Bregn og Line.
Klik her for at se dagens observationer fra DOF basen af fugle i Skagen