Her på Skagen Fuglestations blog bringes korte nyheder i dagbogsformat om hændelser på fuglestationen.

Se indlæg fra år: 2021 (274)2020 (282)2019 (304)2018 (261)2017 (247)2016 (2)(se alle)


The sea provides
fredag 19. november 2021
The high winds today meant we were unable to try and open the nets in the lighthouse garden. The winds didn't weren't enough to stop observations from a bunker near Skagen camping though. Whilst there were very few birds overall there were many Long-tailed ducks, Red-Breasted Mergansers, and an Oystercatcher. The afternoon was largely filled with admin tasks, with more net fixing so the Spring team has a selection of fixed nets ready to go.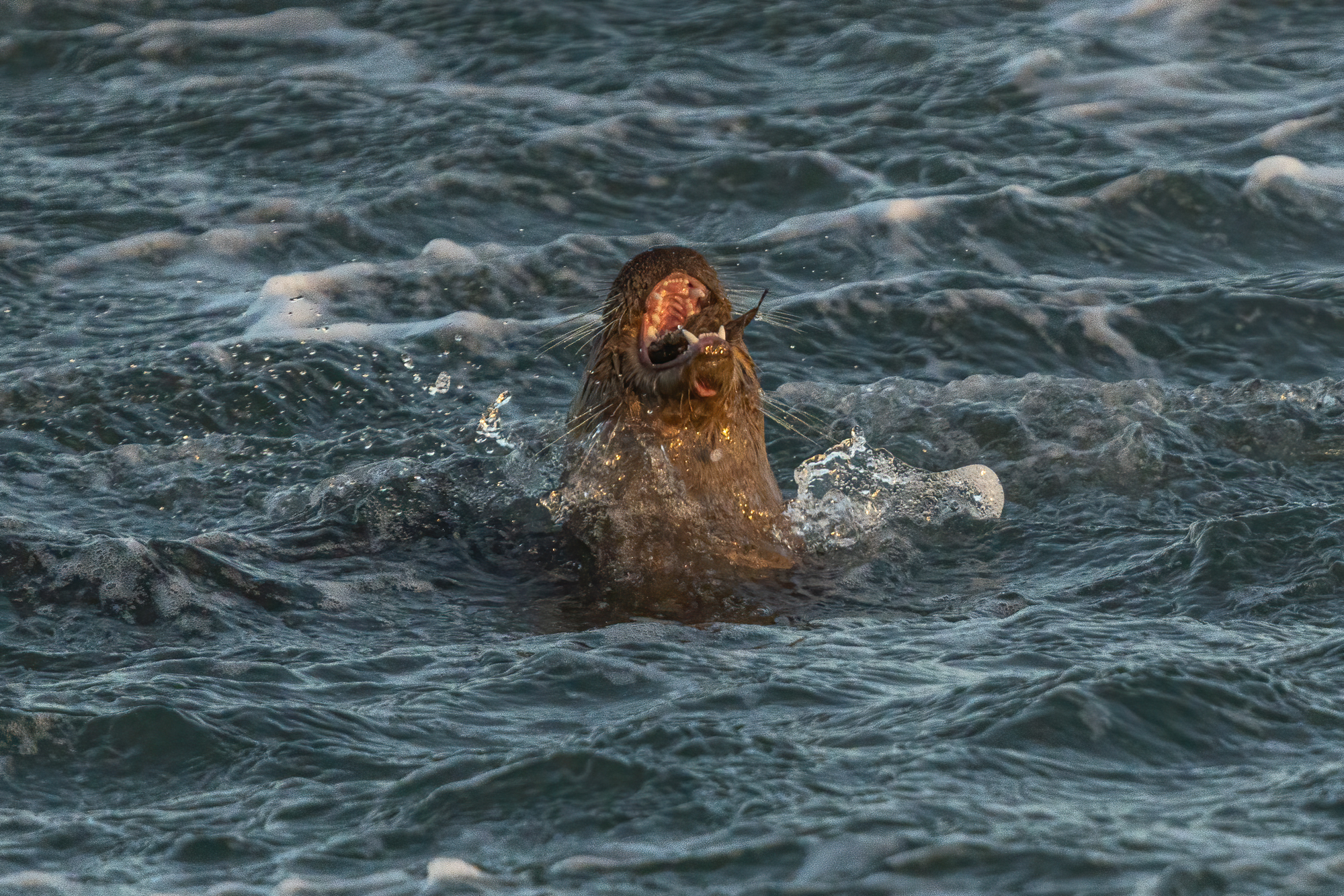 Credit: Erik Christophersen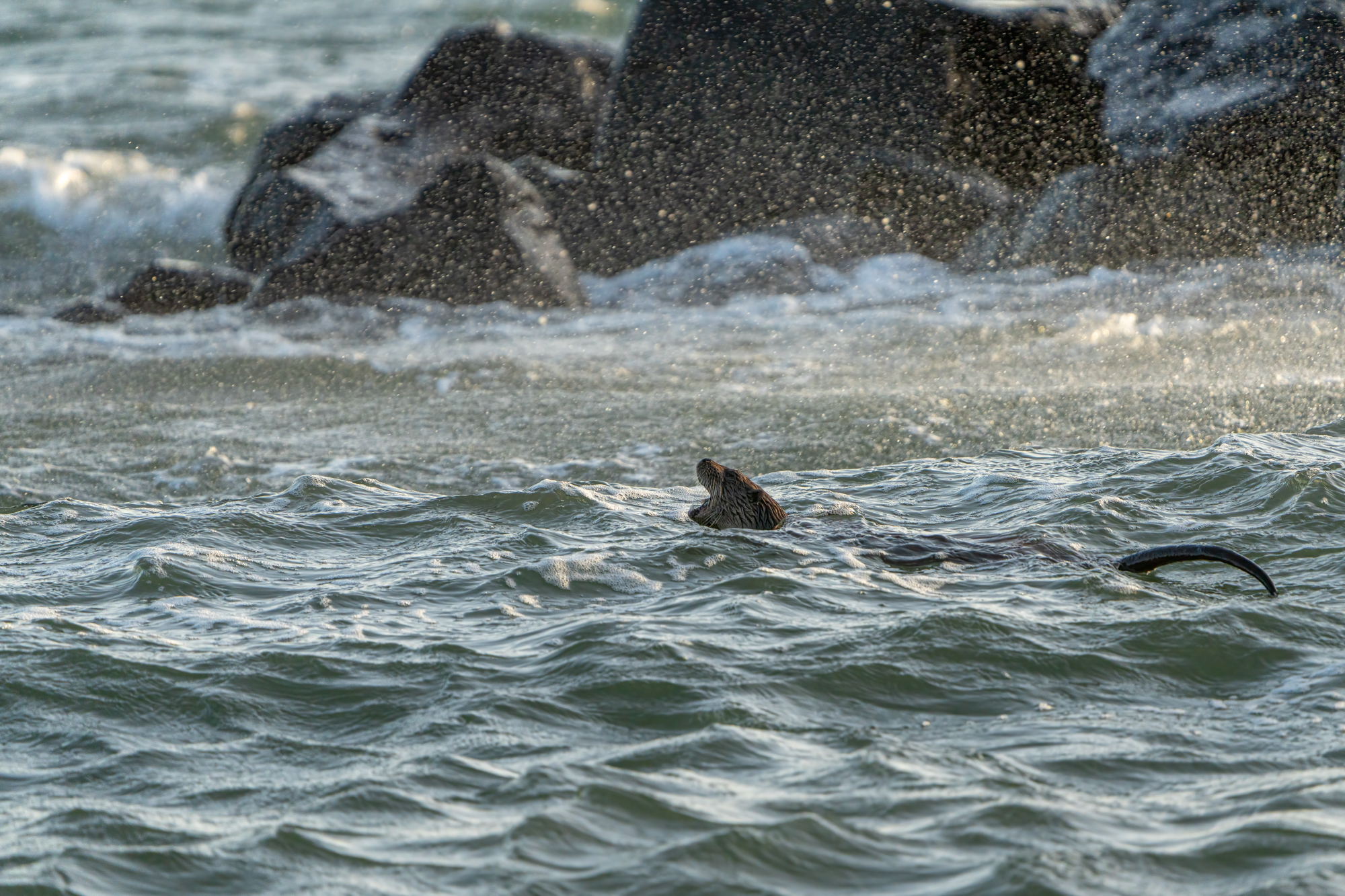 Credit: Erik Christophersen
There was some excitement to be found outside the avian world today; on my afternoon walk, I found an Otter in one of the inlets just in front of the lighthouse. I saw it diving and assumed it was a large duck species at first, how wrong was I. Simon has never seen an living otter here in Skagen, so it wasn't just the volunteers who were happy today. We were treated with great views of it feeding, fingers crossed it continues it stays around.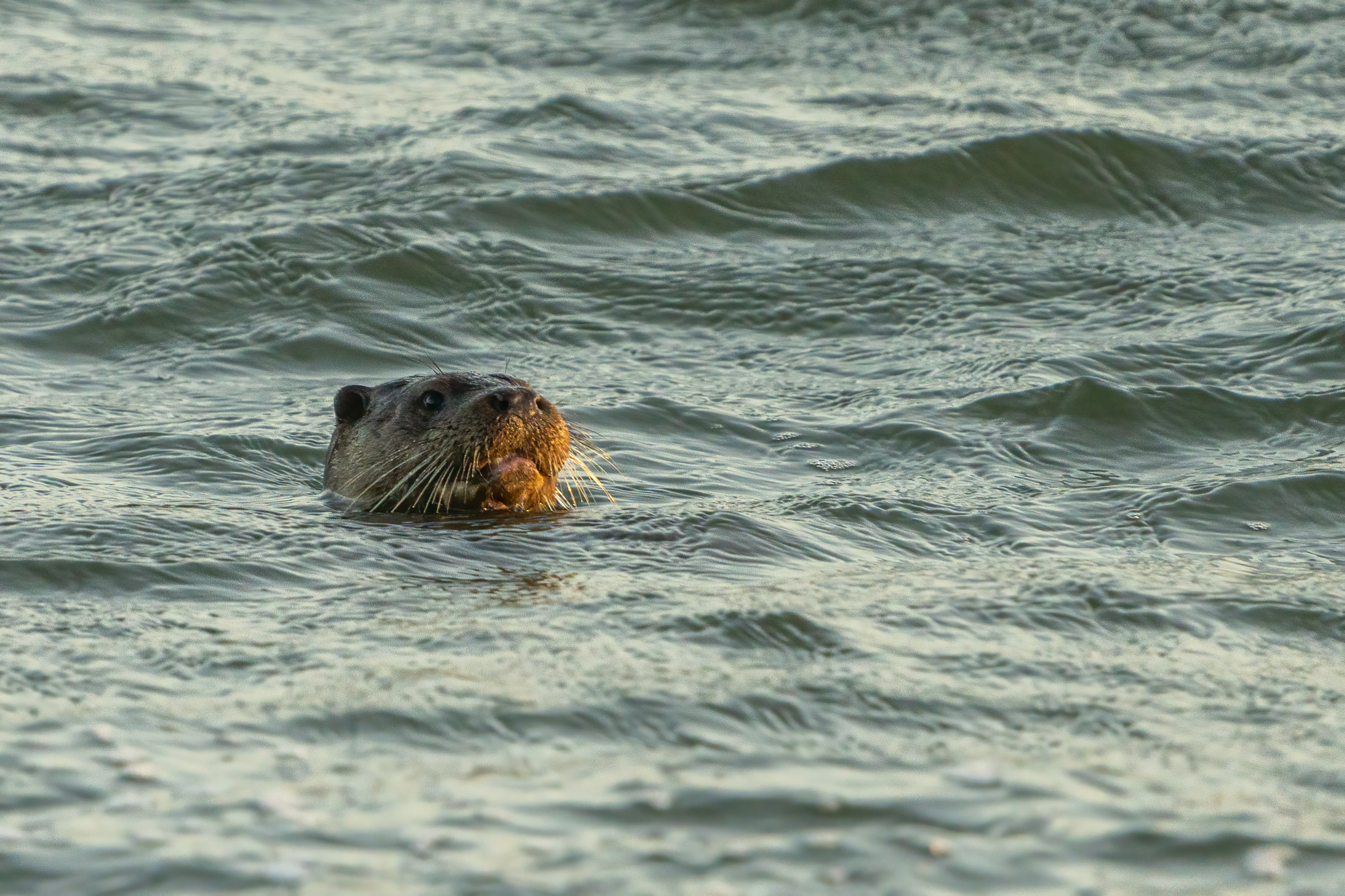 The excitement continued into the night as we headed out night catching. We managed to find a Cormorant on the beach on the way to Kattegat Bunker, and with some light footsteps on the stony beach, we got close enough for Amadine to get it in the net. Upon our returns to the observatory, we noticed it had some fishing line tangled around its mouth and neck, which we freed it of before rining and returning it to the beach. The feisty bird got a few bites in with its sharp bill, which combined with its excrement to truly sully the lab.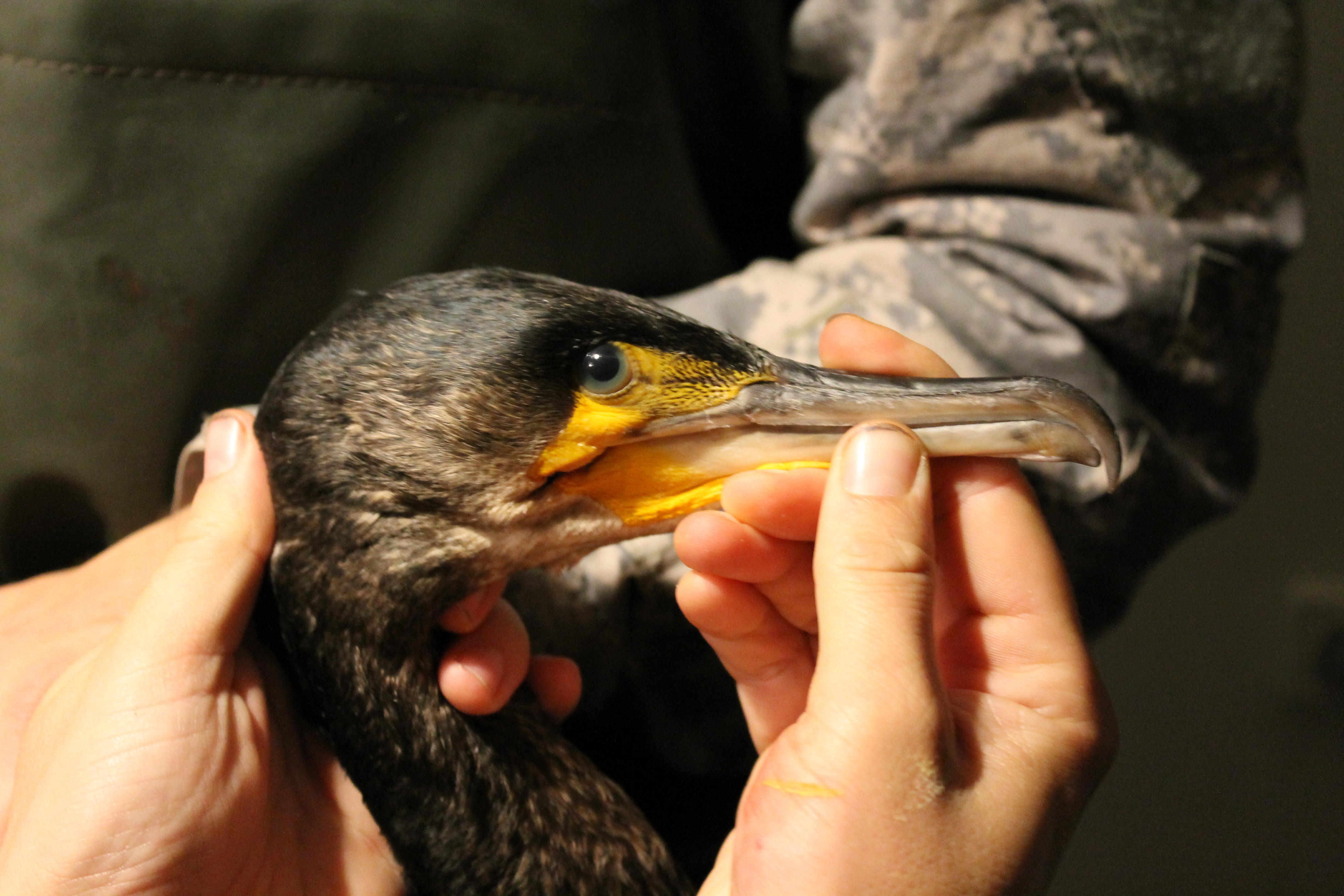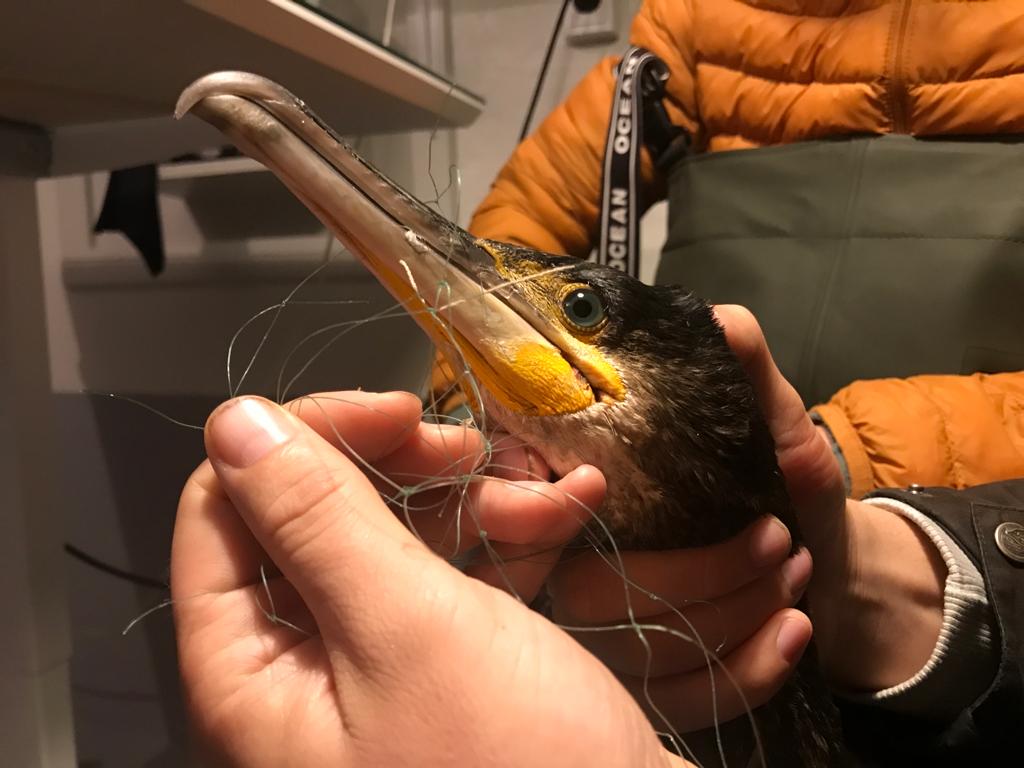 We untangled the fishing strings from the Comorant (Skarv). Wonder if it knew how lucky it was to be freed fom this?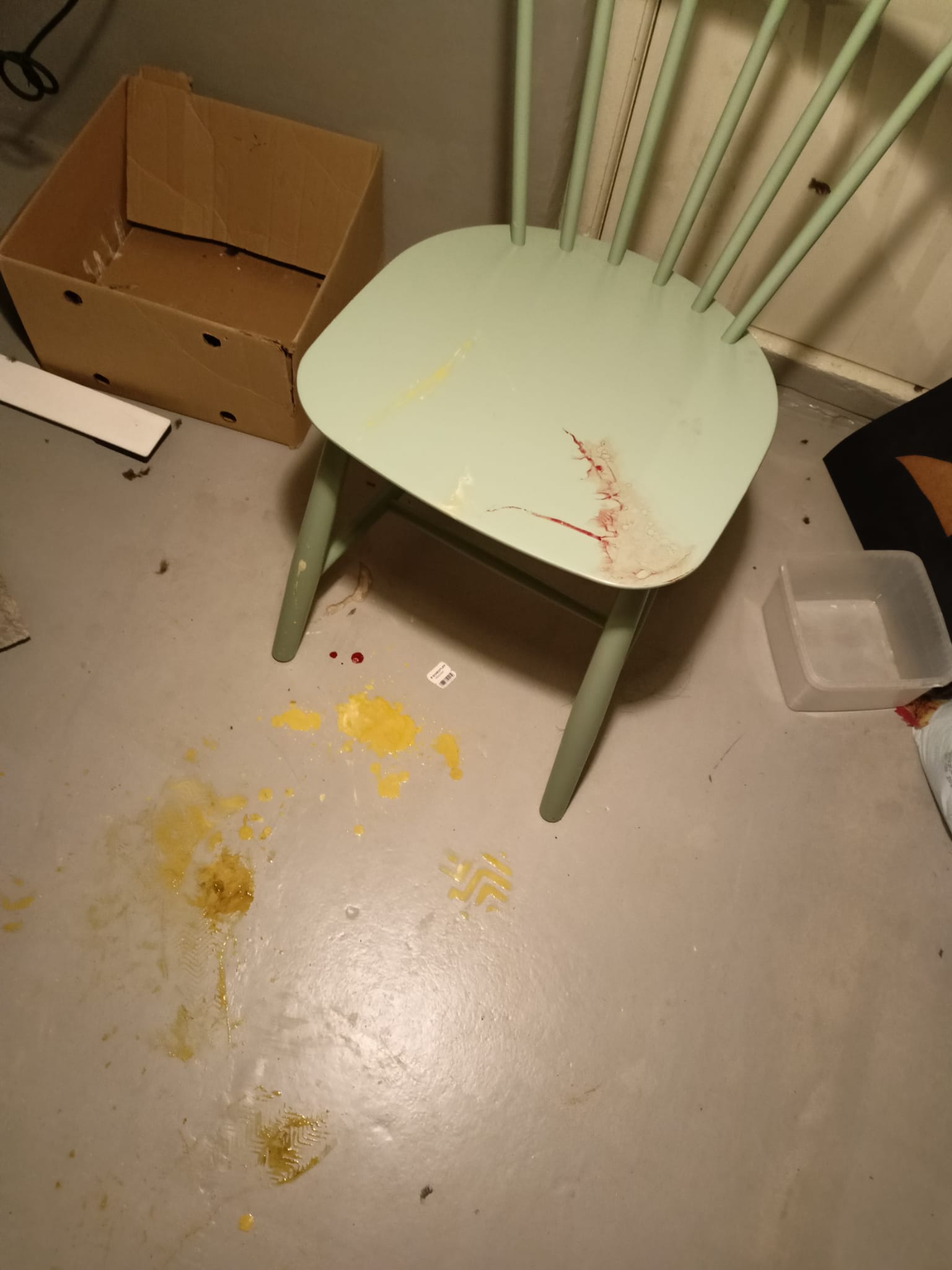 The blood on the chair is from Amandines hand who got to feel the strength of the birds bill...
Ringmærkning (Grenen)
Skarv - 1
Folk på stationen: Simon S. Christiansen, Rosalina Sø Leth-Nissen, Robbie Lawler, Angela Di Pumpo, Justine Costa, og Amandine Dore.
Klik her for at se dagens observationer fra DOF basen af fugle i Skagen