Her på Skagen Fuglestations blog bringes korte nyheder i dagbogsformat om hændelser på fuglestationen.

Se indlæg fra år: 2021 (274)2020 (282)2019 (304)2018 (261)2017 (247)2016 (2)(se alle)


Still trying to catch the Purple sandpiper... and Sanderlings
torsdag 25. november 2021
Yesterday evening, we all enjoyed a very nice "Julefrokost" with a full table of traditional danish food, some schnaps and beers and a very tasty apple crumble for dessert. Jørgen, Oluf and Knud had joined us for this evening and it was very nice to have them.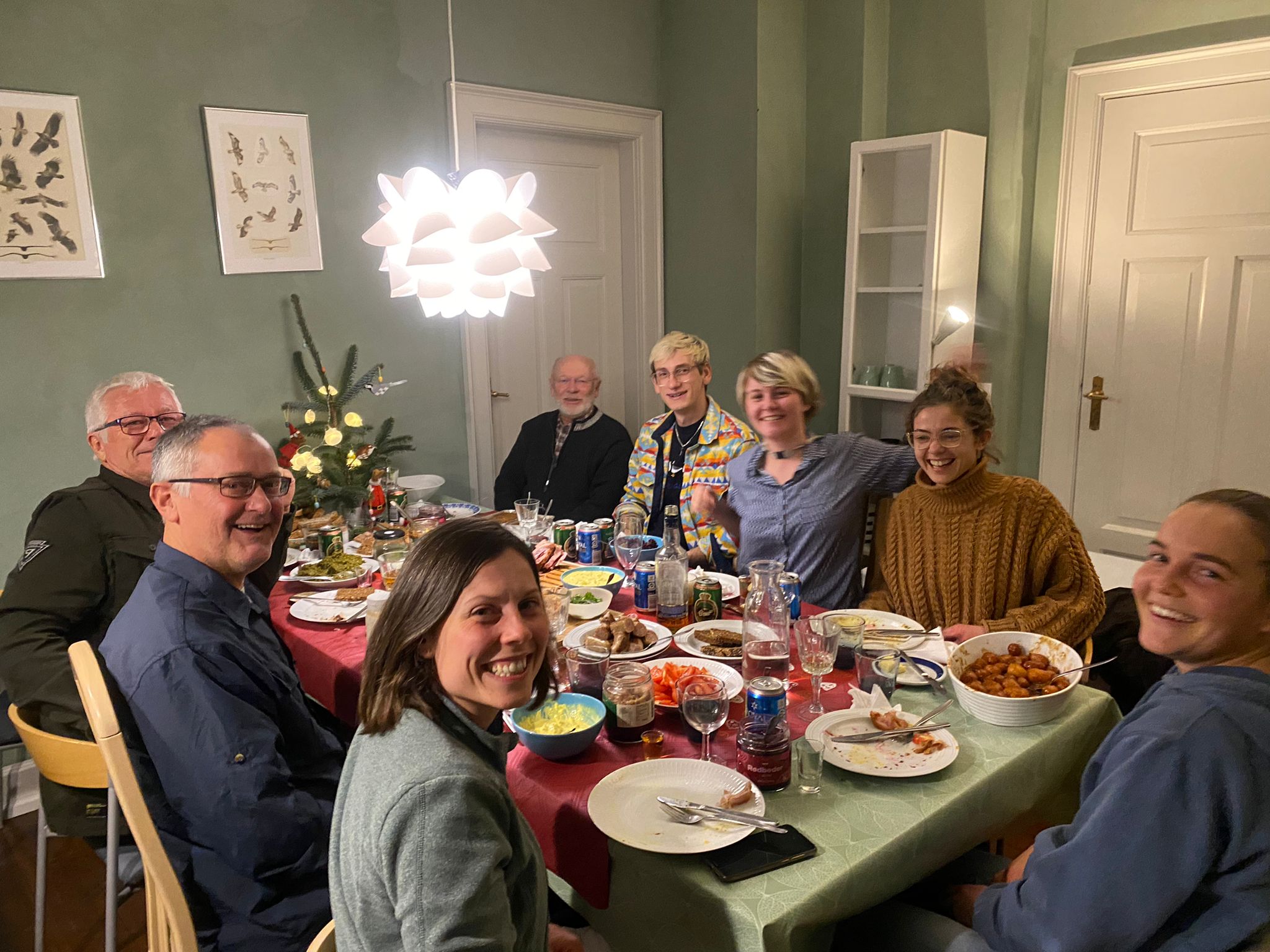 This morning, we had a bit of a sleep in and then went on with the daily activities.

I left early to set up the whoosch net on the beach, close to Kattegat bunker, to trial to catch some Sanderlings (Sandløber). When I arrived there, there was a flock of around 20 Sanderlings, and, surprisingly, a Turnstone (Stenvender) among them. Unfortunately, after a few hours of waiting, I did not catch any Sanderlings, even though they stayed and fed not far from the trap.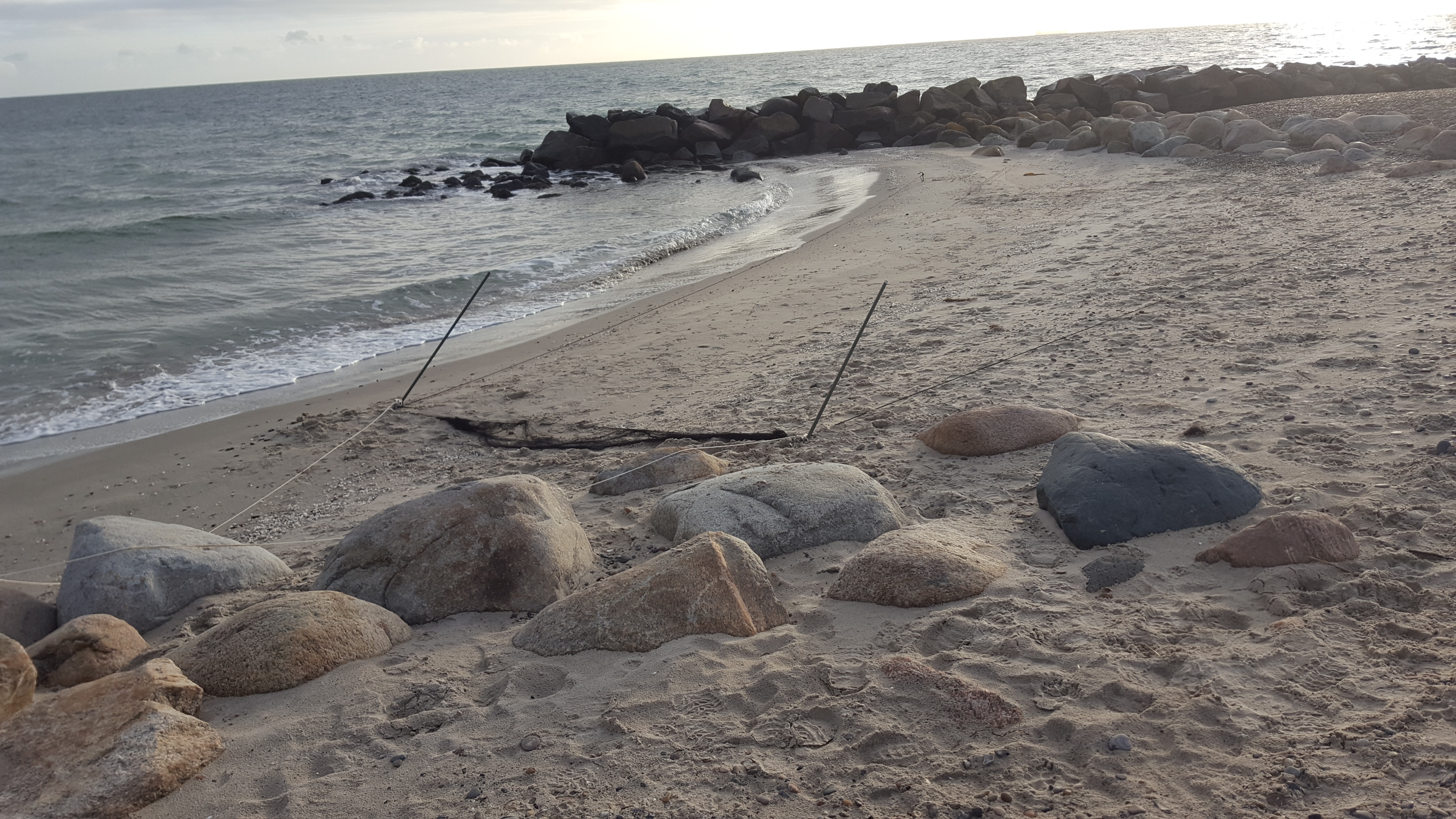 Robbie went observing at the End of the World 3, and stopped a few minutes where I was sitting waiting for the sanderlings. When a couple of Sanderlings flew off, they were joined by a small, darker-colored wader, which was the Purple sandpiper (Sortgrå ryle) that Robbie had been observing for several days around the beach.

Robbie then left for Grenen tip, as there was a high amount of gulls there. He was hoping to find a rare gull among them, but there wasn't any.

Angela and Justine opened the nets in the garden but had to close them because of the intermittent rain. They did some net sewing meanwhile and later went for a walk around the beach and Ellerkrattet, where they observed a large flock of siskins (Grønsisken).

We then all gathered for lunch and tried again the garden nets without success.

It was also Justine's last day at the station and she left us at the beginning of the afternoon... We wish her a nice trip back to France and hope she will come back to visit Skagen soon!

The afternoon was filled with diverse tasks, including net sawing, some pictures sorting, attic cleaning, etc... Mads Oddetshede came to the station for a meeting with Simon in the afternoon for a couple of hours.

Just before the sun sets, Angela, Robbie and Simon went out to try to find and catch the Purple sandpiper. They found it on the way back to the lighthouse, but couldn't catch it...
Klik her for at se dagens observationer fra DOF-basen af fugle i Skagen
Folk på stationen: Simon S. Christiansen, Rosalina Sø Leth-Nissen, Robbie Lawler, Angela Di Pumpo, Justine Costa, Amandine Dore, Mads Oddershede