Her på Skagen Fuglestations blog bringes korte nyheder i dagbogsformat om hændelser på fuglestationen.

Se indlæg fra år: 2022 (131)2021 (279)2020 (282)2019 (304)2018 (261)2017 (247)2016 (2)(se alle)


Aquila Appearances, next chapter!
mandag 23. maj 2022
In the veeeery early morning, by now the sun rises at quarter to 4, Hanelie and Alice set out to open the nets at Kabeltromlen. Together with Manuel, a sunny, beautiful day awaited them with some nice birds, but overall no great numbers. A male Grey Wagtail Bjergvipstjert was the last bird today and was really nice to watch. Otherwise a few Garden Warbler Havesanger flew into the net again and also a Great Tit Musvit, very defensible as usual. A Pirol sang its song close to the ringing site which is always nice to hear and gives a proper feeling of summer.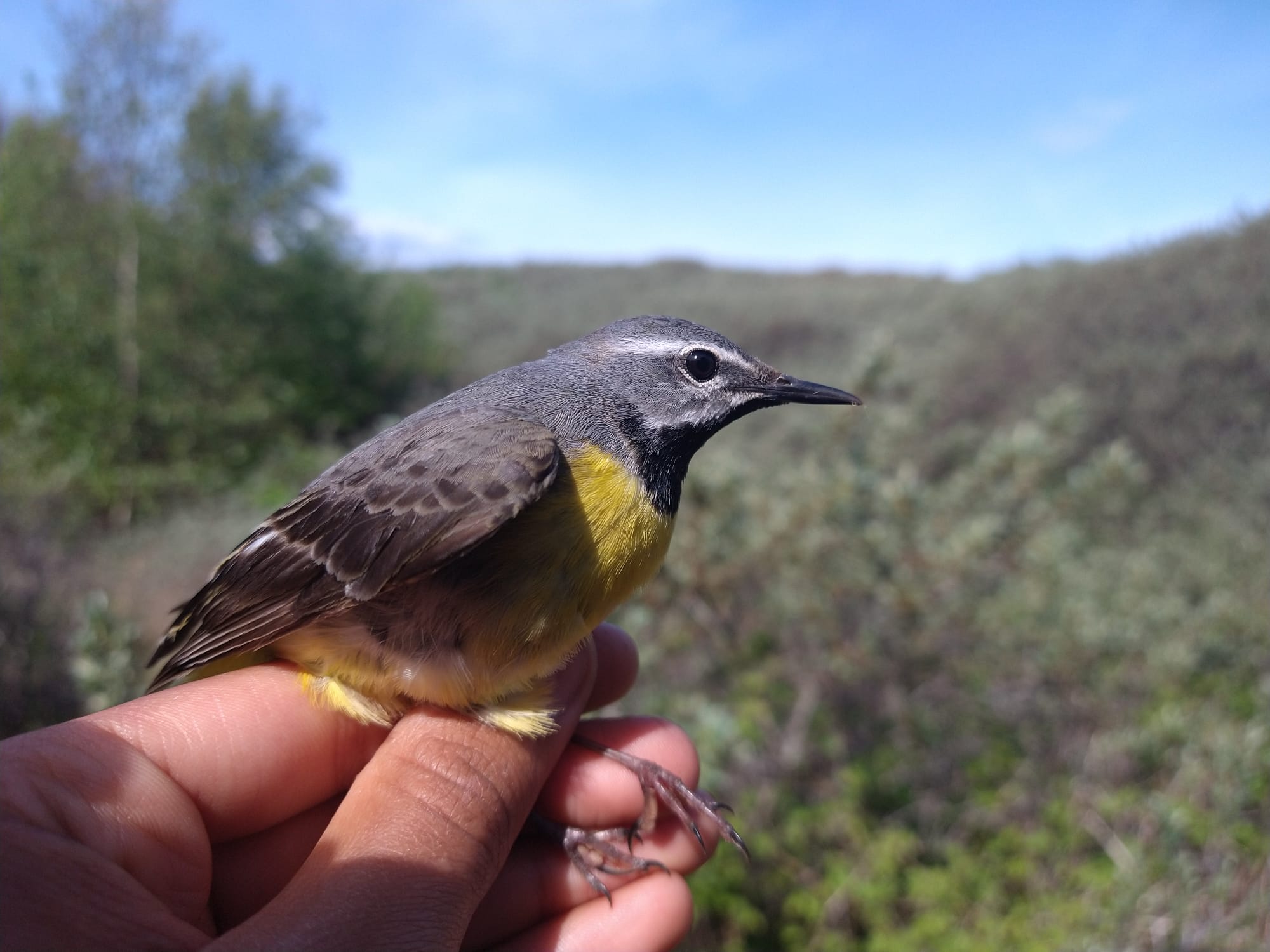 After 7 hours the three of them returned to the station, while Leona and Robbe had already left for the laser shoot at World's End 2. Jesper, meanwhile, was on duty in front of the radar screen and together they tried to track birds. However, many birds of prey did not make it to the top, but turned away before they did.
A bit unfortunate, because as expected these days promise a lot and today there were again some great eagles on the way: the probably same Bonelli's Eagle Høgeørn as last year made a great appearance over Saftevandsbakken and then turned off so that Hanelie, Alice and Manuel could still see the bird over Hulsig Hede. Stunner! Two Lesser Spotted Eagles Lille Skrigeørn were an excellent addition. Without the great support of Jørgen and Eric it would not have been possible for us to see these amazing birds, tusen takk :-)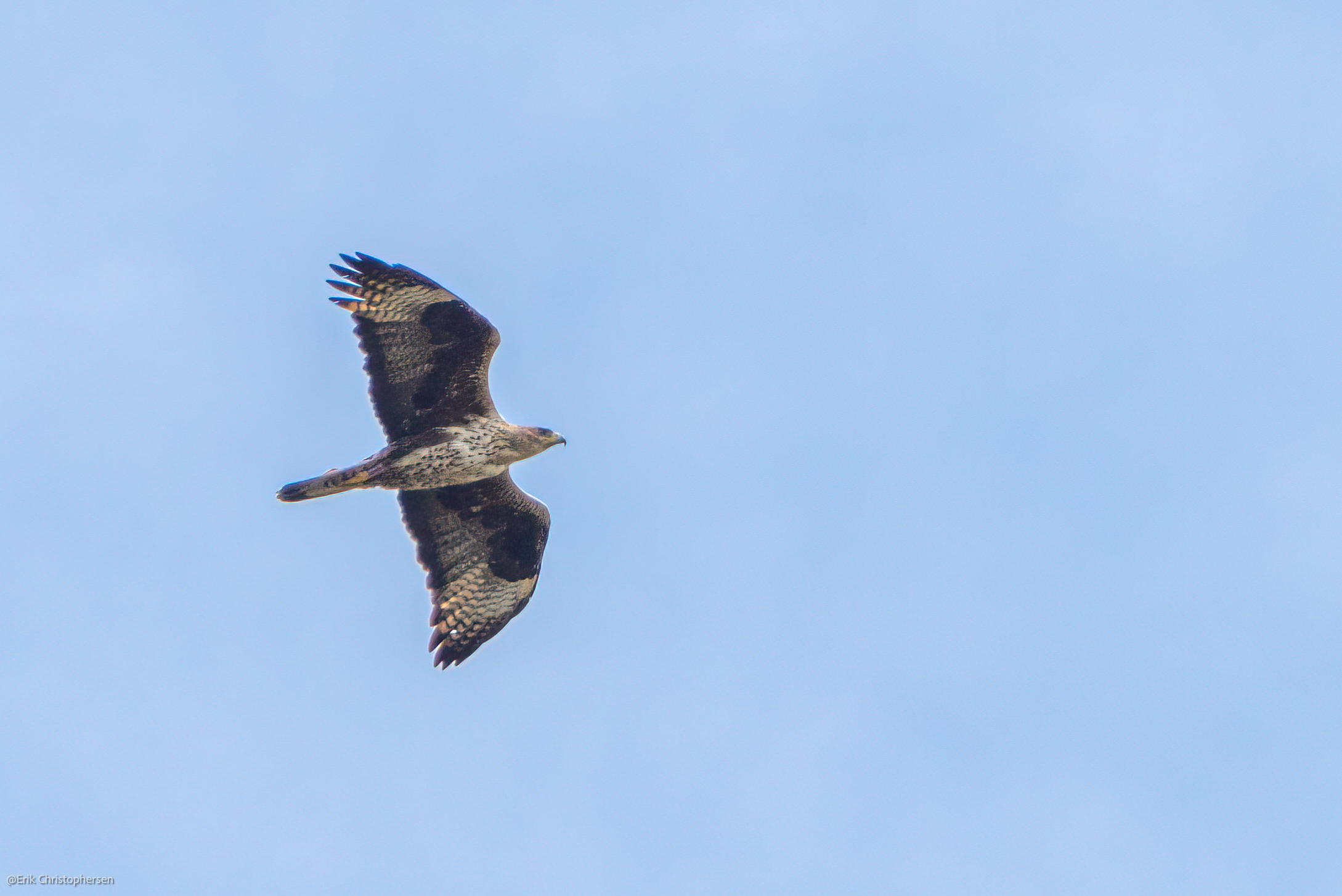 Høgeørn by Eric Christophersen
Visitors from Lista Wetland Center and Fasund Municipality from Norway visited the station and exchanged views with Simon on various aspects of working in a Bird Observatory.
In the evening we had a great dinner with the whole Lighthouse crew, cooked by the Nature Agency team. At the Birders Club we had fantastic risotto and delicious dessert. Takk for mad! It's really a good idea to get together regularly in this big group and get to know the faces and stories. Rain and strong winds from the south are forecast for tomorrow, so we'll see if that brings us birds. In any case, there won't be much fieldwork. It remains exciting!
People: Simon S. Christiansen, Hanelie Sidhu, Alice Scalzo, Manuel Tacke, Leona Gottschalkson, Robbe Cool, Eric Christophersen, Jørgen Kabel, our guests Marianne and Kurt