Her på Skagen Fuglestations blog bringes korte nyheder i dagbogsformat om hændelser på fuglestationen.

Se indlæg fra år: 2022 (131)2021 (279)2020 (282)2019 (304)2018 (261)2017 (247)2016 (2)(se alle)


The wind has changed!
tirsdag 24. maj 2022
Good evening everyone!
The day started very winding today and soon it also started to rain and so we stayed indoors this morning without ringing and observing. However, we did get a few cello calls, for example, Orcas "Spækhugger" were sighted this morning, as well as a Purple Sandpiper "Sortgrå Ryle" and a Rosefinch "Karmindompap". Sigrid Andersen, the director of DOF, came to visit this morning, she had been outside in the wind before, unlike us. Simon also had a tour with school classes from the Frejlev Skole later this morning. Unfortunately all inside because of the rain.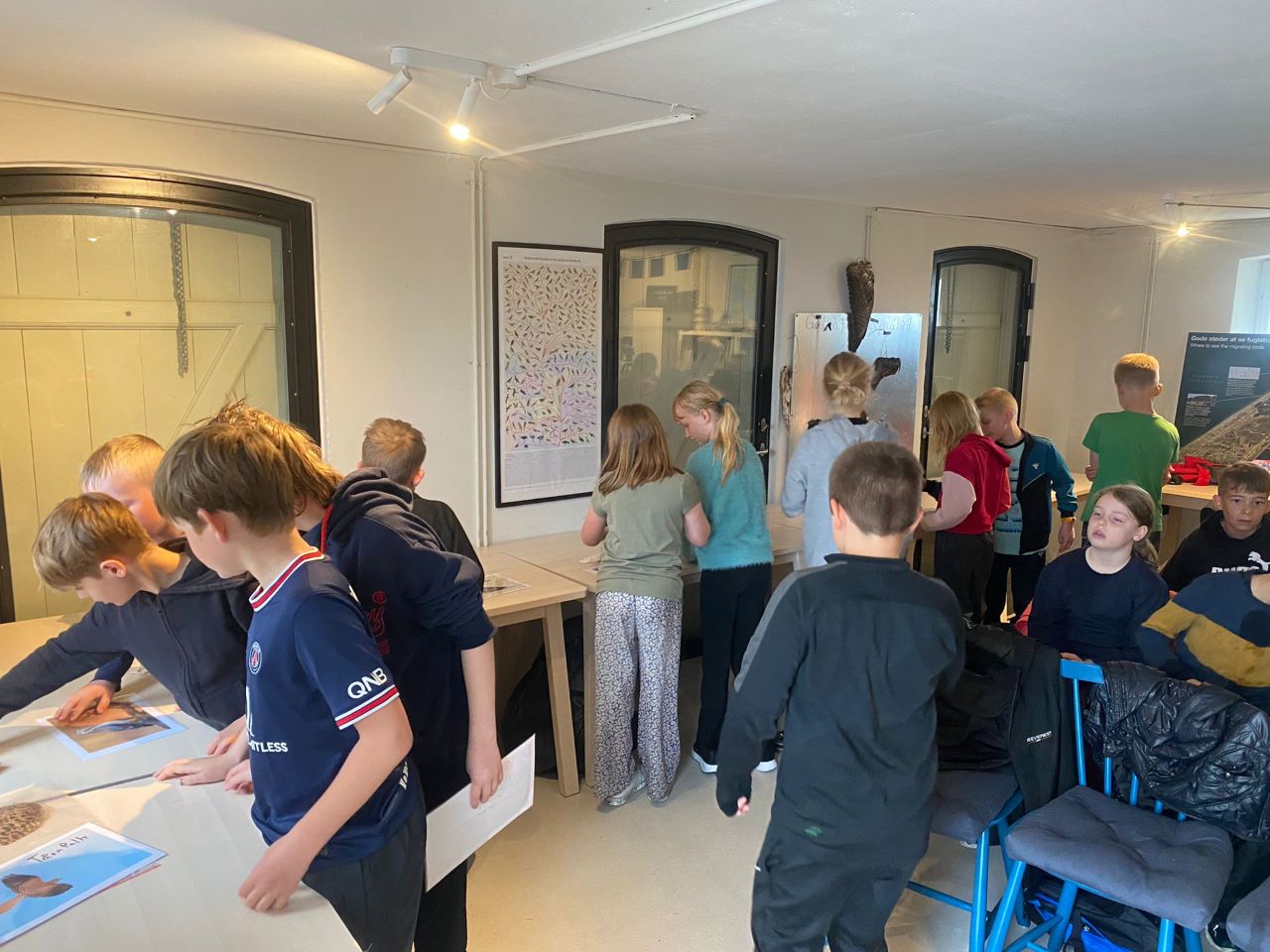 Meanwhile, we did Data Entry and Alice did some drawings, Leona said goodbye to her parents who will continue exploring Denmark and afterwards, she went for a long walk. She saw a female Red-backed Shrike "Rødrygget Tornskade" on her walk, which was very cool. After Simon had finished his tour we soon checked all the ringing sheets. A Blyth's Warbler "Buskrørsanger" was heard singing at Kabletromle and Simon, Lisa and Manuel went to see it. Manuel heard it singing and saw it for about half a second, Lisa and Simon did not have success this time, but anyway, we'll have it in a net tomorrow! I hope my fortune-telling abilities come true, that would be really great and it's time for a rarity in the nets, don't you think so? Manuel also went to the cormorant lake where he met Simon again. Robbe and I meanwhile set off in the other direction, heading to Gyvelstien, actually to look for eatable plants. But in the end we ended up in the forest and dunes nearby, looking at plants and birds and it was a nice walk, at a different location for a change, because we had never really been around here before. We also listened to the many birds in the forest: there were Wood Warblers "Skovsanger", Robins "Rødhals", Willow Warblers "Løvsanger", Chaffinches "Bogfinke", Chiffchaffs "Gransanger", Blackcaps "Munk" and more in the open field we saw nice Stonechats "Sortstubet Bynkefugl" and Tree Pipits "Skovpiber".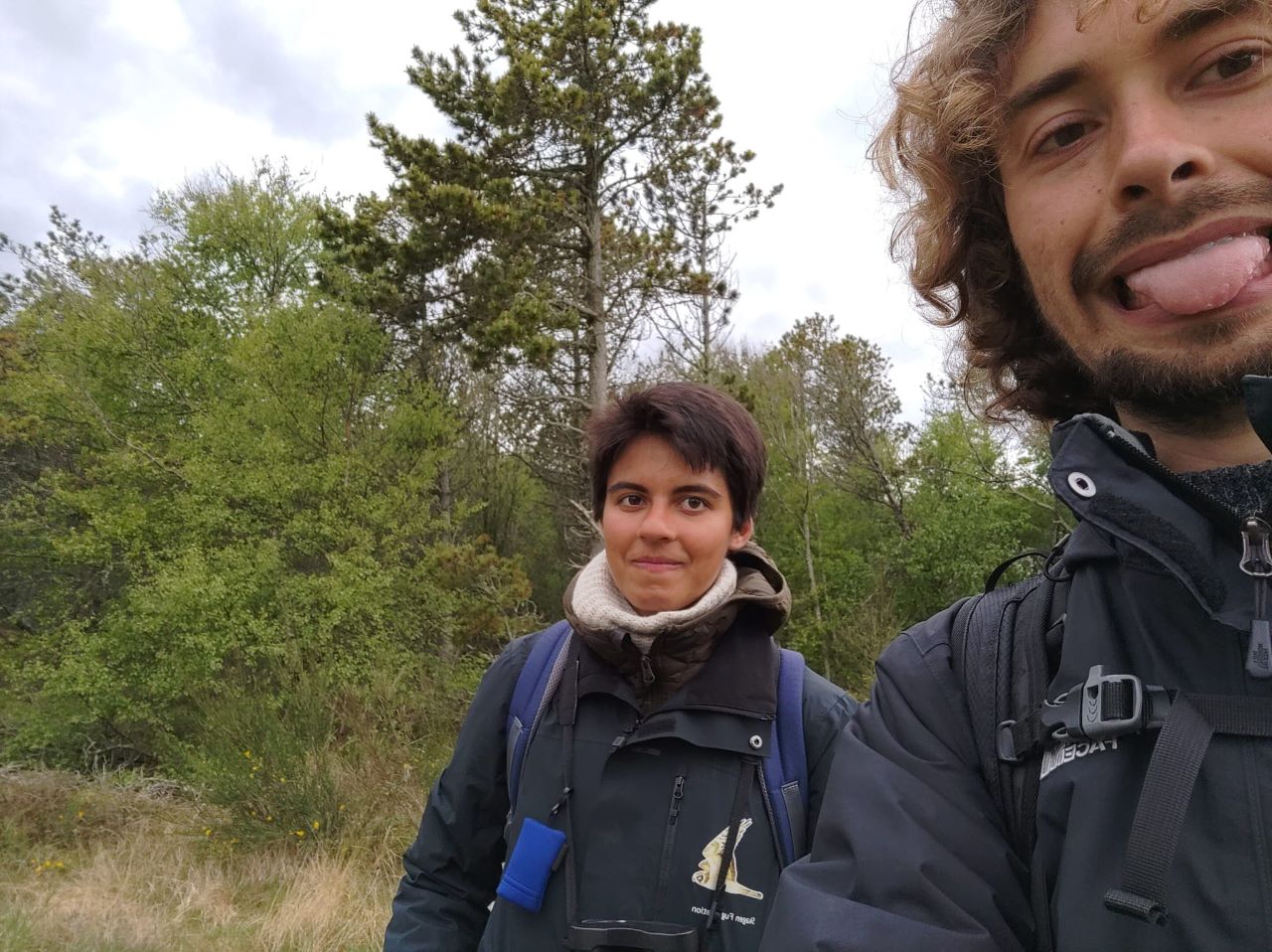 By the time we got home, Alice had already started cooking. The wind changed today and will change again until tomorrow morning. So maybe that means new birds in the nets for us?
Let`s hope so, have a good night,
Hanelie
Today's observations in Dofbasen from observers in the area
summary of the raptors in Skagen of today
PS: Manuel finished checking the night recording from 30.04. to 01.05.2022! You can see it here: NocMig 30.04.-01.05.2022
People: Simon S. Christiansen, Hanelie Sidhu, Alice Scalzo, Manuel Tacke, Leona Gottschalkson, Robbe Cool, Lisa Vergin, Sigrid Andersen, our guests Marianne and Kurt