Her på Skagen Fuglestations blog bringes korte nyheder i dagbogsformat om hændelser på fuglestationen.

Se indlæg fra år: 2022 (131)2021 (279)2020 (282)2019 (304)2018 (261)2017 (247)2016 (2)(se alle)


Today is Tuesday (I have no inspiration for titles sorry ;)
tirsdag 14. juni 2022
It was to windy this morning to allow us to open the nets, so we went out for observations and laser shooting. Leona and Megan were the first ones out, and were replaced later by Hanelie and I. Migration is always very slow these days, but there were still a few Scoters (Sortand) moving and a lot of Gannets (Sule) roosting. We also enjoyed the show off two Artic skuas (Almindelig Kjove) flying around and pursuing a few gulls or terns. Our guests joined us there for some time, we could show them a few birds and our laser binoculars.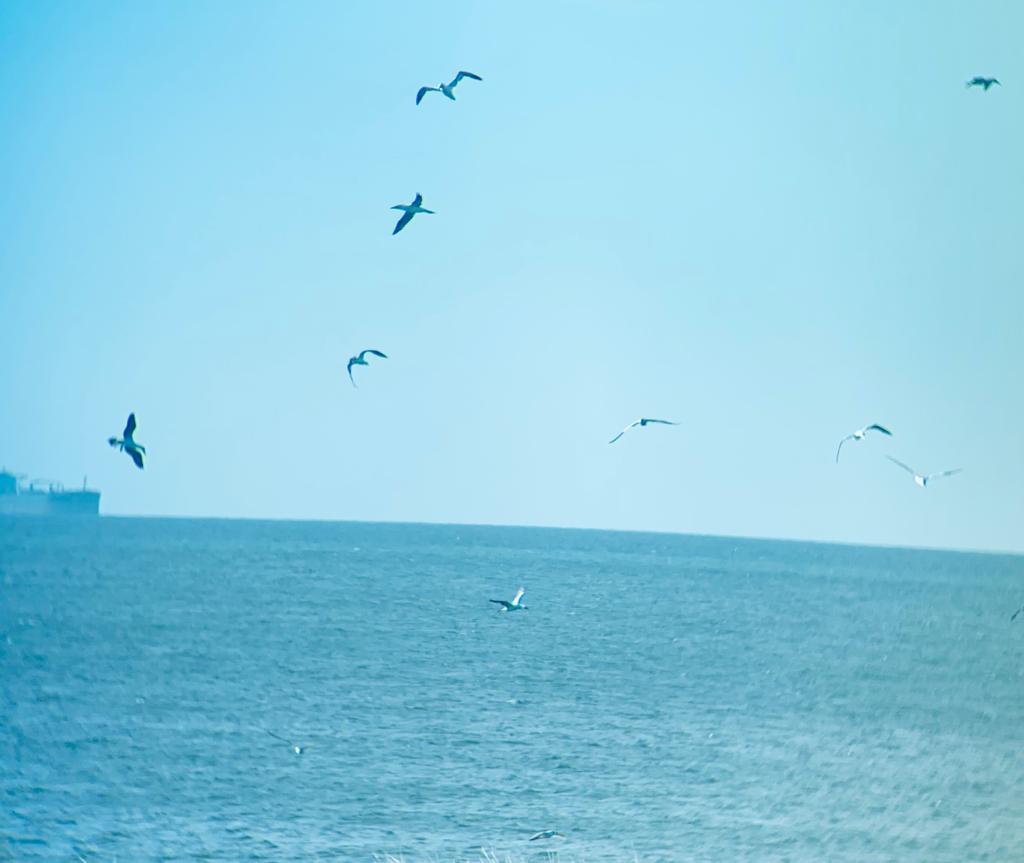 Then we all divided on different tasks, Megan is preparing a paper for new volunteers to help them preparing their stay here. Hanelie worked on the picture archive, and I am working on a few applications.
In the afternoon we divided in two teams, with the same objective : preparing and installing some new nets. Hanelie and Megan went to Kabletromle while Leona and I went to the old light house garden. On both sides we managed to put up two nets.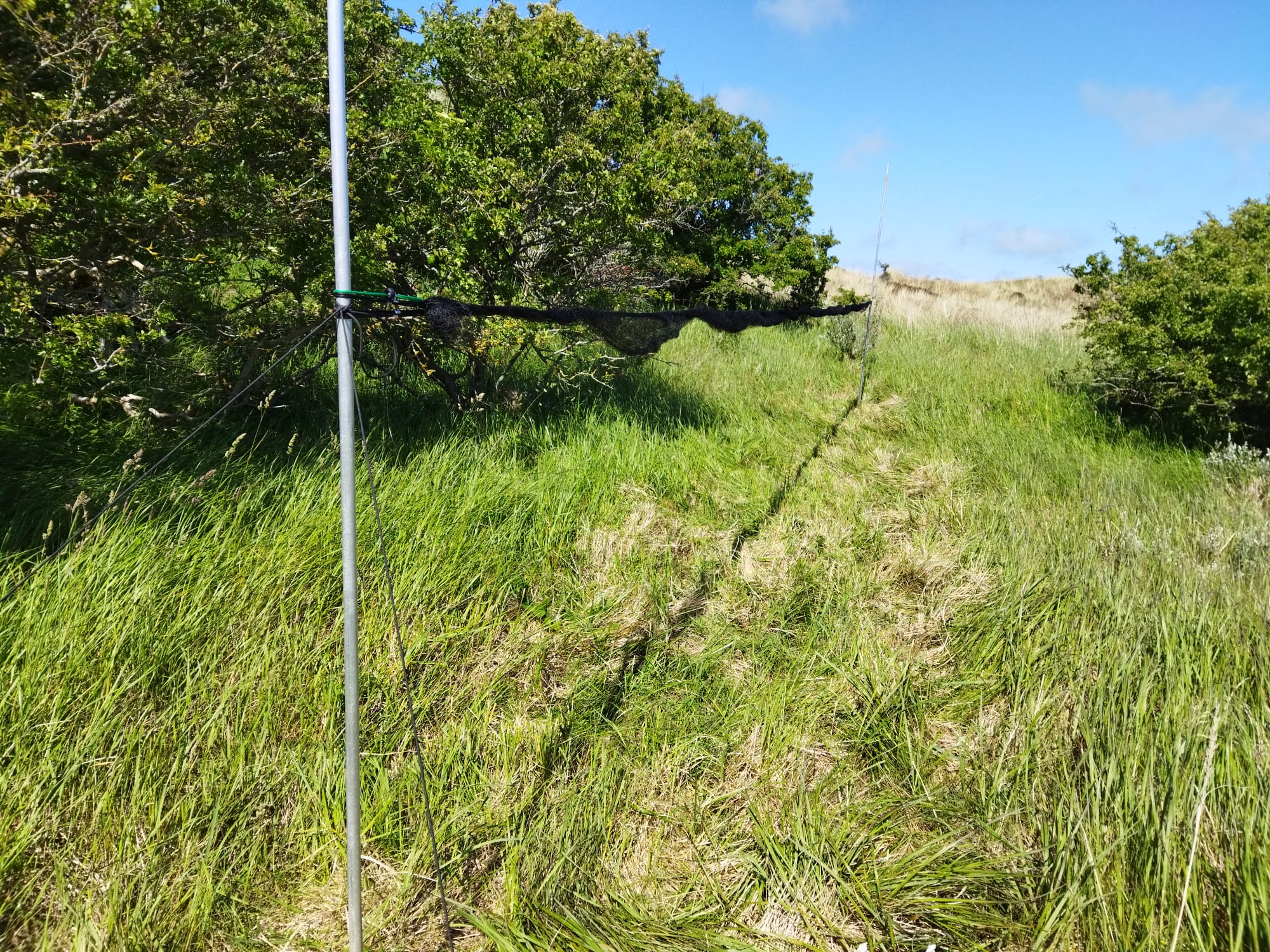 Today Karin took some time to work a bit, then she went to Skagen and to the harbour which she had not seen on her last visit. She then went to grenen and came to the station to meet us.
Or guests enjoyed a walk to the cormorant lake, they saw a Buzzard (Musvåge) on the way, and saw many Cormorants (Skarv).
Simon came back today from his we during which he and Lisa saw a Little owl (Kirkeugle) and bought some nice bird named gin. And today Simon attended the board meeting, it was Oluf's first time participating. They talked about the spring, and plans for the summer. They are also thinking about the next exhibition.
And Lisa went on a walk along the beach. She got Sandwich terns pictures, and managed to find some new nests of Ringed plovers (
Stor Præstekrave
). She also saw the chick we ringed some days ago !
Have a good evening,
Alice.
People: Simon S. Christiansen, Hanelie Sidhu, Alice Scalzo, Leona Grottschallesoh, Megan Nepshinsky, Karin, our guests Trine and Aija.