Her på Skagen Fuglestations blog bringes korte nyheder i dagbogsformat om hændelser på fuglestationen.

Se indlæg fra år: 2022 (174)2021 (279)2020 (282)2019 (304)2018 (261)2017 (247)2016 (2)(se alle)


Summer weather
torsdag 28. juli 2022
It has been one of the very few mornings with no clouds around here which makes the sunrise look completely different.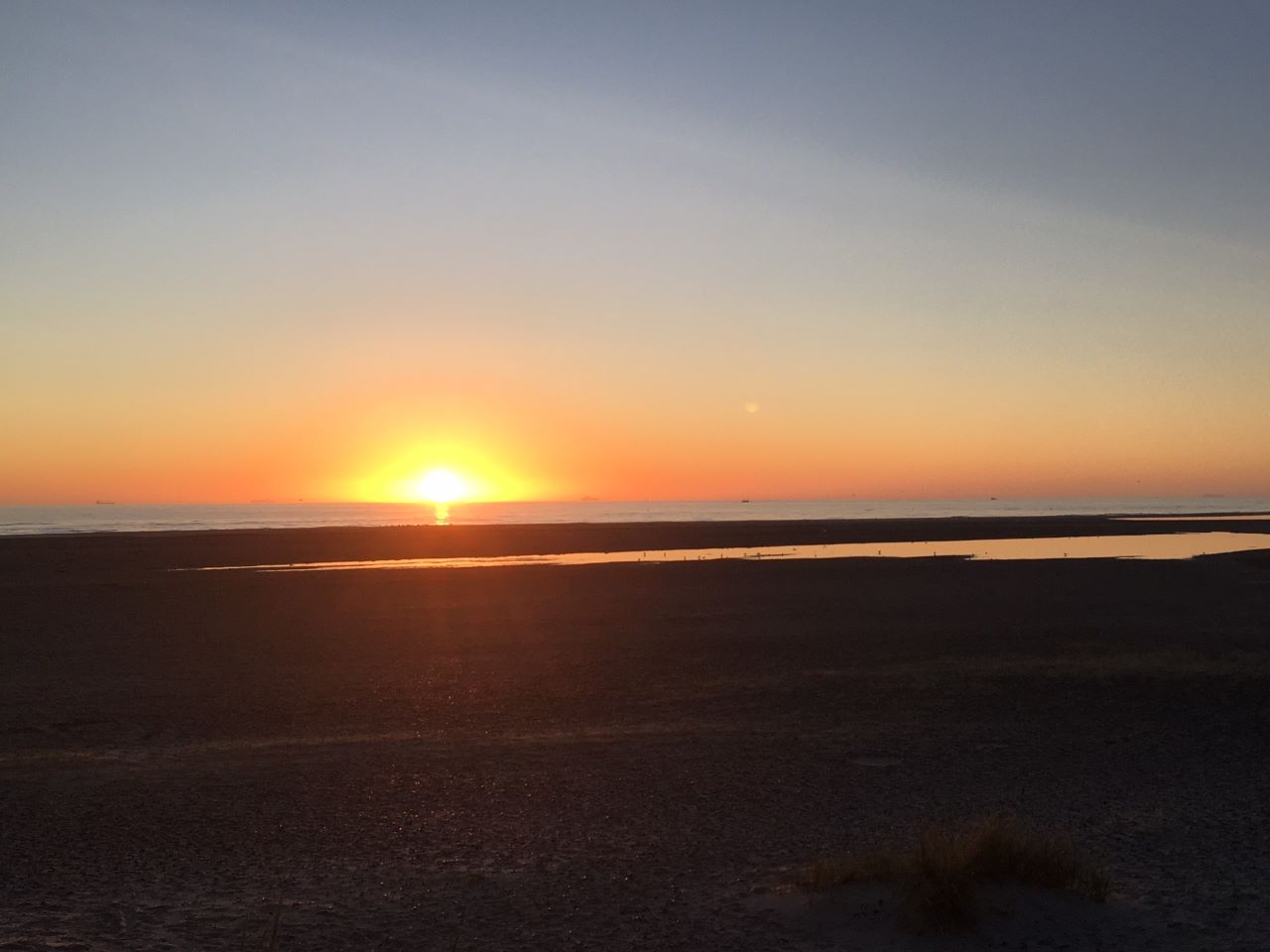 As we did the last few days, we split up and Max and I did the sea watch while Simon went ringing at Kabeltrommlen with Rita and Nathan. Both sites were quite slow and less eventful than the last days, however, the weather was considerably more enjoyable than earlier this week.
Goodies of the day were 3 bearded reedlings (skægmejse) at the ringing and the largest number yet counted of terns roosting on the beach (more than 600!).
Not a bird but a very special rarity was spotted by Simon also at Kabeltrommlen during the morning: Apatura iris (Iris). This butterfly has never been observed in Skagen before!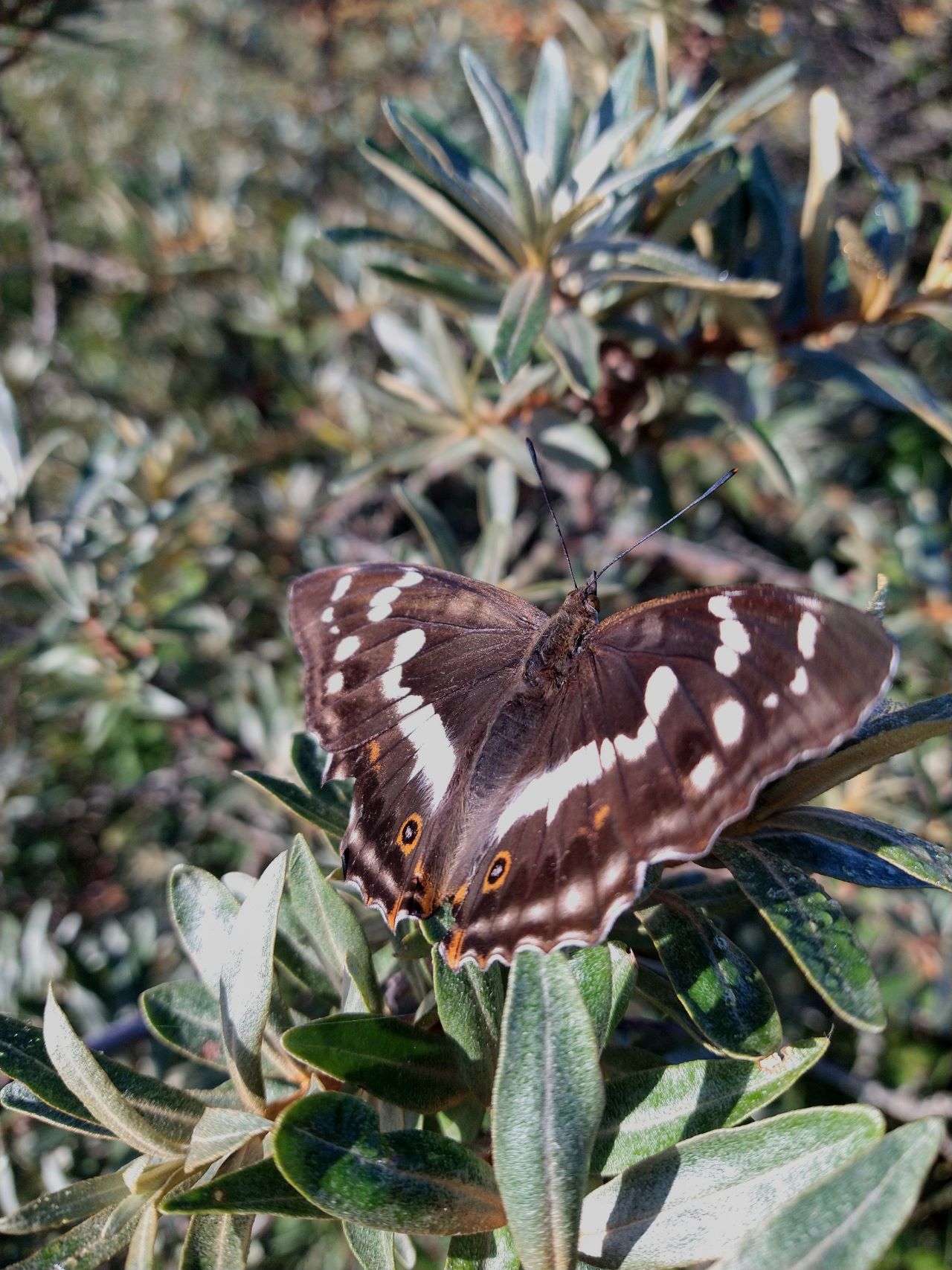 Photo by Alice who came out to "twitch" the butterfly!
An interesting situation occurred, when a common guillemot (lomvie) came to shore, probably because it is sick and needed to rest. This meant that it also allowed tourists to get really close to it and take pictures. People even called to say they found a little penguin! For future reference, if you find a bird that looks unhealthy around here, you can always call animal rescue at the phone number 1812 and they will tell you what to do or whether they can help the bird.
Tonight we will start a marathon of ringing day and night, hoping to catch storm petrels (stormsvale) at night which we want to establish a research project on in the future if we can get enough of them. This is a test run trying to see how best to catch these birds that normally spend almost al their life out in the sea and only come to land for breeding and even this is done mostly on islands far out at sea. One of the biggest breeding colonies can be found on the Faroe Islands, so technically, Denmark is a very good place for this species. Contrary to most birds, petrels have a very good sense of smell, which allows them not only to identify their partner but also to find food at night. Storm petrels are long distance migrants, but since they are so rarely spotted on land it is very hard to study their migration. We will see if we can help with that in the future. Wish us luck!
Ringing at Kabeltrommlen
Landsvale (Barn swallow) 1
Løvsanger (Willow Warbler) 2
Gransanger (Chiffchaff) 2
Tornsanger (Common Whitethroat) 6
Gærdesanger (Lesser Whitethroat) 1
Munk (Blackcap) 2
Skægmejse (Bearded Reedling) 3
Lille Gråsisken (Lesser Redpoll) 2
Rørspurv (Reed Bunting) 1
Total: 20
Local observations of the day in DOFBasen
People: Rita DeLucco, Nathan Delmas, Alice Scalzo, Max Laubstein, Martina Hillbrand, Knud Pedersen Simon S. Christiansen, and our guests Margit and Jesper.