Her på Skagen Fuglestations blog bringes korte nyheder i dagbogsformat om hændelser på fuglestationen.

Se indlæg fra år: 2022 (223)2021 (279)2020 (282)2019 (304)2018 (261)2017 (247)2016 (2)(se alle)


Scopoli's day 4
mandag 19. september 2022
Hi everyone,
The weather definitely doesn't wish us luck recently ; the morning was very windy again, enough to keep our nets closed for the third day in a row. All five of us therefore took our chances and went to Verdens Ende 3 with Knud, who returned yesterday afternoon, and managed to see the Calonectris sp. individual ! This presumed Scopoli's shearwater Scopolis's skråpe has been around for the last four days, and went close enough to the beach today to allow all of us to have a good glance at it, specifically the light underwing – a criteria to distinguish it from its sister species, the Cory's shearwater Kuhls skråpe.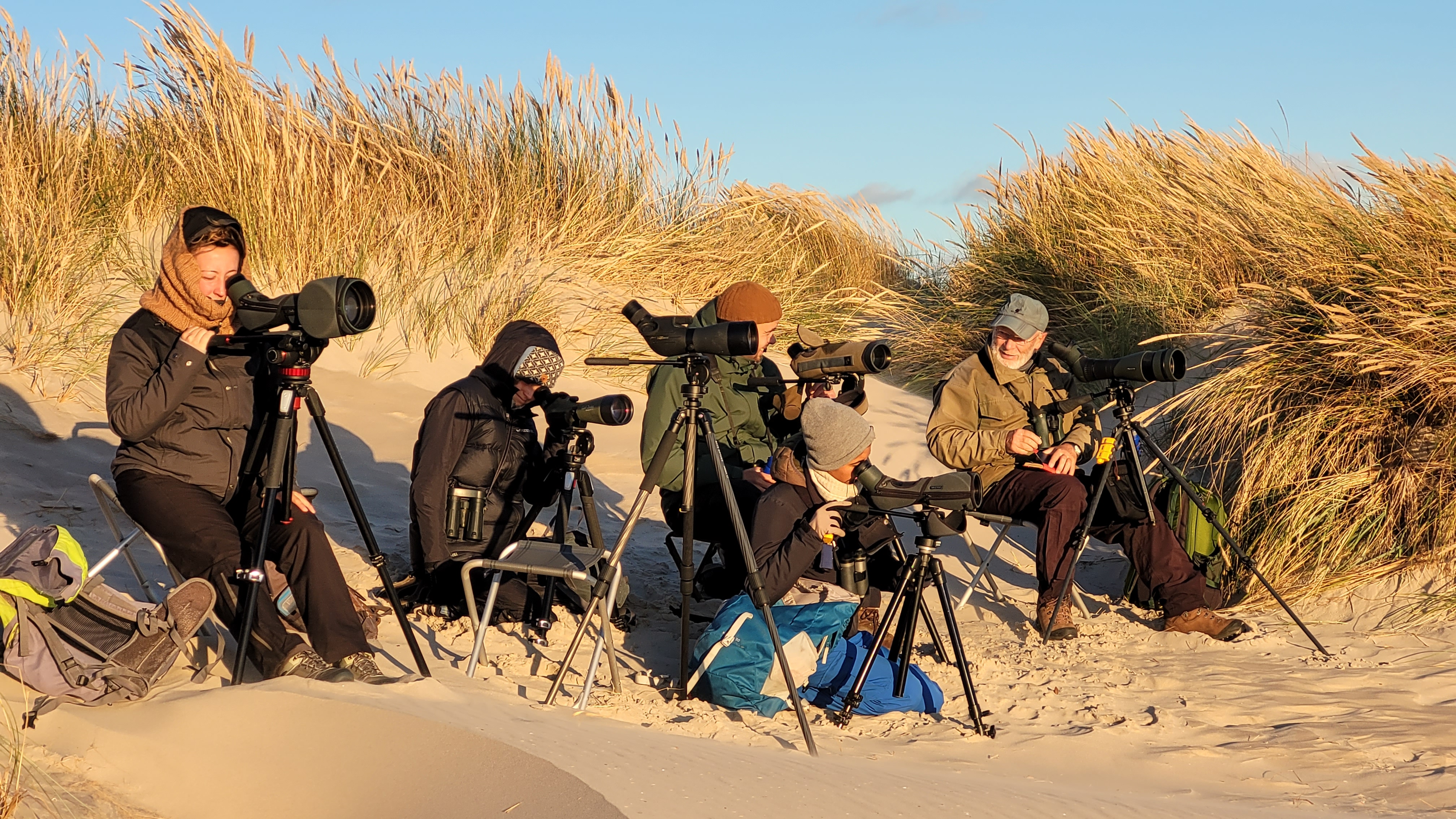 We also saw a great skua Storkjove attacking two grey herons Fiskhejre – not to eat them, but to feed on their prey. This behaviour is called kleptoparasitic foraging : if skuas rely heavily on this type of foraging, some other species like gulls måger can do it opportunistically. It also exists in other mammal and arthropods species, like hyenas hyæner.
At the pond, near the tip, there were some common terns Fjordterne resting; one Arctic Tern Havterne was sitting next to one of them and it was therefore easy to see that the Arctic Tern has shorter legs and bill than the common one.
After two hours of wind blowing sand all the way up to our faces, Diana, Johanna and I decided we froze enough at the beach and went to Cormorant's lake instead, where we could see ruffs Brushane, dunlins Almindelig Ryle, snipes Dobbeltbekkasin, grey plover Strandhjejle and little stints Dværgryle – before a sparrowhawk Spurvehøg scared all the birds away from the lake, at which point we went back home while eating Havtorn fruits collected on the way.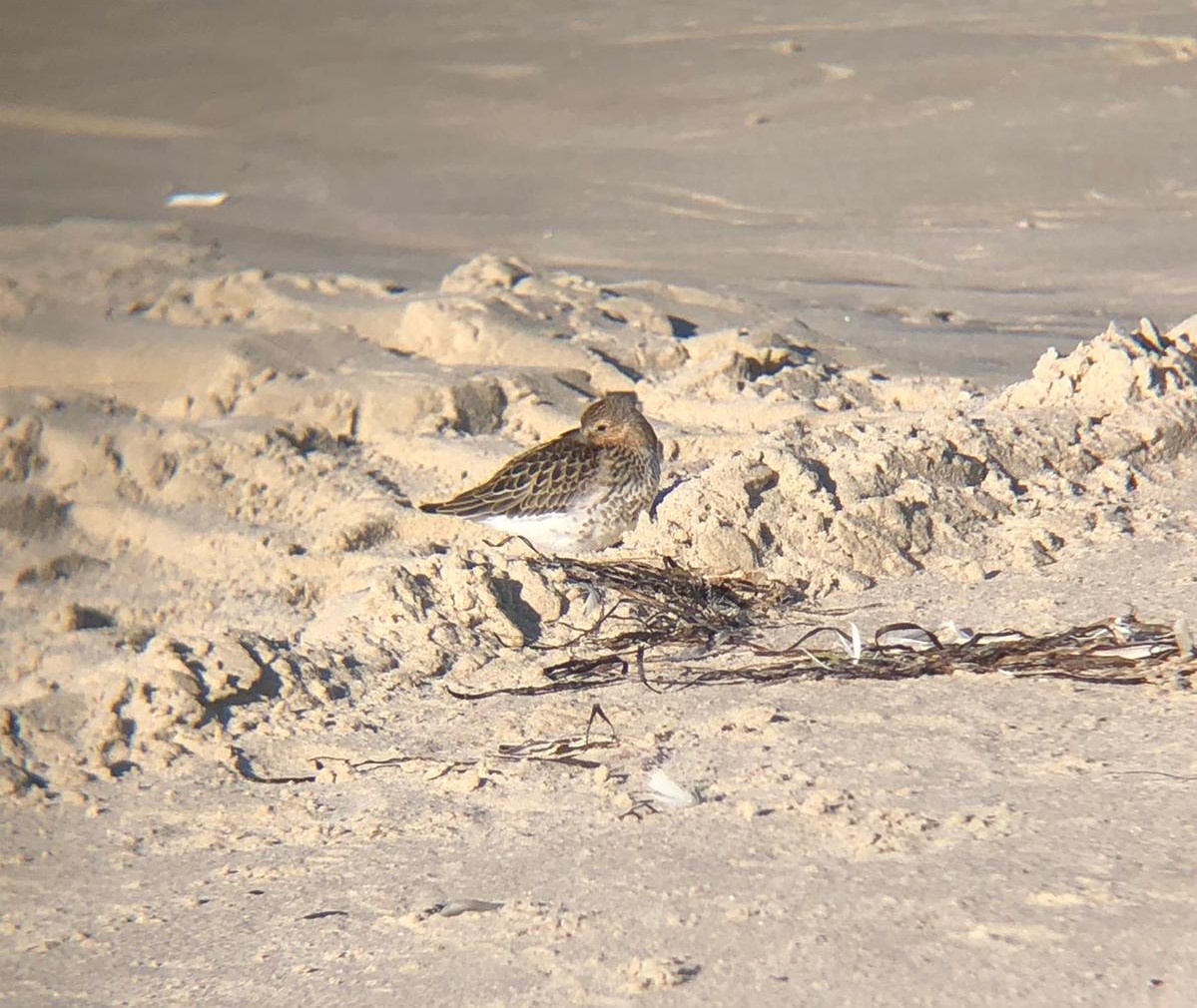 In the meantime, Knud explained Hanelie and Aksel the visual clues to distinguish juvenile gulls ; he also pointed out the fulmars Mallemuk far out at sea, and their specific « jizz », i.e. the combination of the general shape of the bird (big/small, elongated/round, pointy or round wing shape, etc) and its way of flying (soaring / flapping its wing constantly, up and down / straight, close to the water / high in the sky, etc).
After lunch and nap, we spent the afternoon entering or checking datas. Then everybody went back out again, for birding along the shore (Aksel took a swim in the sea !) or at Cormorant lake, while I was analysing nocturnal migration – or at least tried to, as there was a lot of parasitic noise on the recordings, such as TV, human voices, cars, and high level of background noise.
We will now enjoy some home-made pizzas and Scopoli's cake Johanna made for us – have a nice evening !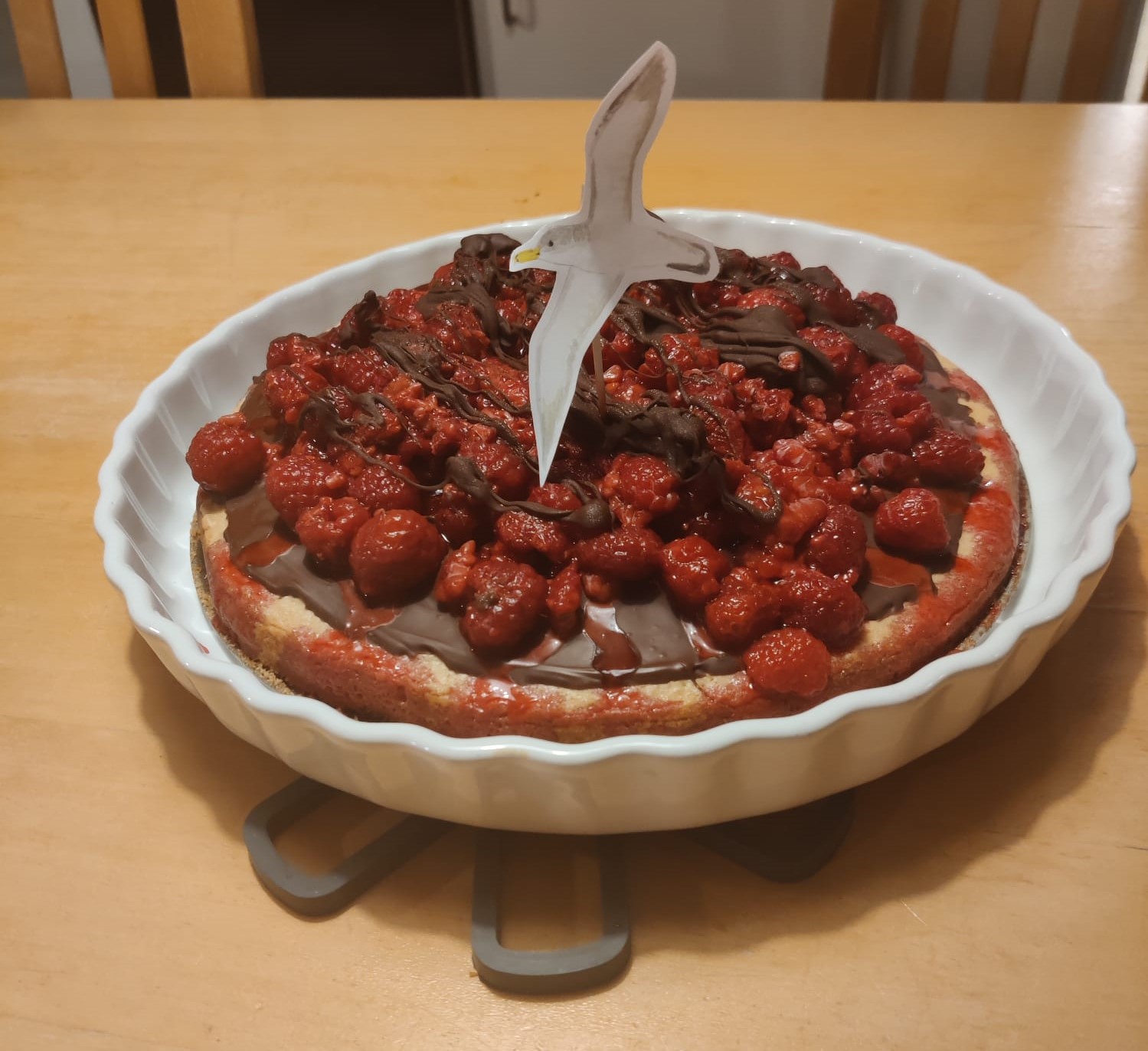 People at the station: Diana Sciandra, Hanelie Sidhu, Solenn Boucher, Johanna Veentjer, Aksel Munkholm, Knud Pedersen