Her på Skagen Fuglestations blog bringes korte nyheder i dagbogsformat om hændelser på fuglestationen.

Se indlæg fra år: 2022 (223)2021 (279)2020 (282)2019 (304)2018 (261)2017 (247)2016 (2)(se alle)


Season changes: autumn has come
onsdag 21. september 2022
Hi everyone!
Tonight me and Johanna were up for night-catching stormpetrels (Lille stormsvale) and nightjars (Natravn), but unfortunately we didn't catch anything. I hope we will try again soon because I would really want to see a stormpetrel (Lille stormsvale); I have never seen one and just the thought to have the chance to catch one and seeing it so close is amazing! We tried also to use the thermal camera to locate them in the dark of the night but no birds appeared. In the morning we slept, but the other volunteers were quite busy.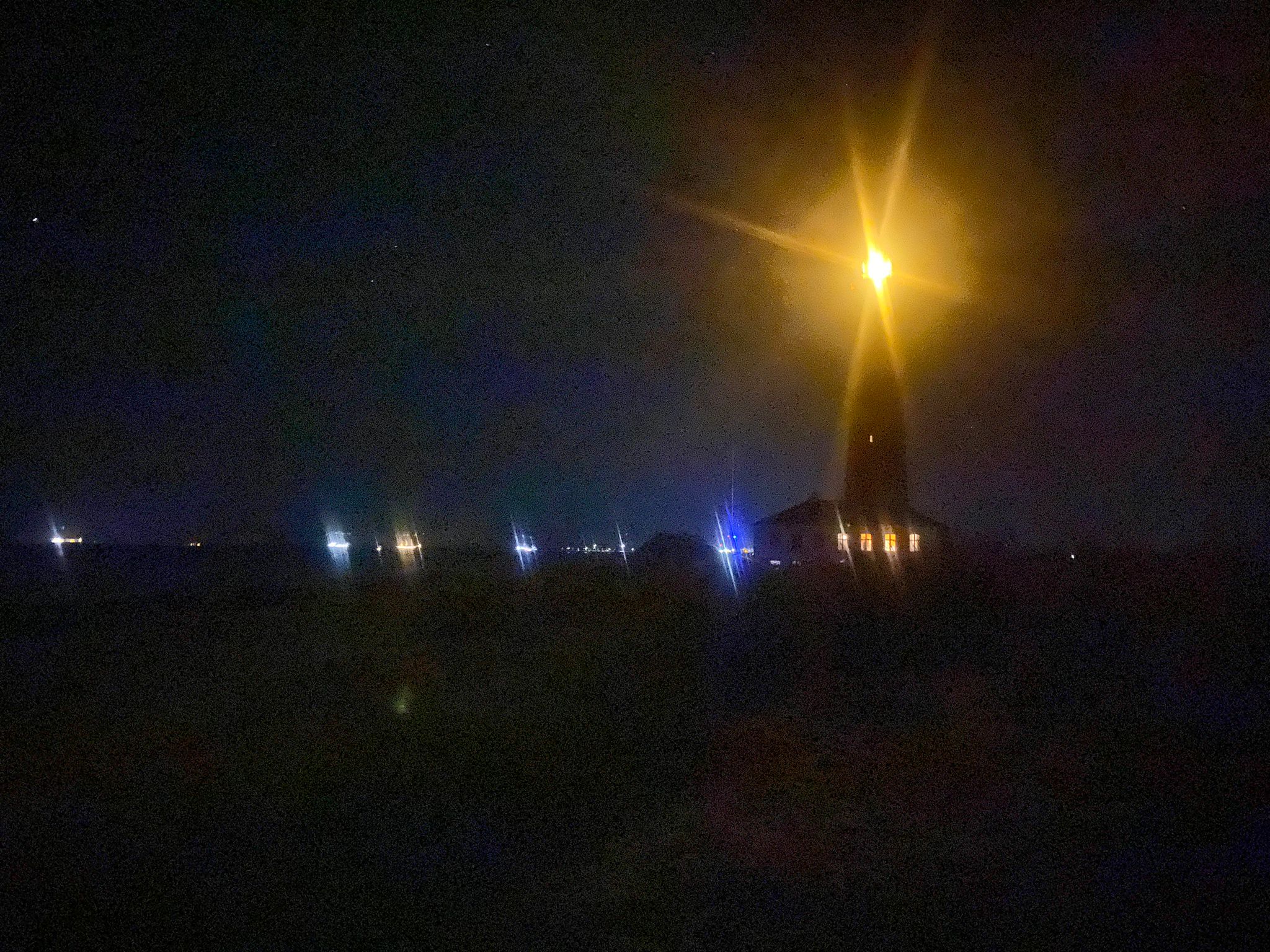 Solenn went observing with Knud at Verdens Ende 3; September is proceeding and observations change week after week: yesterday with Knud we observed one of the first rock pipit of the season, today they saw an increased number of Razorbills (Alken) and Common guillemots (Lomvie) passing by. In general they saw a good diversity of species: amongst them there was also a Great crested grebe (Toppet lappedykker) and a group of Northern pintails (Spidsand). Moreover, a Great skua (Storkjove) was resting at the beach: probably it was the same we saw yesterday during the Fulmar (Mallemuk) survey.
At Kabletromle there were many people; Hanelie, Aksel, Lisa were accompanied by Werner Larsson and his dog Saga, and Jørgen Kabel and his dog Igor. It was a successful day: 50 birds were found on the nets (3 of them were recaptures). Amongst them have been ringed: a beautiful male Brambling (Kvækerfinke), one barn swallow (Landsvale), 7 dunnocks (Jernspurv) and 7 wrens (Gærdesmutte). It is interesting to have seen a Barn swallow (Landsvale) in the nets: they will go to Africa very soon! This individual, caught on the first day of autumn will be probably the last of the year.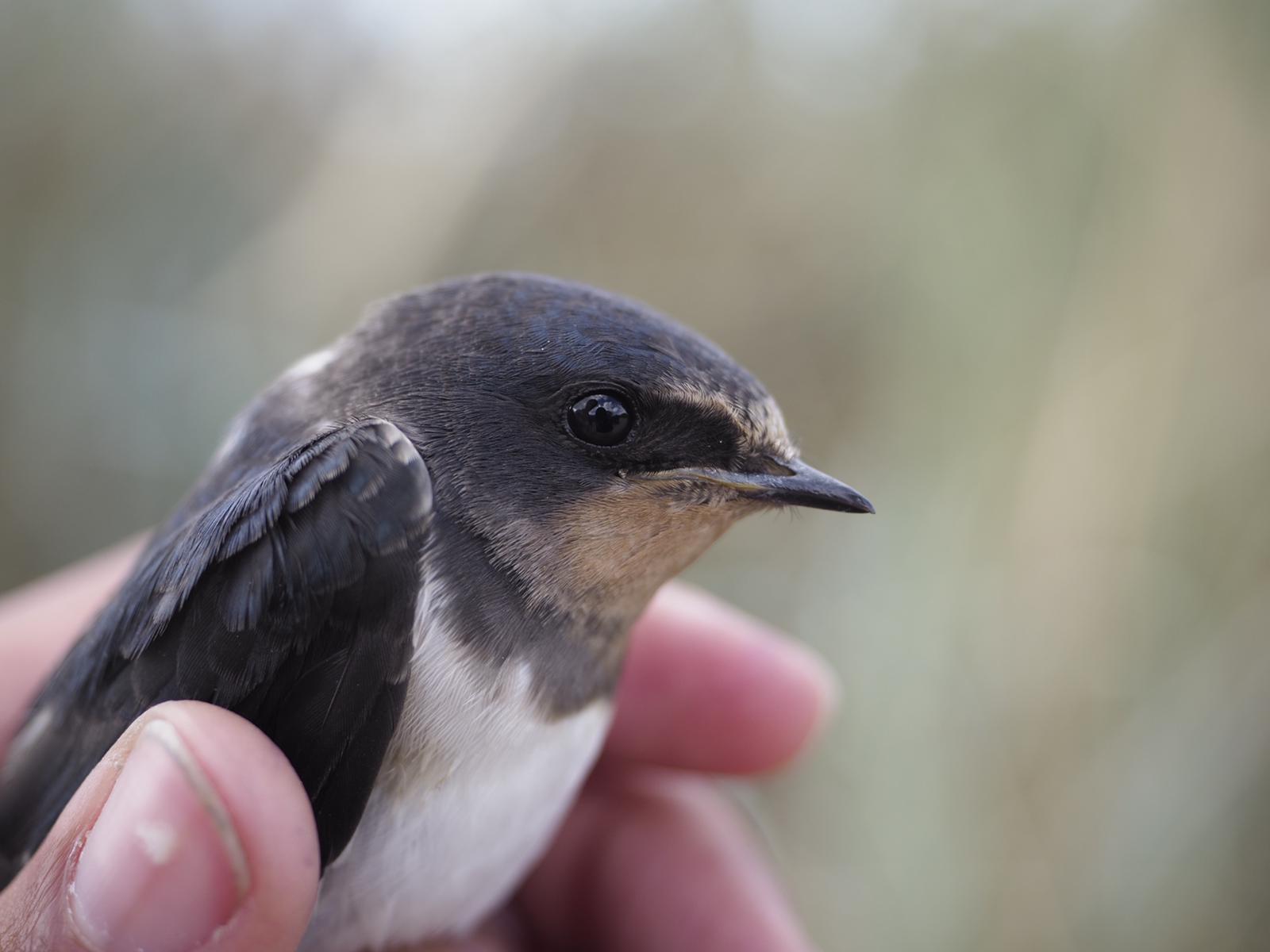 In the afternoon a school came to visit the ringing station: unfortunately there were no birds, but Simon explained them our activity very well.
My personal highlight of the day was a razorbill (Alk) found by Lisa and Simon, very close to the beach: it was my first one ever! Extremely beautiful!
People at the station:
Simon Christiansen, Lisa Vergin, Knud Pedersen, Diana Sciandra, Hanelie Sidhu, Solenn Boucher, Johanna Veentjer, Aksel Munkholm, Jørgen Kabel (and Igor), Werner Larsson (and Saga).
Ringing totals at Kabeltromle:
Fuglekonge: 3
Gransanger: 4
Rødhals: 7
Gærdesmutte: 7
Rørsanger: 1
Munk: 5
Rørspurv: 2
Musvit: 1
Lille Gråsisken: 2
Kvækerfinke: 1
Jernspurv: 7
Landsvale: 1
Bogfinke: 1
Lille dompap: 1
Blåmejse: 1
Gulspurv: 1
Sangdrossel: 2
Totals: 47