Her på Skagen Fuglestations blog bringes korte nyheder i dagbogsformat om hændelser på fuglestationen.

Se indlæg fra år: 2022 (288)2021 (279)2020 (282)2019 (304)2018 (261)2017 (247)2016 (2)(se alle)


When your eyes switch from gulls to swifts!
torsdag 27. oktober 2022
Hello everyone,
This morning, Louis, Diana, Aksel and Oulof had 67 birds in the nets and 20 recaptures. Tits invaded the nets with 14 long-tailed tits -Halemejse- and 11 blue tits – Blåmejse-! These last days, 5 species of "tits" were captured: Bearded tit -Skægmejse-, Long tailed tit -Halemejse-, Coal tit -Sortmejse-, Great tit -Musvit- and the traditional Blue tit, Blamejse! I hope that my favorite will be catch: Crested tit -Topmejse- ! The usual species were also ringed: Bullfinches -Dompap-, Goldcrest -Fuglekonge-.., for a total of 15 species! A productive ringing session which ended in the early afternoon!
Bullfinch - Dompap - female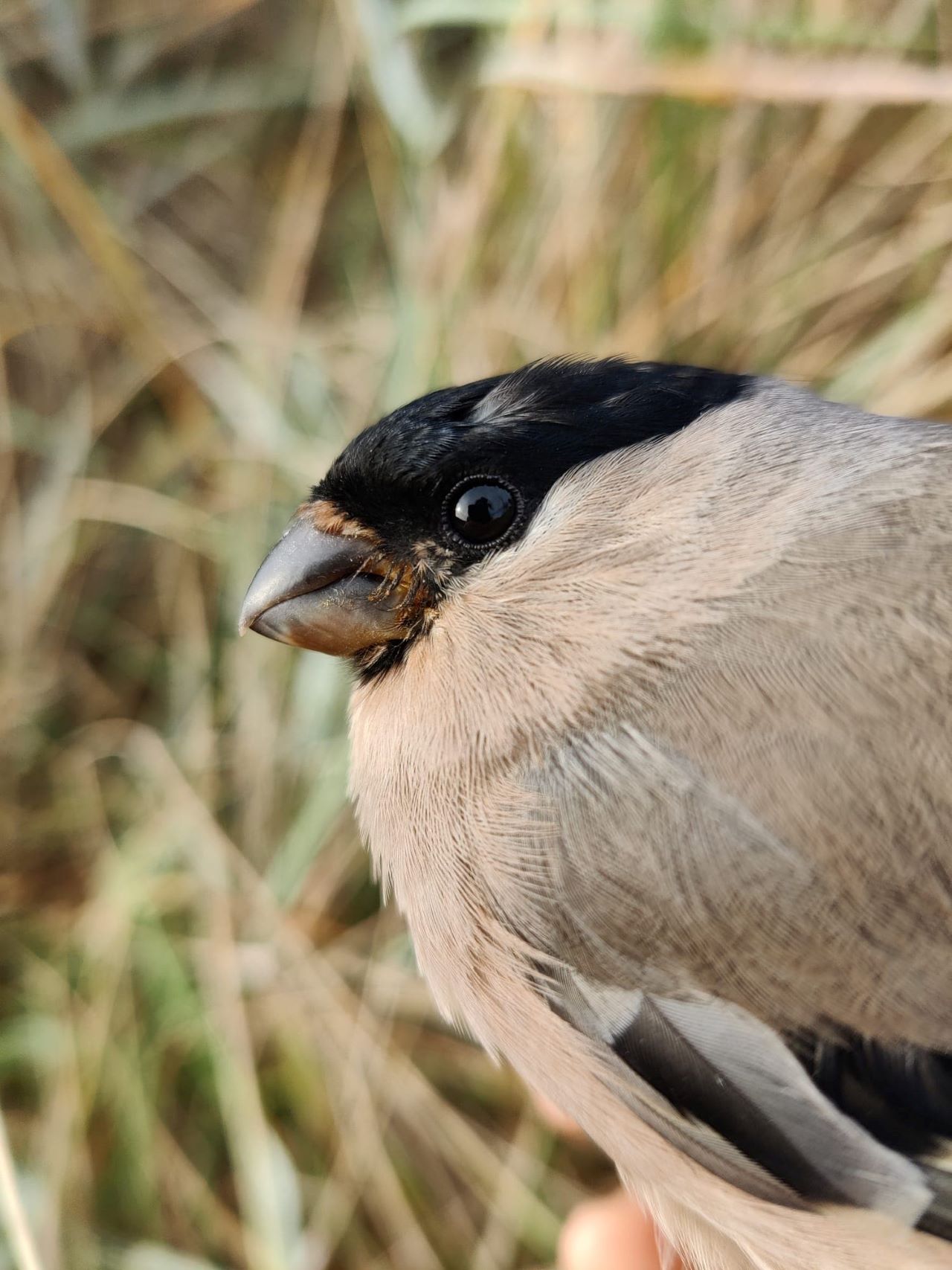 Blue tit - Blåmejse, the nightmare of the ringers!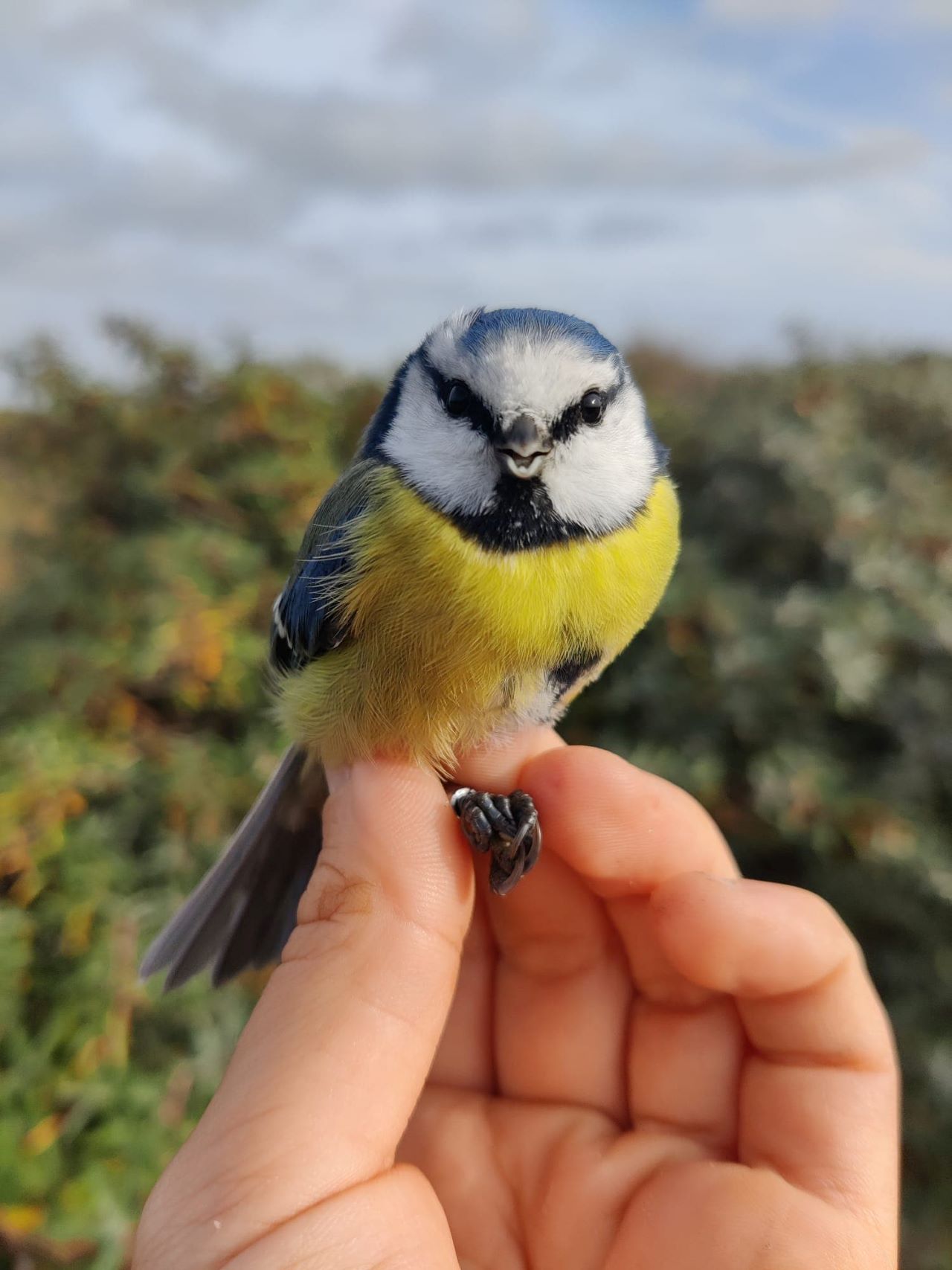 On my side, I observed in Grenen with Knud, a rather slow morning with few passages. The positive point was the numerous gulls resting on the beach which distracted us to read about ten rings. This is an activity that I love, checking the legs for a code that reveals a lot of information! Among the gulls we observed, some were almost 10 years old! 10 years is nothing for these birds which can live up to 25 years, but it is always a precious information to report the data to know the longevity but also the displacements and migration routes. In the middle of the morning, the arrival of 4 swifts of which at least 3 are pallid swifts – Gråsejler - distracted us! A record for Skagen where only two individuals simultaneously were reported in 2020 (on October 29!). In Denmark, this species was reported in autumn but not every year. This trans-Saharan migrant winters in tropical Africa. A beautiful observation which could be renewed soon by the warm temperatures of this end of October and meteorological conditions of the next days.
The afternoon was dedicated to a shopping operation: Aksel for new rubber boots and Diana and me to supply the cupboards! These outings are always an opportunity to see birds even in town or on the way back to the station, this was the case for Aksel this afternoon who saw his firsts Turnstones - Stenvender-, rock pipits -Skæpiber- (the species we hope to capture with the cages we have built!) in the harbor and also a wheatear -Stenpikker-. You can enjoy birds everywhere if you pay attention!
Wheatear, Stenpikker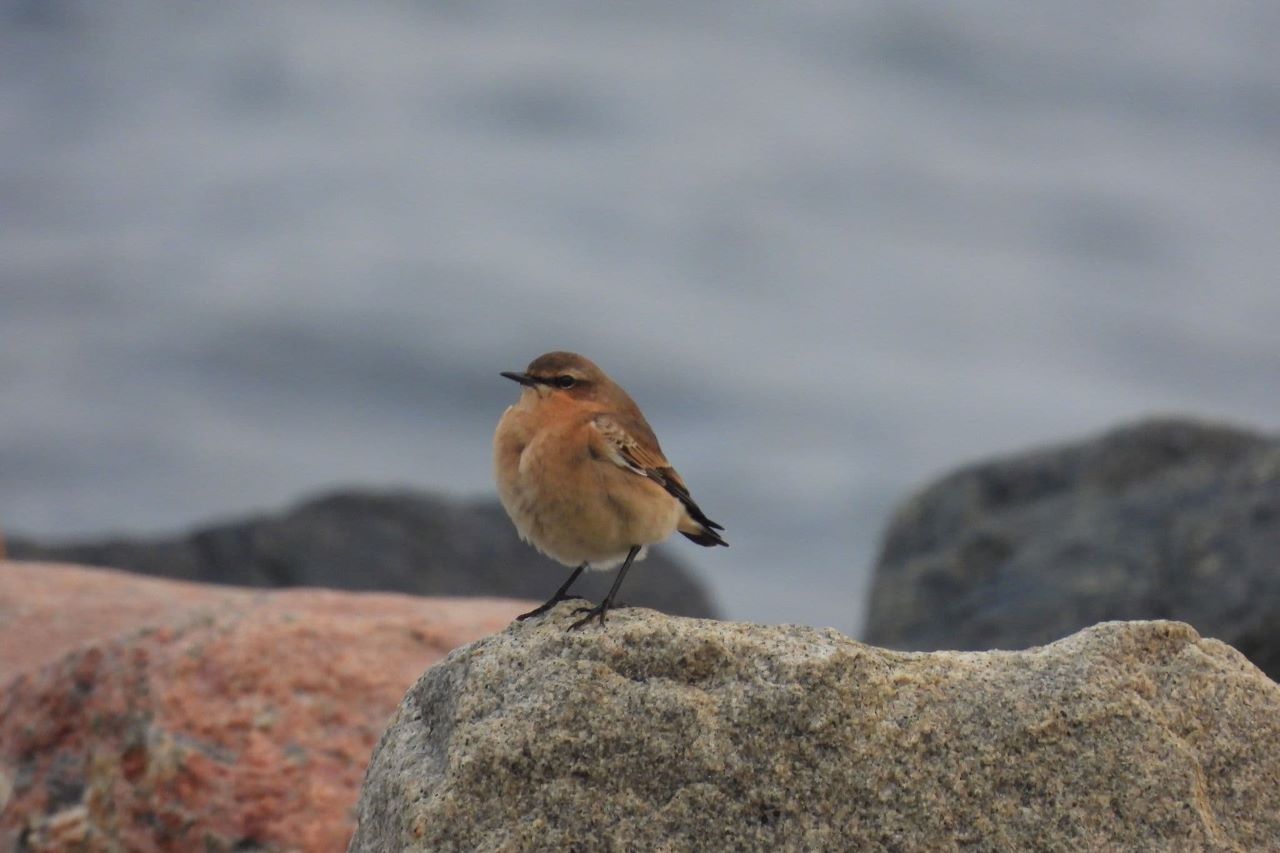 Rock pipit -Skæpiber-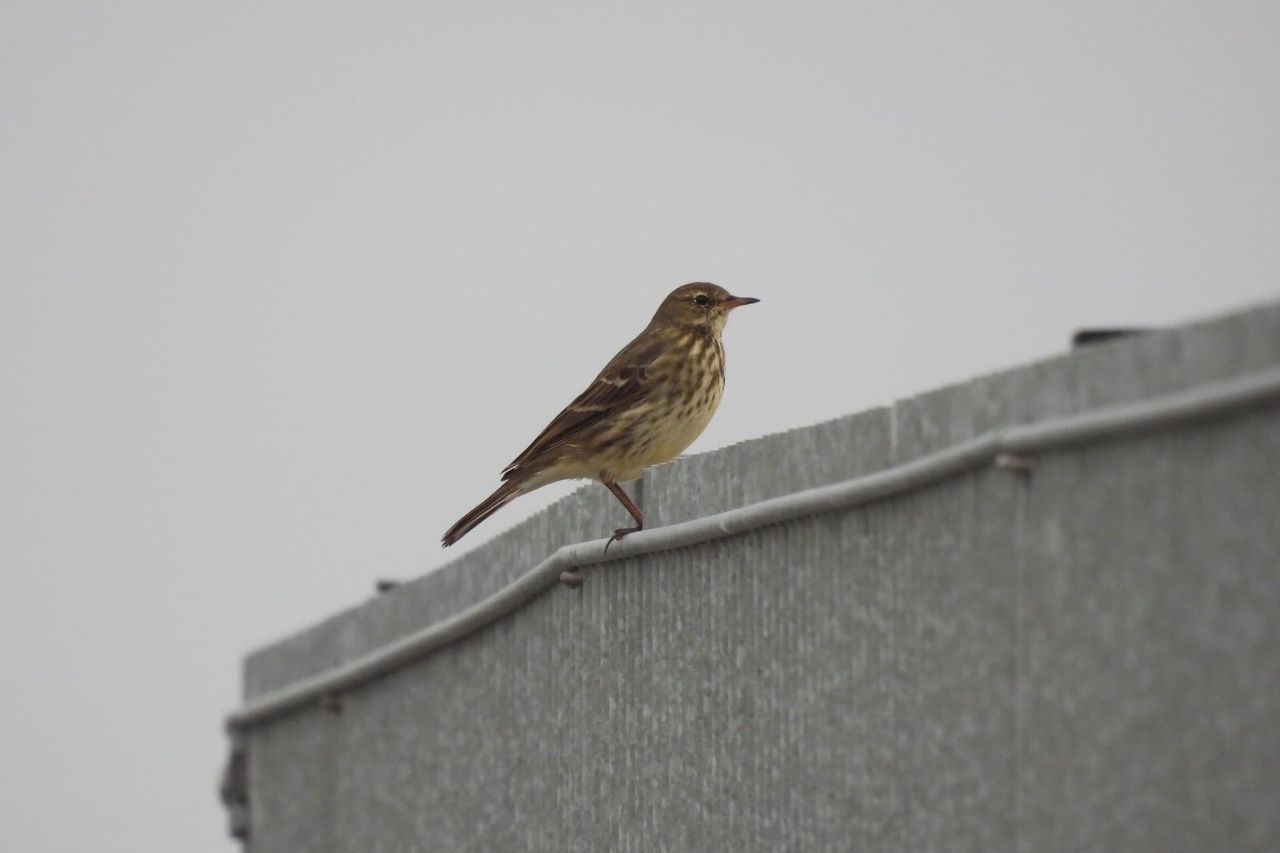 Ringing Kabeltromle:
Gærdesmutte: 9
Rødhals: 3
Lille Gråsisken: 3
Dompap: 9
Blåmejse: 11
Vindrossel: 5
Solsort: 3
Fuglekonge: 5
Sortmejse: 1
Gransanger: 1
Bogfinke: 2
Rørspurv: 1
Halemejse : 14
Totals: 67
People at the station: Aksel Y. Munkholm, Louis Kristoffer Poulsen, Diana Sciandra, Prescillia Lemesle, Knud Pedersen, Oluf Lou Henning og vores gæster Aase og Lars Peter.