Her på Skagen Fuglestations blog bringes korte nyheder i dagbogsformat om hændelser på fuglestationen.

Se indlæg fra år: 2022 (288)2021 (279)2020 (282)2019 (304)2018 (261)2017 (247)2016 (2)(se alle)


Dværgryle Night and Gråsisken Day
fredag 30. september 2022
Hi everyone!
As it was a long and full day and a short night, I´ll try to keep this Blog short but with many pictures. Maybe you could imagine it already as I am mentioning the short night, in the night from yesterday to today, we went out nightcatching at Skarvsøen. We split up in two teams, Prescillia and me, as we were such a god team the night bevore and Solenn and Johanna. But as we had clear sky with no clouds, the birds were much more alert and flighty and there were also less at the lake than the nights before. But nevertheless, Johanna and Solenn turned the night into a great success: They caught a Little Stint "Dværgryle".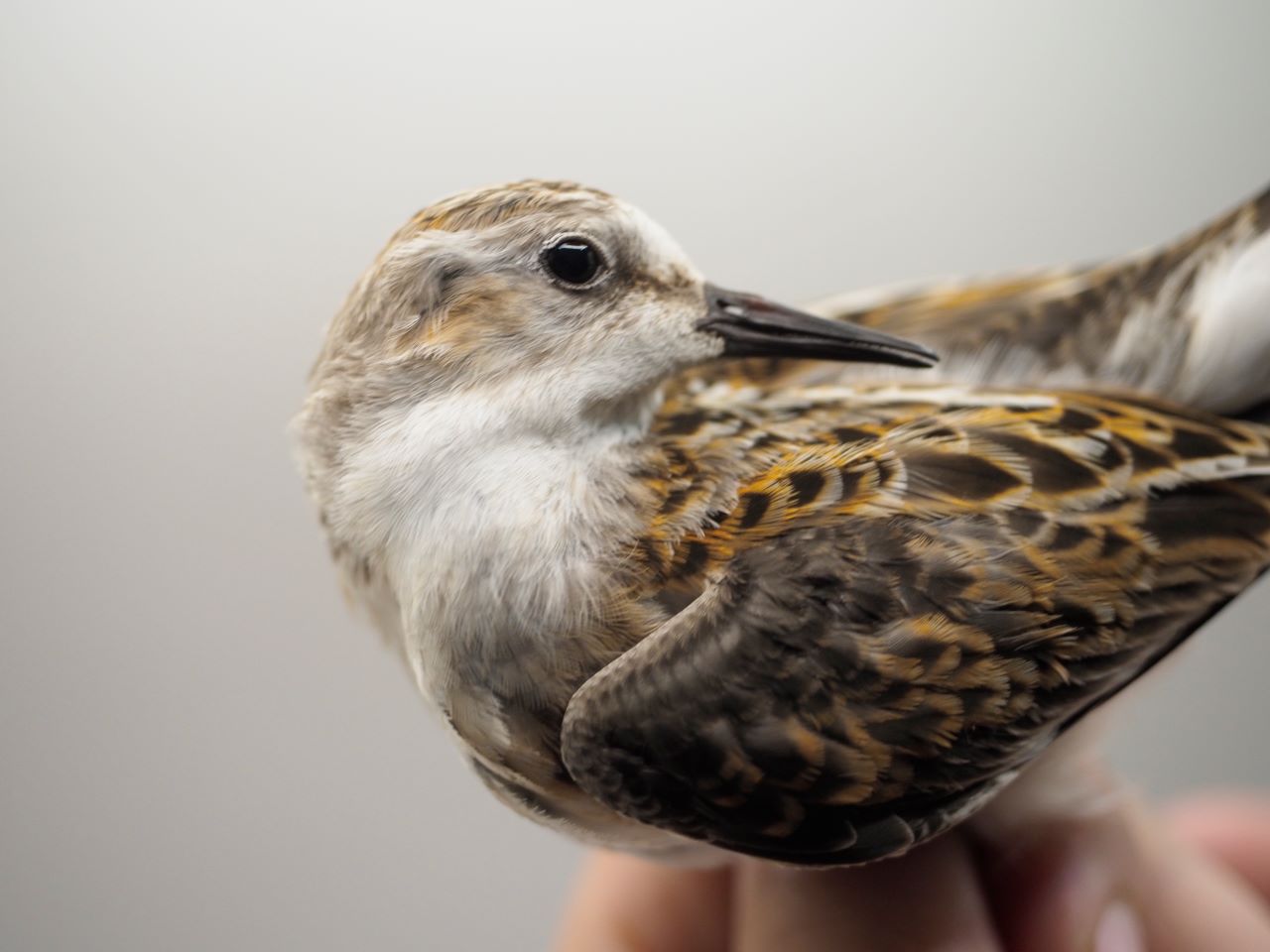 Apart from that, three new captured Jacksnipes and Prescillia and I had one recapture. It was a great last night for Johanna and unfortunately, we also had to say goodbye to her as she went back to Germany this morning because soon, the next big adventure will start, Johanna will begin her first Semester at university! All the best for that Johanna! It was a great and ay to short time with you but we already heart, that you will come again next summer!
This morning then, Solenn, Aksel and Johanna, went to Kabeltrommle Johanna joined for the first round bevor she had to catch her train. It was a very good autumn ringing day with record numbers of Redpolls "Gråsisken" migrating, Stor as well as Lille.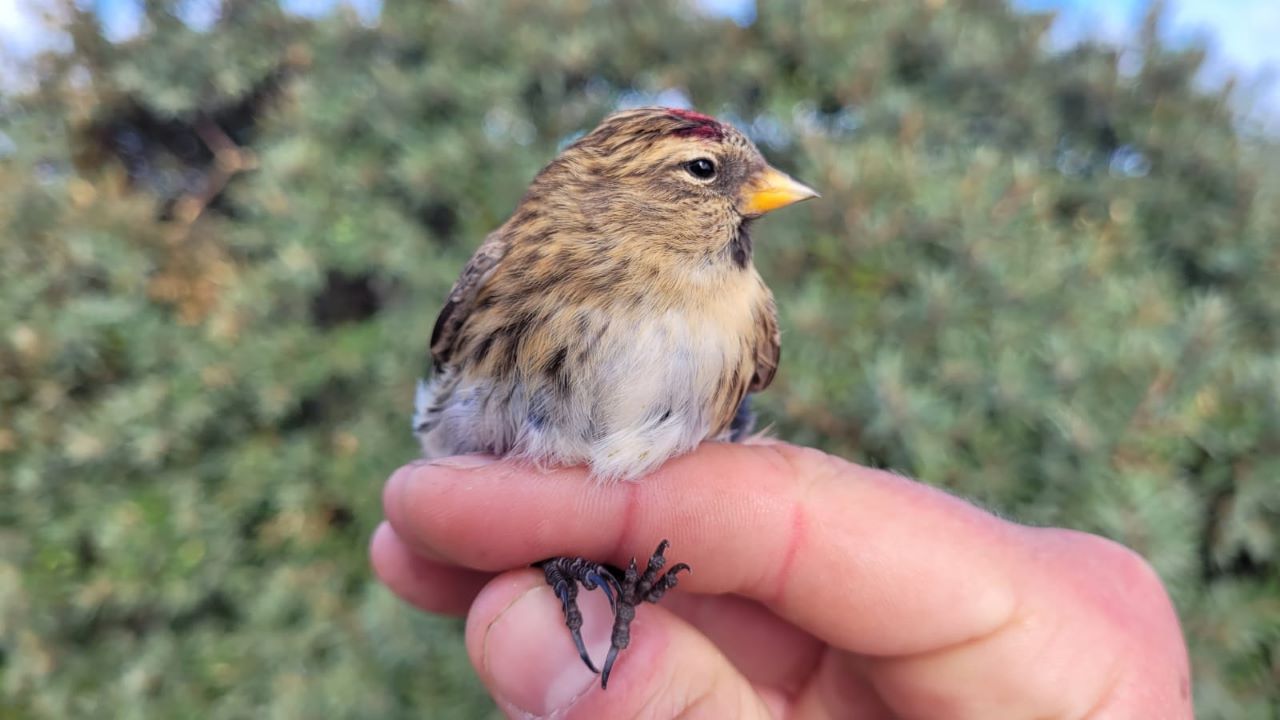 But as it was so busy, they did not have time to count, as they had 152 birds today at Kabeltromle! The nets were open until two o´clock so that also Diana and Prescillia could join. They were observing at Verdens Ende 3 today. They had many passerines, Goldfinches "Stillits", Reed Buntings "Rørspurv" and also a lot of Redpolls "Gråsisken". Diana was very happy about 36 Snowbuntings "Snespurv" at the beach near the dunes. On the sea there was not so much going on, but they had again some nice Razorbills "Alk" migrating.
I joined Michael and so I was ringing at Jennes Sø for the first time which was a great Experience especially on such a good ringing day. We also had many birds, 126, and mainly Redpolls "Gråsisken". But also one Treecreeper "Treløber" and a nice Crested Tit "Topmejse".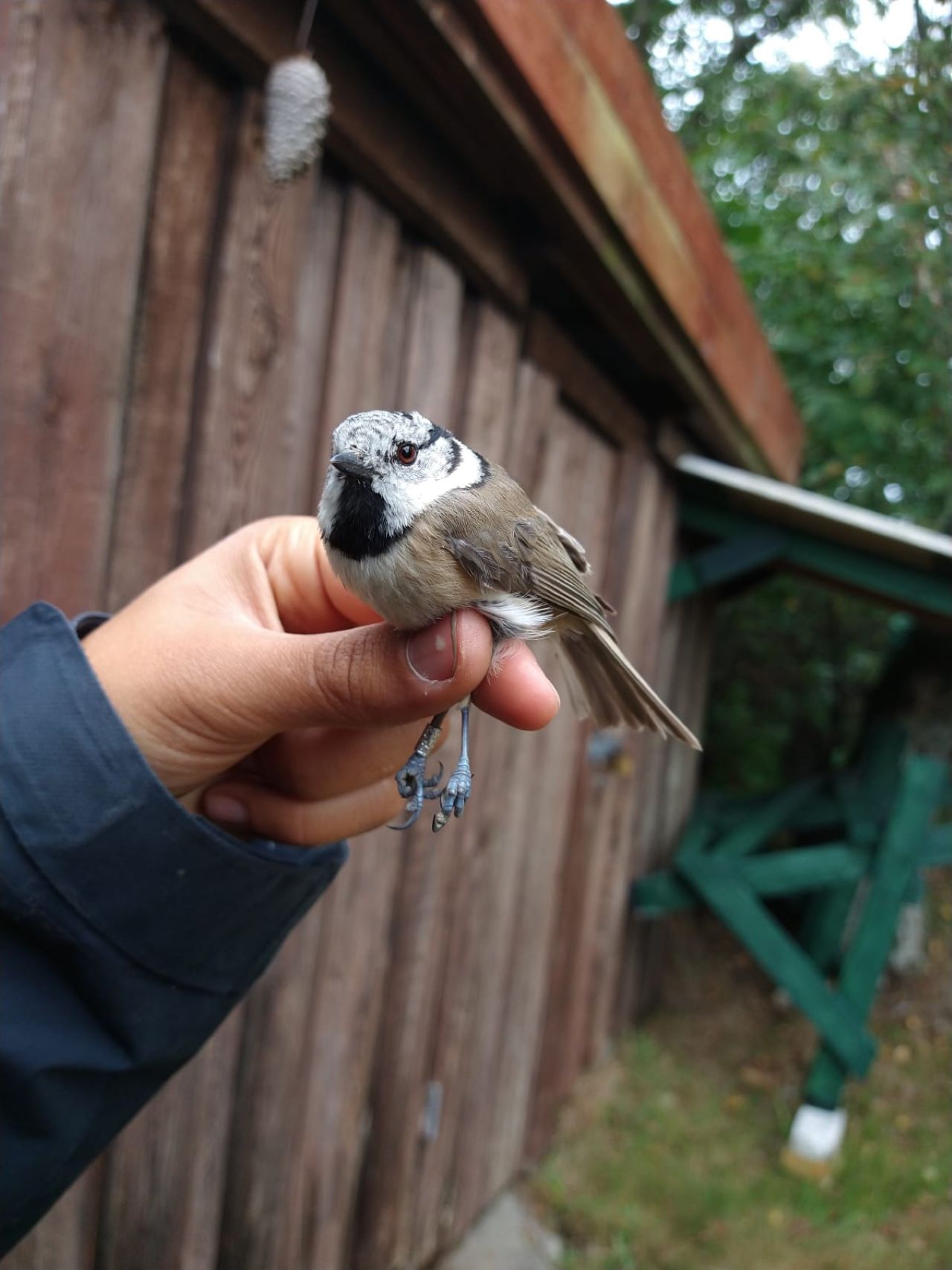 Bent and Åse also joined for the ringing at Jennes Sø. Afterwards we met Poul Jenne himself who invited for some drinks.
Back at the station, I entered all the Kabeltrommle Data while Solenn was cooking, Diana and Aksel were repairing bird boxes and Prescillia was cleaning the dirty waders we used at the cormorant lake.
Tomorrow it will rain, but in the morning, we will be out observing, especially as it is the European Bird Watch Day tomorrow!
See you, Hanelie
Ringing Cormorant Lake (yesterday, 29.09.2022 night)
Enkeltbekkasin : 3
Dværgryle : 1
Ringing (Kabeltromlen) :
Dompap : 3
Lille Domap : 3
Stor Dompap : 3
Rørspurv : 12
Munk : 8
Blåmjese : 5
Bogfinke : 3
Rødhals : 26
Gærdesmutte : 11
Jernspurv : 3
Rødstjert : 1
Gråsisken : 3
Lille Gråsisken : 12
Stor gråsisken : 8
Gransanger : 18
Fuglekonge : 24
Musvit : 1
Vindrossel : 1
Solsort : 1
Sangdrossel : 2
Ringing Jennes Sø:
Gærdesmutte: 2
Rødhals: 12
Solsort: 2
Munk: 2
Gransanger: 4
Fuglekonge: 13
Topmejse: 2
Blåmejse: 5
Musvit: 2
Nordlig Træløber: 1
Gønsisken: 13
Lille Gråsisken: 68
Total: 282
Observations of the day in DOFbasn from observers in the area
NocMig 22./23.09.2022 by Lars Mogensen
People at the station: Diana Sciandra, Hanelie Sidhu, Solenn Boucher, Johanna Veentjer, Prescillia Lemesle, Aksel Munkholm, Michael Anker, Lisa Vergin, Simon S. Christiansen and our guests Bent and Åse