Her på Skagen Fuglestations blog bringes korte nyheder i dagbogsformat om hændelser på fuglestationen.

Se indlæg fra år: 2022 (288)2021 (279)2020 (282)2019 (304)2018 (261)2017 (247)2016 (2)(se alle)


Whoosh Netting attempts
torsdag 17. november 2022
Early morning for me, Diana, Precillia, and Louis for the observations with the Whoosh net with the hopes of a Snow Bunting (Snespurv) catch.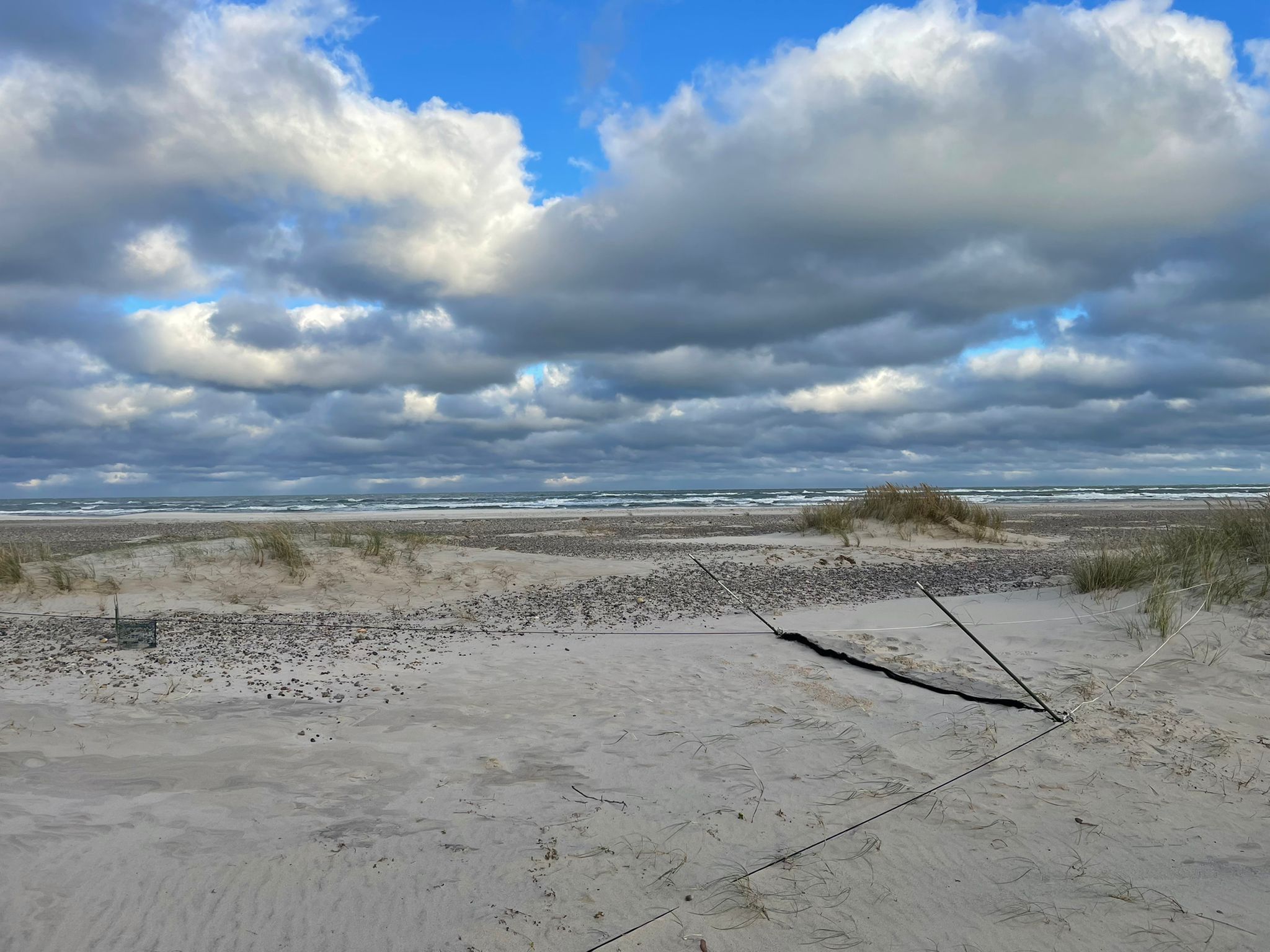 The Whoosh Net set-up at Nordstrand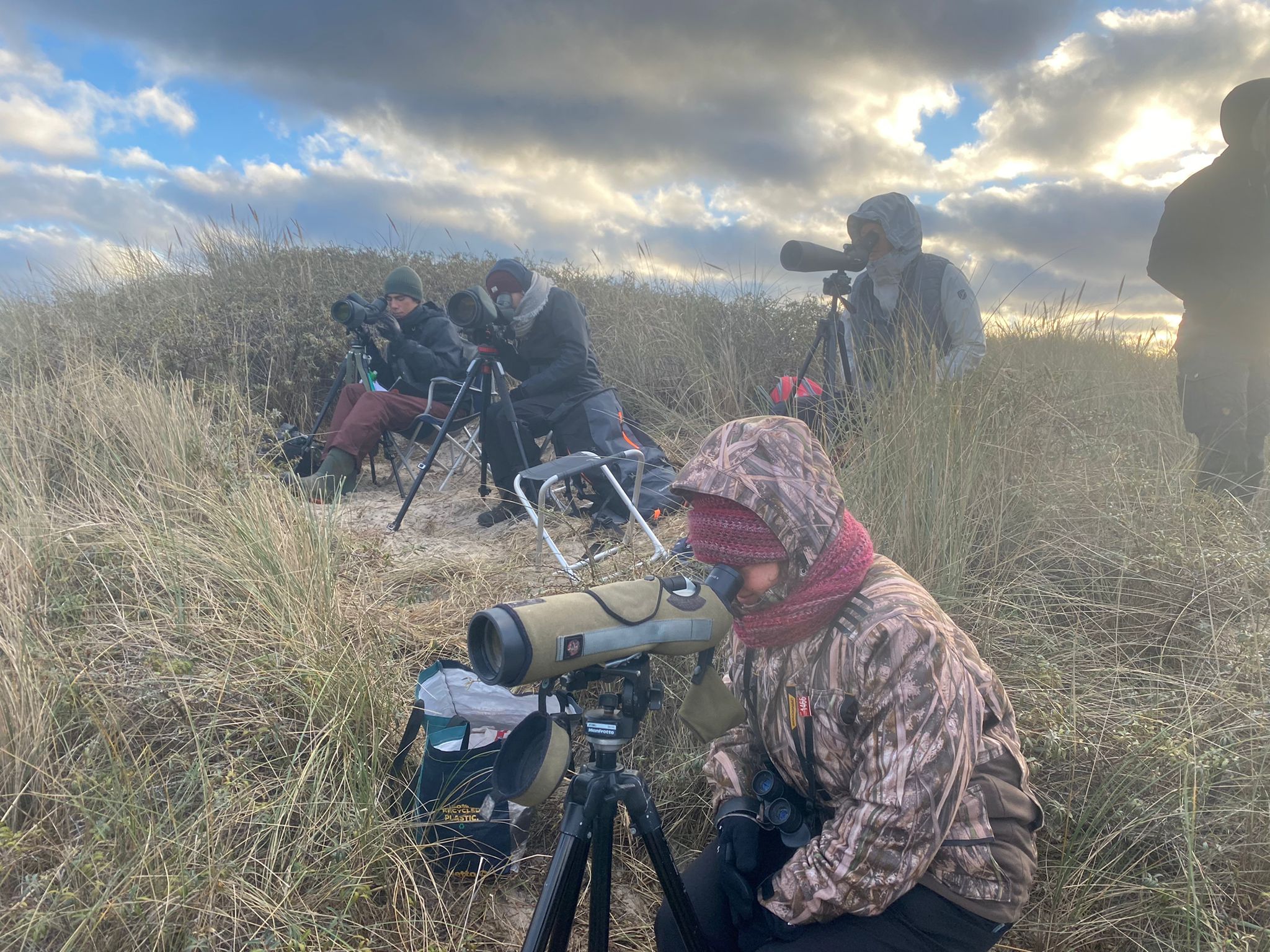 We came very close with birds wandering close to and even within the firing range of the net including the Lapland Bunting (Lapværling) but unfortunately no birds were caught this time, the closeness however, does bring hope for future attempts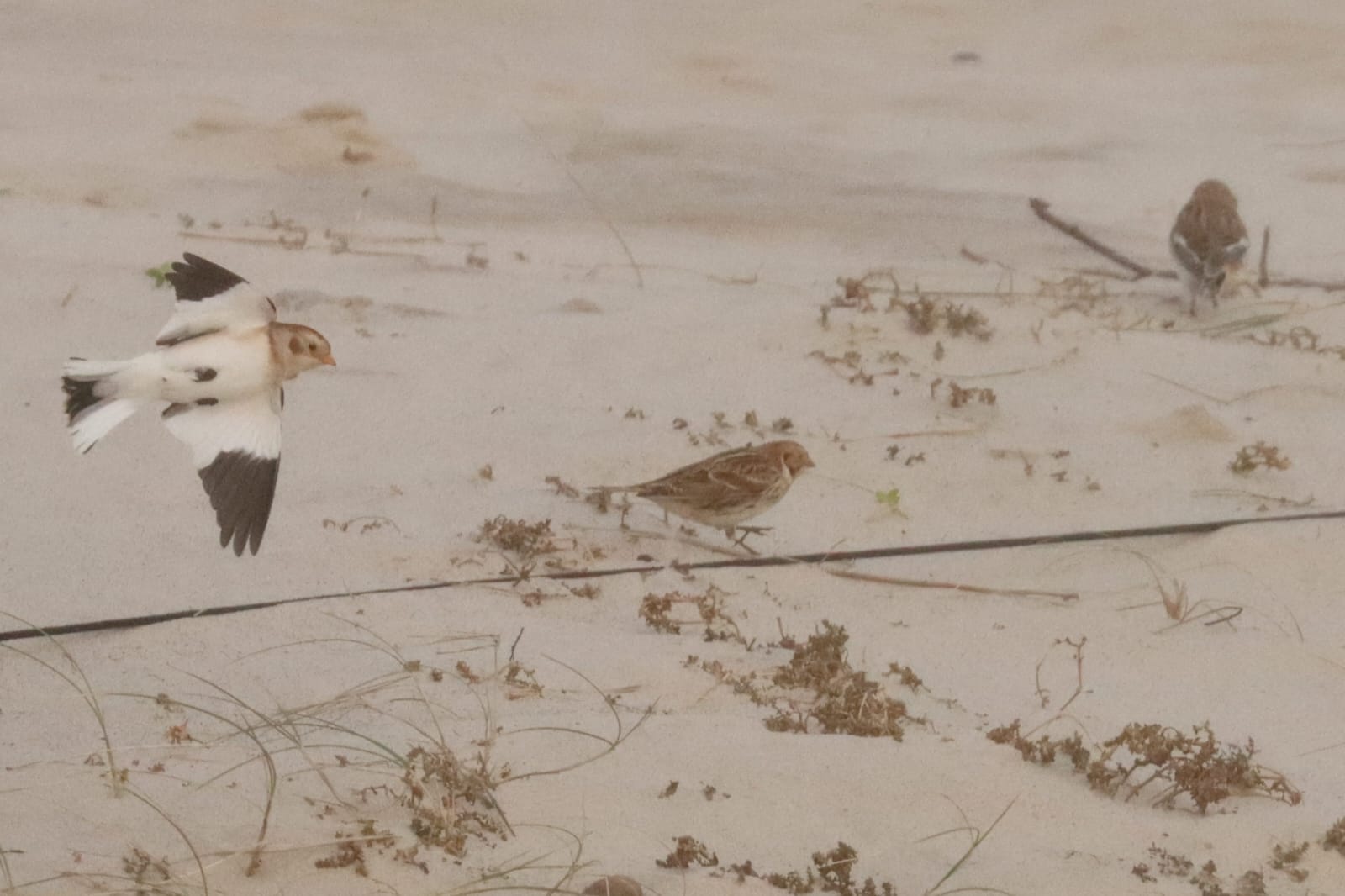 A Snow Bunting and the Lapland bunting (Right)
Highlights from the observations were a Skua sp, likely a Pomarine (Mellemkjove), seen by Precillia and Louis. A Goosander (Stor Skallesluger), a nice male Long-tailed Duck (Havlit), plenty of Velvet Scoters (Fløjlsand) and the supporting cast of Goldeneye (Hvinand) and Red Throated Divers (Rødstrubet lom). Whilst at the observations, Lone, Askel and Jepper also joined us later in the morning. Jepper also briefly went into town for some shopping and also checked out the cemetery and found 6 Waxwings (Silkehale), and watched them luckily escape a Sparrowhawk (Spurvhøg) attack.
When we had all returned home, got some food and recuperated from the wind and cold. For the afternoon, I hoped we could open a few sheltered nets out at Kabeltromlen with tape lures for Fieldfare (Sjagger) and Redwings (Vindrossel). Unfortunately, they didn't show, and only one flock of fieldfare flew over. We did, however, capture 4 Wrens (Gærdesmutte) and one Blue tit (Blåmejse)which were very welcome following the lack of thrushes.
Everyone was a bit tired for night catching this evening so we hope to bring good news tomorrow of Snow Buntings!
Ringing Kabeltromlen:
Wren / Gærdesmutte: 4
Blue Tit / Blåmejse: 1
People at the station: Aksel Y. Munkholm, Louis Kristoffer Poulsen, Diana Sciandra, Prescillia Lemesle, Knud Pedersen, Jeppe, Simon, Frank Osterberg og vores gæster Lars og Lone