Her på Skagen Fuglestations blog bringes korte nyheder i dagbogsformat om hændelser på fuglestationen.

Se indlæg fra år: 2023 (286)2022 (292)2021 (279)2020 (282)2019 (304)2018 (261)2017 (247)2016 (2)(se alle)


Now the snow, tomorrow snow buntings!
mandag 21. november 2022
Hello everyone,
Today, first wake up under the snow, the landscapes of Skagen become all white and are beautiful!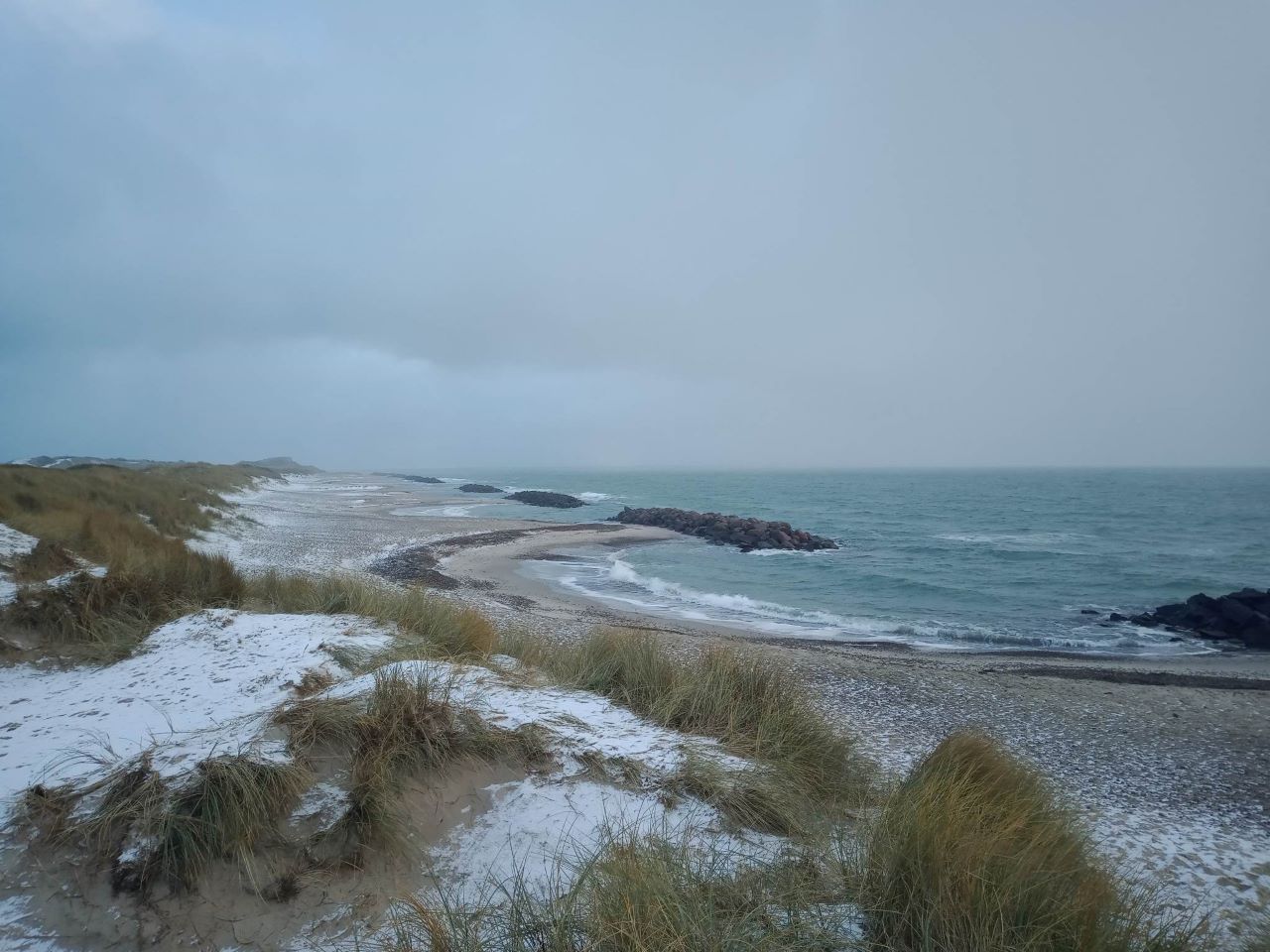 Louis was also at North beach for observations, but the morning was really slow… Franck and Diana accompanied by our guests went also to North Beach in the hope of capturing Snow Buntings (snespurv). Unfortunately, the efforts made, no snow bunting was captured! At least, they played seriously with the snow, created a snow snow bunting! Sparrow auk (Spurvehøg) got involved to show the volunteers how to catch a snow bunting in front of their eyes!
Serious work..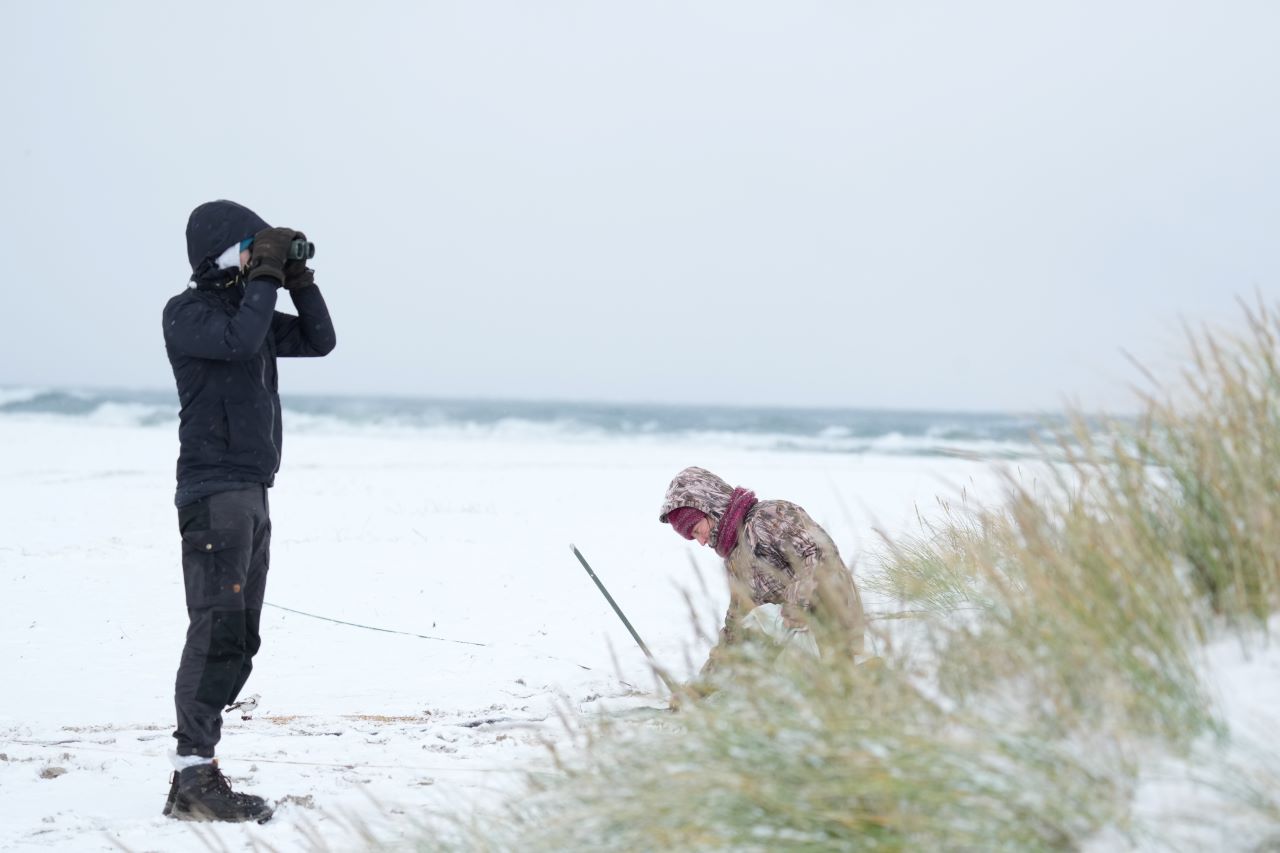 Funny work...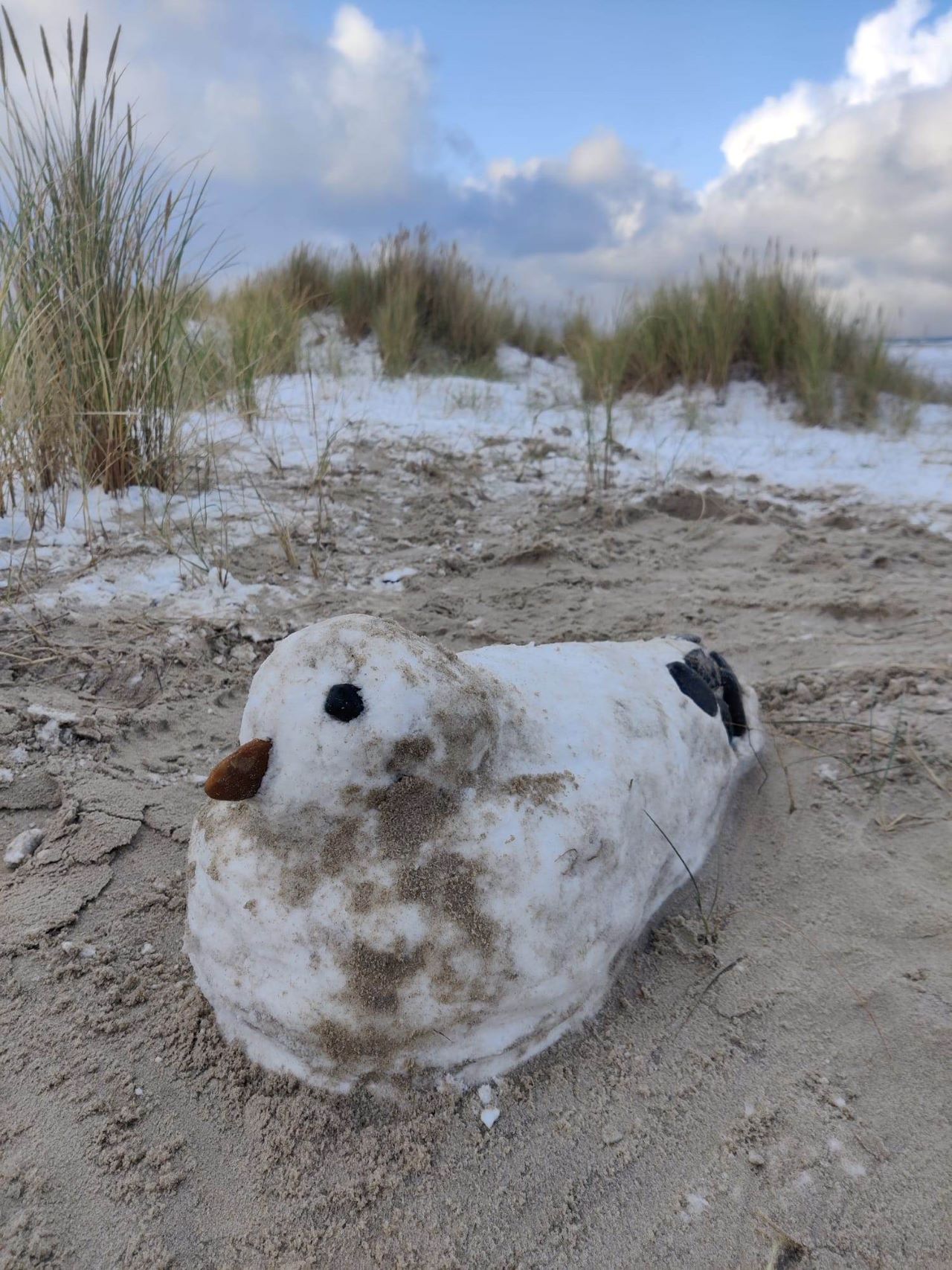 On my side with Simon and Aksel, we opened the nets in the garden of the Light House. In spite of the birds around interested and intrigued by the apples (generously given by Knud), the seeds as well as the songs played, only one robin (Rødhals) was ringed.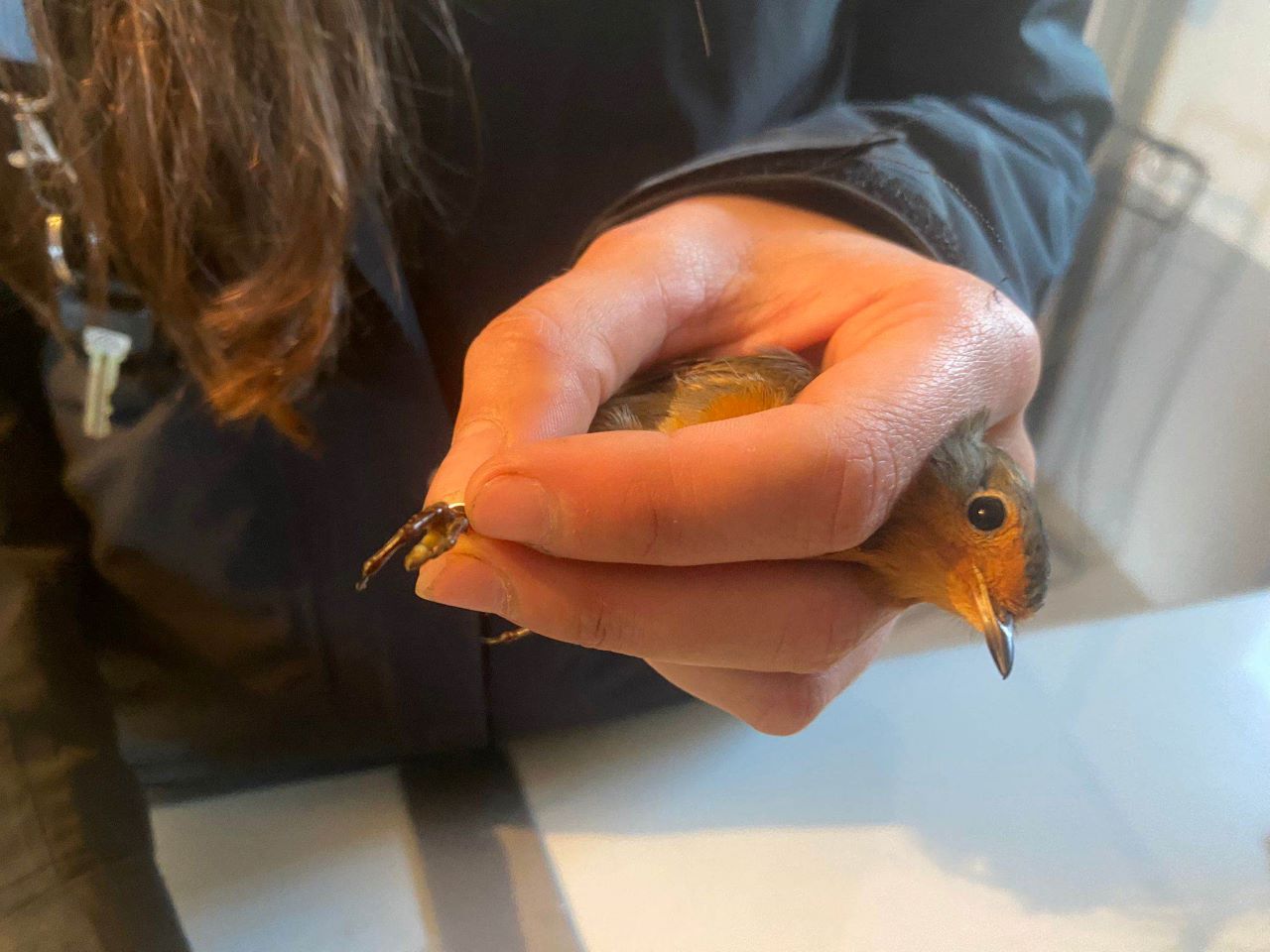 We also had a visit of Peter Jürgensen, taxidermist and William Aarestrup, Denmark's oldest active ringer.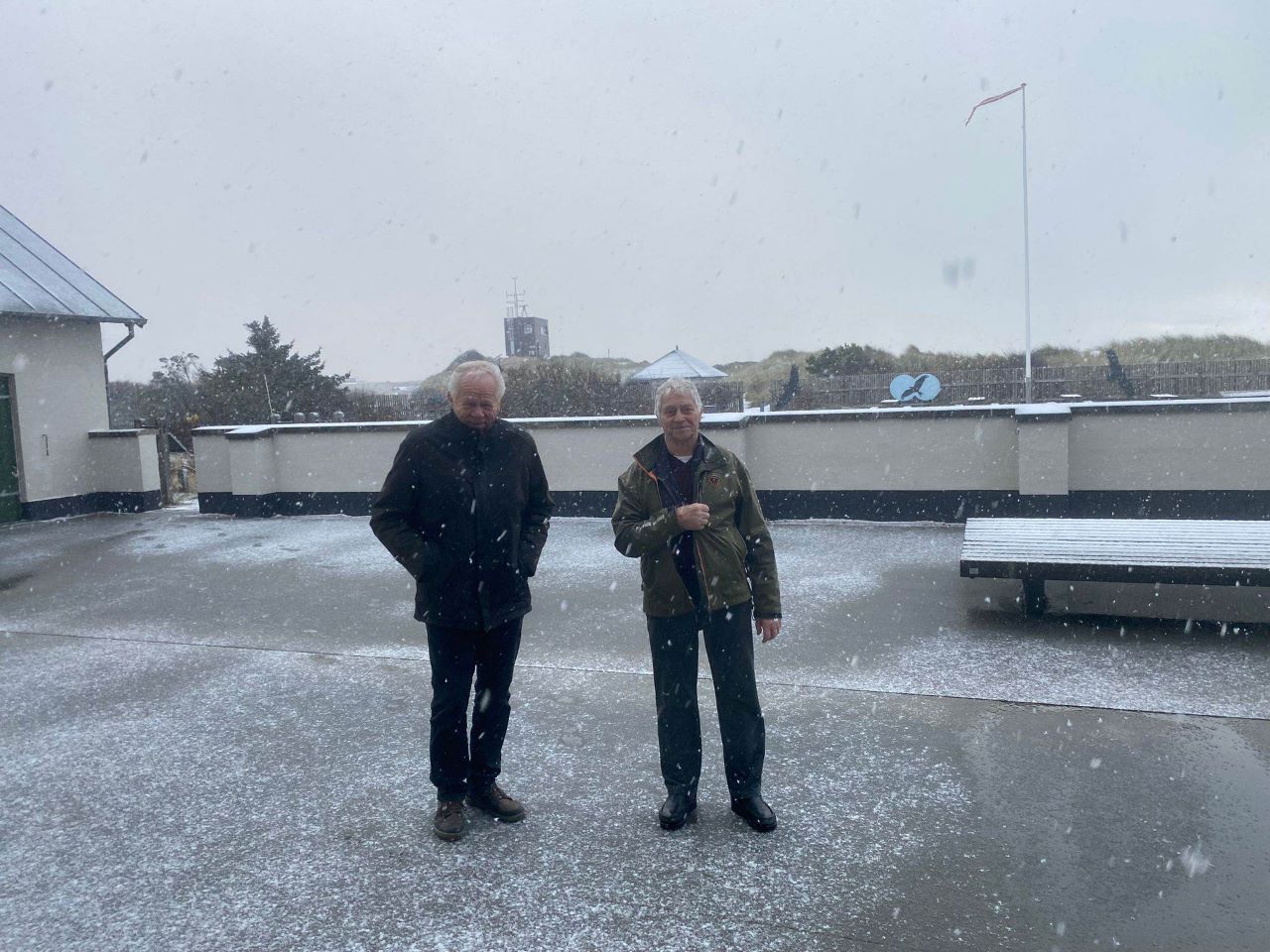 We enjoyed Gløgg and æbleskiver listening fantastic stories about … Birds! After, they went outside to see and try to catch some raptors! They finally saw that a buzzard (Musvåge), but they didn't try. Simon posted this afternoon a report about the European Storm-Petrel (Stormsvalerne) (you can read it here: Report Stormsvalerne i Skagen 2022).
All the volunteers want to thanks Lone and Lars for their help and the nice time together these two last weeks and we will hope to see you again.
Ringing in the Light House Garden:
Rødhals 1
People at the station: Louis Kristoffer Poulsen, Frank Osterberg, Diana Sciandra, Prescillia Lemesle, Simon S. Christiansen, Jesper Madsen, William Aarestrup, Peter Jürgensen and our guests Karen and Søren