Her på Skagen Fuglestations blog bringes korte nyheder i dagbogsformat om hændelser på fuglestationen.

Se indlæg fra år: 2023 (286)2022 (292)2021 (279)2020 (282)2019 (304)2018 (261)2017 (247)2016 (2)(se alle)


Skagen fish dinner
tirsdag 22. november 2022
Hello!
This morning me and Prescillia opened the nets at Kabeltromlen. Later the other volunteers joined us and we were hoping to catch many birds but the weather was not up for that: we caught in total 12 birds (with recaptures). Considering that the weather in the next days will not be good we brought to the lighthouse all the nets and the materials (poles, ropes, pegs, signs etc) which were at Kabeltromlen and we said goodbye to Kabeltromlen for this year. The end of the 2022 season is a little bit sad, but we will continue ringing birds until the end of the opening of the ringing station (7th December): we have still some nets settled in the Lighthouse garden, than we have also the Night-catching sessions and the Snow Buntings (Snespurv) are waiting for us.
During the afternoon Prescillia went to the city, Frank tried to use the thermal to catch Jack Snipes during the day and the rest of us looked the football match of the day (Denmark-Tunisia 0-0).
In the evening we had a lot of guests that came to eat the fish and seafood which Simon ordered. It was wonderful, super tasty! We looked some pictures of the past year, many of them were with Hanelie, who stayed here for a very long time <3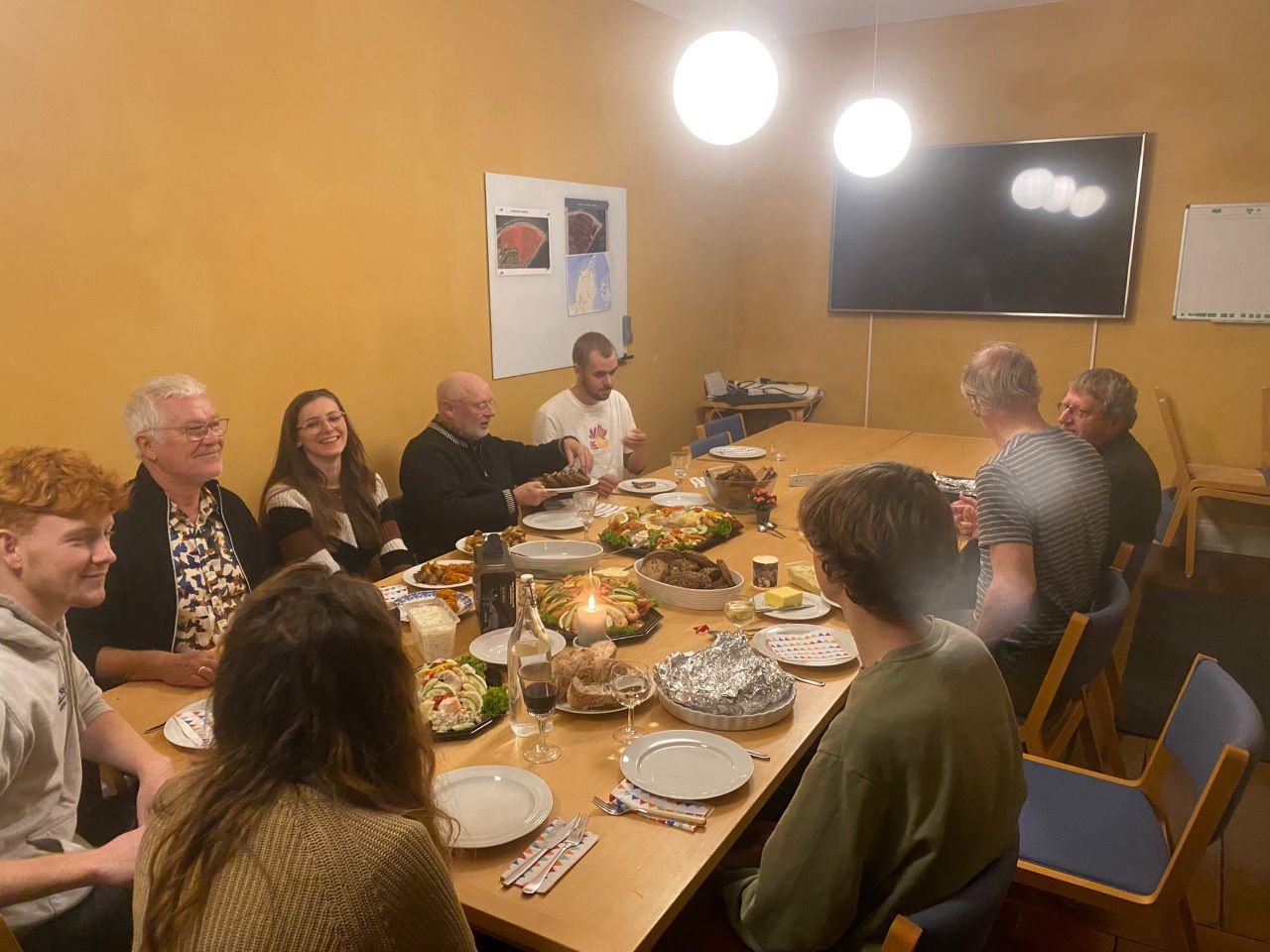 We also played some games :)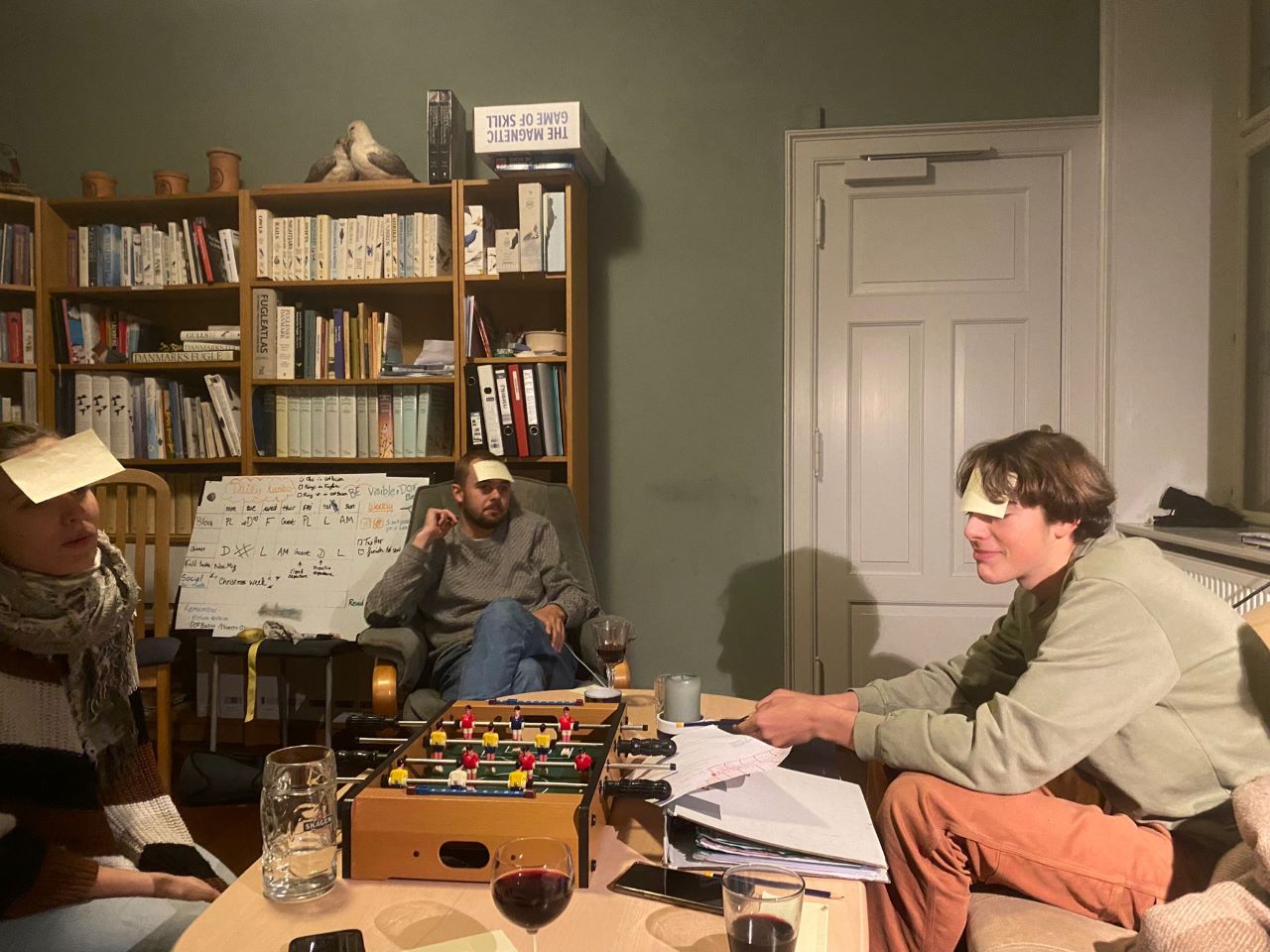 Ringmærkning Kabeltromlen:
Solsort: 1
Gærdesmutte: 1
Musvit: 1
Munk: 1
Total = 4
Dagens observationer kan ses her
Folk på stationen: Simon Christiansen, Louis Kristoffer Poulsen, Diana Sciandra, Prescillia Lemesle, Frank Osterberg, Aksel Y. Munkholm, Lars Mortensen, Knud Pedersen, Olof Lou, Frede Jakobsen.