Her på Skagen Fuglestations blog bringes korte nyheder i dagbogsformat om hændelser på fuglestationen.

Se indlæg fra år: 2023 (1)2022 (292)2021 (279)2020 (282)2019 (304)2018 (261)2017 (247)2016 (2)(se alle)


Trip to Frederikshavn!
fredag 25. november 2022
Hello everyone,
Last night, Franck, Karen and I were in night captching. Within the first few minutes, a yellow hammer (Gulspurv) was recaptured. We also caught a Woodcock (Skovsneppe) and a blackbird (Solsort). A beautiful evening, it's always relaxing to walk in the night, in silence, enjoying the silence of the sleeping nature!
An unusual day today as we left Skagen to visit the East coast around Frederikshavn. We had taken the woosh nest and the ringing material with us in the hope of ringing some of the resting birds on the beach. At the end, no ringing but very nice observations! A promising morning from the start with a herring gull (Sølvmåge) ring found on the beach. The purples sandpipers (Sortgrå Ryle) staying on the rocks but also a velvet scotter (Fløjlsand) were magical moments.
Velvet Scotter, Fløjlsand (picture of Søren Leth-Nisse, our guest)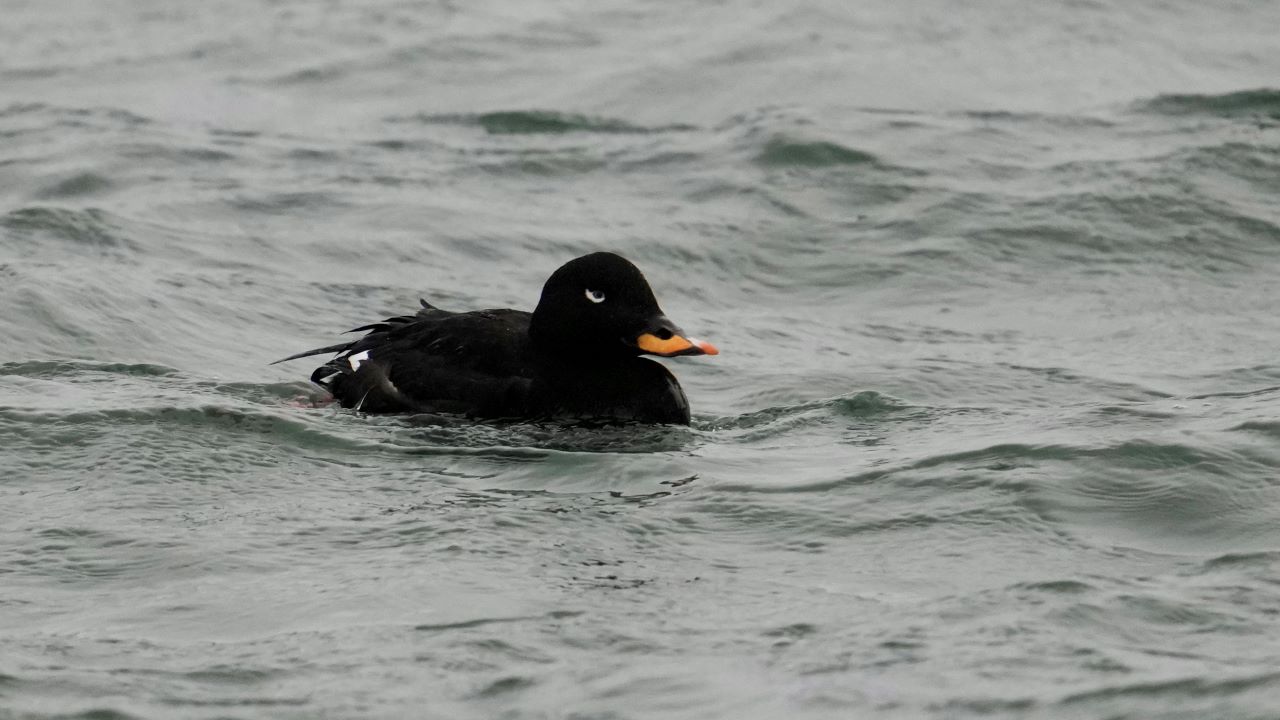 Purple sandpiper, Sortgrå Ryle (picture of Søren Leth-Nisse, our guest)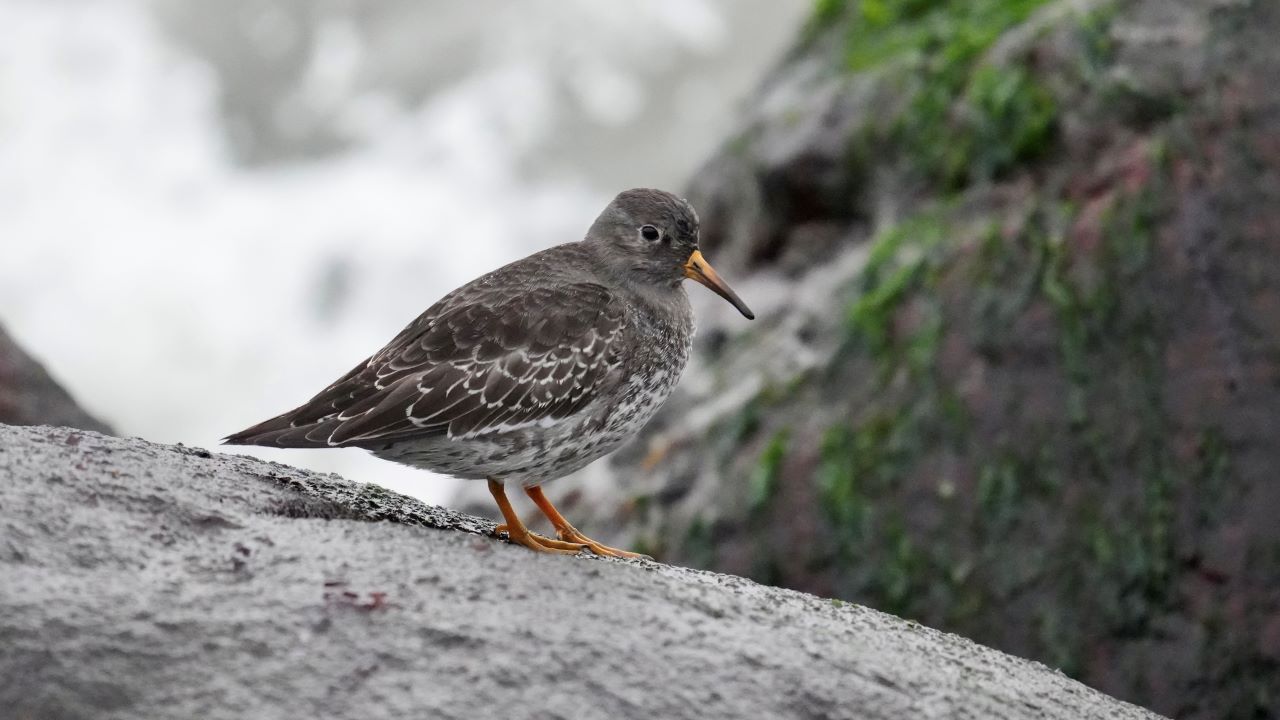 It's really great to see the birds so close up when you are watching them from so far away in Grenen! Other birds seen were Red-breasted Merganser (Toppet skallesluger), Black guillemot (Tejst), Oystercatcher (Strandskade), redshank (Rødben), rock pipit (Skærpiber), water rail (Vandrikse), little grebes (Lille Lappedykker)! For me, seeing my first Kingfisher (Isfugl) in Denmark, my favourite bird, was amazing!
Kingfisher, Isfugl (picture of Søren Leth-Nisse, our guest)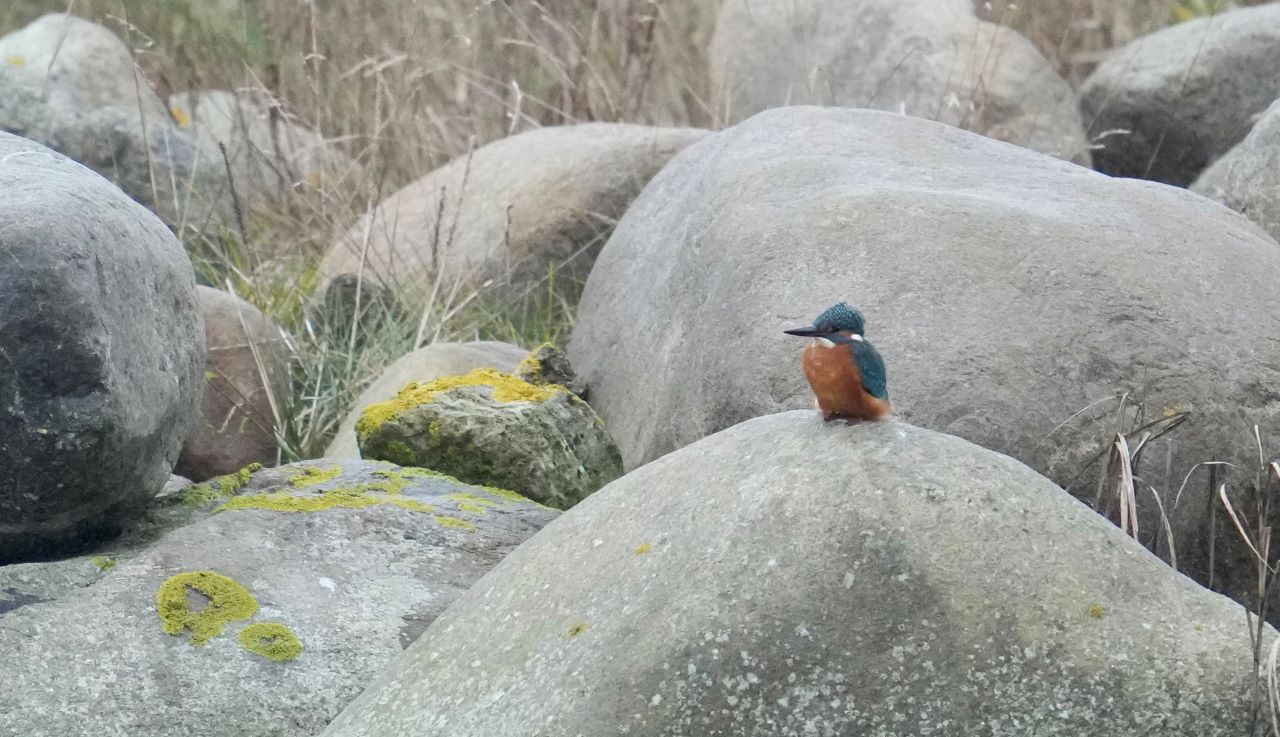 On the way, we said goodbye to Franck who will surely come back next spring! Then we continued our tour of the ugliest places, where the most interesting birds can be found in this type of habitat! Great white egret (Sølvehejre) and long tailed duck (Havlit) resting in the water was the last sighting but a first for our guests who accompanied us!
This afternoon we came back late, Aksel, Diana and Louis fixed the last nets for the next year. Tonight, our guests also prepared a wonderful Danish Christmas meal for us! A real treat and Aksel was happy to find the almond in the Risalamande, a first in 24 years! He won some nice decorations for Christmas!
Aksel, happy to get the present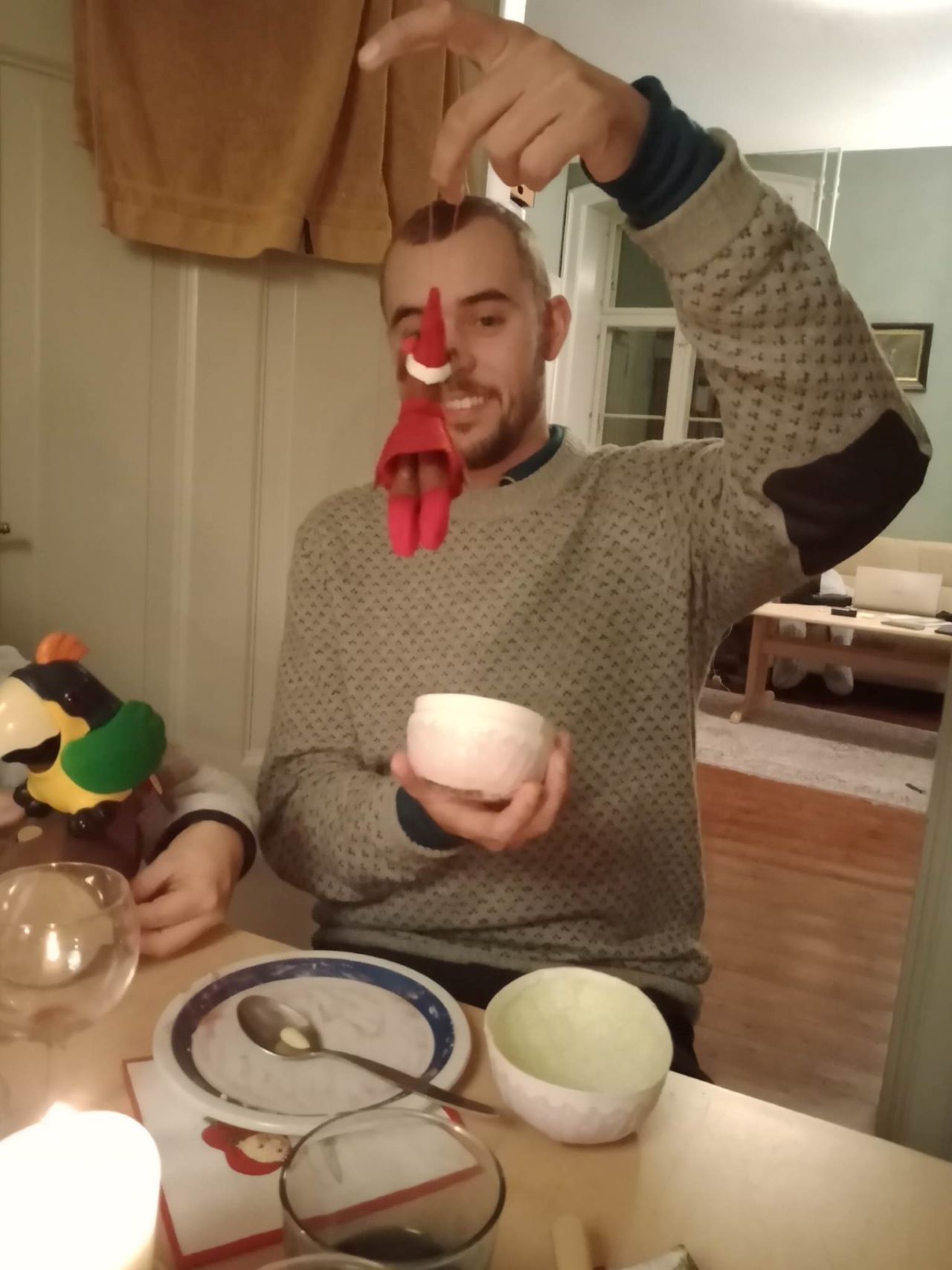 On my side, this afternoon, I prepared my stuff for my departure, in fact, I am writing this message with a bit of nostalgia as I am leaving the station tomorrow. I say goodbye to this wonderful team with whom I spent unforgettable moments, always with seriousness as you can see on this picture, taken this afternoon!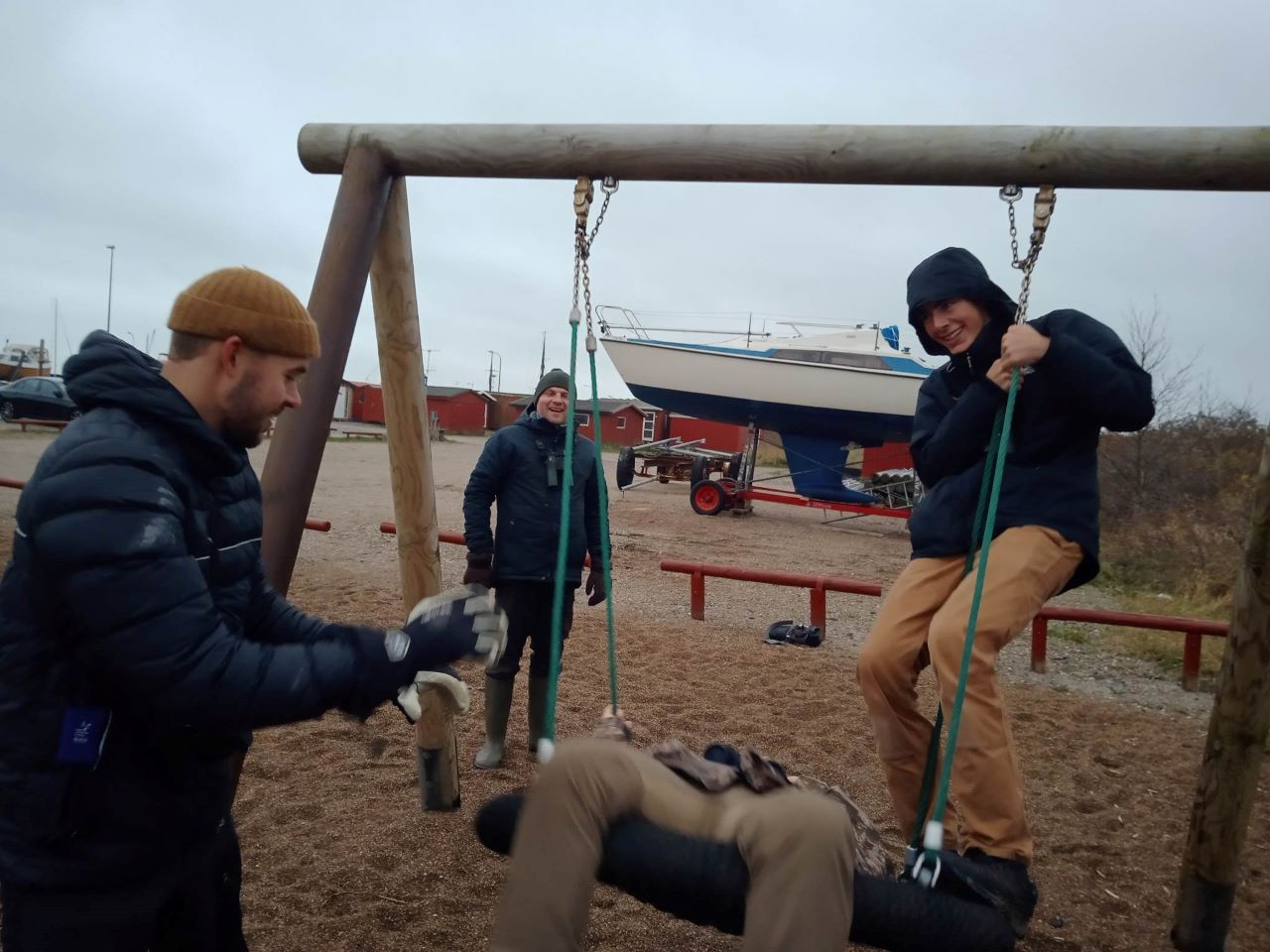 Don't get me wrong Simon looks serious but he had as much fun as the volunteers! A goodbye but not a farewell because I will come back to Skagen and the Bird Observatory!
Autumn team: Louis, Franck, Simon, Aksel, Diana, our guest (Karen Marie Sø Leth-Nissen) and me (picture of Søren Leth-Nisse, our guest)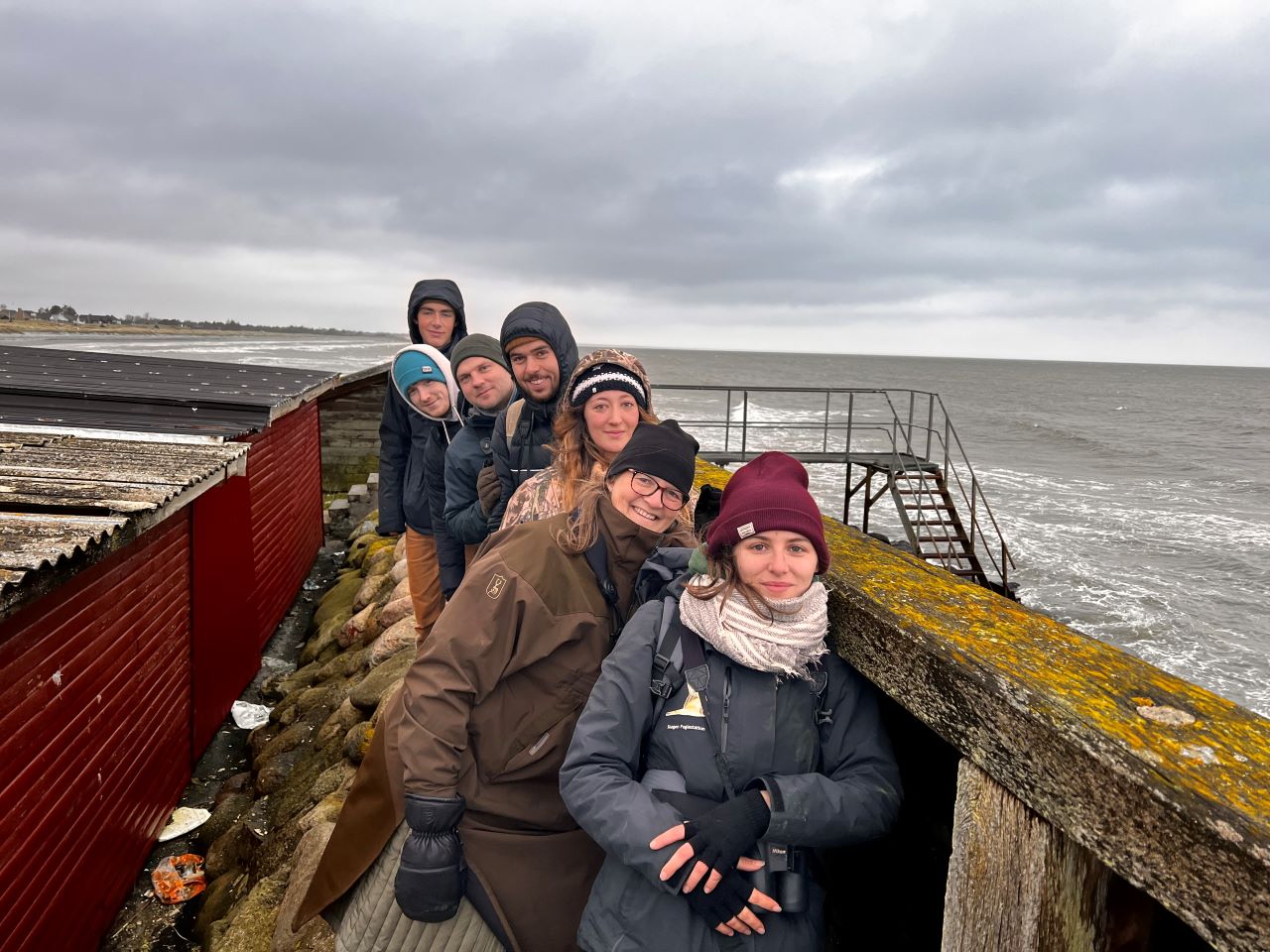 See you soon,
Ringing:
Solsort: 1
Skovsneppe 1
Gulspurv 1
People at the station today: Diana Sciandra, Simon Christiansen, Louis Kristoffer Poulsen, Prescillia Lemesle, Frank Osterberg, Aksel Y. Munkholm, Søren Leth-Nissen and Karen Marie Sø Leth-Nissen.