Her på Skagen Fuglestations blog bringes korte nyheder i dagbogsformat om hændelser på fuglestationen.

Se indlæg fra år: 2023 (32)2022 (292)2021 (279)2020 (282)2019 (304)2018 (261)2017 (247)2016 (2)(se alle)


mere sne i dag...
torsdag 9. marts 2023
After the glorious sunshine of yesterday, we thought we'd seen the last of the snow but alas, we were wrong. Heavy snow, freezing temperatures and fog meant the typical morning observations were impossible. As soon as the weather improved slightly, Yehonatan and I trudged through the snow to clear the snow and ice below some nets as well as replenished the seed mix to support the wintering passerines in this cold period. I then carried on to Ellekrattet and enjoyed my best views yet of a very vocal pair of Bearded Tits (Skægmejse).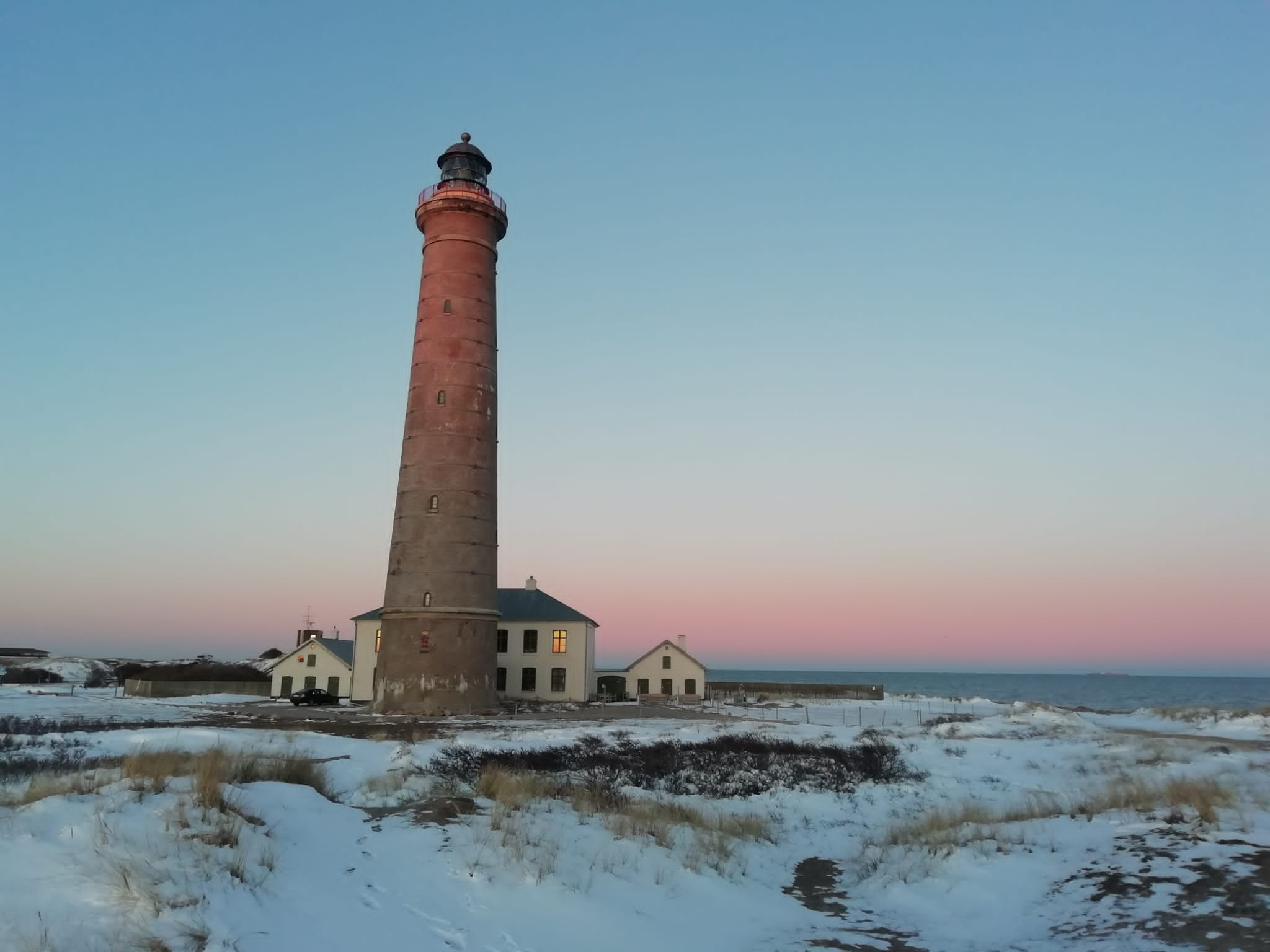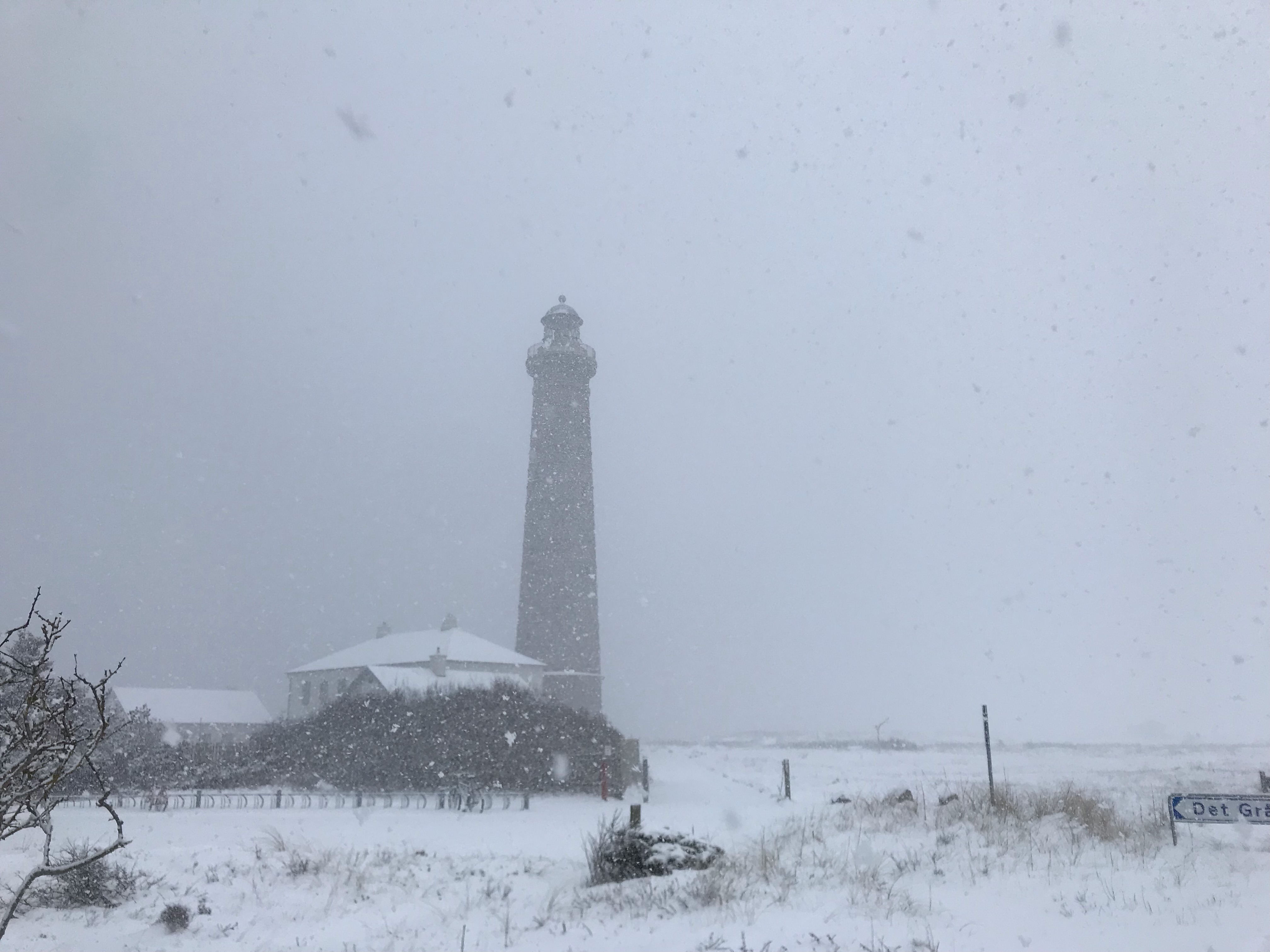 What a difference a day makes: the Grey Lighthouse (Det Grå Fyr) yesterday evening (top) and this morning (bottom).
Johanna birded the local area while both Dante and Simon checked the large flocks of Common Scoter (Sortand) and Eider (Ederfugle) resting in the Kattegat. They're highlights were two male Long-tailed Ducks (Havlit) and a winter plumage Black Guillemot (Tejst).
We also received the ringing recovery information for the Swedish-ringed Common Redpoll (Stor Gråsisken) we caught last week with Michael Anker at Jenne sø. It was originally ringed as a first calendar year bird on 7th July 2021 at Grisgarmen, Degernäs, Sweden.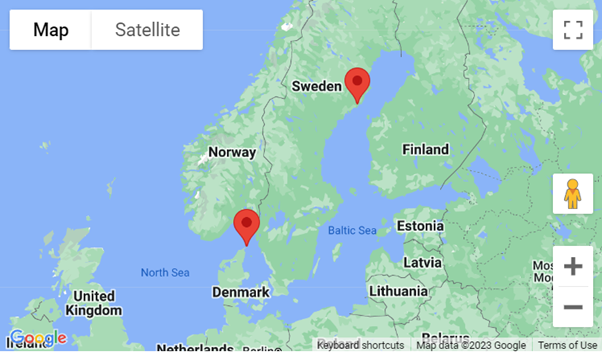 The original Swedish ringing site and the recovery site (Skagen) of the Common Redpoll (Stor Gråsisken).
Skagen Fuglestation: Johanna Veentjer, Yehonatan Ben aroia, Dante Shepherd & Lauren Evans