Her på Skagen Fuglestations blog bringes korte nyheder i dagbogsformat om hændelser på fuglestationen.

Se indlæg fra år: 2023 (32)2022 (292)2021 (279)2020 (282)2019 (304)2018 (261)2017 (247)2016 (2)(se alle)


A busy day at the station!
onsdag 15. marts 2023
As usual, the day started with Dante, Yehonatan and I heading out for morning observations from Verdens Endes 1. Our highlights from our 4 hour watch included 103 Skylark (Sanglærke), 1 Carrion Crow (Sortkrage), 1 Goosander (Stor Skallesluger) and 27 Fulmar (Mallemuk).
After joining us at Verdens Endes 1, Lars birded the local area and saw 3 adder (Hugorm) and a female Goshawk (Duehøg). Later in the day, 2 Golden Eagle (Kongeørn), a White-tailed Eagle (Havørn) and a Rough-legged Buzzard (Fjeldvåge) were spotted from Verdens Endes 1 by Ragnar Smith. Johanna and Simon began preparing the netting site for the season's ringing which will start very soon.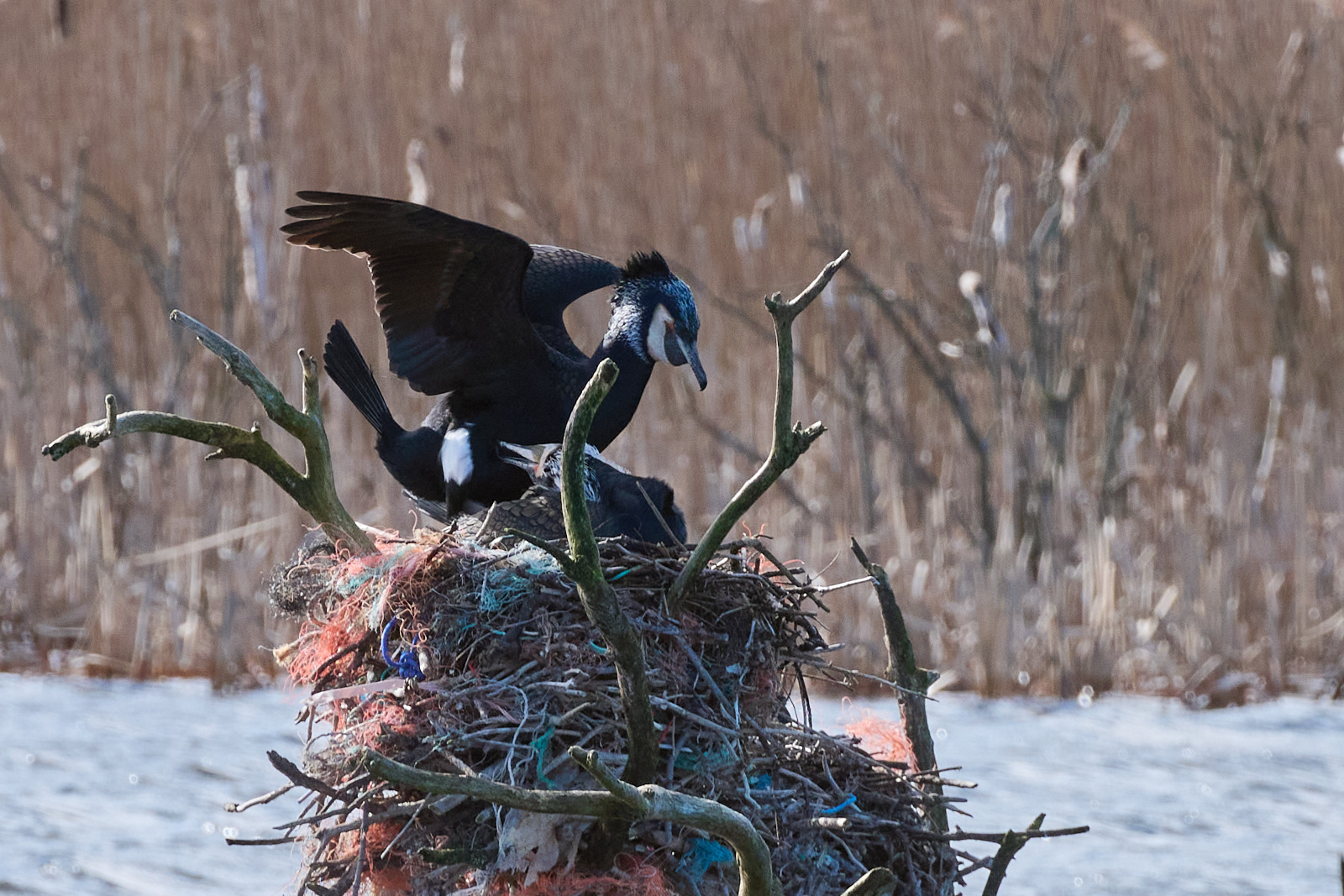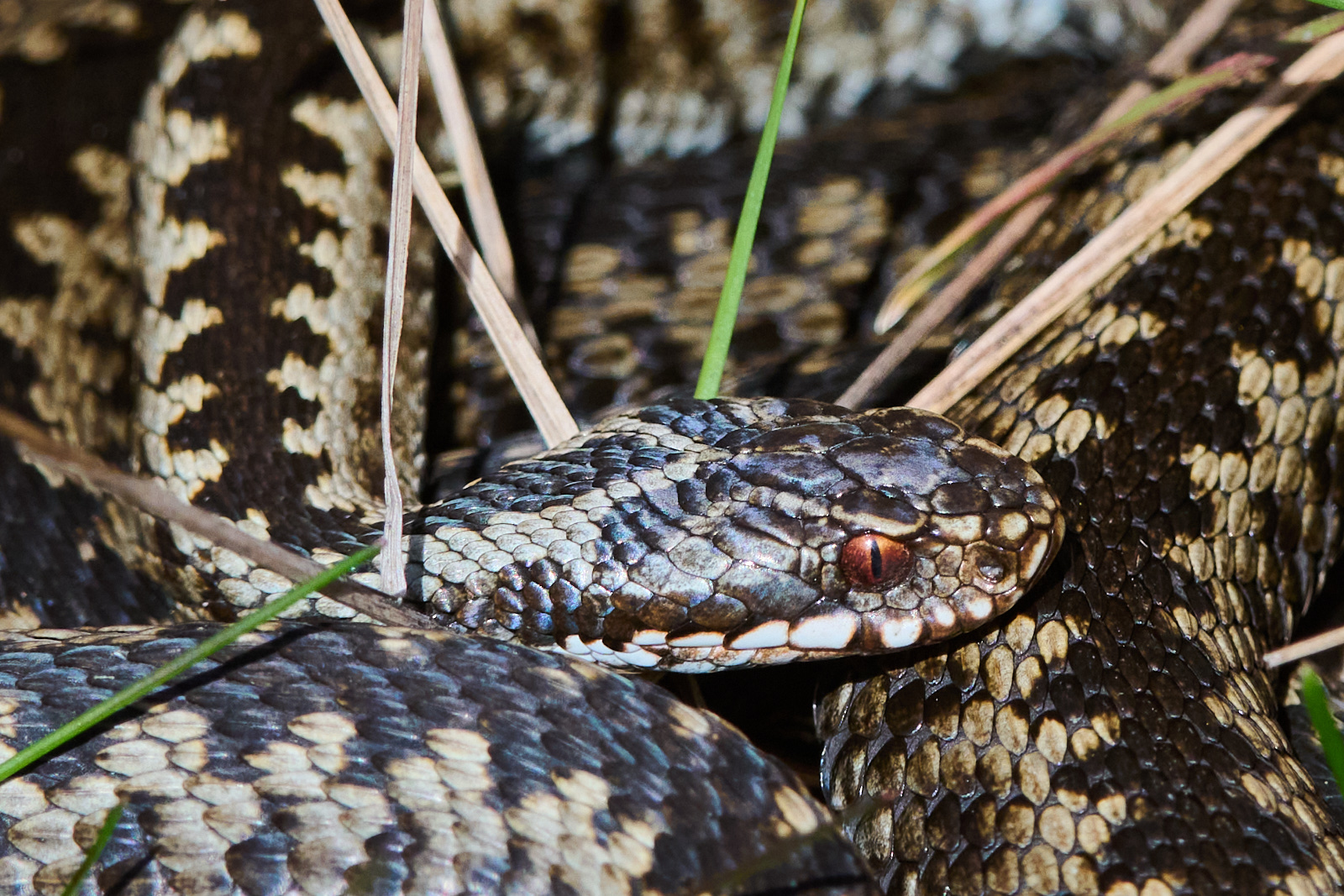 Cormorant on a nest and Adder by Lars.
In the afternoon, Yehonatan set about mending some pyramid traps whilst Johanna and I headed off to conduct a Fulmar (Mallemuk) survey. Throughout the year, we are walking a number of 10km transect around the Skagen coastline to collect dead seabirds, with a particular focus on Fulmars. These birds are sent to Aarhus University who are investigating plastic pollution and contents in the stomach. Johanna and I also used the opportunity to do a beach-clean and we managed to collect 4 bags of rubbish on our way around as well as 2 Fulmars for the study.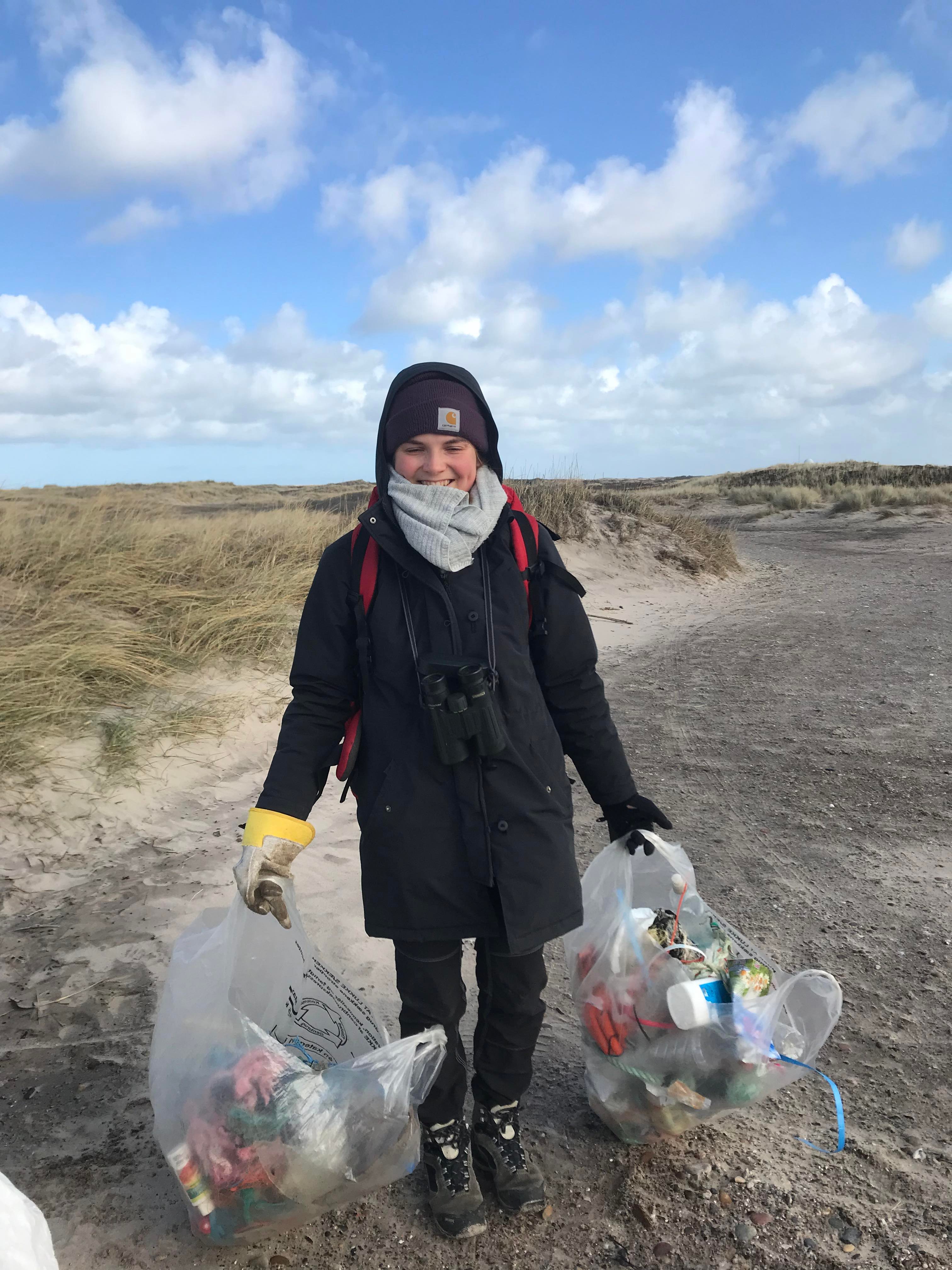 Johanna with two bags of rubbish collected from the Skagen coastline.
A full list of today's observations can be found here.
Skagen Fuglestation: Yehonatan, Dante, Johanna, Lauren, Lars & Anette