Her på Skagen Fuglestations blog bringes korte nyheder i dagbogsformat om hændelser på fuglestationen.

Se indlæg fra år: 2023 (105)2022 (292)2021 (279)2020 (282)2019 (304)2018 (261)2017 (247)2016 (2)(se alle)


New Kabletromle!
tirsdag 28. marts 2023
Yesterday we started the morning with ringing and observing, we had some sun, but the temprature was -1 and everything was frozen during the first hours of the morning.
We had a succesfull ringing with many Blackbirds (Solsort) and some other common species aswell. During the morning Simon had a guided tour for rangers from all around the world, and they were very exited about learning about Skagen and see some of the birds that we ringed.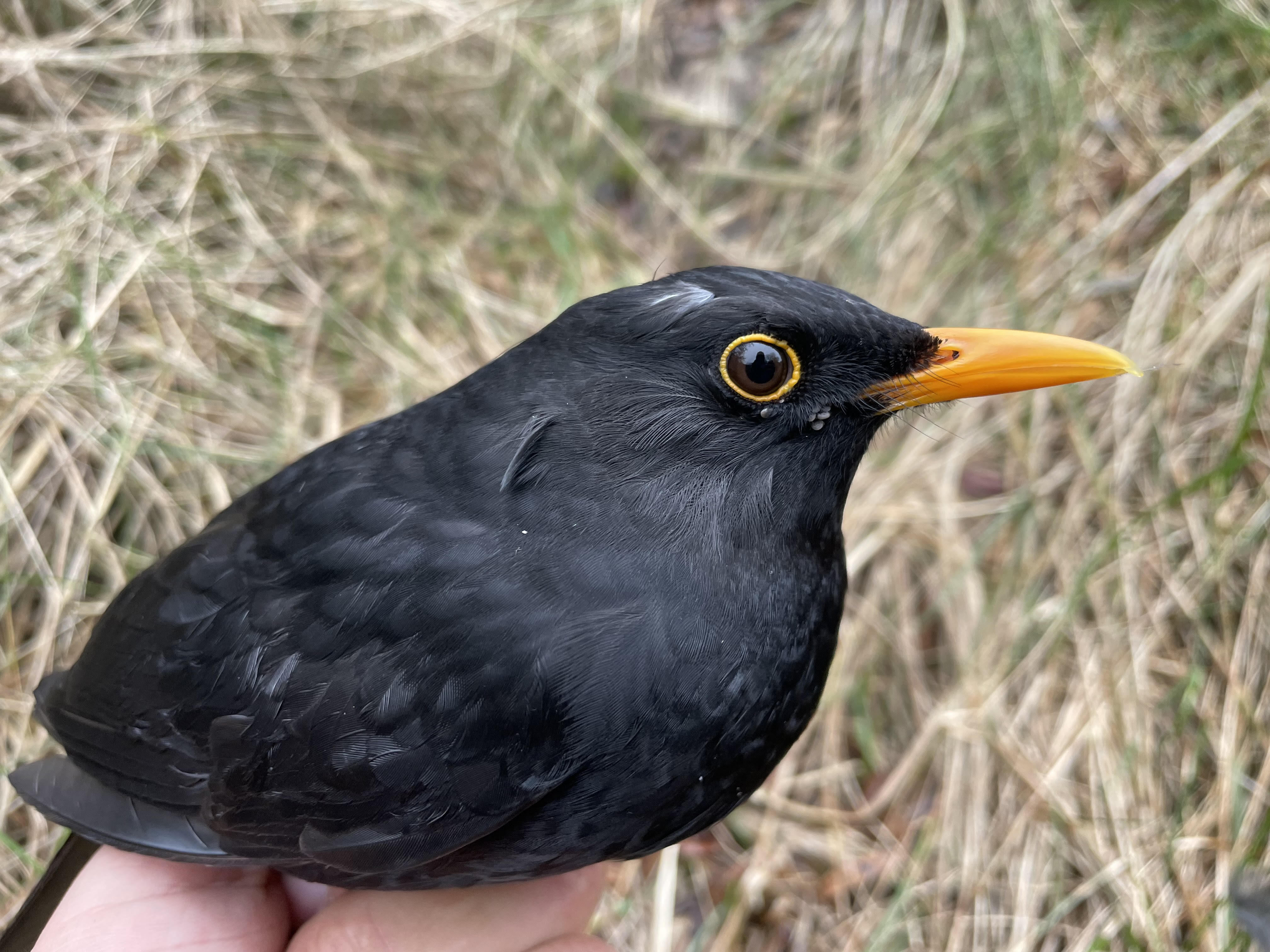 Male blackbird in the ringing, (Solsort)
Observation was a little slow but still some nice birds around, the highlight was 3 Golden eagles (Kongeørn) soaring around all day.
Later we worked on the raptor project, We tried to catch raptors with our stuffed owl, which didn't go too well, but at least we tried while some of us went with Simon to check one of the traps, and set up some fresh bait.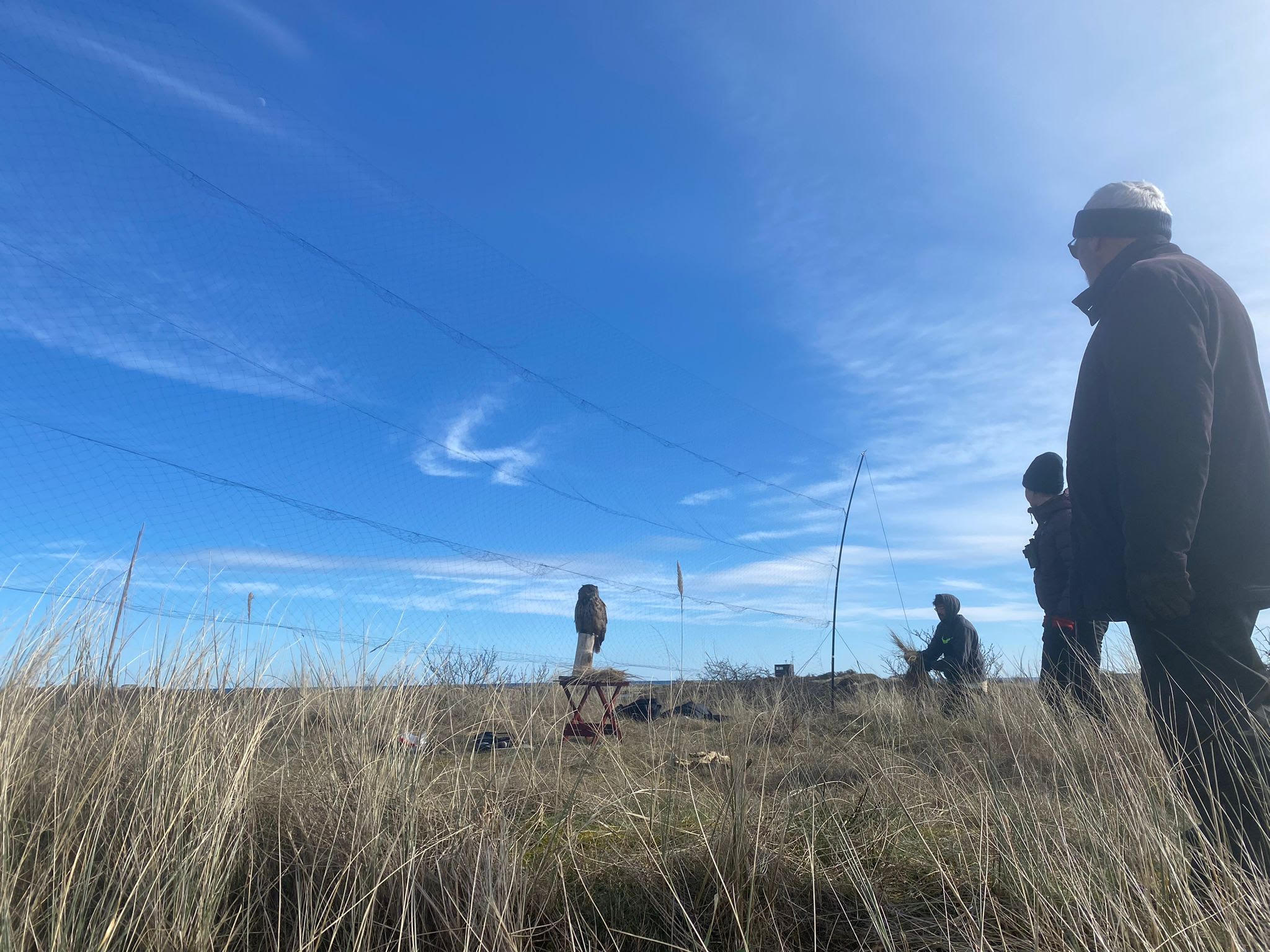 Our eagle owl attemp to catch raptors.
Later, we rolled the new kabletromle to our ringing site, something we didnt knew if we could do, but to our suprise, it was much easier than expected. After we put it in place, we all gathered around our new table and celebrated with some champagne.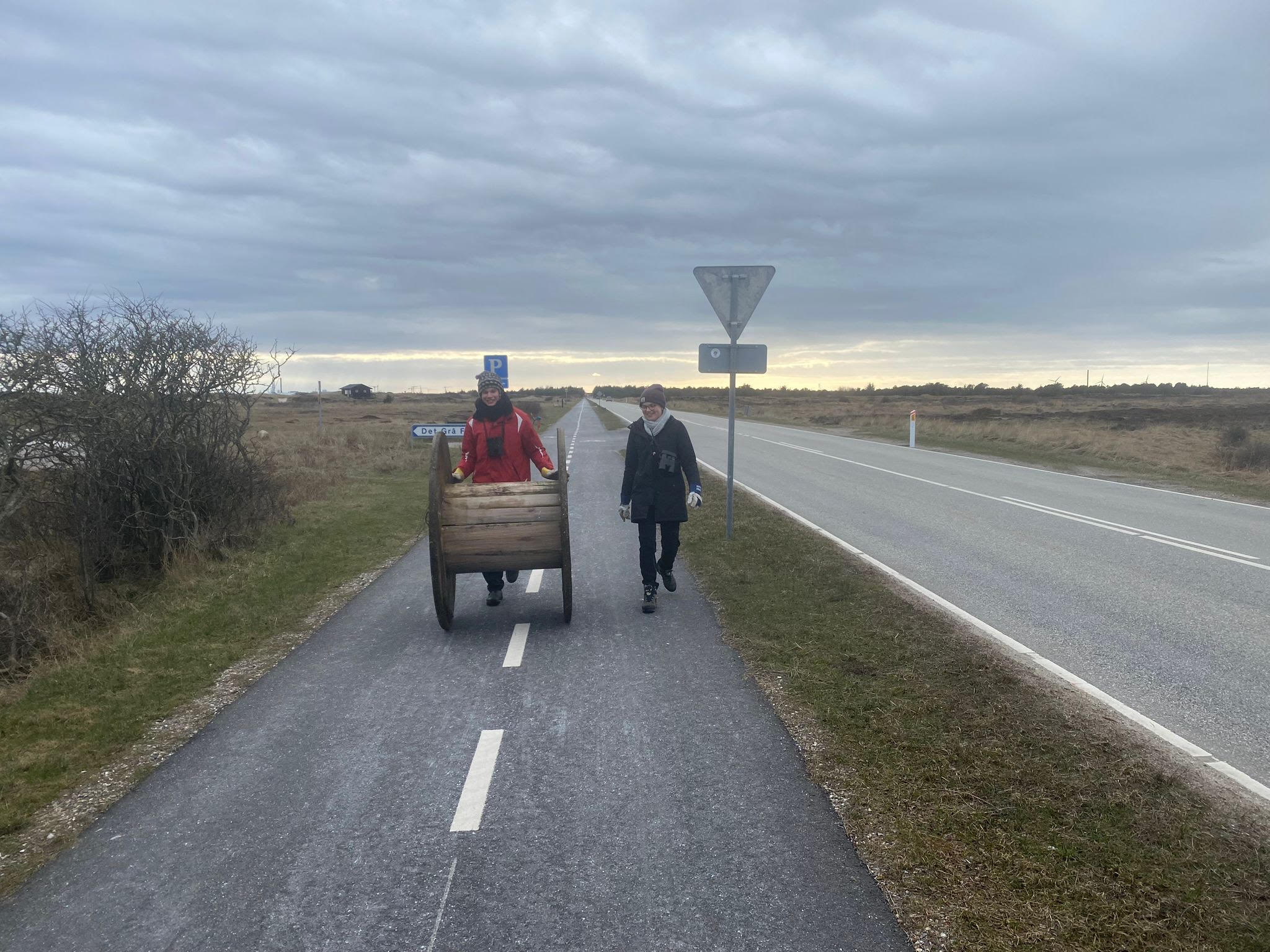 Rolling the new kabletromle and celebrating how easy it was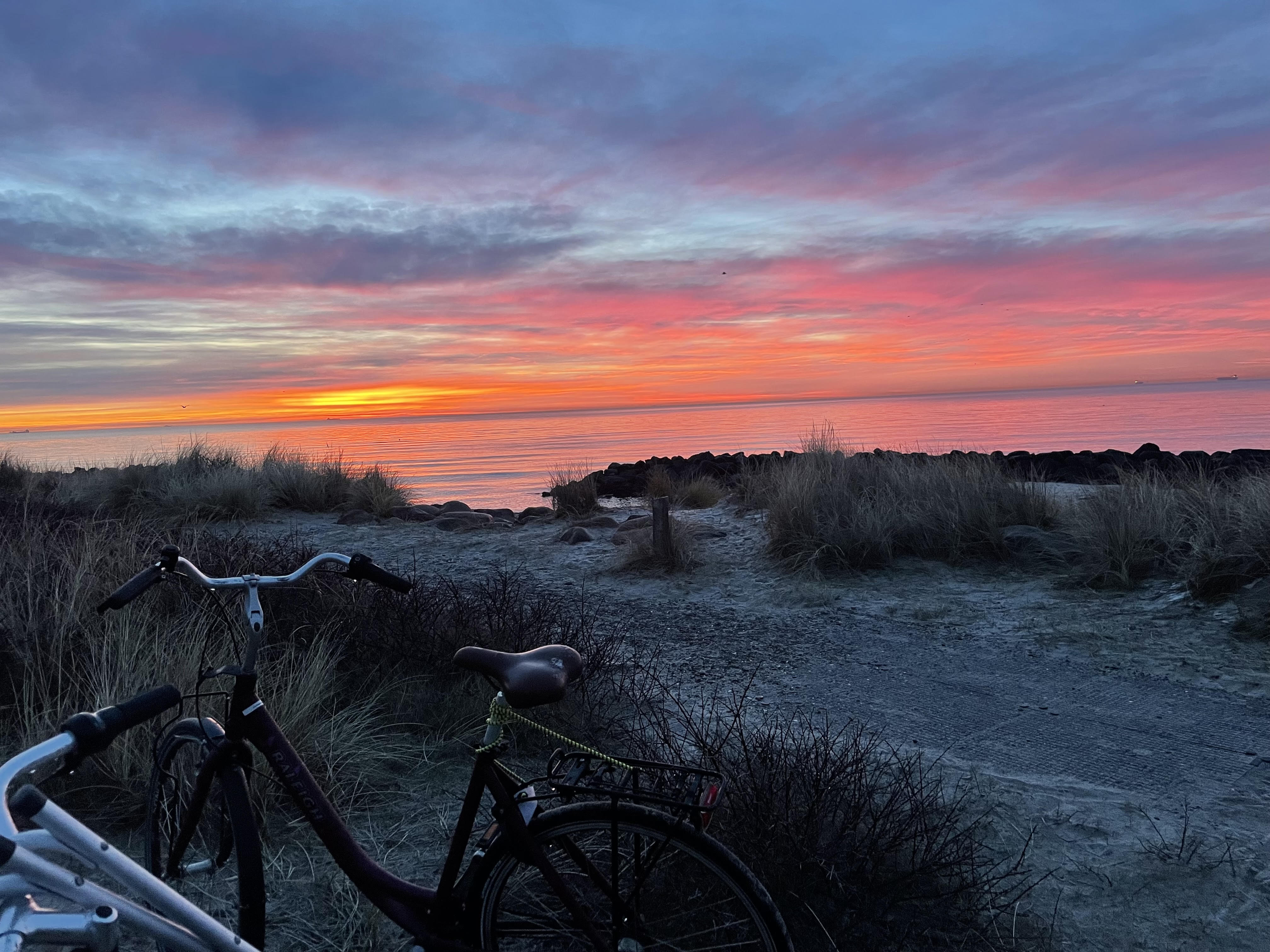 Ringing Kabletromlekrattet:
Rødhals-12
Gætdrsmutte-2
Lille dompap-1
Bogfinke-3
Blåmejse-5
Munk-1
Solsort-17
Raptor summary can be found here
People:Johanna Veentjer, Yehonatan Ben aroia, Lauren Evans, Dante Shepherd, Bjarne & Emelia, Simon S. Christiansen, Lisa Vergin.