Her på Skagen Fuglestations blog bringes korte nyheder i dagbogsformat om hændelser på fuglestationen.

Se indlæg fra år: 2023 (218)2022 (292)2021 (279)2020 (282)2019 (304)2018 (261)2017 (247)2016 (2)(se alle)


An Unexpected Catch at the Ringing Today
fredag 2. juni 2023
Michael and I got up at 02:30 and shortly afterwards headed out to Kabeltromlen to open the ringing nets. Later, as ringing commenced, we met the Head of the Danish Ringing Centre, Anders Trøttrup, and his nephew Johan. The first round was very disappointing as we had zero birds in the nets but thankfully activity picked up in the second round. Overall, it was still relatively quiet compared to some recent days and the lack of excitement started to show through our fatigue. But all it took was a star bird on one of the rounds and we were full of life again. Despite it flying past us minutes beforehand, none of us expected to see a Green Sandpiper (Svaleklire) in one of the nets! I see Green Sandpipers quite a lot back home in south London but this was the first one I have ever seen in the hand. It was also a new species for Michael to ring. It was great to see it up close and appreciate all of the plumage details that are often only seen badly in the field.
After closing the nets Michael and I then collected a dead Roe Deer and took it back to the freezer in the lab so it can be used later on at a raptor trap. No one was on observations today but whilst ringing we also noted 4 Honey Buzzard (Hvepsevåge), 1 male Red-backed Shrike (Rødrygget Tornskade), 1 Fieldfare (Sjagger), 1 Rosefinch (Karmindompap) and 4 Crossbill (Lille Korsnæb).
Link to today's observations entered in Dofbasen.
Skagen Bird Observatory: Lisa Vergin, Michael Colley, Simon S Christiansen, Troels Eske Orlvad and Zach Pannifer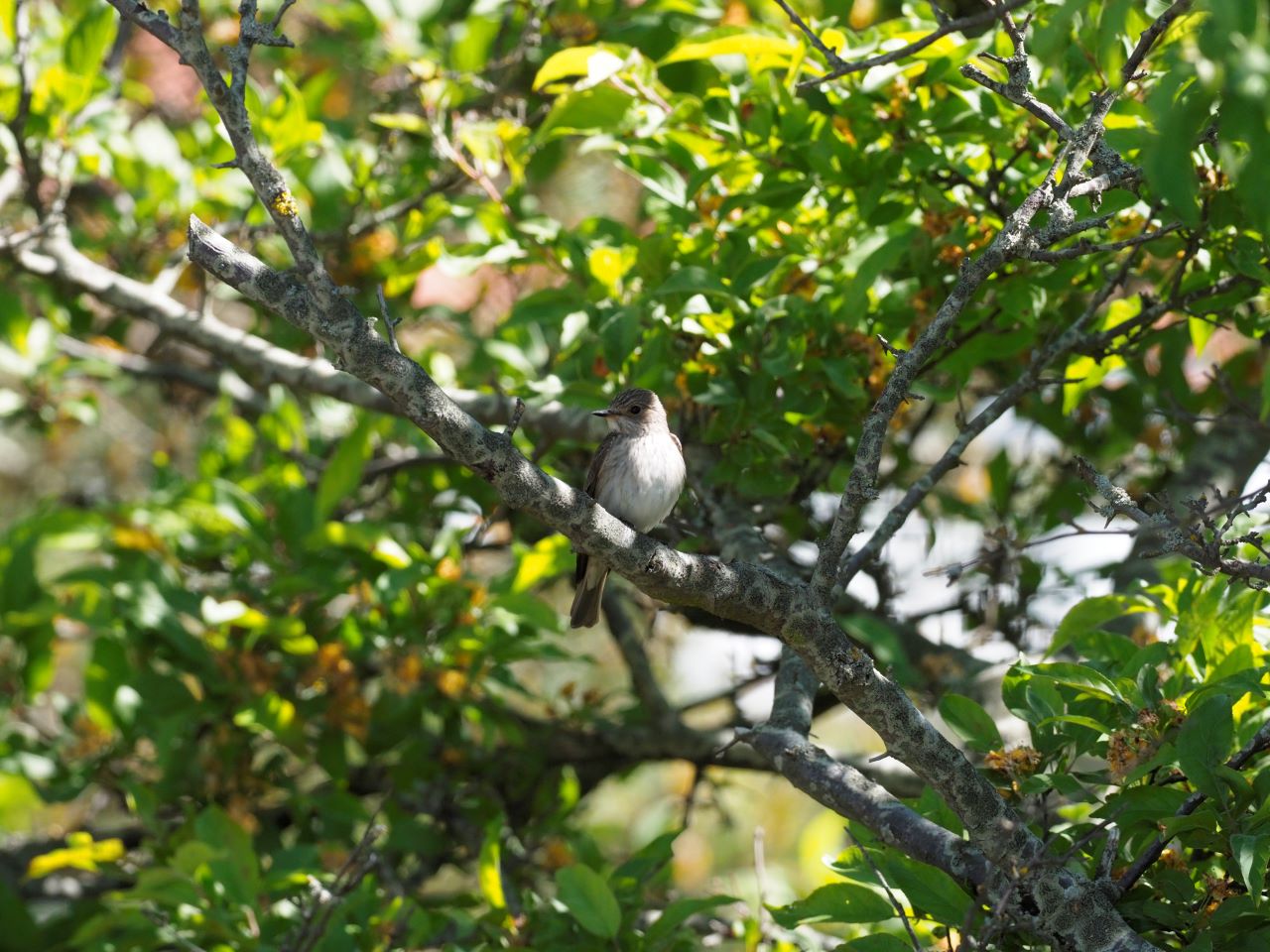 Spotted Flycatcher (Grå Fluesnapper) by Lisa Vergin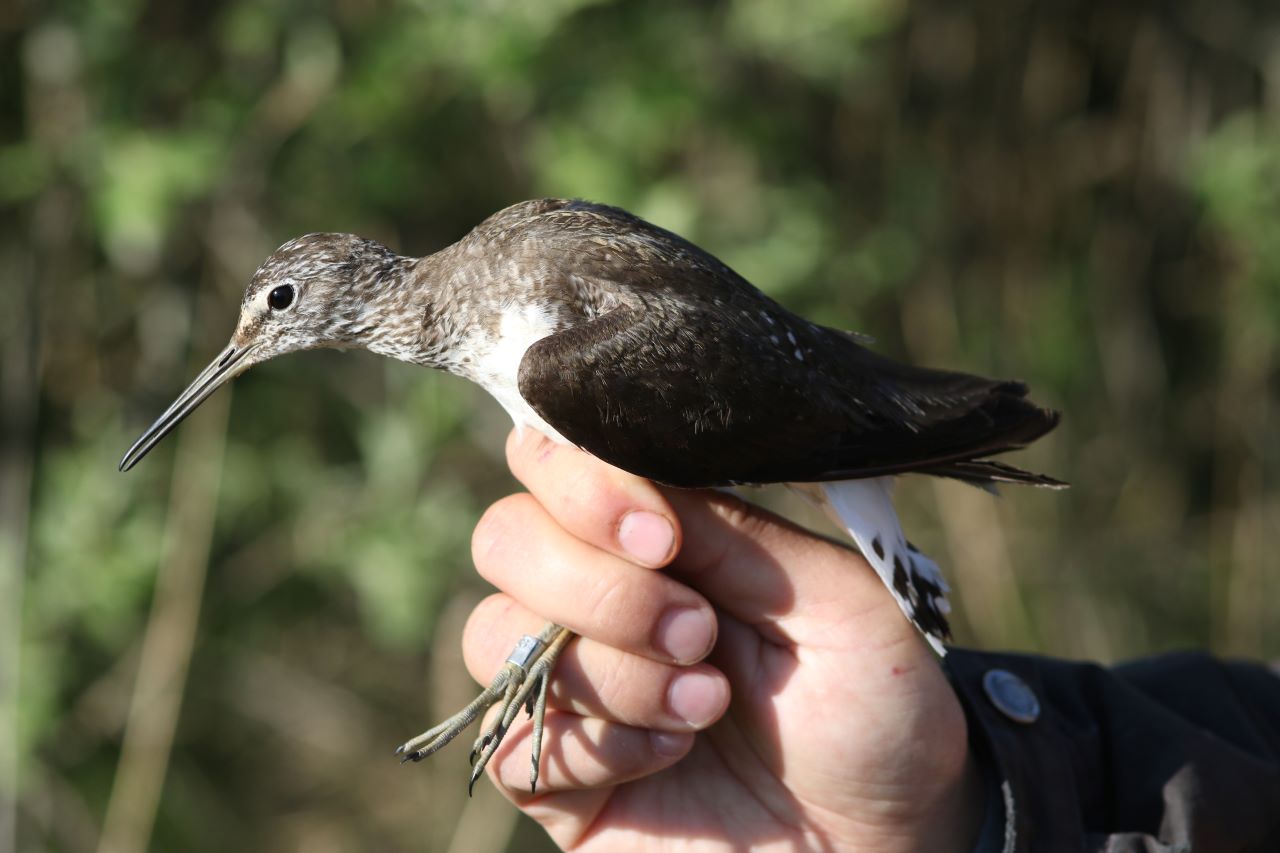 Green Sandpiper (Svaleklire) by Zach Pannifer
Ringing (Kabeltromlen):
Gulbug (Icterine Warbler) - 2
Løvsanger (Willow Warbler) - 3
Gærdsmutte (Wren) - 1
Rørsanger (Reed Warbler) - 1
Kærsanger (Marsh Warbler) - 1
Lille Gråsisken (Lesser Redpoll) - 3
Munk (Blackcap) - 5
Bogfinke (Chaffinch) - 2
Havesanger (Garden Warbler) - 1
Svaleklire (Green Sandpiper) - 1
Total: 20 birds