Her på Skagen Fuglestations blog bringes korte nyheder i dagbogsformat om hændelser på fuglestationen.

Se indlæg fra år: 2023 (218)2022 (292)2021 (279)2020 (282)2019 (304)2018 (261)2017 (247)2016 (2)(se alle)


A Windy Day
onsdag 13. september 2023
Rebecca and Antonia opened the nets early this morning at Kabeltromlen and Michael, Simon and I joined them in time for the first round. There was a stunning sunrise as we cycled there to meet them. What a nice way to start the day!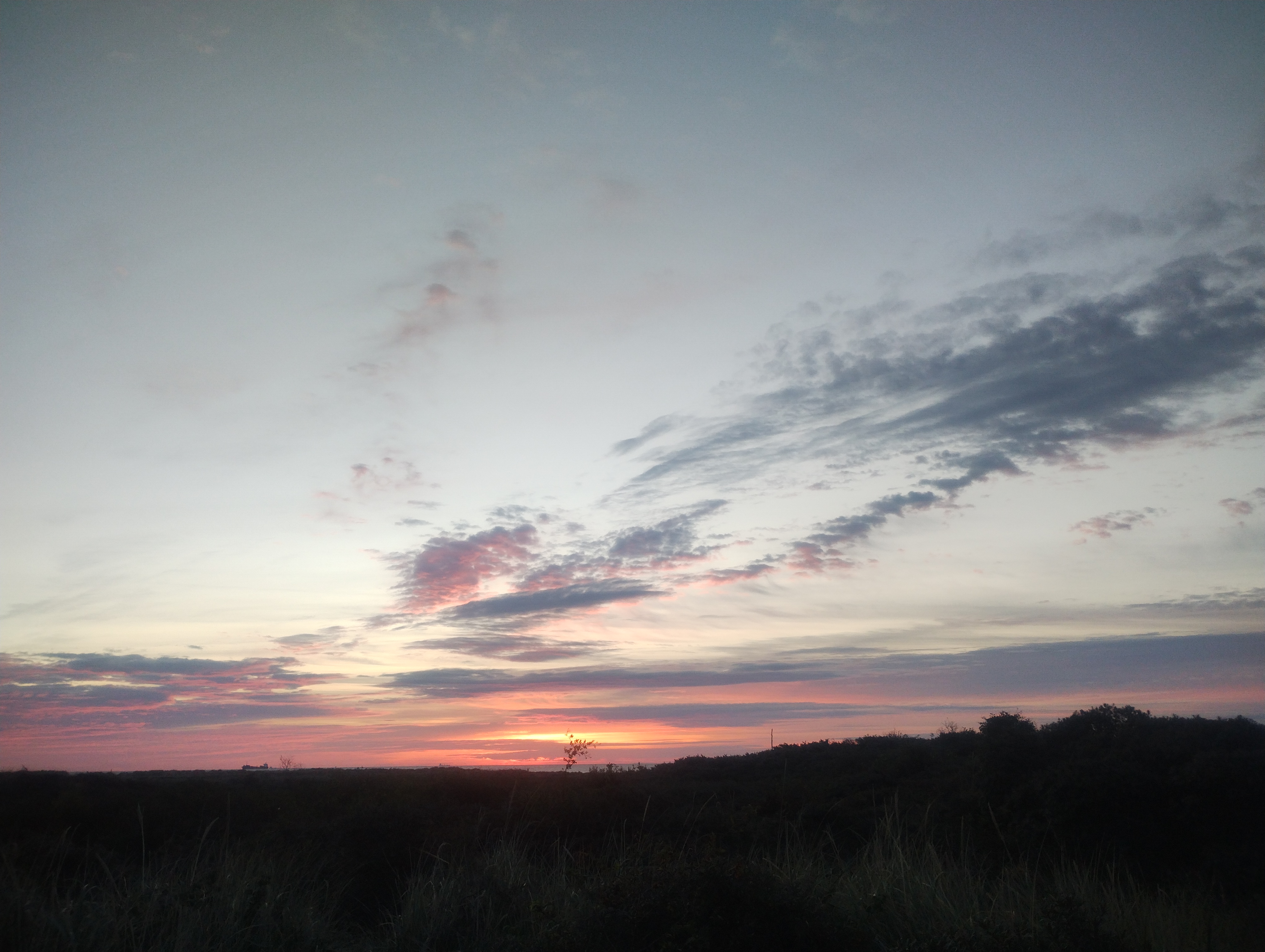 It was a very quiet ringing day and quite windy but we still caught some nice birds. Highlights included this young Great Spotted Woodpecker (Stor Flagspætte). It was just beginning to grow red feathers on its neck showing that it is a male bird.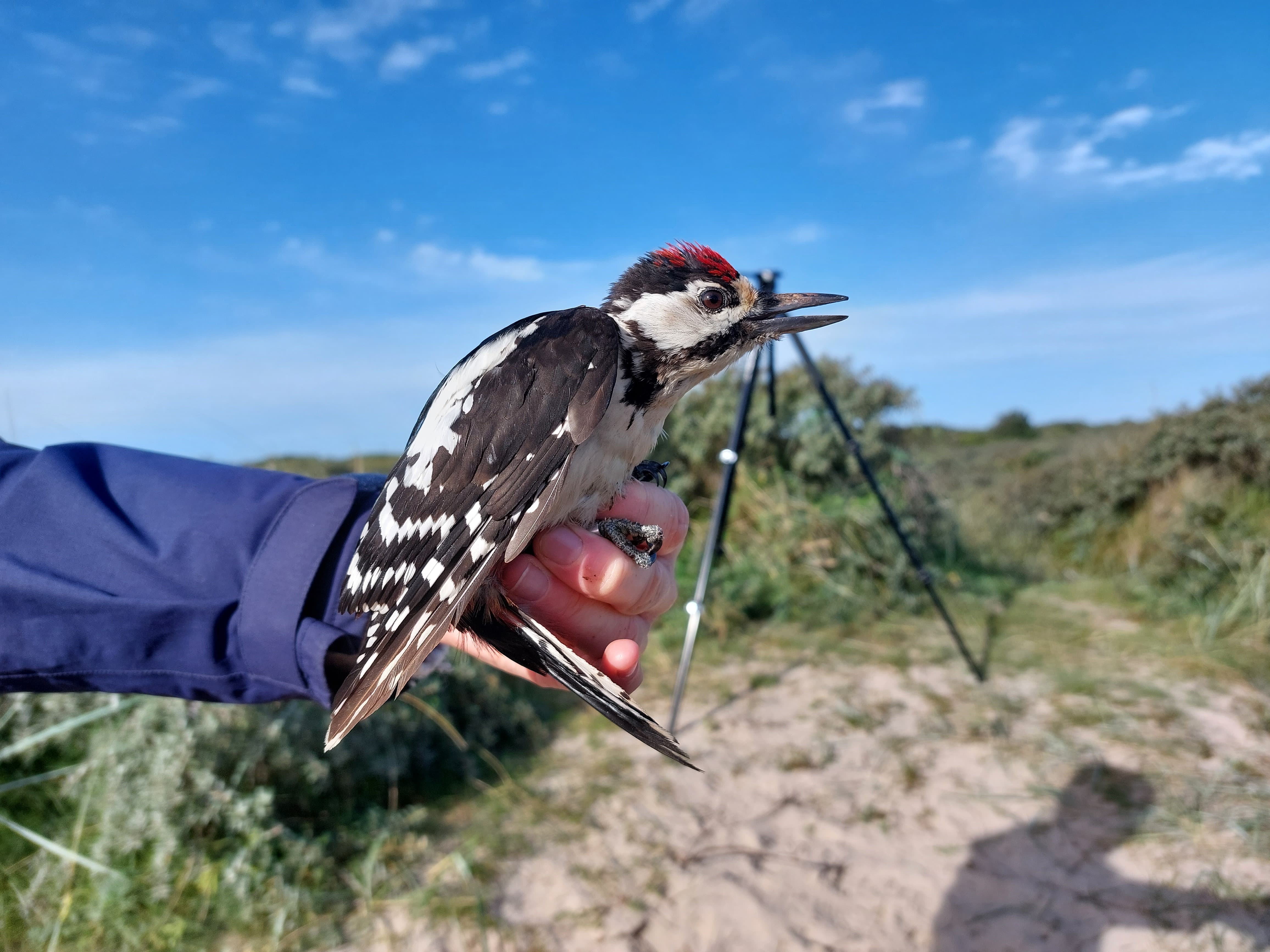 We also ringed a very nice young Blackbird (Solsort), a first in the hand for Antonia and the biggest bird she has ringed so far.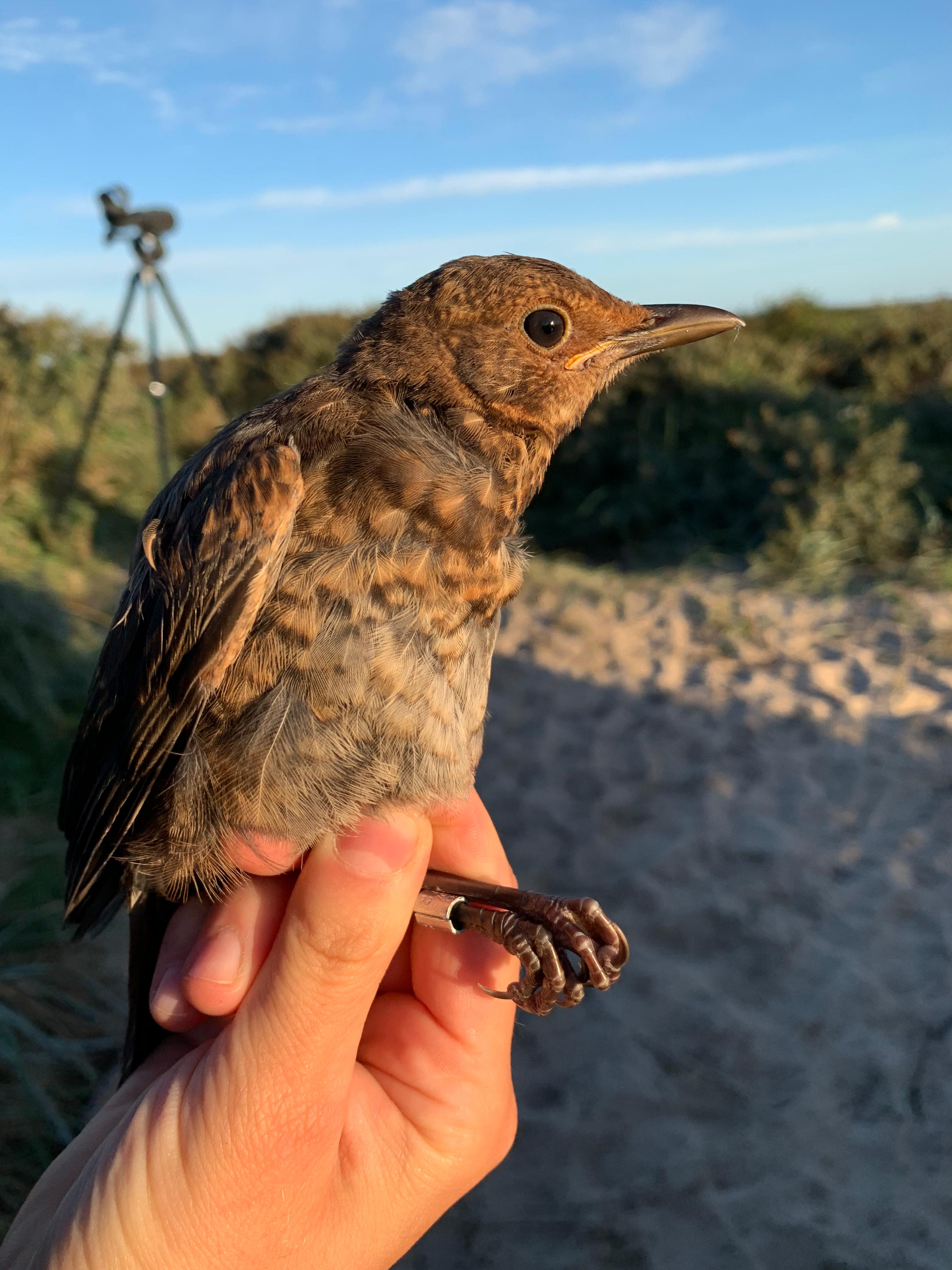 It was very windy morning for Gustav who did the migration count at World's End 3. The migration was slow, particularly in the last hour. However, he had a good sighting of a Great Skua (Almindelig Kjove) which we also managed to see from Kabeltromlen. There were also some flocks of Canada Geese (Kanadagås) flying over and lots of Fulmar (Mallemuk) were also seen.
In the afternoon, Rebecca went to do the Cormorant (Skarv) count at the harbour and some shopping. Back at the fuglestation, data was inputted, nets untangled, and Antonia climbed to the top of the lighthouse for the first time. It was very windy at the top but there were great views! Later on, our apartment guests, Helle and Neils, cooked us a delicious dinner.
Ringing (Kabeltromlekrattet)
Robin (Rødhals) – 3
Blue Tit (Blåmejse) – 2
Chiffchaff (Gransanger) – 1
Blackcap (Munk) – 1
Blackbird (Solsort) – 1
Great Spotted Woodpecker (Stor Flagspætte) – 1
Total: 9
People: Antonia Greil, Hayley Land, Rebecca Cheape, Gustav Nyberg, Simon Kiesé, Michael Fink, Helle and Niels.
A link to today's observations from volunteers and local observers.