Her på Skagen Fuglestations blog bringes korte nyheder i dagbogsformat om hændelser på fuglestationen.

Se indlæg fra år: 2023 (286)2022 (292)2021 (279)2020 (282)2019 (304)2018 (261)2017 (247)2016 (2)(se alle)


A busy Blue Tit day
søndag 1. oktober 2023
Hans, Knud, Gustav, Simon Jr and Rebecca all went out to World's End 3 for the migration count this morning and were greeted by another beautiful sunrise. There were not many seabirds to count today but they did enjoy seeing a Peregrine Falcon (Vandrefalk) flying in from the sea and Simon Jr also spotted three Purple Sandpipers (Sortgrå Ryle) flying over. There were also lots of passerines migrating today. Flocks of Meadow Pipit (Engpiber) were seen and also Wrens (Gærdesmutte) coming in, flying flat across the sea and landing in the nearby dunes. This was probably also the last day that the putative Eastern Yellow Wagtail (Alaskavipstjert) was seen here at Grenen. That unfortunatly meant that the many twitchers left empty handed.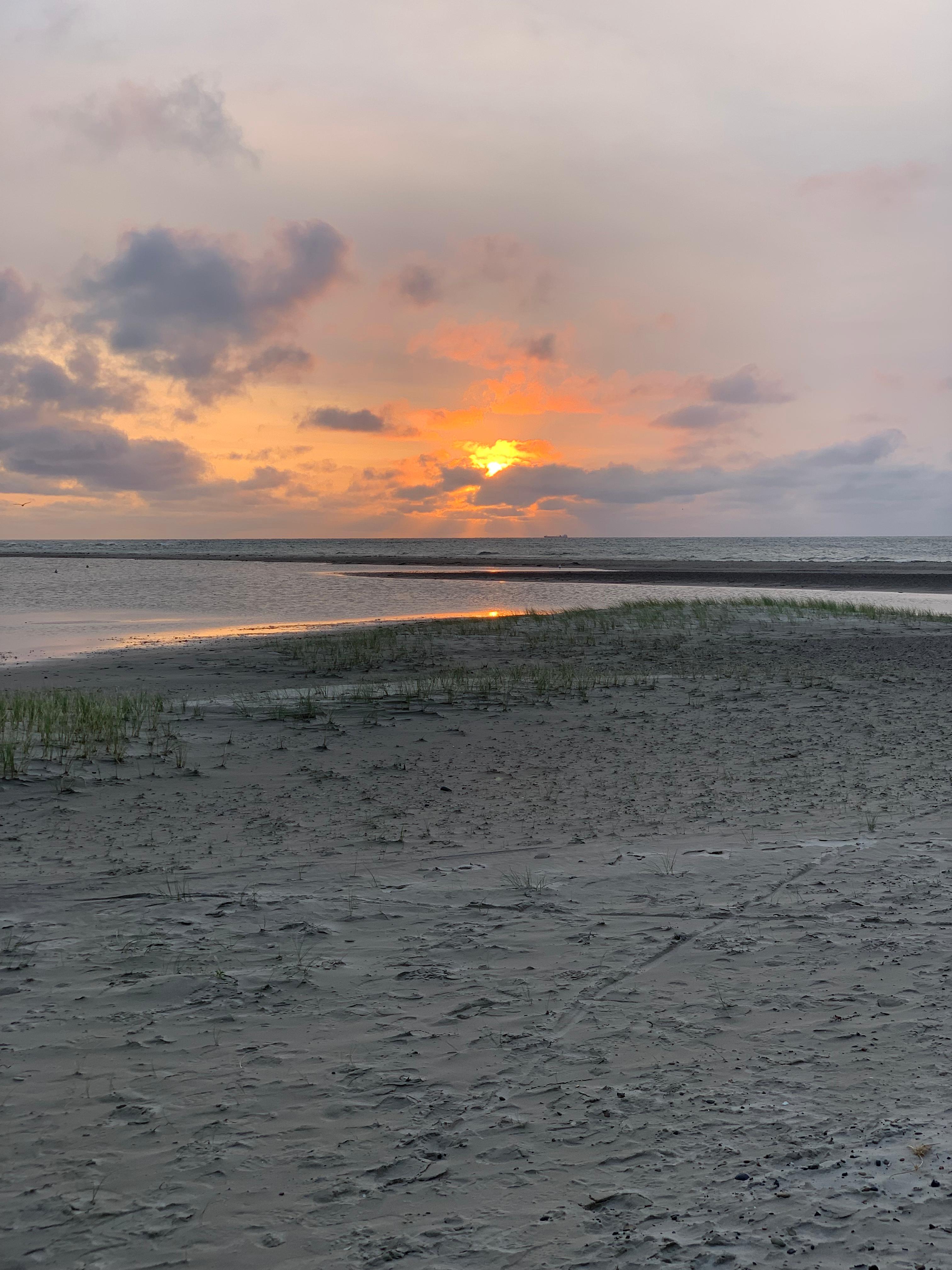 Antonia and I opened the nets at Kabeltromlen, and Simon Sr joined for the first round. We expected it to be a quiet day, as the wind was quite strong, but it turned out to be very busy. We caught several flocks of Blue Tits (Blåmejse) with 25 in one net at one point! In total we ringed 70 new Blue Tits over the morning so got plenty of opportunity to look at the plumage differences between males and females. We also ringed five Great Spotted Woodpeckers (Stor Flagspætte), including four young birds and one adult. Due to the amount of birds, Gustav, Simon Jr and Rebecca left the migration count early to come and help us at Kabeltromlen. Other highlights from the ringing today include two Lesser Redpoll (Lille Gråsisken), eight Goldcrests (Fuglekonge) and a first year Meadow Pipit (Engpiber) which is shown in the photo below.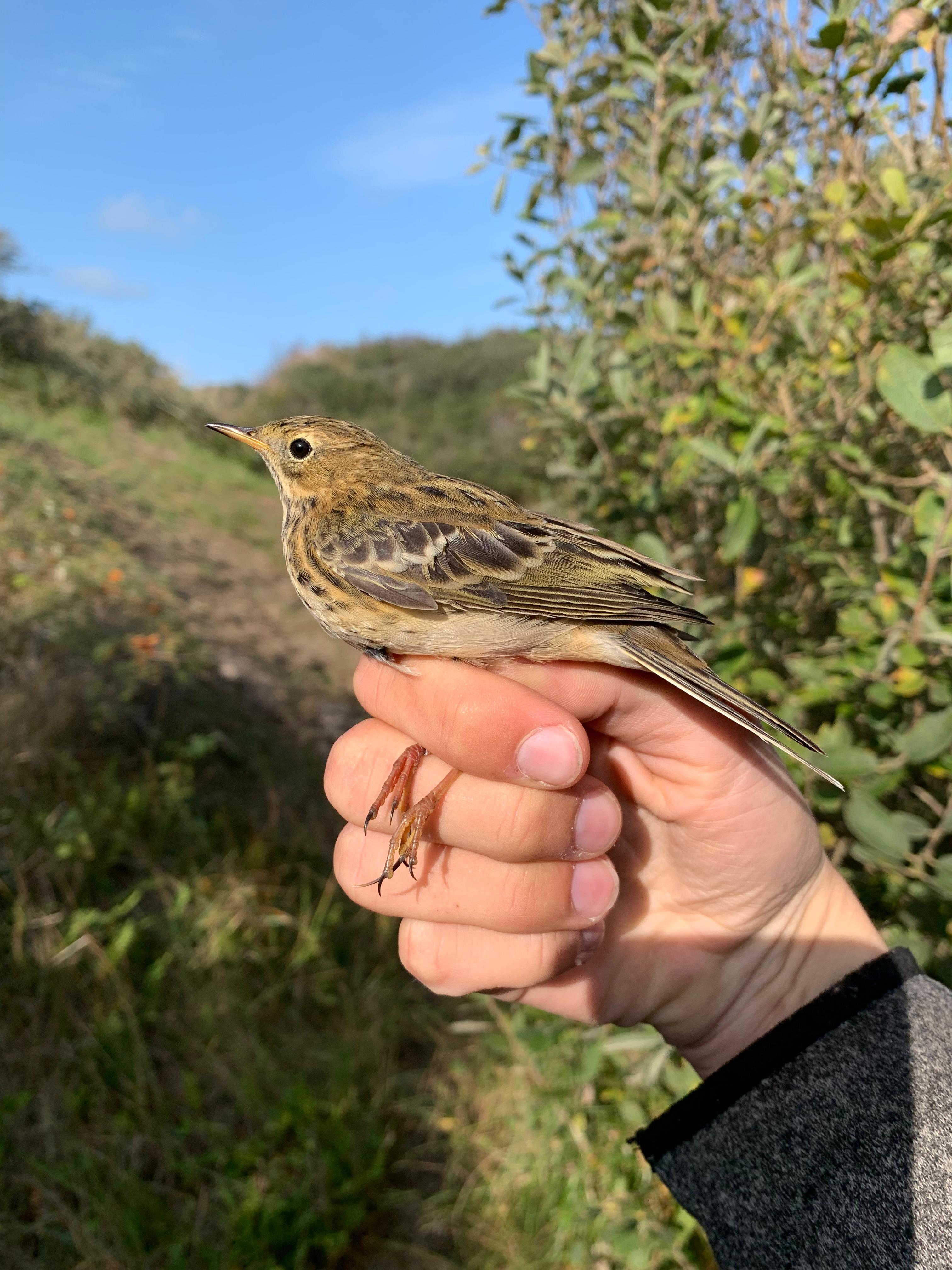 Today we also ringed a couple of adult Robins (Rødhals) which was interesting as most of the Robins we have caught so far have been young first year birds. We also ringed an adult Dunnock (Jernspurv). One feature which can be used to help determine the age of Dunnocks is the eye colour. Young birds have a dull grey-brown eye whilst adults have a reddish-brown eye. The photo below shows an adult with its reddish eye.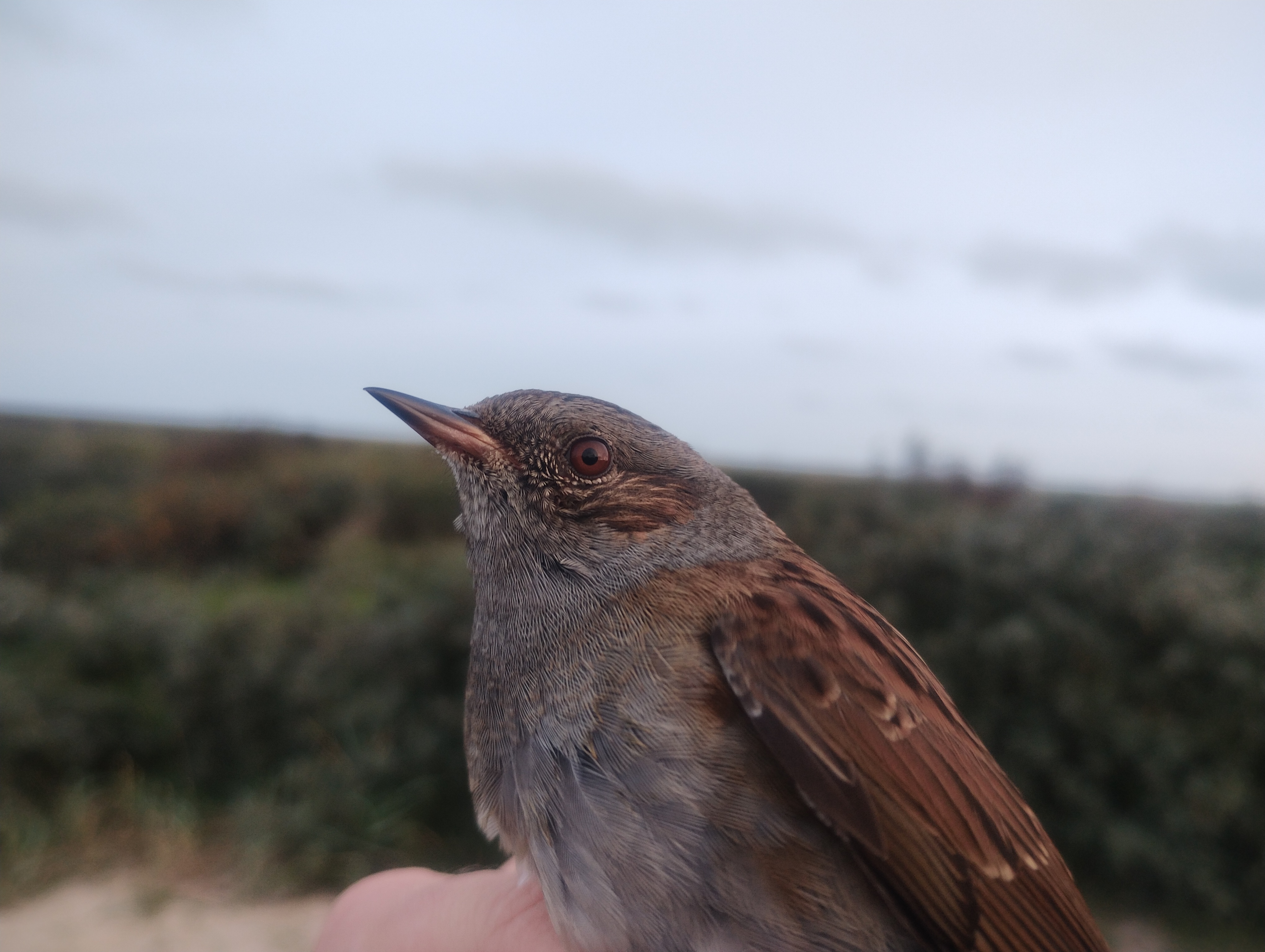 Whilst we were busy ringing the many Blue Tits (Blåmejse) we had caught, Hans and Knud continued the count at World's End 3. They counted 174 Pink-footed Geese (Kortnæbbet Gås) and four Merlin (Dværgfalk) coming in from the sea. The first Little Bunting (Dværgværling) of the autumn has been seen roosting and Orca (Spækhugger) was also spotted today. At Kabeltromlen, we were also lucky enough to see an Osprey (Fiskeørn) and then a large male Adder (Hugorm) on our way back to the Fuglestation.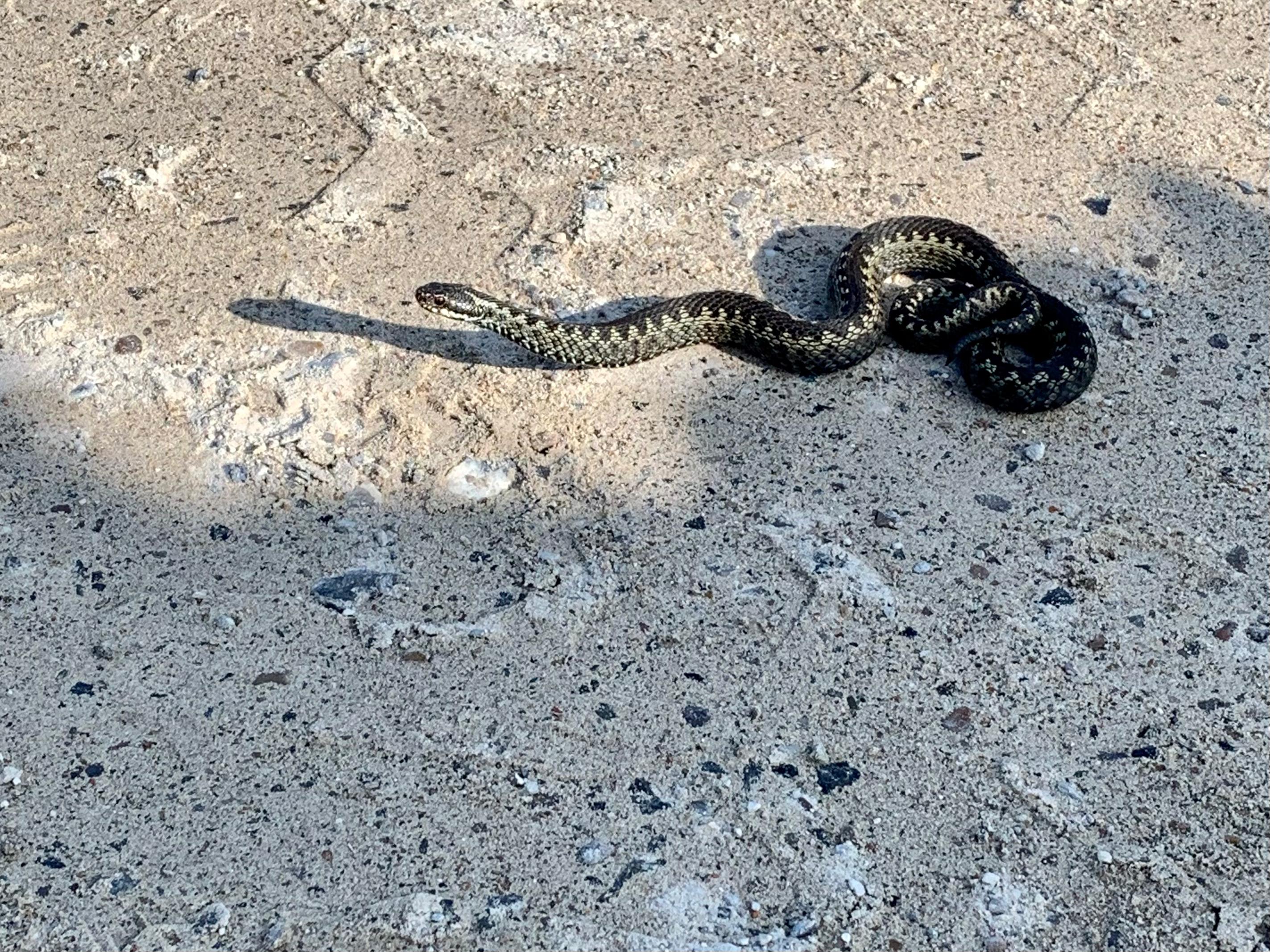 We all returned to the station in the early afternoon and had some much-needed food; delicious leftovers from the meal Hans and Birthe cooked for us last night. Immediately after Simon Sr dropped Gustav, Simon Jr and I off so we could begin the last Fulmar (Mallemuk) survey for this year. This project involves collecting dead Fulmars we find on the beach for Aarhus University so that they can analyse the plastic content of the birds' stomachs. We didn't find any Fulmars this time but did break the record for the time taken to complete the 10km walk, only 2.5hours! On our way back, at the Sandormen track, we were lucky enough to see two Shore Larks (Bjerglærke) just in front of us. This is a new species for me and it was so nice to see its stunning plumage so close. We also saw the Snow Bunting (Snespurv) again at World's End 3. A great way to end a really nice walk!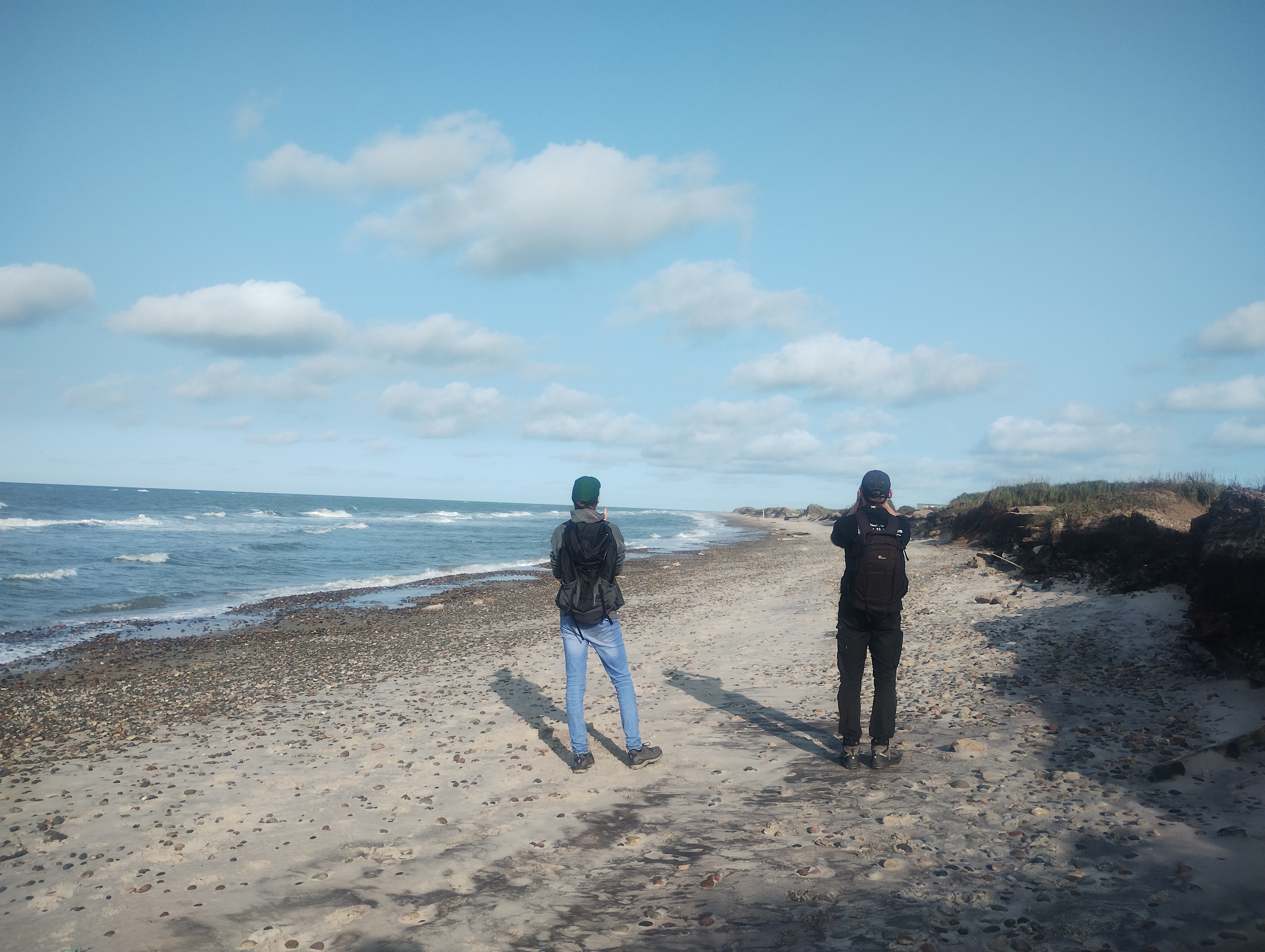 Whilst we were out, Rebecca and Antonia cleaned in the apartment and on the stairs, and updated the picture archive. They also packed up all their stuff and wrote in the guestbook as they both leave tomorrow with Rebecca returning home to Scotland and Antonia going to stay at Blåvand Fuglestation. Hans and Birthe also left today and we greeted our new guest, Søren. Later on, all the ringing data was inputted. This was a massive job with 136 new birds to enter! Ringing sheets were also checked and food shopping done. Simon Jr has two friends staying nearby and the three of them cooked us a very nice dinner. They will be joining the ringing tomorrow. Hopefully we'll have some good birds!
Ringing (Kabeltromlekrattet)
Robin (Rødhals) – 14
Wren (Gærdesmutte) – 8
Chiffchaff (Gransanger) – 9
Blackcap (Munk) – 12
Reed Bunting (Rørspurv) – 4
Blue Tit (Blåmejse) – 70
Great Spotted Woodpecker (Stor Flagspætte) – 5
Dunnock (Jernspurv) – 3
Meadow Pipit (Engpiber) – 1
Goldcrest (Fuglekonge) – 8
Lesser Redpoll (Lille Gråsisken) – 2
Total: 136
People: Antonia Greil, Hayley Land, Rebecca Cheape, Gustav Nyberg, Simon Kiesé, Simon S. Christiansen, Hans and Birthe Christophersen, Knud Pedersen, Søren Wilhelmsen
A link to today's observations from volunteers and local observers.