Her på Skagen Fuglestations blog bringes korte nyheder i dagbogsformat om hændelser på fuglestationen.

Se indlæg fra år: 2023 (286)2022 (292)2021 (279)2020 (282)2019 (304)2018 (261)2017 (247)2016 (2)(se alle)


A quiet day at Skagen
lørdag 11. november 2023
The morning looked good for ringing this morning, so Thomas and me headed out to open the nets. Simon Jr joined us later due to phone battery problems which meant no alarm. The morning was very slow with only a few birds at each round. The highlight of the morning was very pretty female Greater spotted woodpecker (Stor Flagspætte).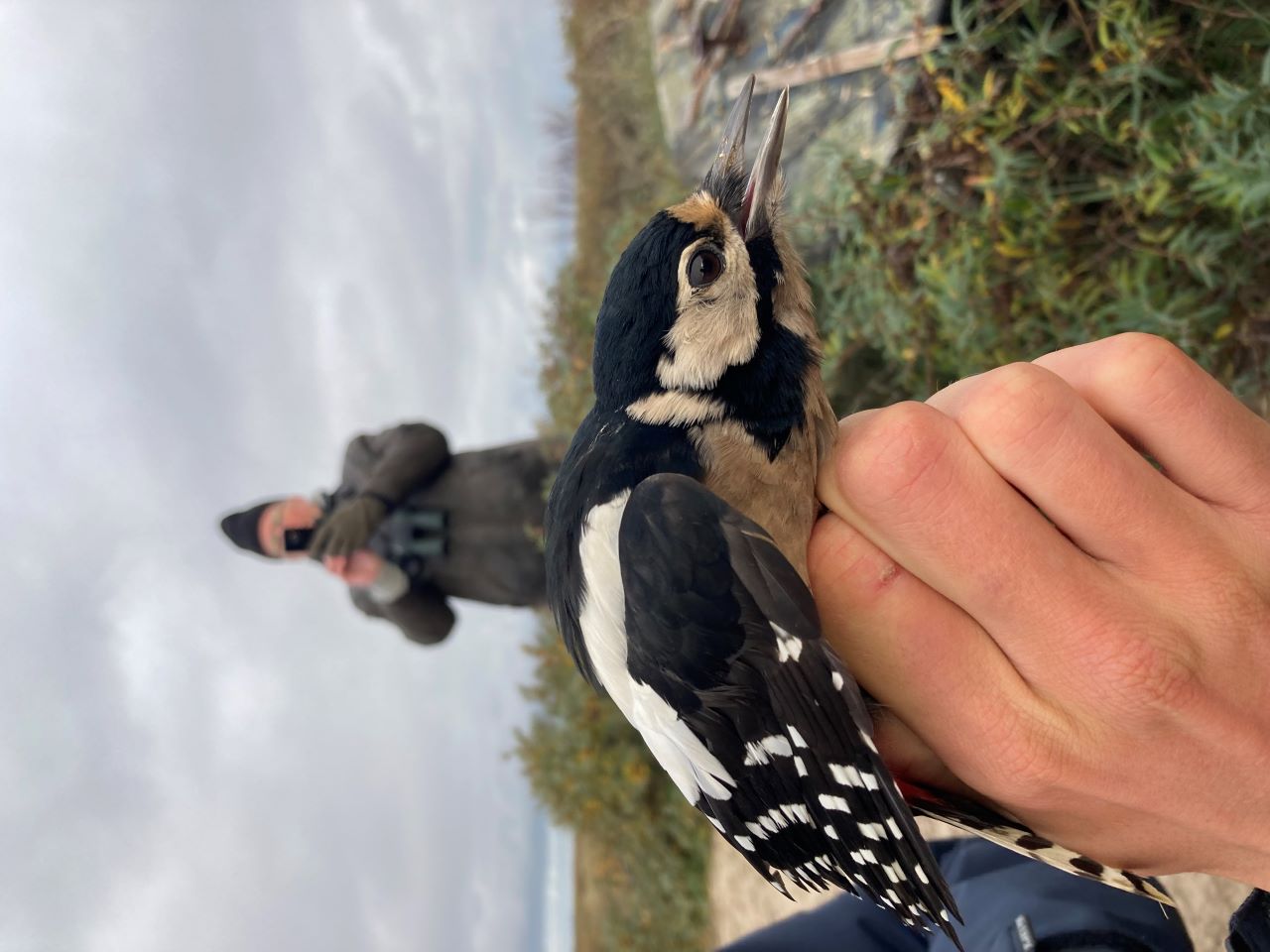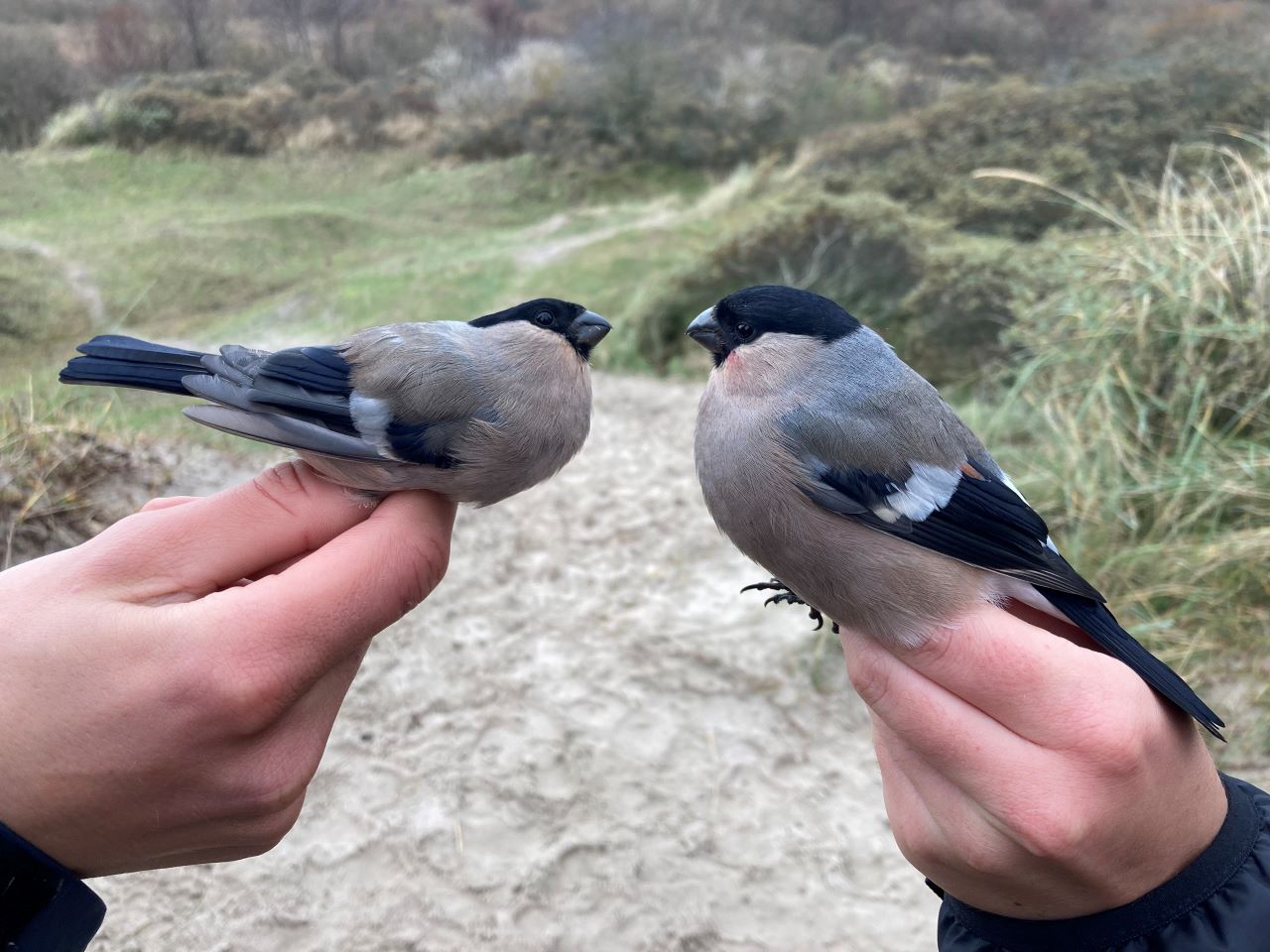 A nice picture comparing the Stor vs Lille subspecies of Bullfinch (Dompap).
A similar slow day happened for Gustav during migration count. A few Red throated divers (Rødstrubet Lom), the usual Gannets (Sule), Eiders (Ederfugl), Common scoter (Sortand), Black-legged kittiwake (Ride) and many Auks. Gustav's highlight is a flock of Whooper swans (Sangsvane) flying. A really quiet day.
Simon Sr was busy all morning with a board meeting for the observatory and headed out for the weekend. We were given a few food surprises which are always welcome, thank you! A nice surprise actually happened while eating, we saw a Little auk (Søkonge) from the kitchen window. As it was still early in the day, we decided to head to the industrial area in the hopes to see something more exciting. Sadly, no special sighting although I got to pet a very cute horse! On the way back, we spotted a nice flock of Tree sparrow (Skovspurv) and a solitary remaining Waxwing (Silkehale) and an orange cat let me pet him!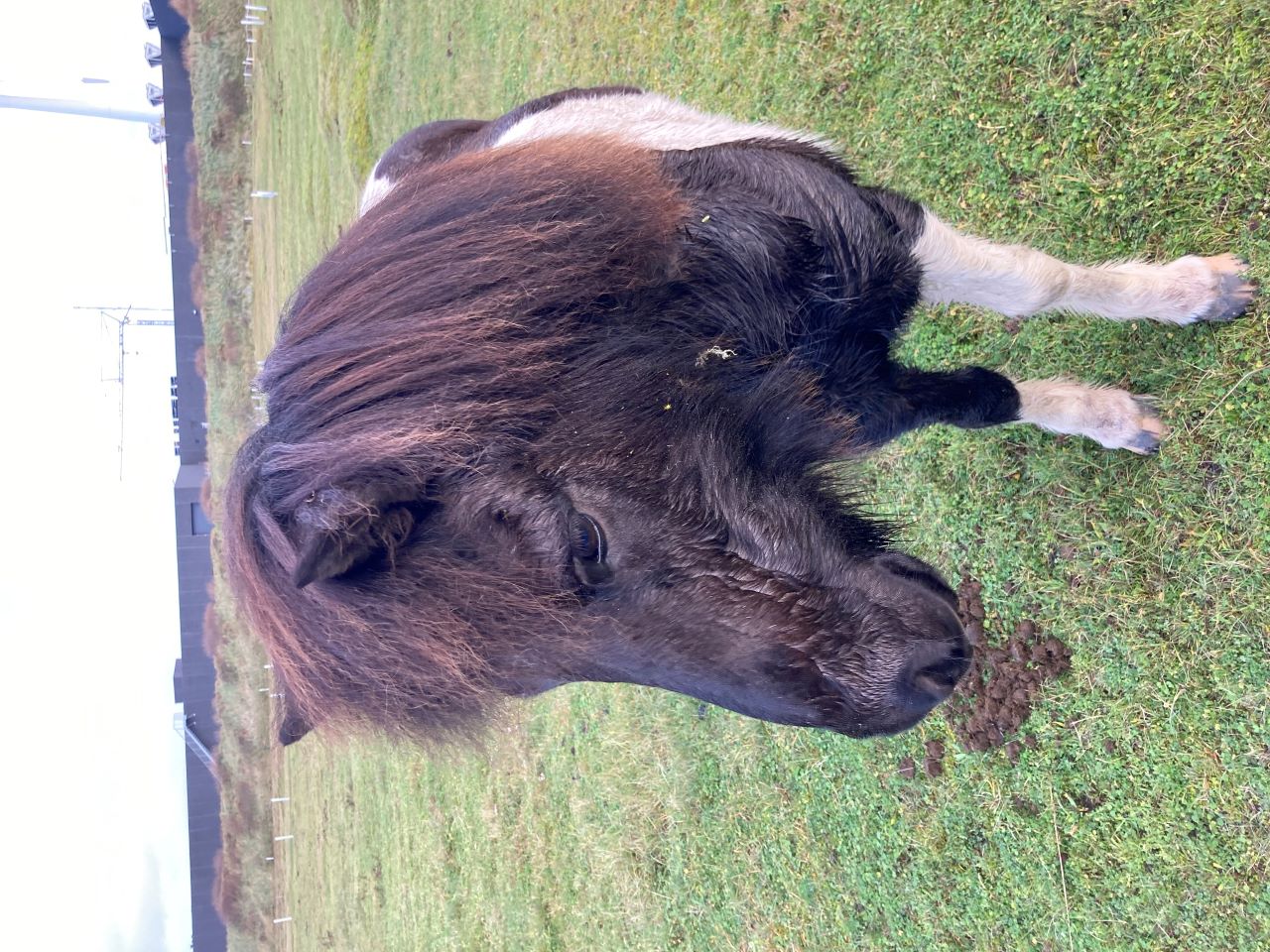 The rest of the day was plain, no exciting happening. Simon Jr and Thomas just came back from night catching, 10 Woodcocks (Skovsneppe) but sadly none caught. Better luck tomorrow.
Ringing (Kabeltromlekrattet):
Goldcrest – Fuglekonge 2
Robin – Rødhals 1
Chaffinch – Bogfinke 1
Bullfinch – Dompap Lille (ssp. europaea) 3
Bullfinch – Dompap Stor (ssp. pyrrhula) 1
Blue tit – Blåmejse 3
Blackbird – Solsort 2
Great spotted woodpecker – Stor Flagspætte 1
Total : 14
A link to today's observations from volunteers and local observers.