Her på Skagen Fuglestations blog bringes korte nyheder i dagbogsformat om hændelser på fuglestationen.

Se indlæg fra år: 2023 (286)2022 (292)2021 (279)2020 (282)2019 (304)2018 (261)2017 (247)2016 (2)(se alle)


We Got Cold!
tirsdag 14. november 2023
Today was the coldest weather we have had for a little while now. The wind gusted from the NE and temperatures remained above zero, however felt a lot lower with the wind chill. Full cloud cover remained all day and it was another day where we did not see the sun. Migration count was undertaken but no ringing was completed today.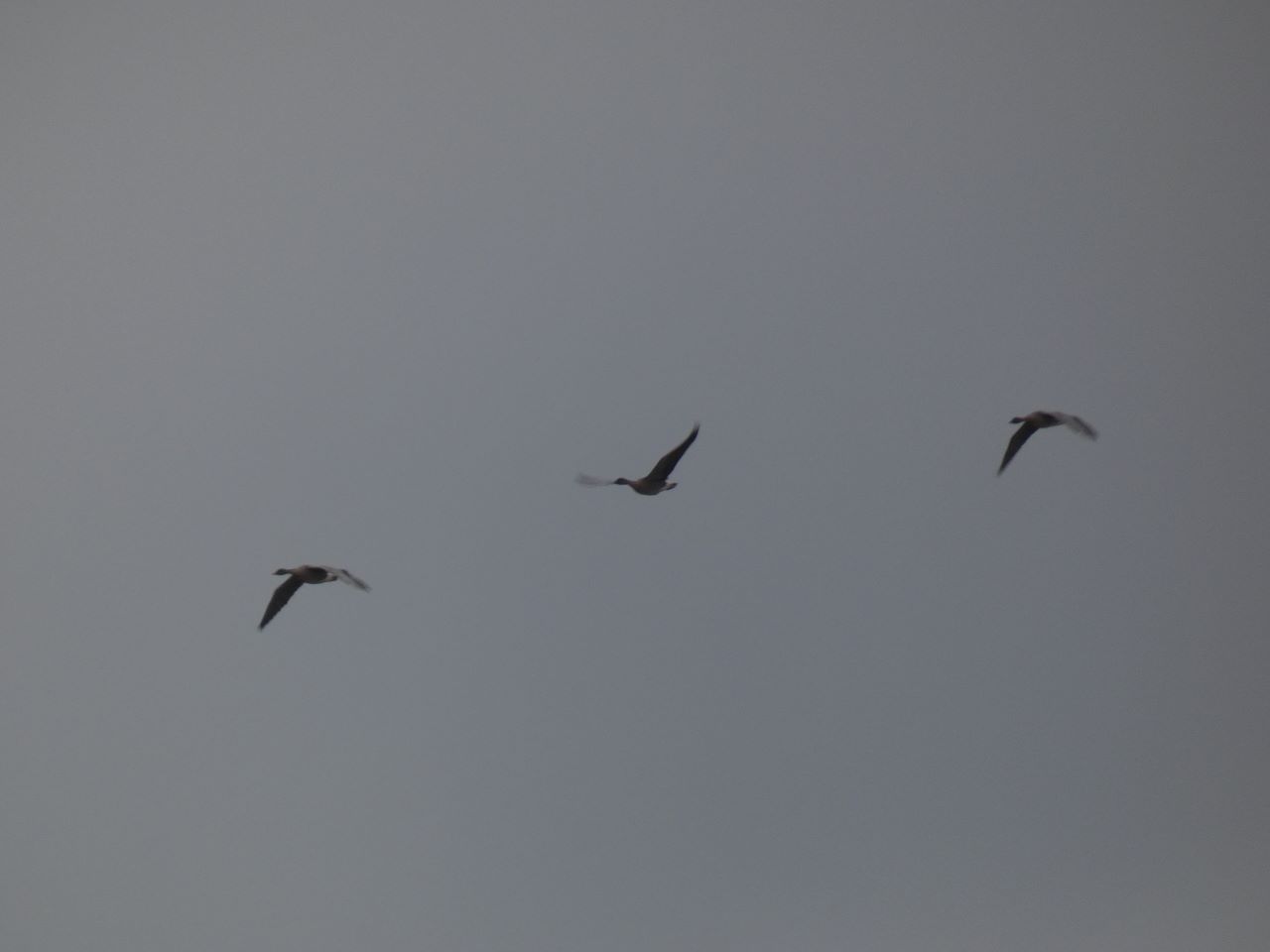 Figure 1: Record photo of the Taiga Bean Geese [Tajgasædgås]. The bill colour was seen in the scope well.
The day started with Gustav and I going to the migration count at Nordstand. Between the frequent snow, hail, snail (mix of snow and hail at the same time), rain and drier periods there was some nice migration. In the first two hours the count started quite busy for birds moving East. There was a nice passage of Razorbills [Alk], Gannet [Sule] and Kittiwake [Ride] as well as nice numbers of ducks. Ducks are a feature of strong NE to E winds here and they are always super cool to see flying past just metres off the waves. Ducks included the usual Common Scoters [Sortand], flocks of Eider [Ederfugl], Goldeneye [Hvinand], Mallards [Gråand], a few Long-tailed ducks [Havlit], a few Velvet Scoter [Fløjlsand], low numbers of Red-breasted merganser [Toppet Skallesluger] and the odd Wigeon [Pibeand] too. Once the showers decreased, the wind increased, and the temperature fell again. In the last two hours migration was slower but included flocks of birds arriving in off the sea, probably from Norway or Sweden where they either left at dawn or late last night. This included flocks of Greylag Geese [Grågås], Whooper Swans [Sangsvane], a flock of Redpoll [Stor/Lille Gråsisken] and the highlight of the count, three Taiga Bean Geese [Tajgasædgås] who almost flew right overhead. Record photo attached above (Figure 1). The Taiga Bean Geese were super exciting as they were the first ones Gustav had ever seen, and only my second ever flock!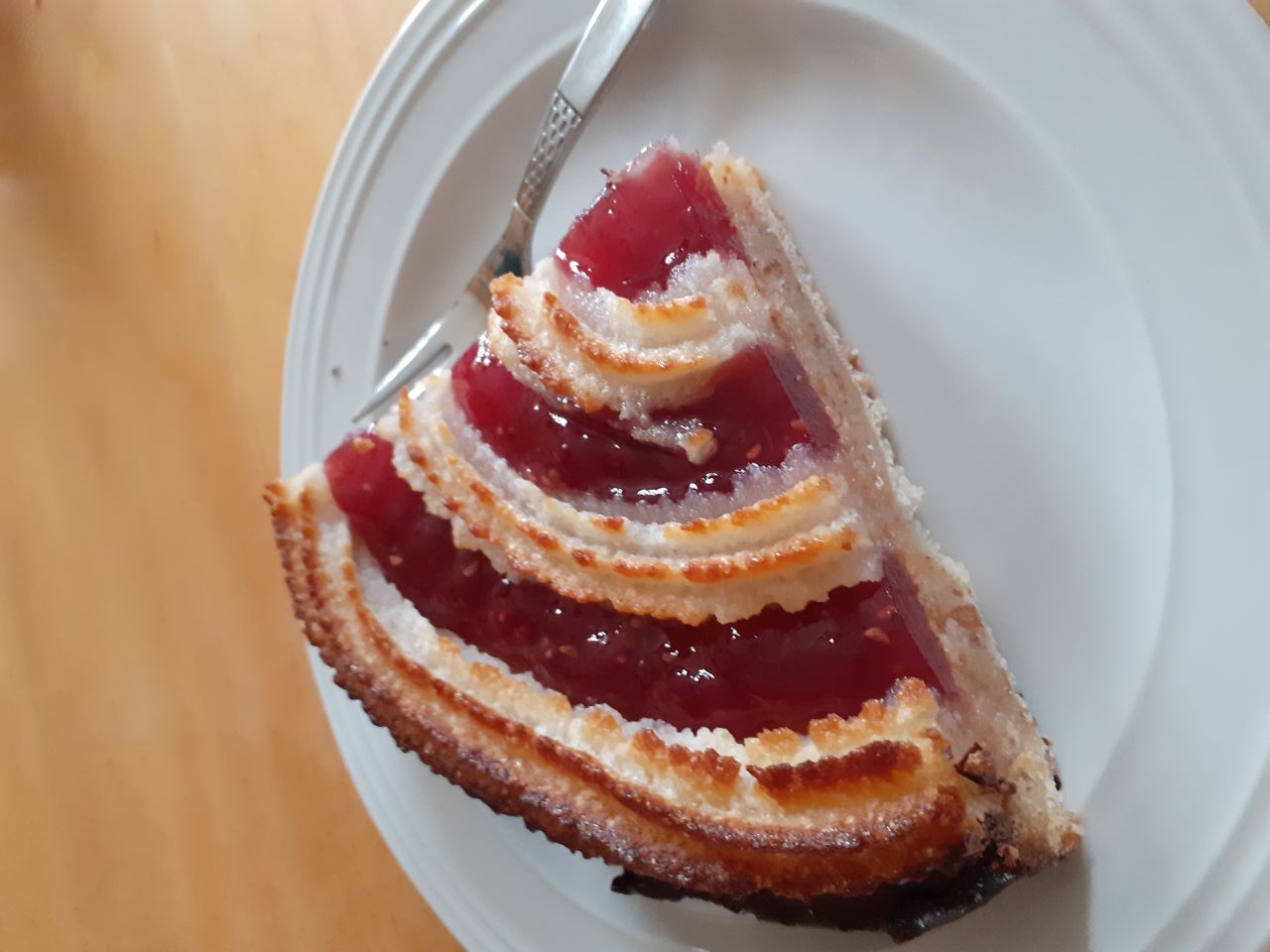 Figure 2: Cake!
After cycling back with the wind in our face, Gustav and I could not feel our feet or our hands. We were freezing cold, and it took quite a while for us to be able to feel 'normal' again. However, with the warmth of the observatory, as well as the consumption of some cake (see Figure 2), and lunch, we soon felt alright again.
Whilst we were out, Mathilde and Simon chose the more sensible option this morning and had a nice lie in. I mean we all deserve one of those every so often, so it was nice to see them feeling a bit more awake than recent. After lunch, while Gustav and I were planning sessions and data inputting, Mathilde and Simon started to reduce the number of ringing 'sheets to be checked' by checking the already inputted data for any mistyped numbers. It is always great to get started so thanking you both! I am grateful for you guys doing it after the number of hours we spend inputting the data to begin, and to have an almost empty folder by the end of the day is always a good sign. Other afternoon/evening tasks involved placing apples in the old garden ready for some potential thrush ringing as well as picking up a dead Hare to go in the freezer. Simon made us a lovely meal and we ended with a small table tennis tournament before bed, for most of us, at the early time of 20:30!
Ringing totals
No ringing was undertaken today due to the weather.
Overall total: 0
Today's observations on Dofbasen from observers in the area
People: Thomas Weston, Mathilde Ducroz, Gustav Nyberg, Simon Kiesé and Simon S.C.