Her på Skagen Fuglestations blog bringes korte nyheder i dagbogsformat om hændelser på fuglestationen.

Se indlæg fra år: 2023 (286)2022 (292)2021 (279)2020 (282)2019 (304)2018 (261)2017 (247)2016 (2)(se alle)


A lifer for Simon!
torsdag 16. november 2023
Thomas and I headed to ringing this morning as Gustav headed back to his school to present his time here to other students and will be back tomorrow. Ringing was slow again today but a bit more active than yesterday with seven birds rather than two. Most of these birds were a small flock Redpoll (Gråsisken). Thomas enjoyed the flocks of Whooper swans (Sangsvane) flying over us while we waited to go on round. As it was quiet, we headed back early.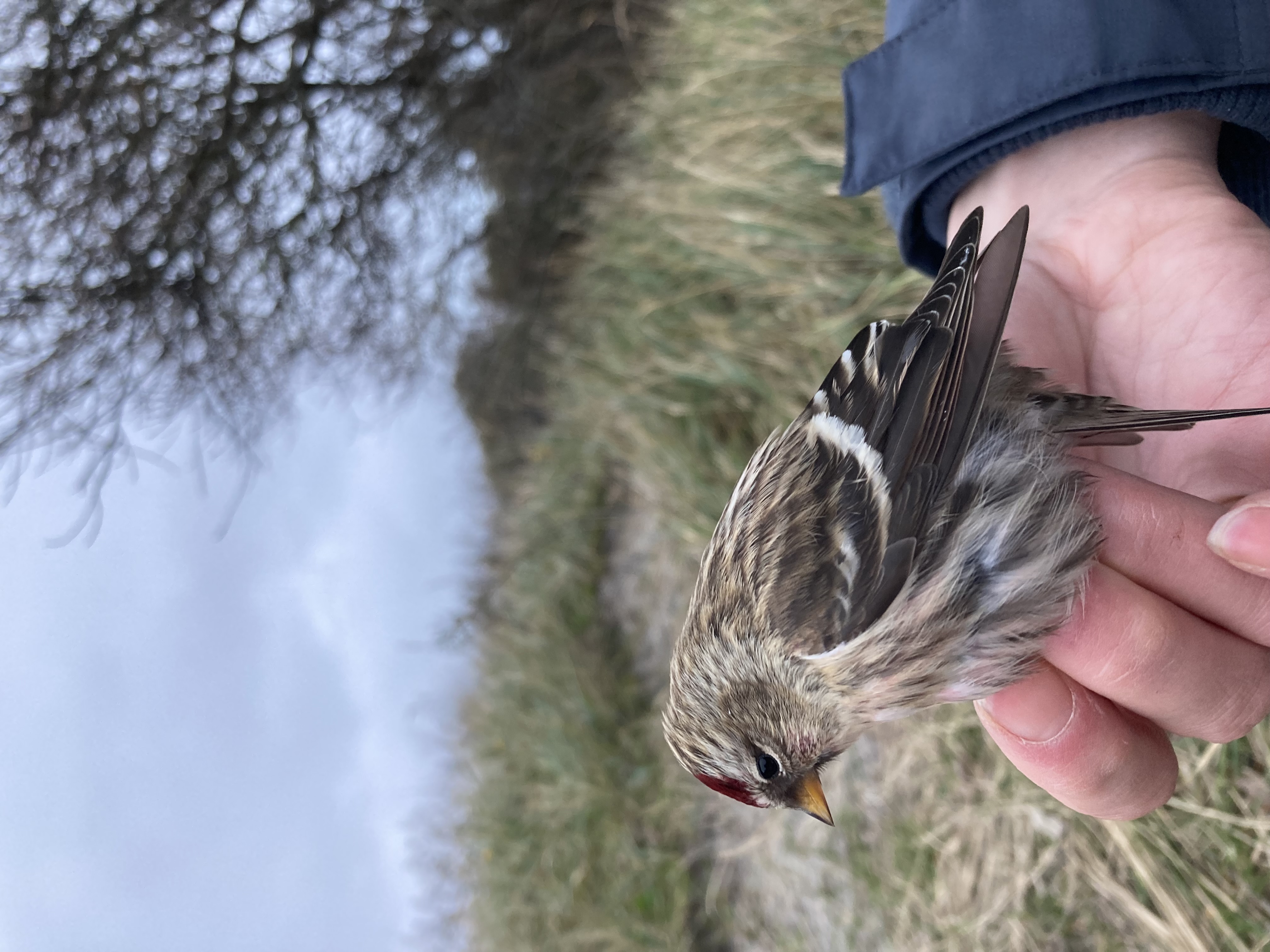 At Nordstrand, Simon and Knud were out doing migration counts. Today was a busy day for Whooper swan (Sangsvane) with around 300 flying birds. Two Little auks (Søkonge) and a Great northern diver (Islom) were also nice sightings. Interestingly, the number of Guillemots (Lomvie) increased during the count with the highest numbers in the fourth hours. For once, the numbers of Guillemots (Lomvie) were higher than Razorbills (Alk). But the highlight of the count was a self-sighted Glaucous gull (Gråmåge) by Simon. It appeared flying eastwards, reappearing 50 minutes later flying eastward close to shore, offering great views to both Simon and Knud. This made a very happy Simon as this was his first ever sighting and on his list of birds to see here in Denmark!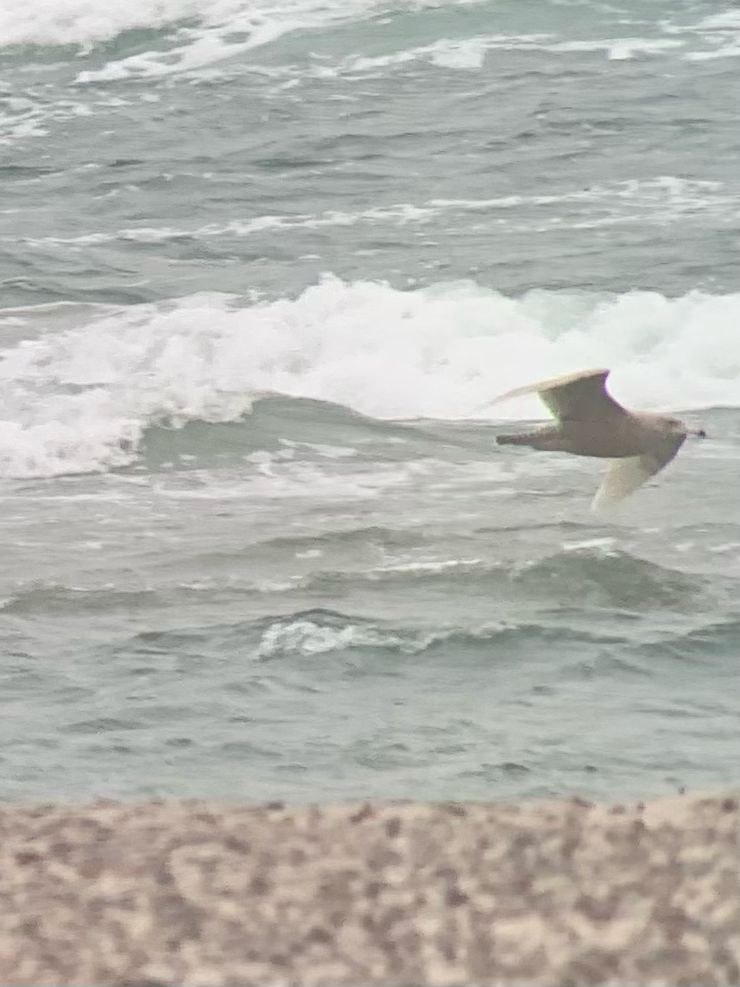 Our afternoon was relaxing and not very eventful. Thomas and me went out for a shopping trip and successfully used up our leftover coins. There was a lot to used! This required a treat: a chocolate muffin was acquired. Simon Jr and me stayed in while Thomas went out for a sunset walk along the beach. I am looking forward to the fajitas tonight.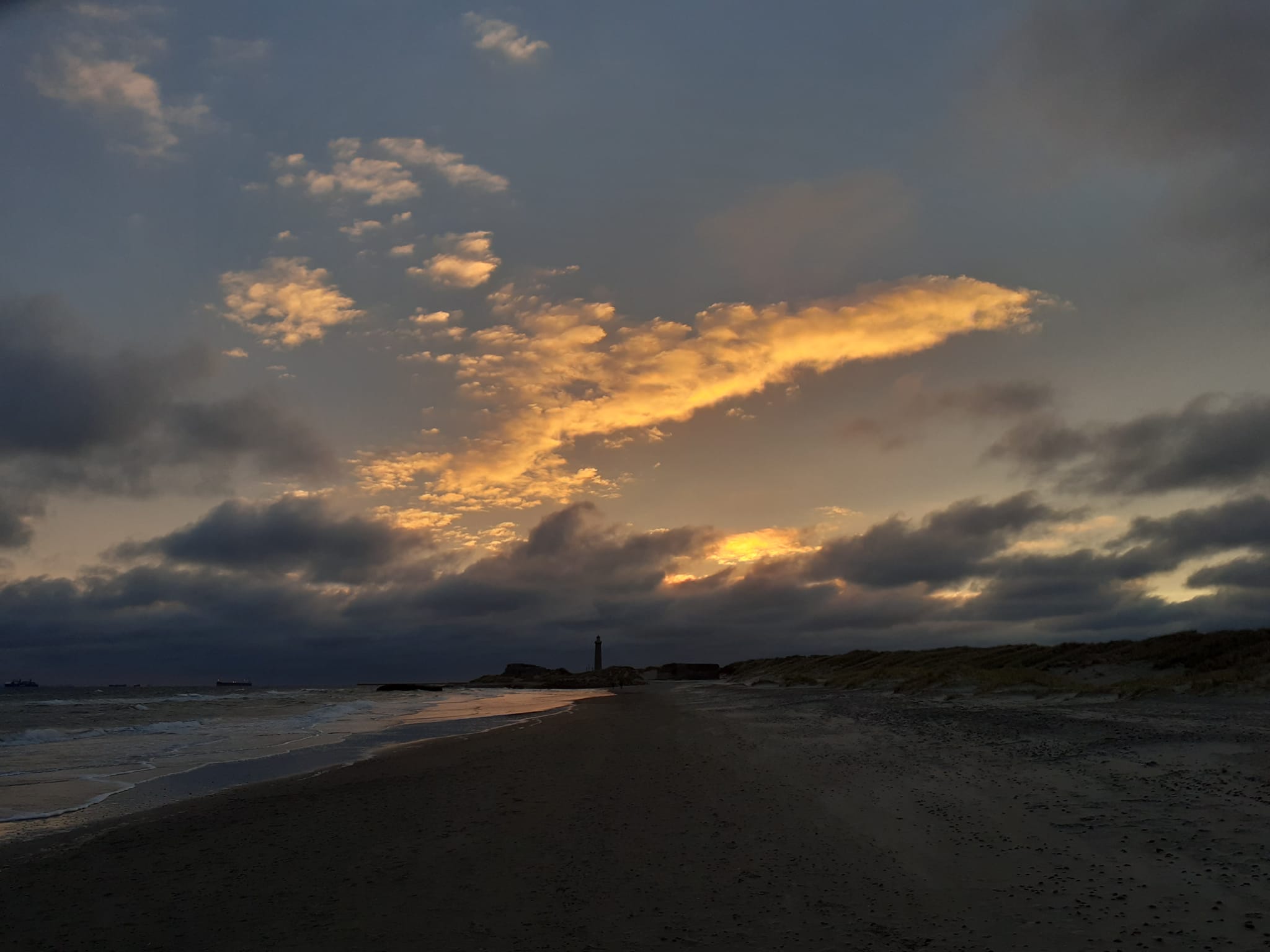 Ringing (Kabeltromlekrattet):
Wren – Gærdesmutte 1
Blue Tit – Blåmejse 1
Mealy Redpoll – Stor gråsisken 3
Lesser/Common Redpoll – Gråsisken 2
Total : 7
People: Mathilde Ducroz, Thomas Weston, Simon Kiese, Gustav Nyberg, Knud Pedersen and Simon S.C.
A link to today's observations from volunteers and local observers.