Her på Skagen Fuglestations blog bringes korte nyheder i dagbogsformat om hændelser på fuglestationen.

Se indlæg fra år: 2023 (286)2022 (292)2021 (279)2020 (282)2019 (304)2018 (261)2017 (247)2016 (2)(se alle)


Friday Fun
fredag 17. november 2023
Today started very dark, with a persistent low cloud over the area keeping temperatures between 2 - 3'c mark for most of the day. As with the past few days, the wind continued to gust from the NE but calmed as the morning passed. As a result, both migration count and ringing were undertaken today.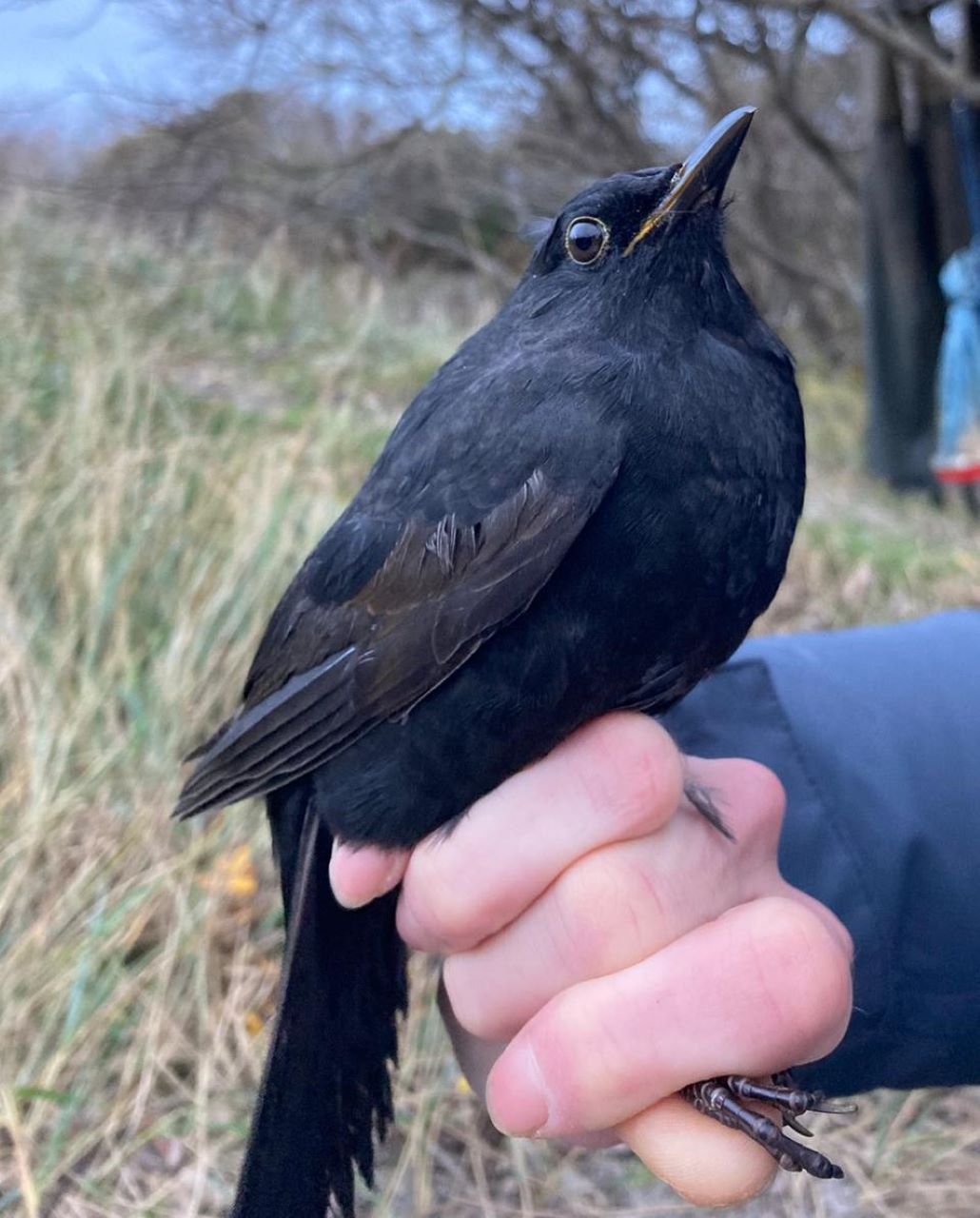 Figure 1: Juvenile male Blackbird [Solsort] with the age based on the contrast between the brown juvenile greater coverts contrasting with the moulted black adult greater coverts seen in the wing. Photo by Mathilde.
The day started with Mathilde and I going ringing at Kabeltromlekrattet. Due to the conditions, we opened just over half the nets which was ample for the two of us. The number of birds in the area were low, and it was rather quiet in the bushes too. The first couple of rounds provided quite a few birds that had been previously ringed by us on site within the last month. However, we did catch a Great Tit [Musvit] that was originally ringed in the lighthouse garden back in October which was nice to see again. During the morning we were joined by Jeppe who came to watch some of the ringing, and it was nice to show some of the birds in the hand including Blackbird [Solsort], Blue Tit [Blåmejse] and Wren [Gærdesmutte]. Overhead migration picked up as the morning went on and included a Waxwing [Silkehale], a flock of Parrot Crossbill [Stor Korsnæb] and more Whooper Swans [Sangsvane].
During this period of the morning, Gustav, Simon, and Knut were at Nordstrand completing the migration count. There was apparently a nice passage of Gannet [Sule] throughout the first few hours but the main highlights included Little Auk [Søkonge], Great-northern Diver [Islom] and Peregrine Falcon [Vandrefalk]. For more information and full sightings please see the link below for DOFbasen. Simon Jr left migration count a little early and joined Michael to set up some of his nets for upcoming ringing.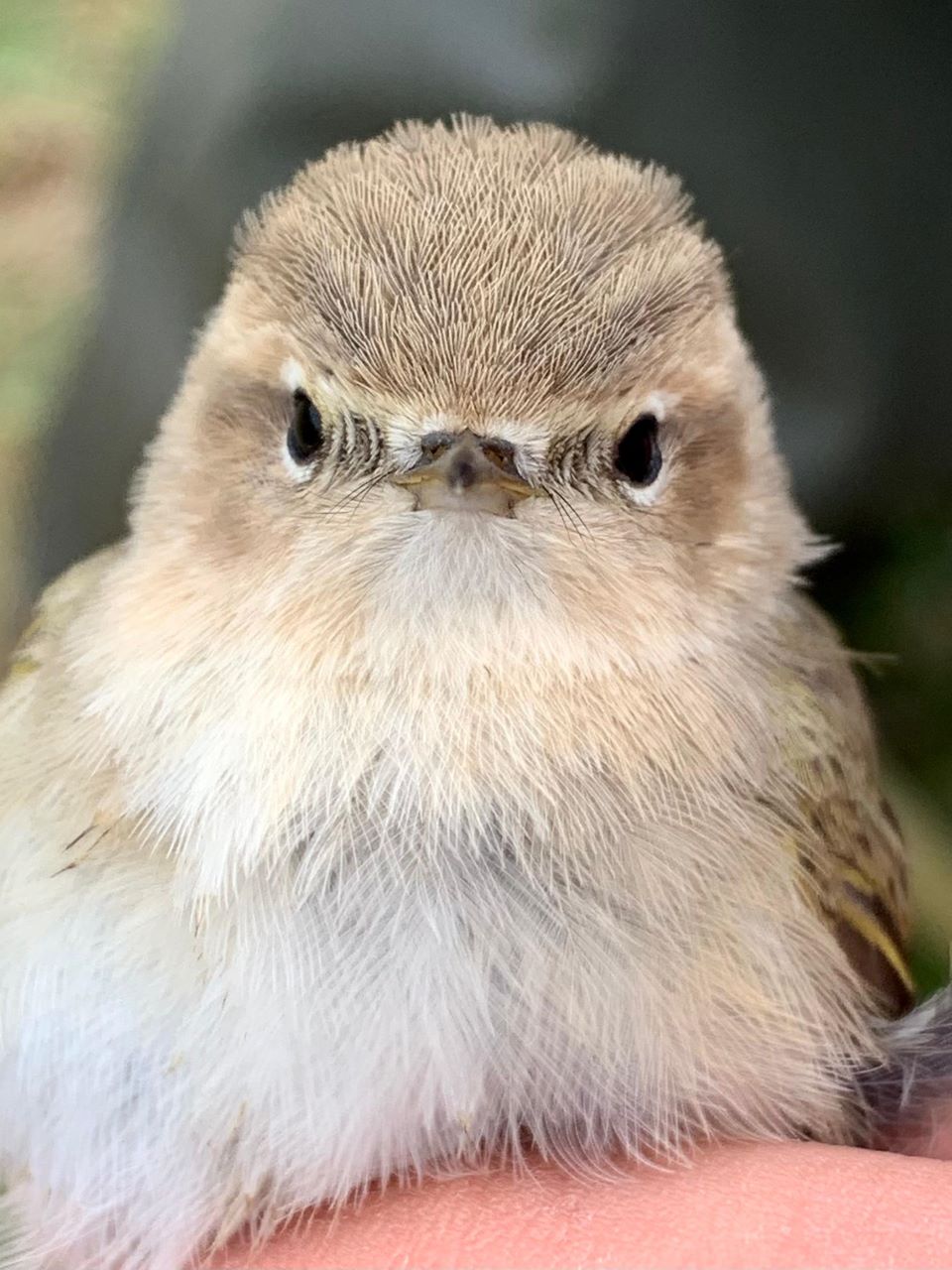 Figure 2: Siberian Chiffchaff [Gransanger, Sibirick (ssp. tristis)]. Photo by Simon Jr.
However, Simon Jr quickly joined us about ten minutes after finishing as he heard we had caught a Siberian Chiffchaff [Gransanger, Sibirick (ssp. tristis)]. I think this is now our 5th of the autumn which is very nice! It was by far the greyest looking individual we have caught this Autumn so far.
After ringing and migration counts were complete, we opened the garden nets to try for Rock Pipit [Skærpiber] and Twite [Bjergirisk]. Unfortunately none of target species were feeding in the area today. Numbers of other garden birds are always low in the afternoon, but it was nice to catch a couple of birds. Mathilde, Simon Jr and I used the time between net rounds to input data, Gustav completed his assignment for school and after closing I ended up walking into town to get some bits from the shops. It's looking bery lush with all the Christmas decorations up throughout the streets.
Ringing totals
Ringing (Kabeltromlekrattet)
| | | |
| --- | --- | --- |
| Blackbird | Solsort | 2 |
| Siberian Chiffchaff | Gransanger, Sibirisk (ssp. tristis) | 1 |
| 'Northern' Bullfinch | Dompap, Stor (ssp. pyrrhula) | 1 |
| Redwing | Vindrossel | 1 |
| Dunnock | Jernspurv | 1 |
Total: 6
Ringing (Fyrhaven)
Total: 1
Overall total: 7
Today's observations on Dofbasen from observers in the area
People: Thomas Weston, Mathilde Ducroz, Gustav Nyberg, Simon Kiesé, Knud Peterson, Michael Ancher, Jeppe Therkildsen Madsen.