Her på Skagen Fuglestations blog bringes korte nyheder i dagbogsformat om hændelser på fuglestationen.

Se indlæg fra år: 2023 (286)2022 (292)2021 (279)2020 (282)2019 (304)2018 (261)2017 (247)2016 (2)(se alle)


A windy Sunday
søndag 19. november 2023
Gustav headed out for migration count for the first two hour shift at Nordstrand to try and escape some of the strong wind gusts. Not much to report on sightings. As usual, many Gannets (Sule) and Kittiwakes (Ride) were seen as flybys. Highlights for Gustav were the Whooper swans (Sangsvane) flying over and the Long-tailed ducks (Havlit).
I woke up at 8:00am, the lie-in was greatly appreciated by everyone! Simon and his friend, Lasse, from Lista bird observatory that arrived yesterday and is staying with us for a few days, headed out as the same time as Thomas and me to relieve Gustav on migration count and cover the final two hours. Not much action during the second half of the migration either. A lot auks were observed with around 300 Razorbills (Alk) and 50 Guillemots (Lomvie). A pink-footed goose (Kortnæbbet Gås) was also seen flying in between a flock of Whooper swans (Sangsvane) which caused some confusion to Simon and Lasse on the number of birds in that flock. They had some nice views as they landed on the sea in front of them.
Thomas and me headed to Kabeltrommlen, but not to ring, too much wind for that. Instead we got working on closing the site. The net after the ditch on the south side got mended, all the holes on the top shelf are now sowed shut. We also took down seven of our nets on the north side so that the work on Tuesday is not as long. Thomas had the ingenious idea of transporting back the pole using the front of the bike. And although the bike had a tendency to steer slightly to left, I think it turned out pretty good and was definitely quicker. You can make your own opinion based on this picture.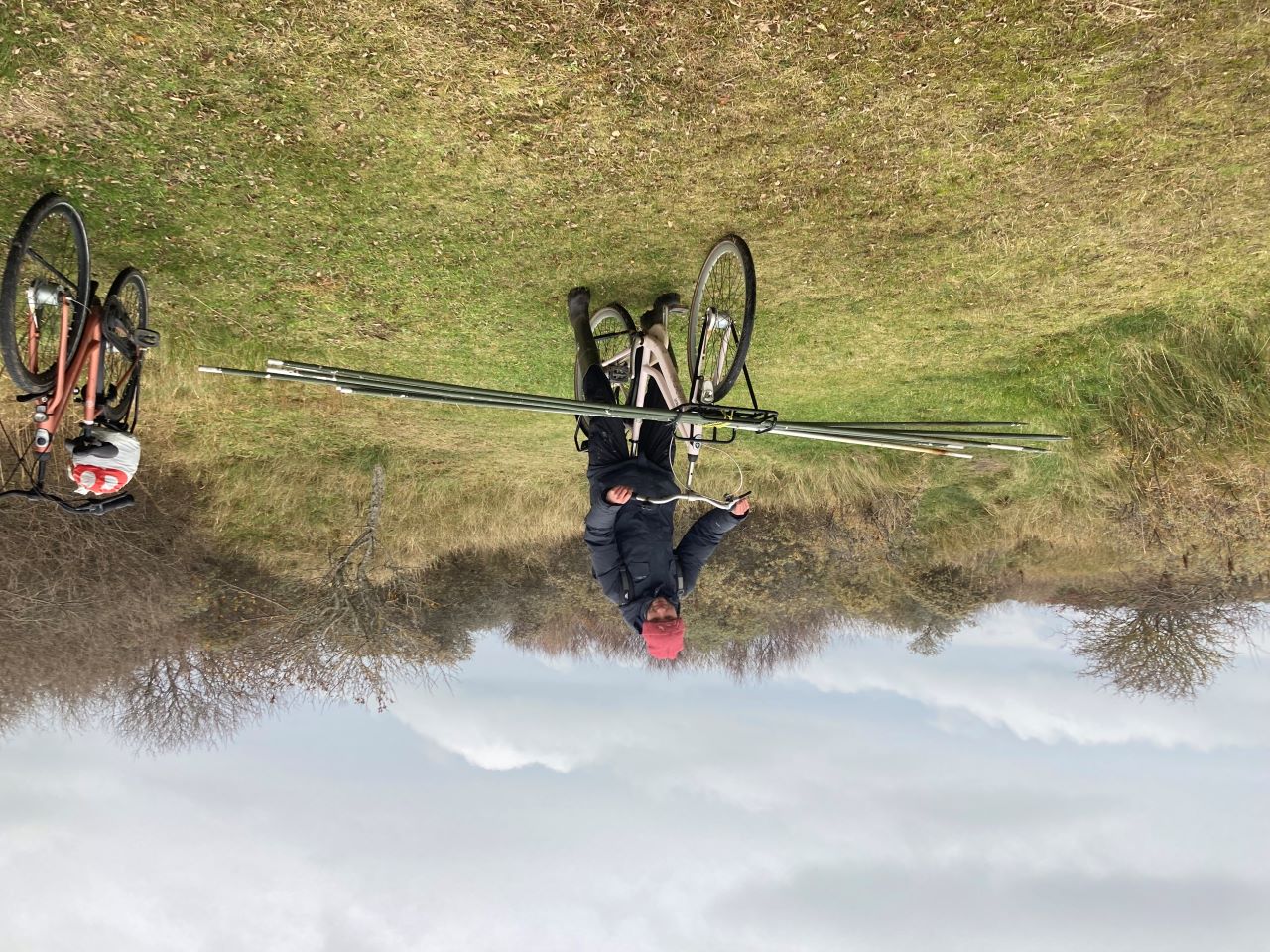 The afternoon was spent cleaning the flat and lab. I had a phone call, Gustav is finishing his videos to promote the station, and the others went on a walk. They went via the tractor track up to the point and saw not much in terms of birds apart from a few gulls (Måge) then walked back via the beach and watched two woodcocks (Skovsneppe) fly over. Now Simon and Lasse are out night-catching while Gustav is cooking.
Update: They were successful! Look at this sweet bird.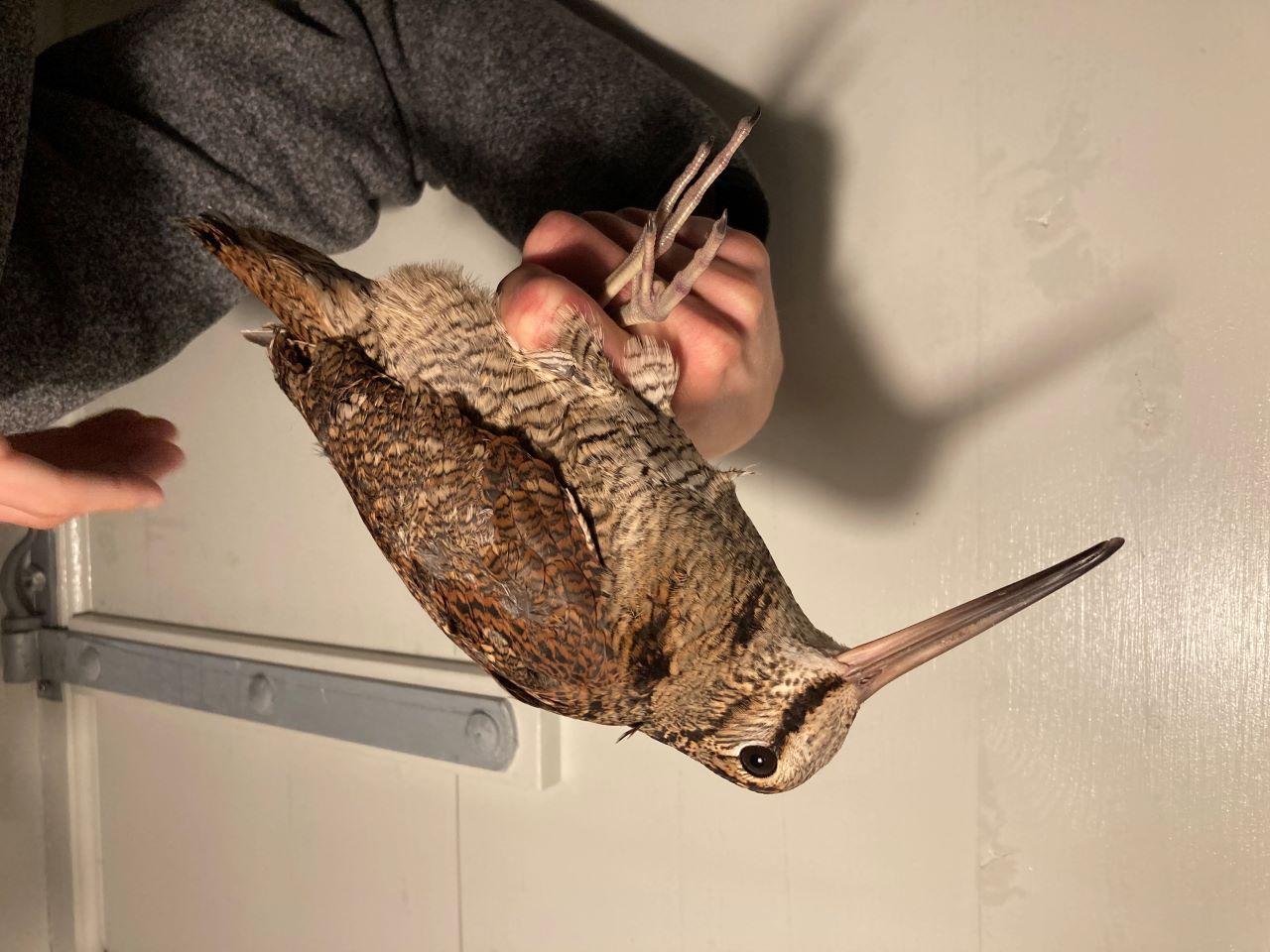 Ringing (Grenen):
Woodcock - Skovsneppe 1
Today's observations on Dofbasen from observers in the area.
People: Thomas Weston, Mathilde Ducroz, Gustav Nyberg, Simon Kiesé, Lasse Heckroth